Mongrel State – How Many More Times
Stephen Byrne
Mar 13 2015
Goldenplec are proud to present the premiere of Mongrel State's debut video How Many More Times. The Dublin folk quartet formerly known as Mooo, are probably the most diverse folk act to emerge from the Irish scene ever with member's hailing from Argentina, Ireland, Italy and Spain.
Mongrel State recorded their debut album with critically acclaimed producer Gavin Glass with guest vocals on How Many More Times coming from Kicking Bird's Shannen Byrne and Hali Smith.
You can catch Mongrel State live on tour throughout March and April.
20th March – Mcgin's, Westport.
21st March – JJ Harlow's, Roscommon.
26th March – SINGLE LAUNCH PARTY Upstairs in Whelan's, Dublin.
27th March- Boyle's, Slane.
4th April Harbour Bar, Bray.
18th April – DeBarra's, Clonakilty.
19th April Crane Lane, Cork.
Hozier – Someone New | Video
Stephen Byrne
Mar 02 2015
Hozier has pulled in Hollywood actor, Natalie Dormer, of Game of Thrones and The Hunger Games fame, to star in the video for Someone New, the latest single to be drawn from his international smash hit self-titled debut album.
The video sees Dormer roaming around London in search of fleeting moments of passion whilst Hozier performs in a smoky club.
Someone New was co-wrote by 2015 Plec Pick artist Loah. Find out more about the Irish / Sierra Leonean singer songwriter here.
Silences – Emily's Corridors | GP Video
Ros Madigan
Oct 07 2014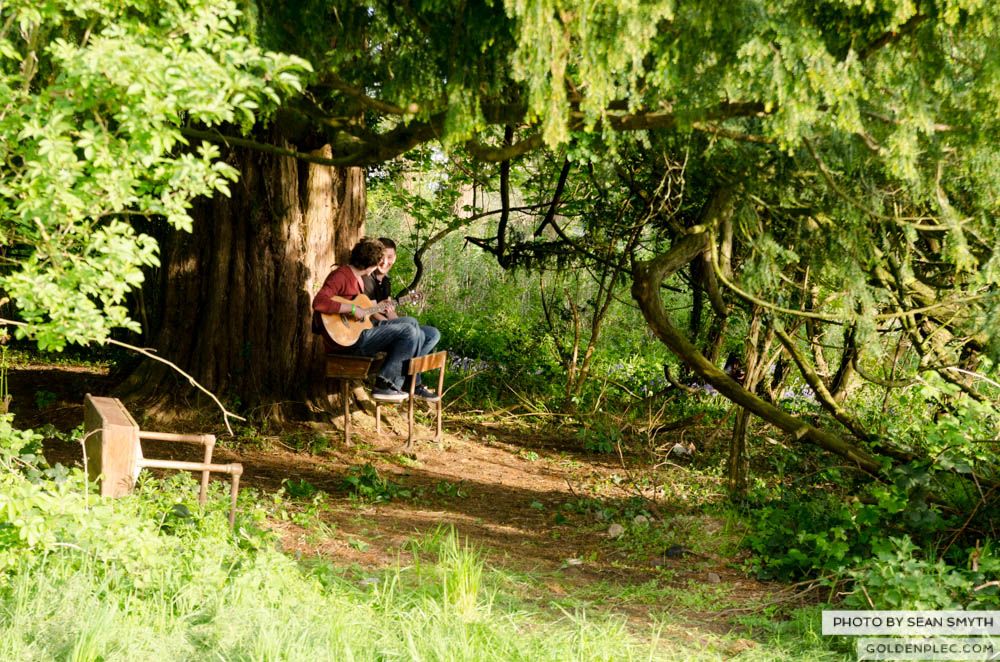 Way back at the start of the Summer, we were introduced to Silences. We had heard rumblings about this band who were to play Other Voices and once the footage came out from that performance; we were hooked.
We duly asked them to come down and play for us on our own stage at Vantastival. That stage was set up in conjunction with those fierce nice people over in The Spirit Store, Dundalk, and Silences did not disappoint. Not long after, we took the lads out beyond the Vantastival gates at a meeting point just in front of the immense Bellurgan Park home.
After the initial exchange of pleasantries and location scouting, we then ended up shooting in a tree. Yes, in a tree.
Not the most common of video-shooting locations but one that threw up some fabulous shots. The the low hanging evening-sun limped through the huge overarching branches; creating strips of lights like tiny spotlights shining upon the bark.
Handily enough, there was two small, old and unstable kids school desks; probably from the 60's just making it's acquaintance with the earth.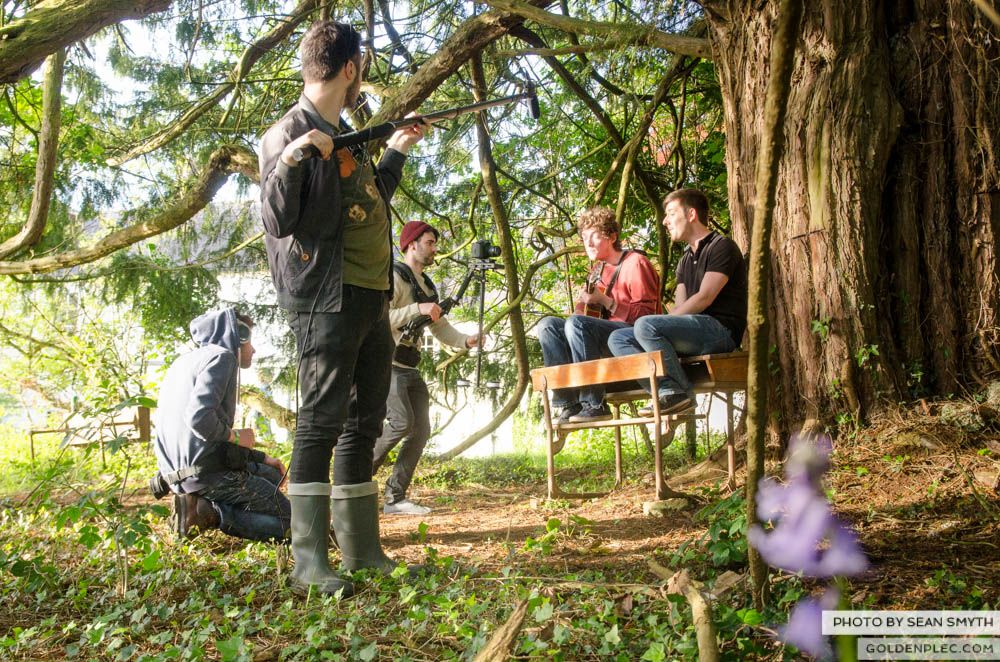 Mongoose – Woman on the Beat | GP Video
Ros Madigan
Jun 11 2014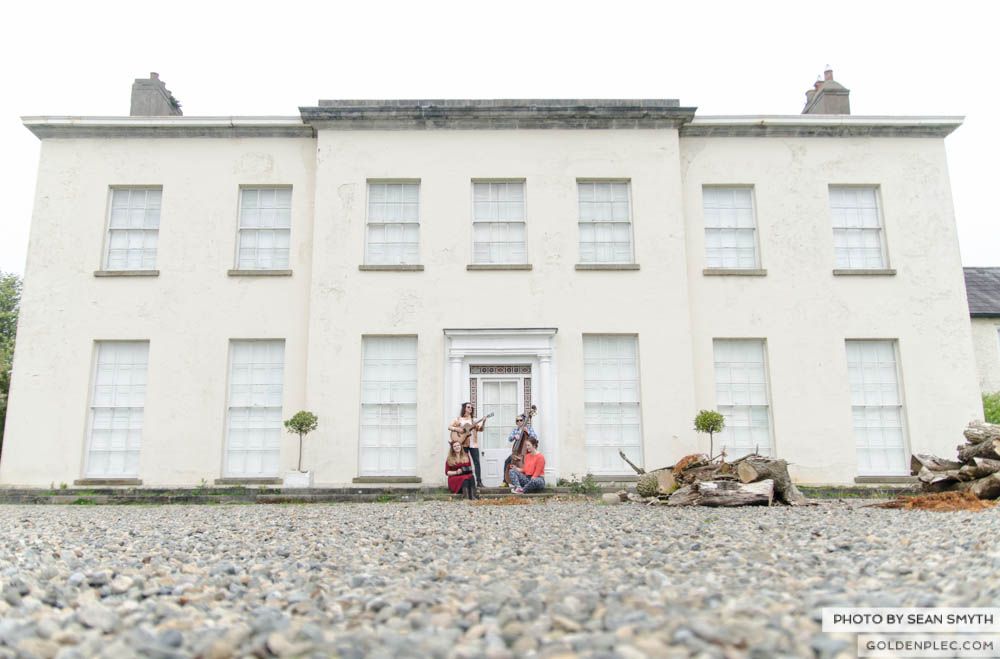 here).
Waking bright-eyed and bushy-tailed on the Saturday, we made our way down to Mongoose on the main stage at Vantasival – not before munching on a massive breakfast roll of course – gotta get them priorities right!
Mongoose delighted the crowd with a fabulous set, even breaking out their 'Lead Glock' player on occasion. Just before we could whisk them away, they turned the whole crowd into a smorgasbord of seafaring noises – wonderfully different.
We then positioned the ladies in front of the majestic Bellurgan House county-manor. As the girls stood dwarfed by the manor, we were treated to Woman on the Beat. A single from their upcoming debut record –  "it's coming soon" said Peter their manager, so if it doesn't come soon, we'll know who to blame! :)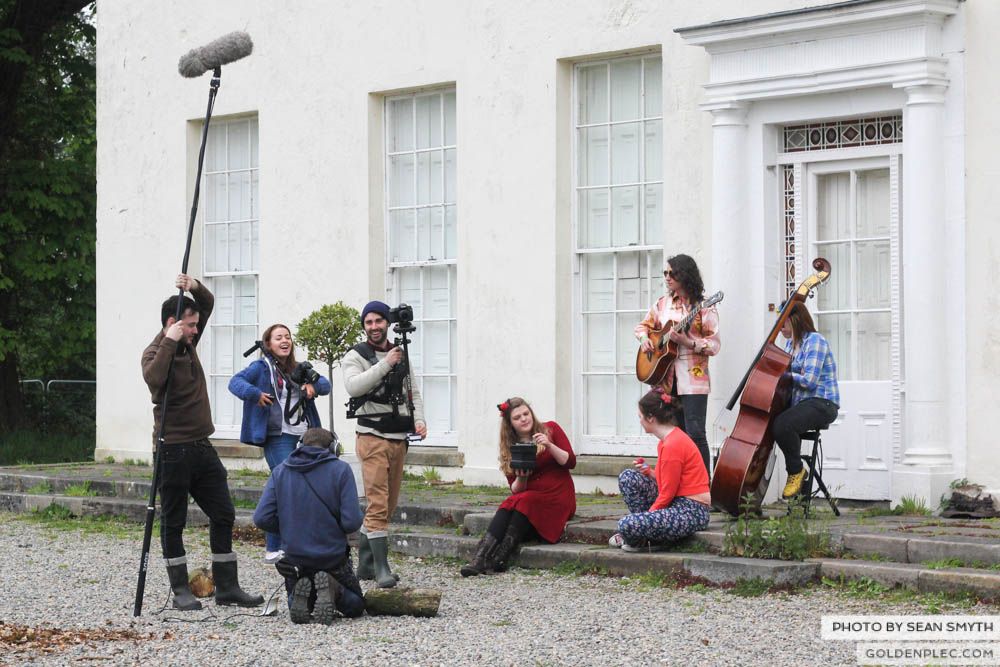 The Viking Project – The Longest Day | GP Video
Ros Madigan
Jun 04 2014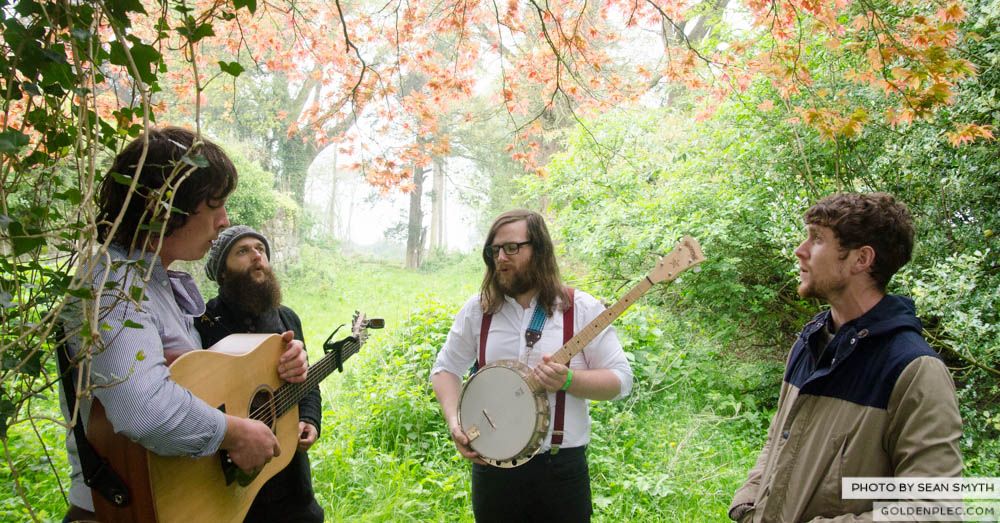 Us folk here at GoldenPlec have been wanting to get The Viking Project involved in something for many a moon. So when the opportunity arose for us to not only catch them on our GoldenPlec themed Vanhalla stage at Vantastival, but also to drag the guys behind the scenes of the beautiful Bellurgan House stately-manor for a video – we promptly jumped on the chance.
In truth, we really struggled to find the perfect location for this shoot. It was the second last shoot of our five shoots over the weekend and every location that we scouted just didn't really fit. From trampling/breaking fences, to interrupting the Vantastival crew as they ate their hard-earned lunch in a pretty walled-garden. We finally found a dusty, mucky country-trail where we gave a lost American couple directions; we thought we had it.
After calling the band to our location and giving them horrendous directions which comprised of "you know that big tree in front of the window of the house? Yea? Right, well not that." Typically enough, upon arrival of the band, the clouds began to open and a mist of downpour clothed our bodies, our equipment and most distressingly; the bands beautiful banjo. In an attempt to shelter from the damp mist, we sought refuge under a huge tree decked with pink flowers and branches (see full set of behind the scenes photos here).
"Let's do it under the Japanese Maple tree", Michael Purcell from the band declared; much to the slaggings and banter of the crew and his band members – despite him being perfectly correct. A perfect setting for a truly stunning cover of the Megafaun song 'The Longest Day'. I don't know about you guys, but we've already decided that this cover does in fact outdo its parent song.
Big thanks to Anchor House Media (Stephen Conkey, Dean Murray, Edel Kenny), Anna Job, Sean Smyth and the Vantastival crew.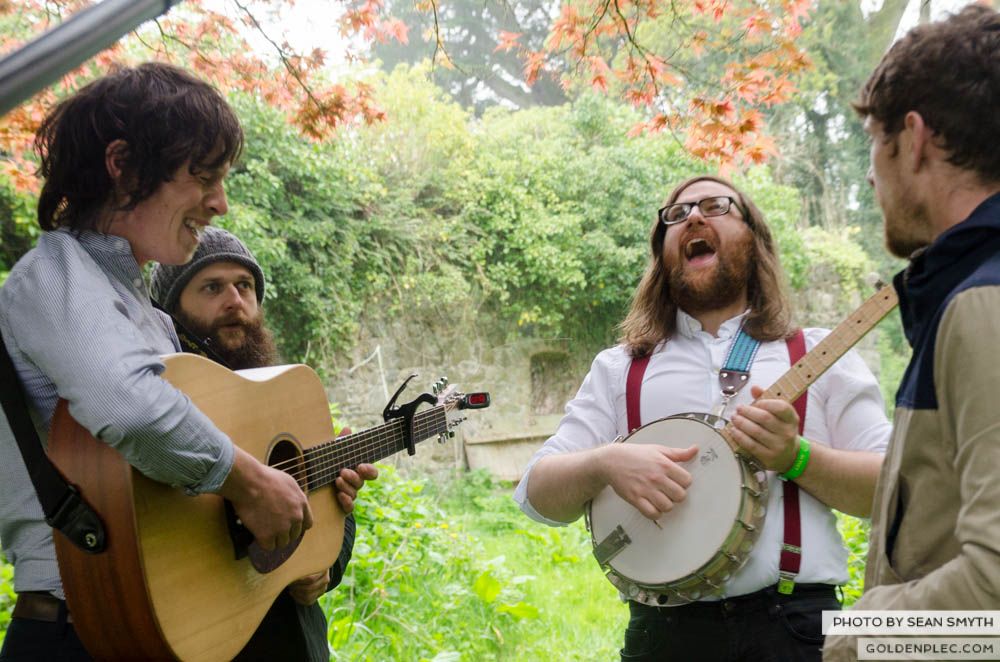 Villagers – Darling Arithmetic | Promo Video
Ros Madigan
Apr 01 2015
That headline may seem like an April Fools Day joke but for the purposes of hilarity – it's not!
In this promo video for Villagers upcoming new album, 'Darling Arithmetic', you can see Conor draw a nude picture of David, see him run the 100m in 20-odd seconds and see Conor answer some rather amazing questions on his upcoming new release.
Enjoy.