Big changes are set to happen to the spaces and facilities for music education in Dublin over the next decade. While we still await word of the DIT Conservatory's planned move to its new home in Grangegorman, today saw significant news from the Royal Irish Academy of Music. Ministers Josepha Madigan (Culture, Heritage and the Gaeltacht) and Mary Mitchell O'Connor (Higher Education) announced a major investment of €9m in combined public funding that will go towards the forthcoming redevelopment of the RIAM's Westland Row campus.
The plans include: a new 300-seat concert hall, purpose-built opera studio and rehearsal space, 75 teaching rooms, a new state-of-the-art library, sonic arts hub for electronic music composition, 60-seat tiered lecture hall, dedicated music therapy facility, and a new and more accessible entrance to allow wheelchair users to fully access these facilities.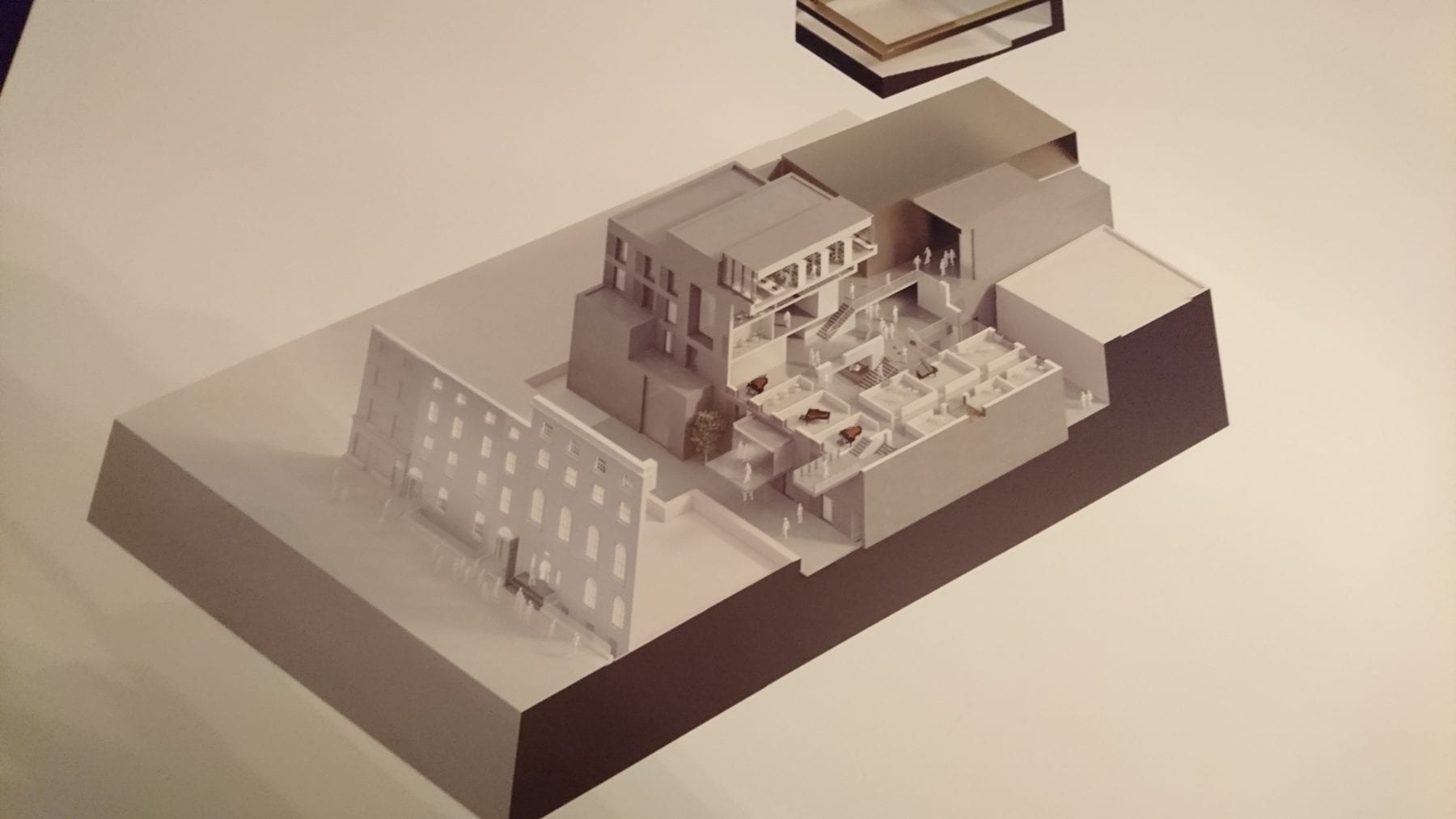 Speaking at the launch of this €20m initiative (now 73%-funded), RIAM Director Deborah Kelleher highlighted the role that the RIAM plays in spearheading music education across the country, at all levels, both as an educational institution and through its system of national music examinations. Developing the campus should allow the RIAM to build on its legacy as it looks towards its 175th anniversary in 2023, creating a centre of both national and international excellence.
As the training-ground and workplace for many artists reviewed and interviewed by Goldenplec, including Miriam Kaczor, the Kirkos Ensemble, Gavan Ring, Tara Erraught, Robert McAllister, Jonathan Nangle and Peter Whelan, we look forward to seeing what the future holds. The building work is set to begin next summer, with a projected completion date of September 2021.
Images by Todd Architects Dublin