Every year the GoldenPlec community of 70+ writers and photographers get together for a natter about which artists we expect to explode on the music scene in the year ahead. We have selected our 'Plec Picks' for 2016 and the list encompasses a wide range of artists, highlighting some of the best bands and solo artists currently active in Ireland.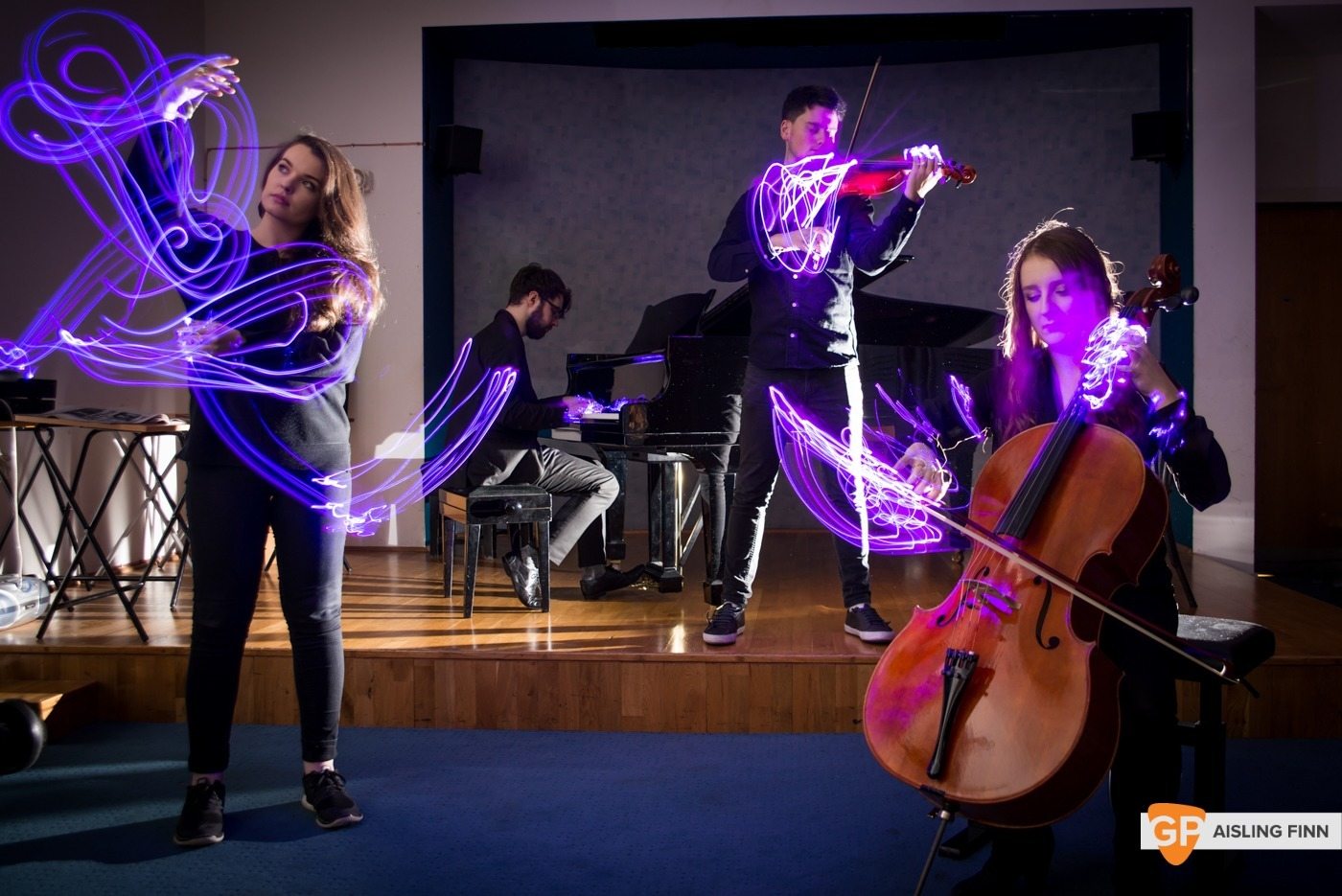 Kirkos is a contemporary ensemble of twelve emerging musicians who all studied at the Royal Irish Academy of Music. While they naturally aspire to present music of a high standard, they also pay close attention to production values, with their philosophy of presenting every element of the concert experience with equal importance to the music key to their distinctiveness. They also endeavour to convey a concept, which will be integrated into both the music and the design of their concert.
This is best illustrated from their summer 2015 concert series 'Blackout', as co-director Sebastian Adams explains; "It was music programmed around the theme of war, with concerts in the dark, spread over three months. We made a theatrical show out of it - the audience was guided to their seats by masked individuals through sound designs, which was building atmosphere for the concert, which created a mood that matched and added to the music we were performing. We also had food which intensified the whole experience which was selected to suit the occasion."
The concert series contained works by Messian (Quartet of the End of Time) and Steve Reich (Different Trains), but also a piece by (Sebastian) Adams himself, as the Ensemble also focus on works by home based composers; "We work with a lot of the young composers from the Royal Irish Academy of Music as well. It's where we came from and where our roots are - so for our Beata Maria concert, which was on 22 Dec, all of the composers were either students, staff or alumni of RIAM."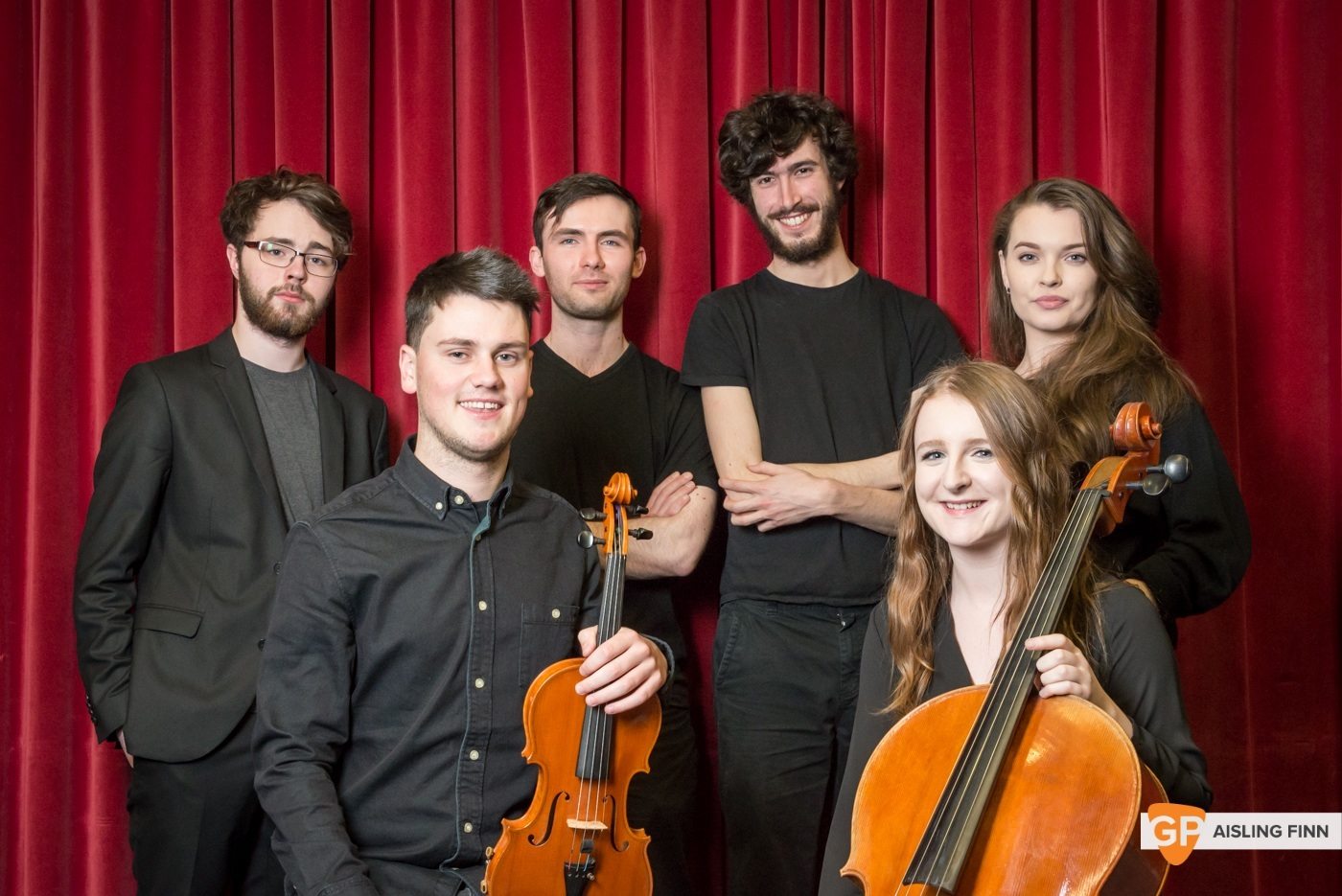 Whereas one may think that an ensemble focused on contemporary music might only appeal to the music scholar, Adams feels their concert presentation makes their appeal universal; "With the presentation we go for and the packaging attached to it, it's aimed to be a really great event for whoever wants to come along to it. I think it would be exciting for newcomers to new music to come along to."
Other co-director Robert Coleman supports this, referencing their Blackout series; "Particularly those who had never been to classical music before, which is a group of people you can't normally convince to come to hear contemporary music."
The co-directors are particularly pleased with the make up for their current ensemble, stating that they have their "ideal group" and feel confident they can continue to attract these players in the future, even if they find employment abroad; "We think we offer something that's distinctive enough that we can keep people coming back." says Coleman. "Already one of our players has a professional orchestral playing position in Finland and she's playing with us in December. We have one full member who's studying in Germany, we have at least one more who's living in London."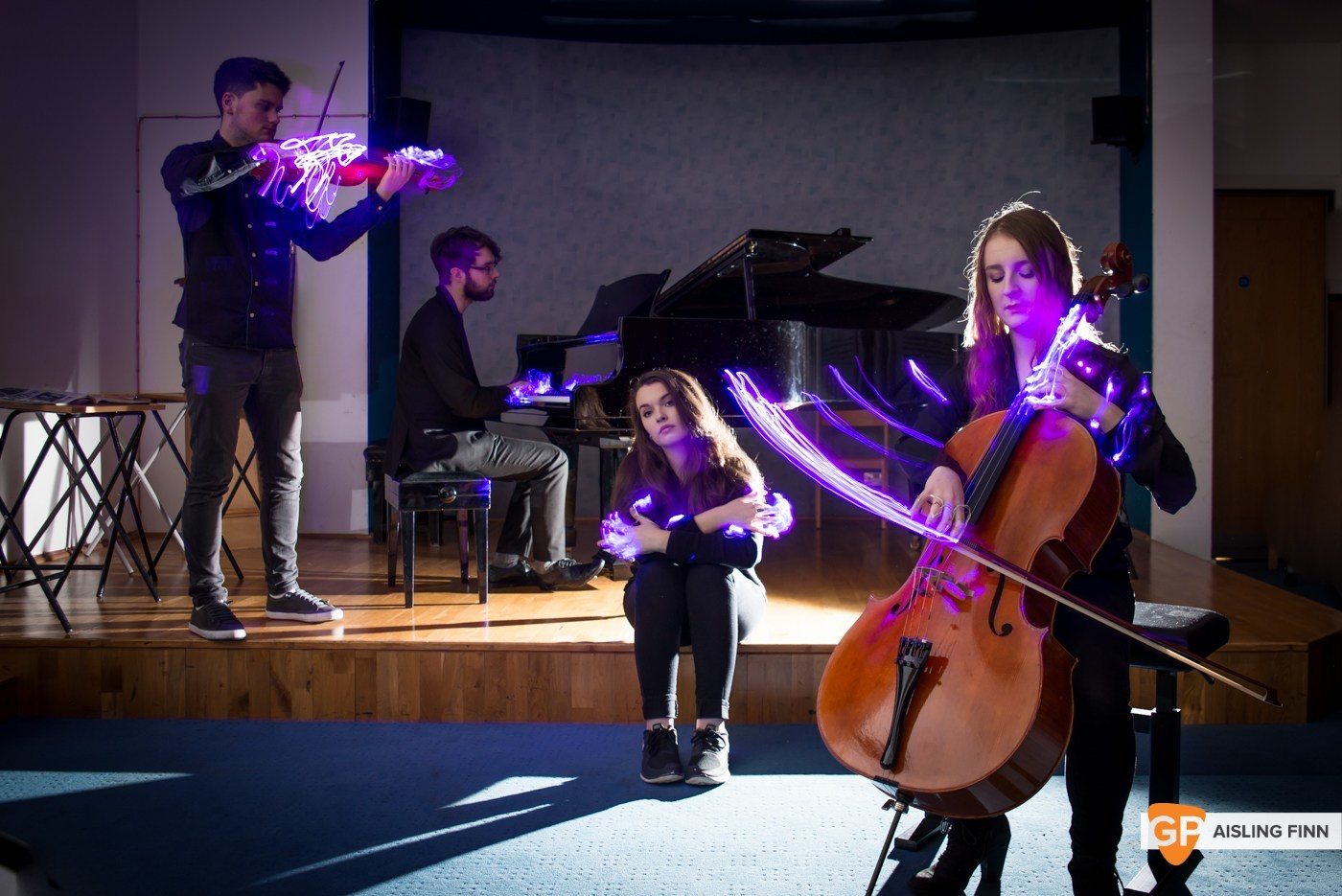 While they are happy with the work performed to date, they don't wish to predict exactly which direction they see the Ensemble taking over the next few years, as they move music schools depending on the project; "In contrast to a lot of the other contemporary music ensembles around we don't really have a particular style of new music that we focus on," Coleman explains.
"With the Blackout series we focussed on Irish music, mid 1920s French music and American minimalism. In the first half of 2016 we are going to be going back to America to do a concert based on the Fluxus movement, then we'll probably go totally different in the second half of the year."
Regardless of the music, the goal that underpins the future of Kirkos is; "We want to become better and better at playing new music each time, and better and better at presenting new music in amazing new ways."