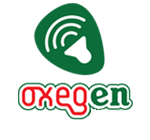 Oxegen 2011
Guaranteed a cracking mix of the biggest names and breakthrough acts for 2011 all mixing it with 80,000 revellers.OXEGEN – Ireland's biggest rock and pop festival is back for the 2011 Installment. This will be the lineup page for the 2011 event from Early Bird through to tips before the festival kicks off. This year promises to be huge with the lineup already bulding with the announce of The Foo Fighters, Black Eyed Peas and Coldplay all to headline.
Date
Oxegen 2011 takes place on July 7th – 10th
Location
Punchestown Racecourse, Naas.
Tickets
Oxegen tickets can be bought up front or using Oxegens installment scheme. This allows you to pay a deposit and then  two installments. Payments on April  23rd and June 30th respectively. This is to help offset the expensive one off purchase.
——————————————————————————–
3 Day Tickets (Friday to Sunday) with no camping : €199.50  (Installments €100 – €50 – €49.50)
3 Day (Friday to Sunday) with camping: €224.50 (Installments €100 – €60.00 – €64.50)
4 Day (Thursday to Sunday) with camping : €244.50  (Installments €100 – €75.00 – €69.50)
——————————————————————————–
Oxegen 2011 Lineup
Not long to wait now until the annual pilgrimage to Punchestown. We have the full lineup below and all the stage times for Oxegen 2011! We're starting the planning for our Oxegen weekend and don't forget that Goldenplec will be reporting live from Oxegen so check out our twitter streams and the site for daily reports and pictures.
MAIN STAGE
Friday 8th July
Saturday 9th July
Sunday 10th July
23:15
The Black Eyed Peas
23:25
Foo Fighters
22:25
Coldplay
21:10
The Script
21:40
Arctic Monkeys
20:35
Beyoncé
19:25
My Chemical Romance
20:05
Beady Eye
18:55
Slash
17:55
Weezer
18:25
Plan B
17:35
Manic Street Preachers
16:30
All Time Low
17:00
Two Door Cinema Club
16:15
Ke$ha
15:15
The Blackout
15:30
Big Country
15:05
Ryan Sheridan
14:00
Fun Lovin' Criminals
14:00
Alice Gold
14:00
The Rubber Bandits
VODAFONE STAGE
Friday 8th July
Saturday 9th July
Sunday 10th July
23:30
Swedish House Mafia
23:05
Deadmau5
22:15
Pendulum
21:30
The Strokes
21:20
Paolo Nutini
20:40
The National
19:45
Tinie Tempah
19:50
Imelda May
19:10
Jimmy Eat World
18:10
The Saw Doctors
18:30
Bruno Mars
17:50
Friendly Fires
16:50
House Of Pain
17:15
Hurts
16:30
Fight Like Apes
15:40
The Original Rude Boys
16:00
British Sea Power
15:15
Royseven
14:45
The Plea
14:55
The Minutes
14:00
Kanyu Tree
14:00
Glenn Cal
14:00
Amanda Brunker
HEINEKEN GREEN SPHERES
Friday 8th July
Saturday 9th July
Sunday 10 July
23:30
Leftfield
23:45
Propaganda DJs
22:20
Primal Scream
21:30
Calvin Harris
22:00
Brandon Flowers
20:50
Chase and Status
20:00
Example
20:40
The Vaccines
19:25
Crystal Castles
18:30
Whipping Boy
19:20
Professor Green
18:10
Odd Future Wolf Gang Kill Them All
17:00
Peter Hook & The Light
18:05
The Pretty Reckless
16:55
Ocean Colour Scene
15:50
Her Majesty & The Wolves
16:50
Bressie
15:50
The Saturdays
14:55
The Riptide Movement
15:55
Cashier No. 9
14:55
GROUPLOVE
14:00
Gypsies On The Autobahn
14:55
Fox Avenue
14:00
Neon Trees
14:00
Little Green Cars
2FM HOT PRESS ACADEMY
Friday 8th July
Saturday 9th July
Sunday 10 July
23:55
Glasvegas
23:50
Eels
22:50
Bright Eyes
22:25
Noah & The Whale
22:40
City And Colour
21:45
The Airborne Toxic Event
21:10
The Naked & Famous
21:30
Mona
20:30
Jenny & Johnny
20:00
Metronomy
20:25
Miles Kane
19:25
Patrick Wolf
18:55
Clare Maguire
19:20
Eliza Doolittle
18:30
The Twilight Singers
17:50
Tame Impala
18:20
Kitty, Daisy & Lewis
17:35
The Pierces
16:45
Keywest
17:20
Frankie & The Heartstrings
16:40
Bipolar Empire
15:50
Cherri Bomb
16:25
Braids
15:45
Brother
14:55
Readers Wives
15:30
Sweet Jane
14:50
The Kapitals
14:00
Madisun
14:40
Consumer Love Affair
14:00
Fox.E & The Good Hands
14:00
Touchwood
RED BULL ELECTRIC BALLROOM
Friday 8th July
Saturday 9th July
Sunday 10 July
23:00
Sven Vath
23:15
The Bloody Beetroots live
21:45
Afrojack
21:15
Tiga
22:15
Philth
20:15
Crookers
20:15
The Shit Robot Show live
20:45
Diplo
19:15
Fake Blood live
19:00
Justin Robertson
19:30
Steve Aoki
18:15
Alex Metric
18:00
Maverick Sabre live
18:30
Retro/Grade
17:15
Al Gibbs
17:00
Bitches With Wolves
17:30
Psycatron
16:15
TEED live
16:00
Fenech-Soler live
16:30
Anthony Remedy
15:00
James O'Neill
15:00
Colin Perkins
15:15
Freaks From Dublin
14:00
Lorcan Mak
14:00
David Byrne
14:00
Church + Gordo
Oxegen Archive
Oxegen 2014 |  Oxegen 2013 | Oxegen 2012 | Oxegen 2011 | Oxegen 2010 | Oxegen 2009 | Oxegen 2008 | Oxegen 2007 | Oxegen 2006 | Oxegen 2005 | Oxegen 2004 | Witnness 2003 | Witness 2002