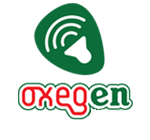 Oxegen 2014 Festival
This is our Oxegen 2014 root hub page for monitoring rumours and confirming details for Oxegen 2014.
We're waiting on confirmation that Oxegen will return again and if so does the date of August bank holiday weekend still stand. We expect that if Oxegen returns this year it will remain in Punchestown Racecourse in Co. Kildare unless the mooted move to Marley Park which never materialised last year was a precursor for this year.
Update: Oxegen 2014 is not happening this year. <- Click for full story.
Date
August 1st, 2nd, 3rd 2014
Location
Punchestown Racecourse, Naas, Kildare
Oxegen Tickets
No Oxegen 2014 ticket information exists.
Oxegen 2014 Lineup Announcement
"It is with regret that MCD announce that OXEGEN will not take place this year due to lack of suitable Headline Acts which combined with the financial demands by local agencies make it no longer viable to stage the Festival in its current form."
Oxegen Archive
Oxegen 2014 | Oxegen 2013 | Oxegen 2012 | Oxegen 2011 | Oxegen 2010 | Oxegen 2009 | Oxegen 2008 | Oxegen 2007 | Oxegen 2006 | Oxegen 2005 | Oxegen 2004