It's the festival that has had half the country scratching their heads and the other half giddy at the prospect. Longitude day one kicks off with some much-needed logistical changes, including split queuing and new entrances to the Red Bull and Lifestyle Sports stages to avoid crushes.
Friday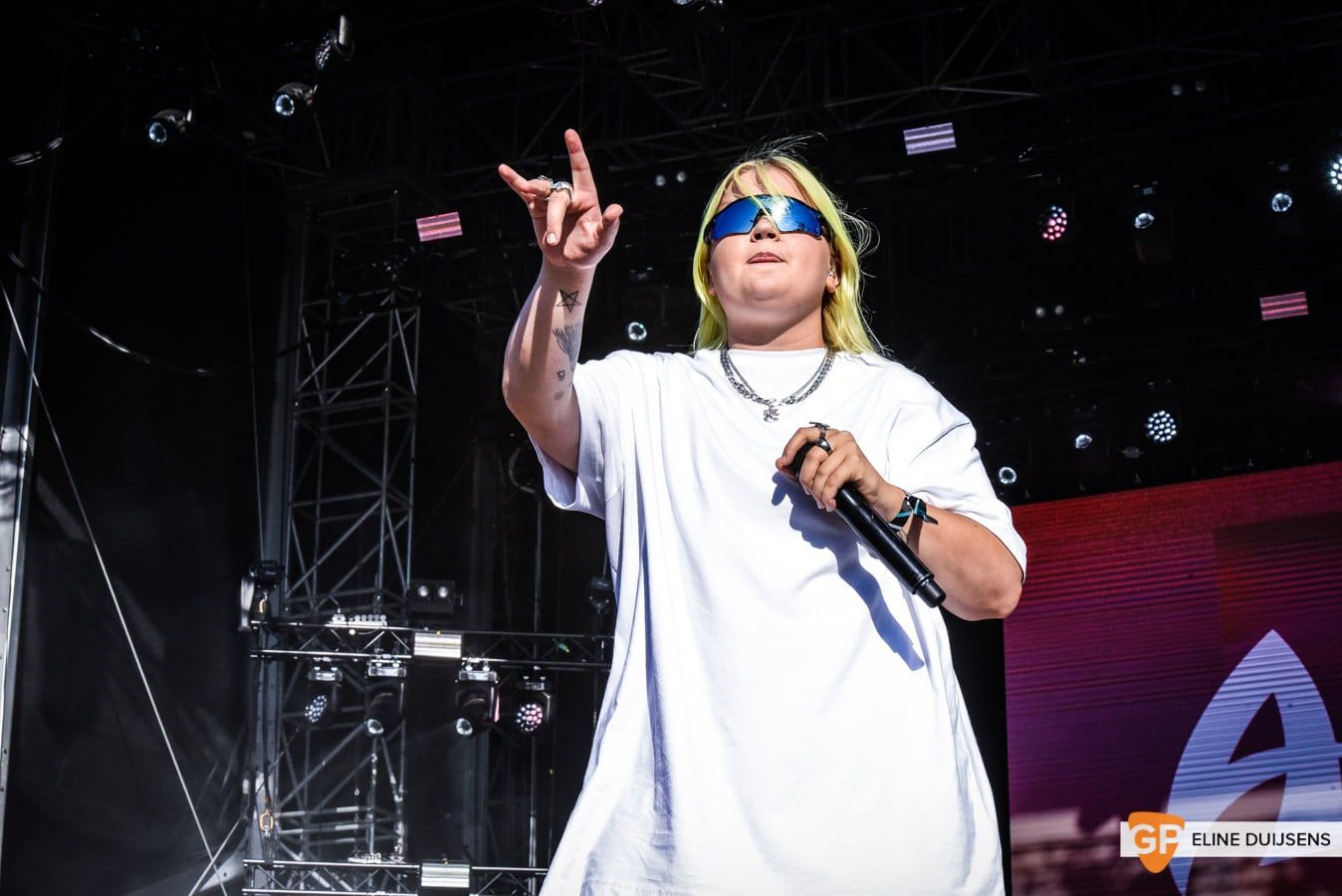 Alma
Alma's on the main stage just after 5pm, intro-ing her hit Phases with the Autograf remix. Joined on stage by her "cyber security" team, she fired through the hits. Older tracks Karma and Dye My Hair illicit a surprisingly raucous response, given that they both gained popularity in her native Finland. The staging and graphics are limited, but despite her being the focus, Alma is happy to let her band do the heavy lifting for the first half of the set.
Dance For Me sees her strain to be heard above the crowd noise – a shame, given it's such a fun track. Bonfire, a collaboration with Felix Jaehn, is an excellent next choice, however, with members of the crowd hurtling to move closer to the front of the stage. She hits her stride on Don't You Feel It, appearing at her most confident and in control.
She reminisces with the crowd about her memories as an attendee, not a performer, at festivals, receiving much appraisal when she talks about getting drunk (standard). Other than that, people are fairly tuned out to her rambles. Chasing Highs is the only way to finish, approved by her young fans.
Post Malone
The name on everyone's lips? Post Malone. At 23 years of age and having only released his second album a wet week ago, Austin Richard Post proves to be a huge draw – to the point where organisers have to ask the masses to push back before he could begin his set. Opening with Too Young, a frenzied crush towards the stage results in Post having to take a lengthy pause before starting his second song. He doesn't say anything, simply looking onward and gesturing vaguely at time.
When peace is restored, it's threatened again by the opening bars of Better Now, from his sophomore record 'Beerbongs & Bentleys'. It's tracked, making it near impossible to discern his actual vocals. That's of zero matter to the young, and impossibly drunk crowd though. On Sugar Wraith, his delivery is much clearer, and the set develops into something more enjoyable.
The crowd is seemingly split between old fans and new recruits, with half breathlessly reciting the words to new song Over Now, ("the best song on the album", according to one), while the others lose their mind to I Fall Apart, the most mediocre of sad bangers. He struggles without his vocoder in parts of Paranoid, but the hook is still inescapably good – not to mention how emotional he looks throughout.
"Would you guys mind if I played some guitar?" he asks, ever so politely, before playing Feel It With Me. It's baffling how this white rapper finds a balance between throaty, in-your-face hip hop brags and delicate campfire melodies, but he does. Some people appear bored during this acoustic interlude, but Malone doesn't seem to notice (or perhaps care).
Rockstar – potentially his biggest hit internationally – is also tracked, making it a bit of a lifeless performance. However, he makes up for it when he smashes his guitar on stage (y'know, for the aesthetic). He closes with a devastating couplet of White Iverson and Congratulations, on the latter talking through his tale of "adversity" and he got to the top. He encouraged the crowd to not be afraid to be themselves, maintaining what has a bit a relatively wholesome experience right through to the end.
Migos
With Offset tending to his wife Cardi B and new baby Kulture, Migos are a member down on the main stage. However, Quavo and Takeoff do a good job in making up for his absense. Quavo shouts out "his brother", congratulating him on his arrival. Hey, aren't rappers supposed to be hard and stuff?
Pacing the stage in front of a backdrop of their moniker and varying scenes of jewellery piles, the pair appear a bit listless throughout the set. Ice Tray, a collaboration with Lil Yachty, sees them both give menacing deliveries of their verses. However, things don't really kick off until the latter half of the set.
Bad and Boujee sets it off, with a lot of the crowd engaging in some questionable dancing. It's non-stop, with Walk It Like I Talk It following immediately after. There's nowhere to go but up. Despite cutting out Cardi's verse on Motorsport (sacrilege), the crowd buoys and bops with glee.
Despite concerns about cancelling, Migos performance should do something to quell on concerns about them going forward.
6Lack
Atlanta singer-songwriter 6LACK is one of the most anticipated acts playing. With a packed tent and fans hanging onto his every word, 6LACK reels through hits from his debut album and his 2016 'Free 6LACK' project. While the set does have peaks and throes, no one can question his passion, determination and drive to entertain and teach all in attendance. With a laid-back exterior and confidence to boot, the set highlight is, undoubtedly, Ex Calling, at which point limbs are thrown around, feet are stomped and 6LACK stars out, impressed by the dedication of those in attendance.
Versatile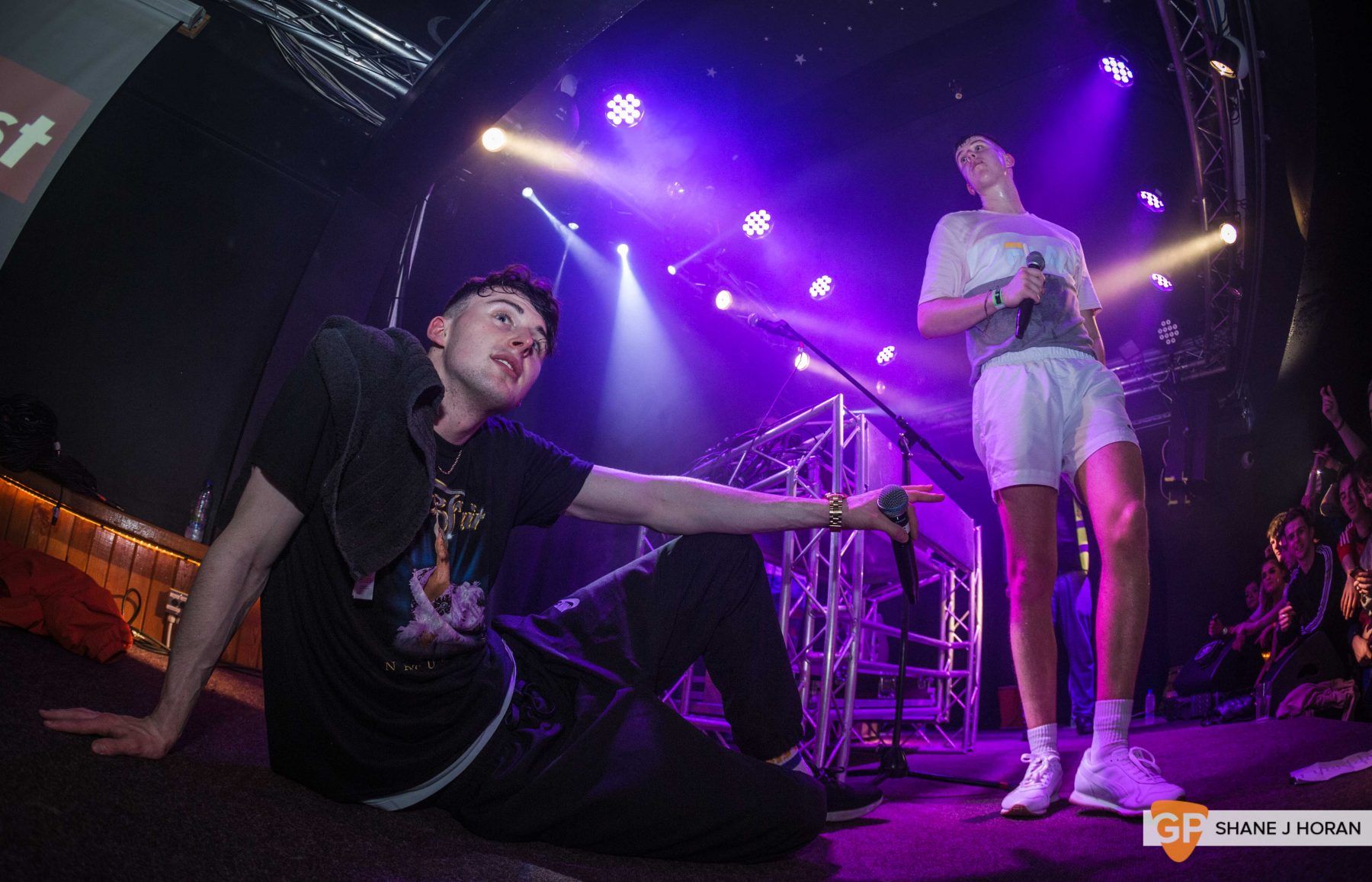 Watching Independent Dublin rap-duo, and most recently the face of Lifestyle Sports latest summer collection, Versatile taking over the Heineken Stage was a sight to behold. With music reminiscent of college house parties, the duo, who have garnered a cult following online through their unique rapping style, lyrical content and music videos, blaze through a set thick in bass and peppered with expletives. The atmosphere they create is electric, with the pair showcasing the boundless energy and passion that their music would suggest. With hits such as Ketamine going down a treat, it's only a matter of time before their name becomes commonplace in Ireland's musical conversation.
Tebi Rex
Kildare's "favourite inter-racial rap-duo" and "your favourite rappers' least favourite rappers" Tebi Rex put on a very confident performance for all in attendance, and one which cements their place as one of Ireland's fastest growing bands. Opening with their new single Peggy's Bus, they play songs from across their discography, all of which are filled with catchy choruses, smooth rapping and impressive vocals.
With both members at ease onstage, they jumped, skipped and danced across the floor, inviting members of their team onstage for their final song. With a guest verse from their DJ, DJ R3D, fun was had by all.
Khalid
Canadian pop superstar Khalid closes out Friday's Heineken Stage with a performance that will not be soon forgotten in a hurry. Undoubtedly the most popular set of the day, with the tent packed to the brim and the crowd spilling outside, lying on the grass, Khalid puts on a performance of bright lights, dancing and a love-filled atmosphere. Playing songs from his debut album 'American Teen', Khalid's band is on point throughout, with ever dancer and performer in time throughout. With no dull moments at all in the, the set was spliced between upbeat, dance-friendly hits and some slower, more thought-provoking moments. Songs such as American Teen, Young, Dumb and Broke and Location are all met with huge cheers from an adoring crowd, singing every single word of nearly every single song.
With this being his first ever Irish performance, there's no doubt that he will be back soon and given what Longitude just witnessed, there's no doubt that he will go down a storm once again. Highlight of the day, in what was an star-filled line-up.
Saturday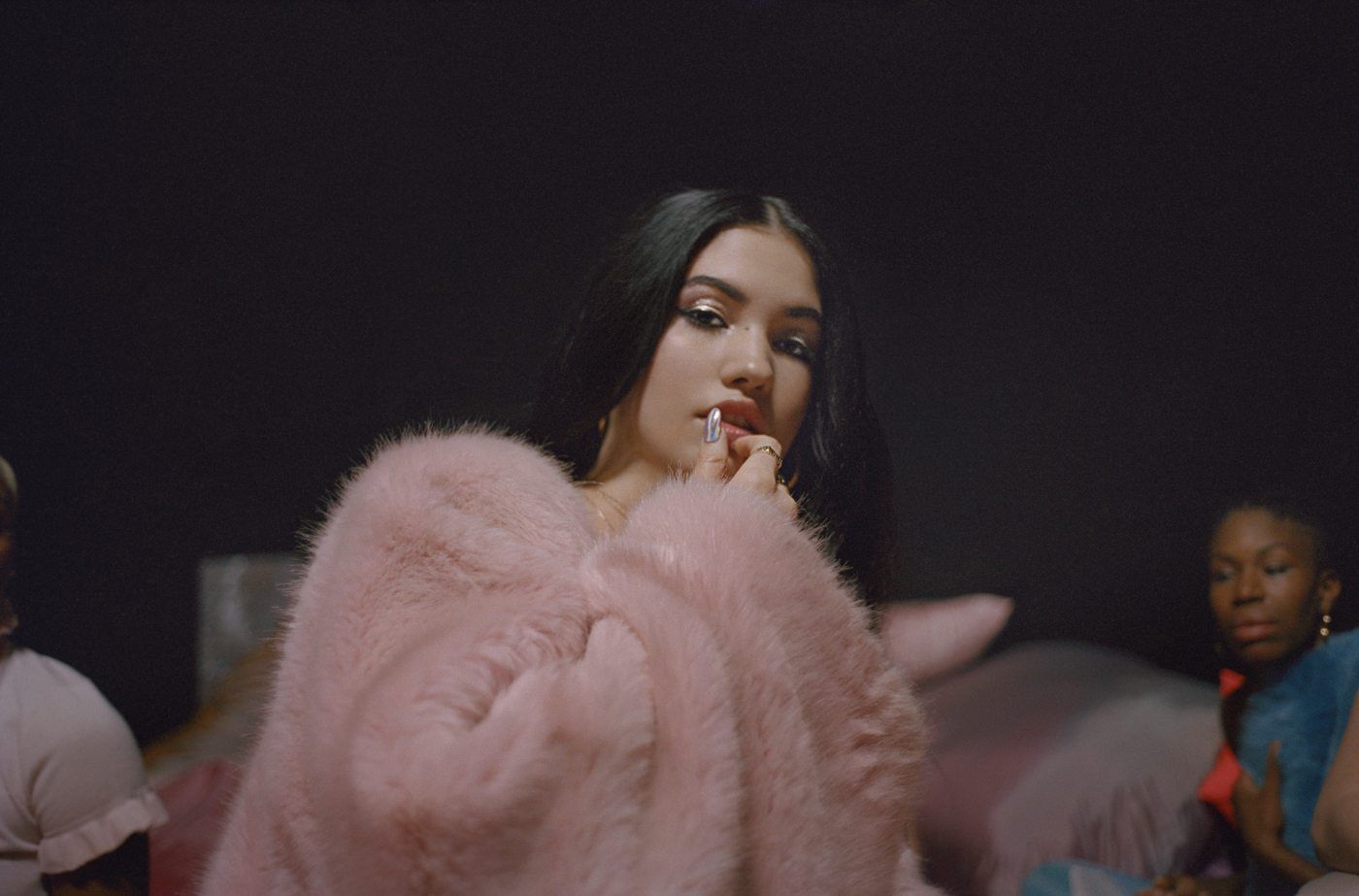 Mabel
The opening bars of Fine Line flood into the Heineken tent, with Mabel asking, "Dublin how you feeling?" For someone who previously suffered with stage fright, Mabel is a confident, capable performer, her voice as silken live as it is on wax.
Her brand of R&B isn't exactly anything that breaks new ground genre-wise – and yet, it sounds immaculate and so fresh. Thinking Of You bounces along; a pleasant wave in the ground breaks to accompany it. Viral hit Finders Keepers sees her snap at the societal expectations placed on women concerning love and sex, solidifying her status as a self-assured pop star.
The path paved before her seems to be one lined with successes – her performance at the festival stands as proof of that.
Sigrid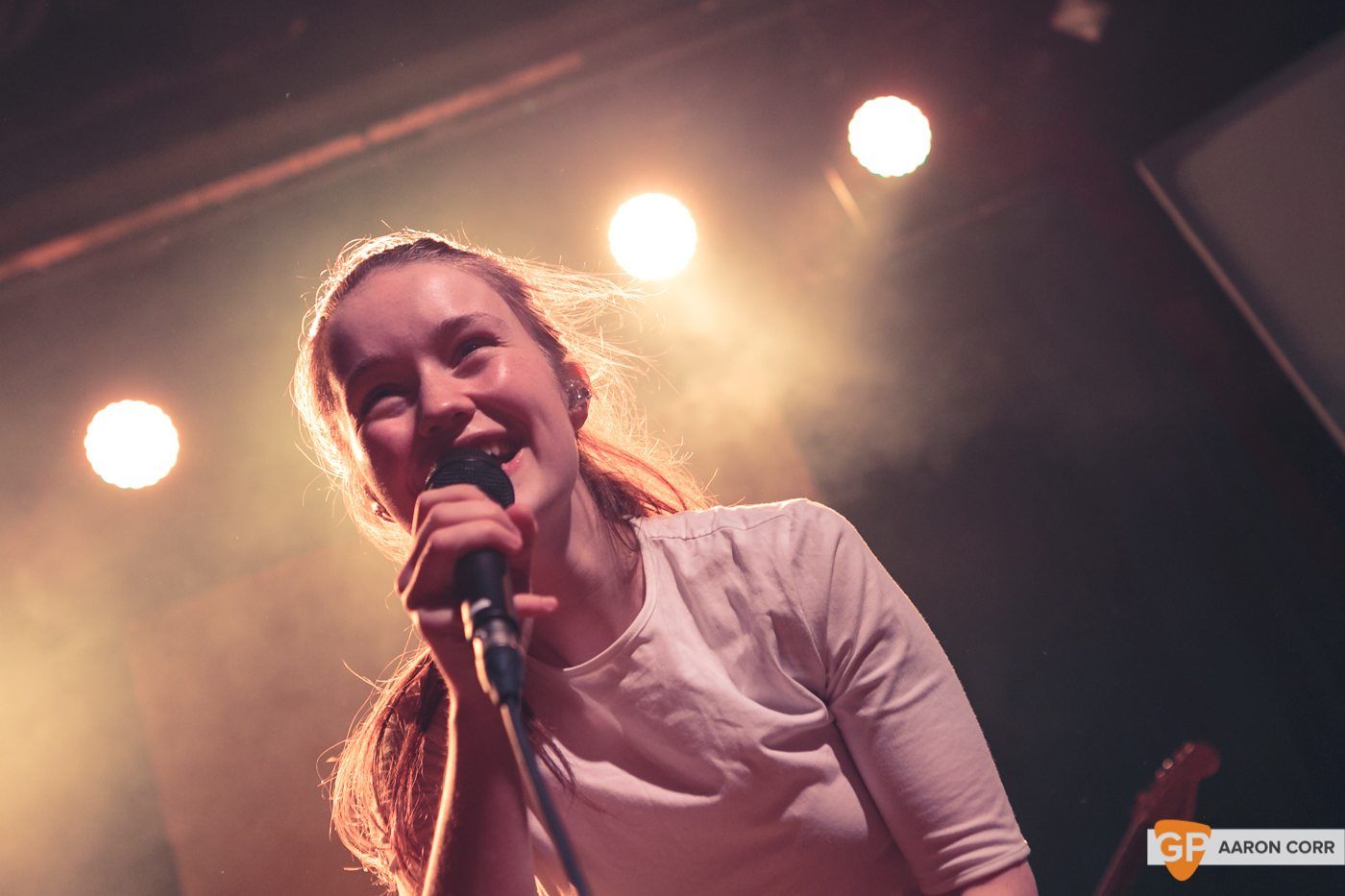 A lot of the time, the focus on Sigrid tends to be on her aesthetic: how unconventional and normal she looks for someone who's firing outs hits at a 'Lady GaGa circa-the early years' rate. It's not a new trope, this comparison battle critics wage, forcing "hyper sexualised" female artists up against their seemingly Plain Jane counterparts.
Never does the argument seem as tired though, as when Sigrid performs. She is a breath of fresh air for some many more reasons beyond the fact that she might wear eyeliner or engage with excessive costuming. She is outrageously fun to watch and listen to.
Don't Kill My Vibe's booming climb remains as impressive as it was upon release; High Five, while not as punchy as past singles, remains effective. Expect newest release Schedules to get a lot of radio play over the coming weeks.
Giggs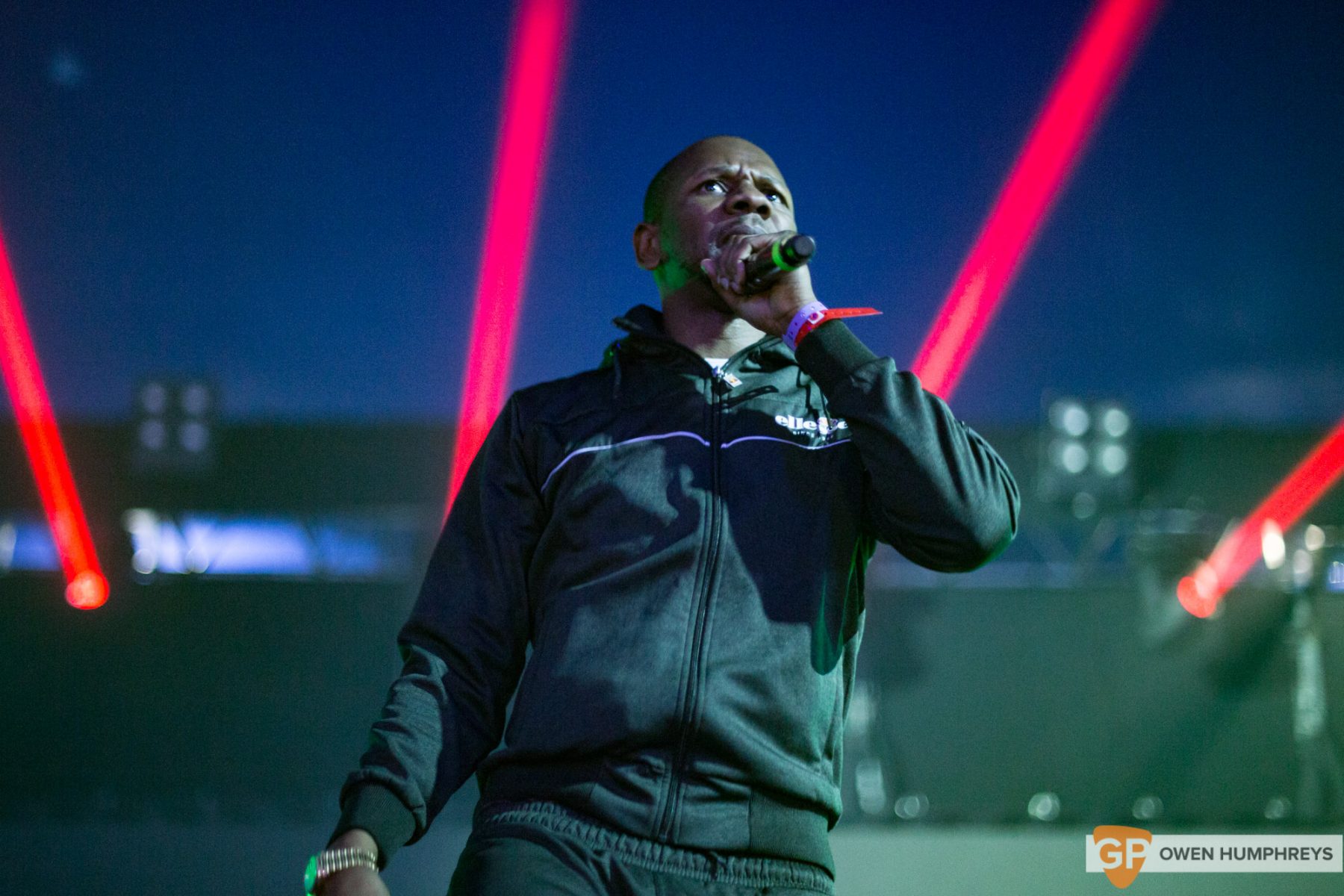 It seems like Giggs was only in Ireland a wet week ago, given a much hyped performance at Longitude following cameos from his buddy Drake along the festival circuit. (Alas, he didn't show face at Stradbally). No matter – he draws a decent crowd – although one in which the majority seem more concerned with starting mosh pits than anything else.
Giggs is always a safe bet – he's always cool and confident on stage, rarely missing when it comes to flow and delivery. What's different here is his own reception to the crowd – even he comes across as surprised at the level of rowdiness.
Long time fans enjoy London Town and Look What The Cat Dragged In, between some piss poor attempts from some teenagers to "open the pit up". Giggs is gleeful at the level of intensity, only too happy to let it rip with the finale of Whippin' Excursion. Enjoyable, if predictable.
Fionnuala Jones
Kojaque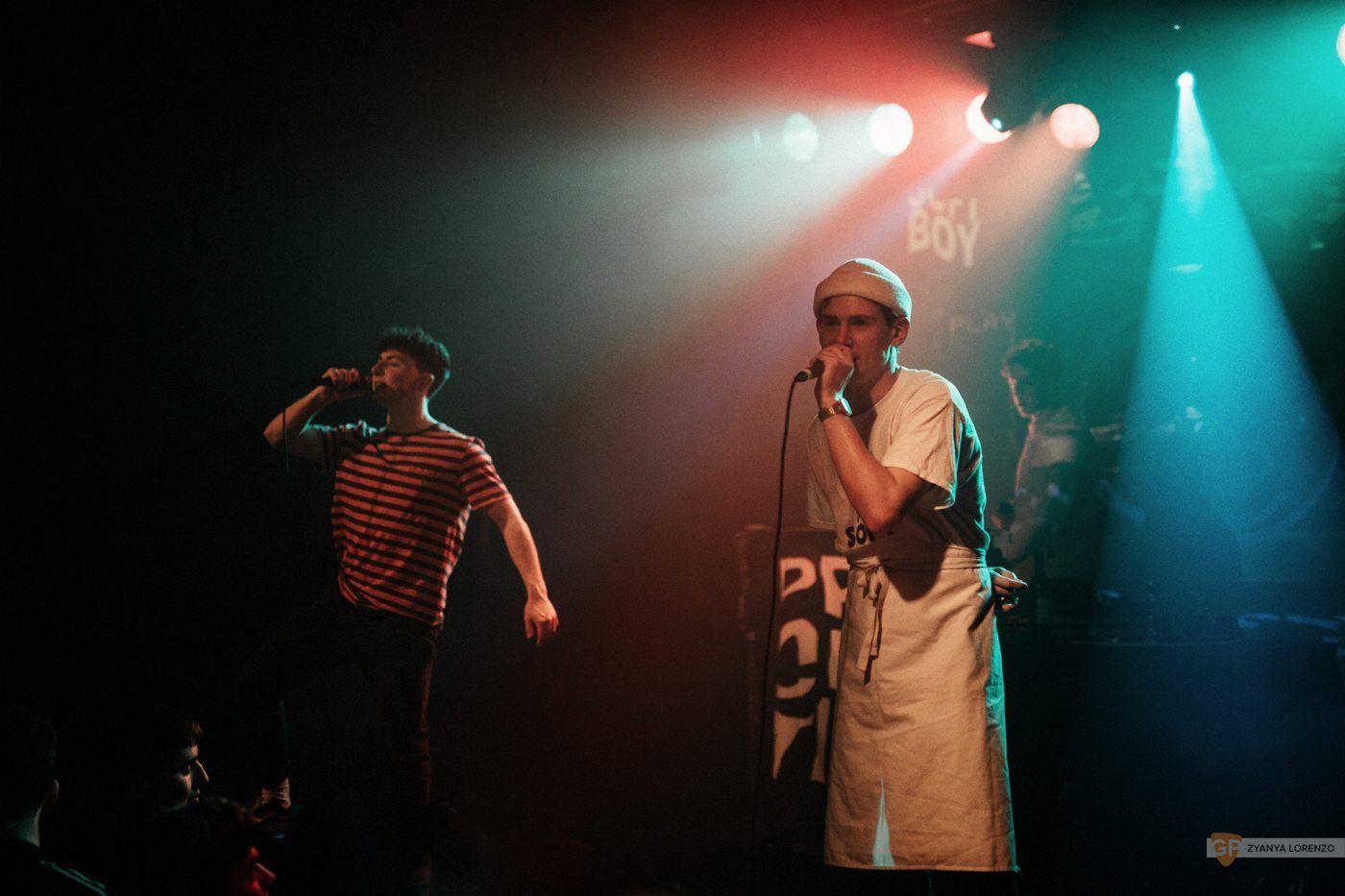 Dublin's dynamic duo of Kojaque and DJ Kean Kavanagh put on another storming performance of their unique home brand of hip-hop when they set foot on Longitude's Heineken Stage late on Saturday afternoon. With a Soft Boy flag hanging upon the DJ decks, Kojaque kick-starts the set with a stirring rendition of White Noise, with the same amount of passion you can imagine him spitting it with when he first wrote it. Throughout his 50 minute set, Kojaque displays the confidence and bravado of an artist at the top of his game, growing in confidence with every single set.
With songs from his latest project 'Deli Daydreams' making up the majority of the setlist, it is impressive to hear his deep, introspective lyrics shouted straight back at him. With a guest appearance from labelmate Luka Palm, the set was capped of perfectly with Wificode, before Kojaque walked off stage with his hands above his head, confident of the power he wields.
Tyler The Creator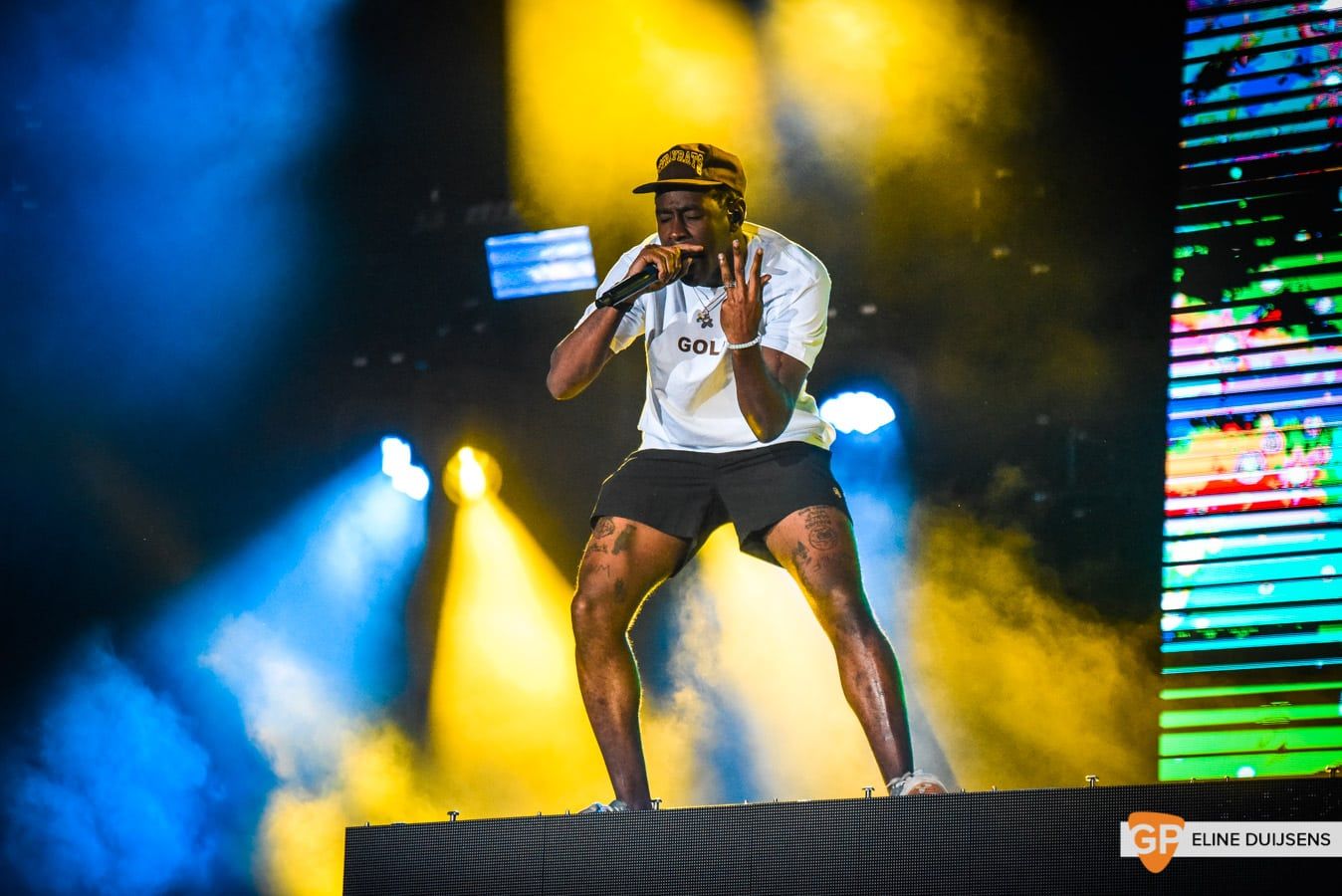 What a year Tyler The Creator has had. With the release of critically acclaimed LP 'Scum Fuck Flower Boy', a collaboration with Converse and the launch of his latest clothing collection, it's been all go since 2017. During this time, Tyler failed to make his way to Ireland and give the change of tone that "Flower Boy" provided compared to previous Tyler albums, the Tyler of 2018 is an entirely different beast to that of previous years.
Despite the change of lyrical content and themes, the unlimited energy and wackiness of old returned straight