Every year, the GoldenPlec community of writers and photographers (50+) come together to vote on their ones to watch for the upcoming year. After pulling the votes together, we select our 'Plec Picks' for 2020. We have classical artists alongside rap, garage rock, bedroom pop and anything in between. Our list strives to encompass a broad spectrum of music in order to highlight the thriving music scene that exists in Ireland.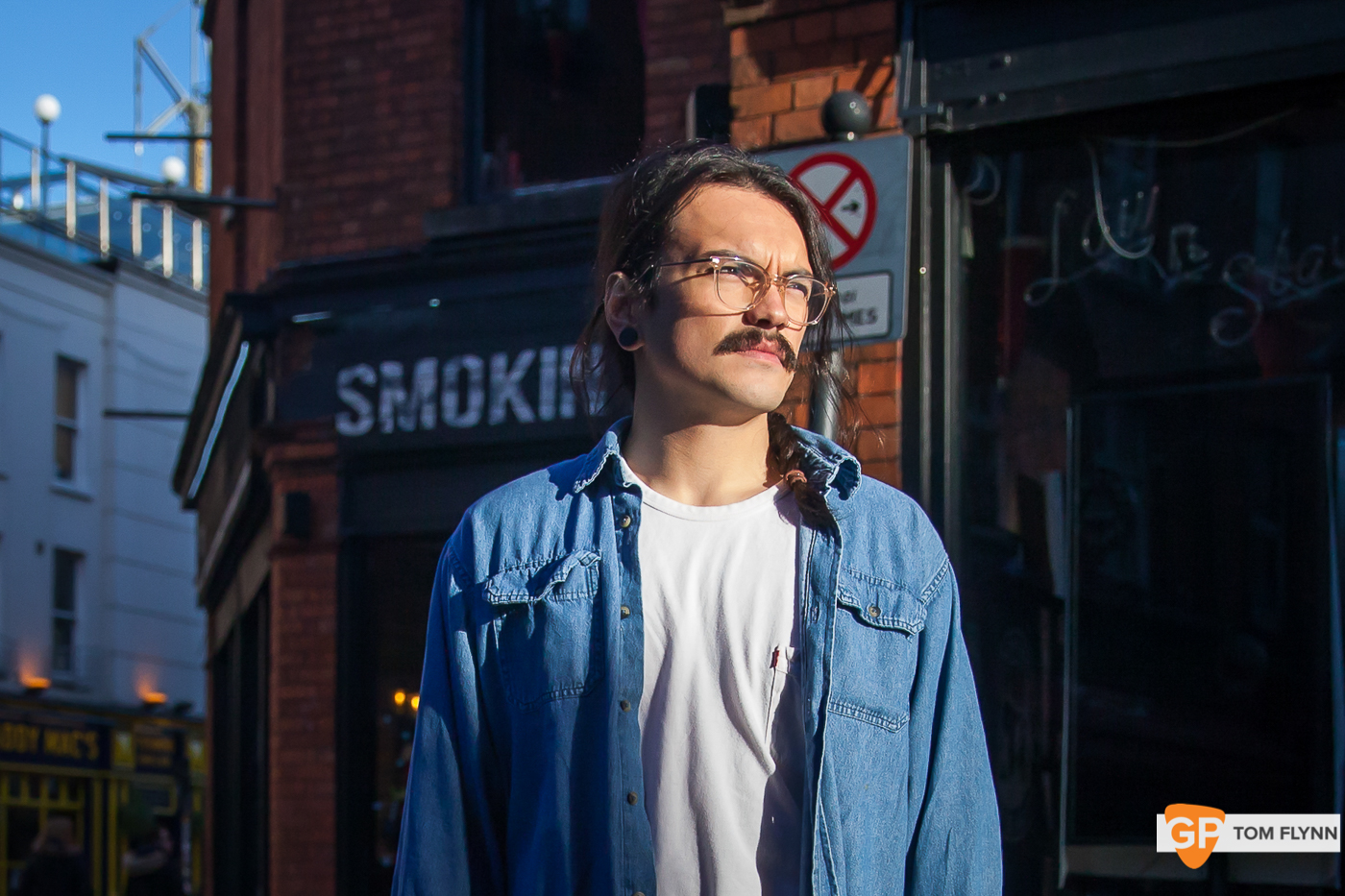 On the face of it, science and soul go together like oil and water. Dubliner soul supremo Rafino M.J. Murphy, though, is more than happy to attempt to disprove this hypothesis with meticulous experiments in funk and lo-fi hip hop with Dublin rapper Nealo, instrumental funk trio Innrspace, and under his soul moniker Uly.
The astrophysics graduate has the scientific expertise to carry out these experiments.
"When I say I do astrophysics, some people's eyes widen and they get flustered and get like 'woah, Mr Hawking over here' but, as sweet as it is, it's not as high flyin' as it sounds. It's just a general physics degree with some stuff swapped out."
Bashful about his academic achievements, Uly is keen to let us know that, like the best things in life, studying astrophysics was somewhat of a happy accident.
"I did a split-honours in physics and chemistry in Maynooth. The plan was to maybe do a H-Dip after and go into secondary school teaching but the chemistry was not agreeing with me at all. I was out with a friend one night and we were both humming and hawing about college, and it was a really clear night and I thought astrophysics might be quite cool. So I asked how much it would be to switch and it went from there."
Binning chemistry in favour of the astral plains was a fortuitous move which would eventually lead Uly back to the music of his youth.
"My house wasn't full of music growing up. Most of the music I was exposed to was in the car. My dad had a couple of CDs on heavy rotation: Enigma; Deep Forrest, and some soundtracks like Miss Saigon and Good Morning Vietnam. That record was full of the greats of soul and early rock'n'roll and that was played so much it was ingrained in me so much that I've forever been biased towards that type of music."
Spurred on by this accidental education, Uly picked up the classical guitar as a preteen and completed his grades by the end of secondary school, but teenage rebellion led him away from the arms of Smokey and Otis. For a time as he was tempted by the fruit of Panic At The Disco and Fallout Boy; immersing himself in the Dublin rock and hardcore scenes and playing in a number of outfits including Milestones.
It was around this period that Uly would strike up an endearing friendship with the frontman of Frustration, Neal Keating, better-known today as up-and-coming rapper Nealo.
"We just fell in with each other. We jammed in a hardcore band once, but it didn't really take off."
"Absolutely not, not a chance," says Uly, when we enquire if he ever thought that they would be immersed in soul and hip-hop music together back in their hardcore days. "I love that that's how things have gone. Nelly is someone who has become very, very dear to me over the last number of years. I've the utmost respect for that man. He's got a great head on his shoulders. He's very in-tune, very creative and very grounded." 
Uly and Nealo are currently collaborating on material for Nealo's forthcoming debut solo foray into hip hop as well as new material with Innrspace. But more on that later. For now, we have to go back to science.
Every superhero needs a good origin story. It usually involves some sort of failed scientific experiment with gamma rays or being bitten by some sort of an insect and, in a manner of speaking, that's exactly what happened to Murphy when he scored an internship in a lab in Okinawa, Japan after college.
"It wasn't until I was doing the internship that I got back into listening to that soundtrack (Good Morning Vietnam), Otis, Marvyn Gaye, Martha and lo-fi hip hop."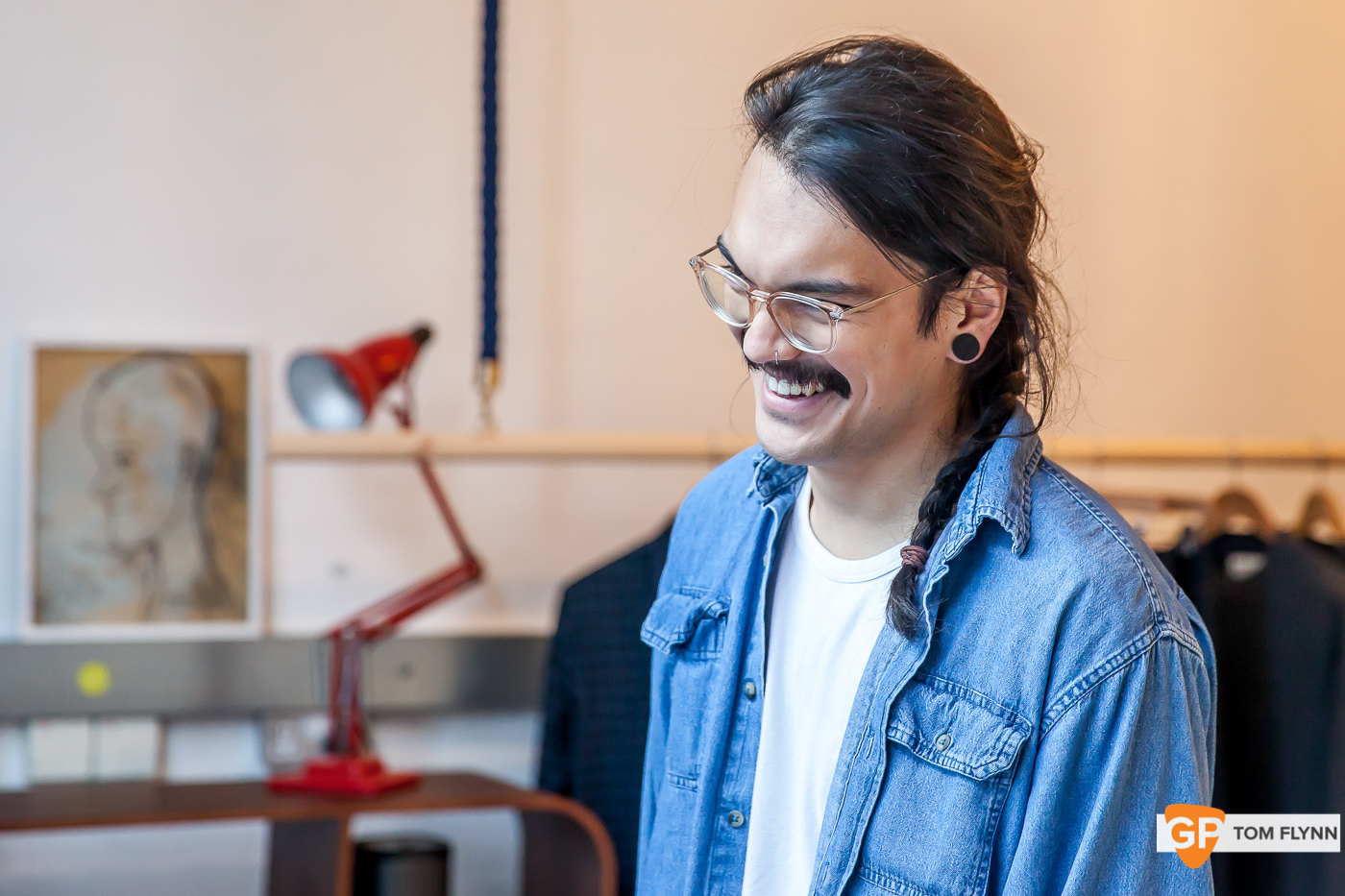 Late nights in the lab led him down many "YouTube rabbit holes" and reignited the spark that was lit all those years ago by his father's limited CD collection, and one lasting find was Portland, Oregon-based New Zealand psychedelic rock band Unknown Mortal Orchestra.
"I came across them just before I left Japan. Between them, Whitney and Snail Mail; tie those bands in with Lee Fields, Sharon Jones and all the other soul music I'm listening to then you're gonna get something that sounds a bit dusty and a bit old. Some of the delegates at Irish Music Week asked me what's the best way to describe your music? And I said 'if you take a load of soul bands and put them in a blender with Ruban Nielson from Unknown Mortal Orchestra you're in the right ball park'.
"Unknown Mortal Orchestra opened my ears to that kind of finish or timbre. Opened my mind to the possibility of things sounding like that, being open and accessible in conjunction with older, grainy records."
Spurred on by his Japanese rewiring, Uly returned to Dublin with a newfound craving to create music. A surprise appearance by Lee Fields at Primavera would solidify Uly's decision to create soul music.
"I don't remember the last time I came away from a gig feeling that good, I was blown away. Around that time I'd started getting the Uly stuff together and I said 'right, the goal is to get people coming away from Uly shows feeling as good as I did leaving Lee Fields'."
Fast forwards to 2020 and Uly has just opened for Lee Fields in The Sugar Club - a combination which surely justifies Murphy's soul segue.
"It was great to play with one of the greats of soul music, someone who has been pretty influential. His last record 'It Rains Love' is definitely something that I'd strive to put out...but he operates on a whole other level. We had a very brief chat and he said he likes my sound, which is good enough for me."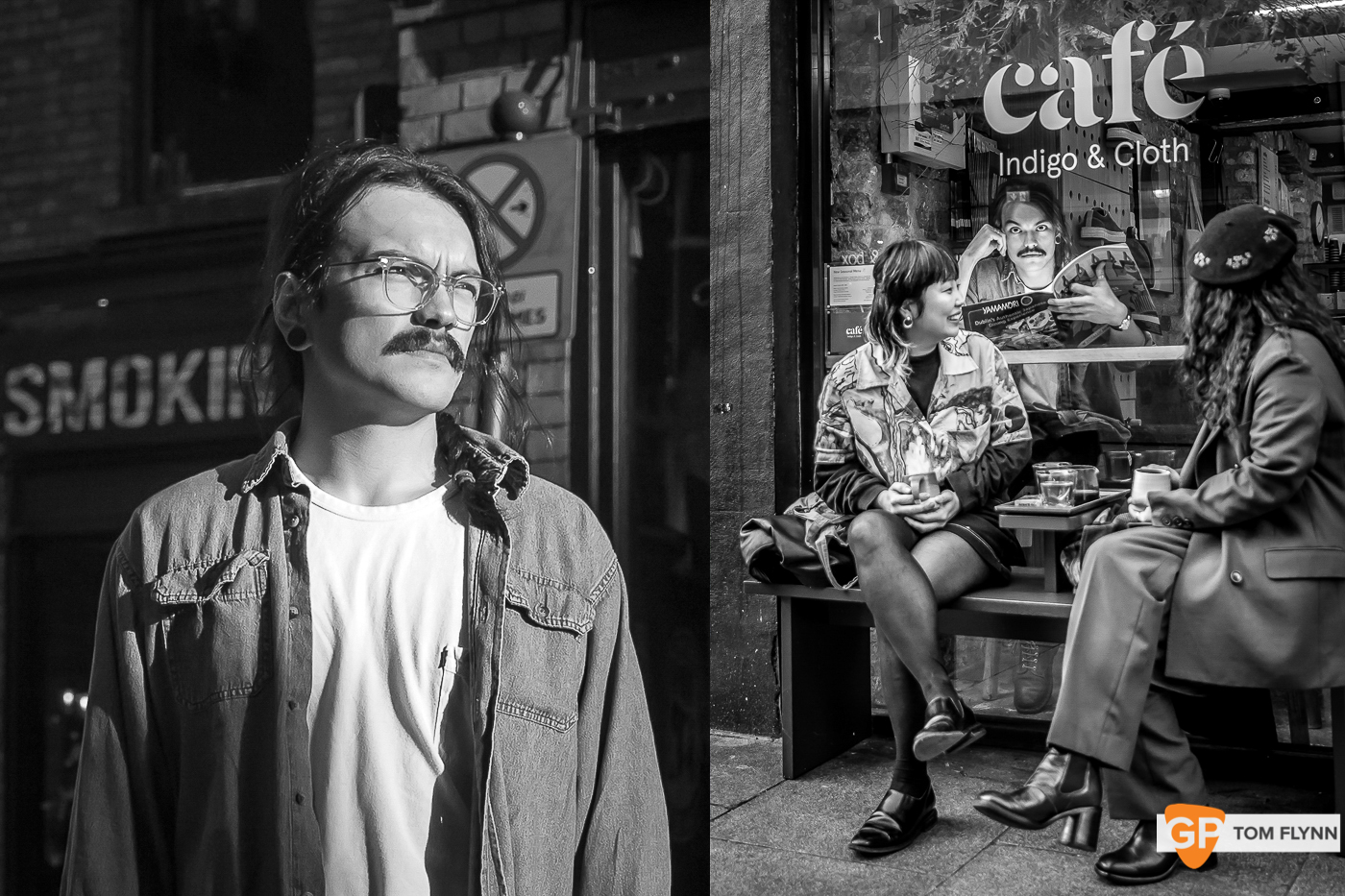 Surprisingly, for a man who is so urbane and exudes cool and has played countless shows, moving centre-stage has reignited an old battle with stage fright.
"I'm an Iceberg. You only see the top ten per cent," he jokes before addressing the issue seriously. "I've always had bad jitters. They started when I was doing classical guitar performances, my hands used to go. For whatever reason when I'm on my own or I feel in the centre of something, that's when the jitters kick in."
"When I used to play in punk bands or more recently with Daviis or Nealo or Innrspace, I feel a bit looser. What usually gets me with the Uly gigs is that my breathing starts to go. I've been trying to practice being aware of my breathing and get everything centred," he explains, adding; "if I hype up a gig like (Lee Fields) too much I can make a balls of it."
A good example of Uly being looser is his recent single That's No Way To Fly which was born during a period of writer's block, an experience which ultimately forced Uly to let go.
"That's all feeling, it's coming from somewhere that I can't articulate. It was born out of a state of flow. It might make sense at a later stage," explains Uly. "For whatever reason I just wasn't feeling anything [I'd written]. I tried all my usual tricks and nothing was working. I picked up an old classical one day and found those two chords and recorded it and said 'I'm gonna do that again, but stick some manners on it'.
Normally, what I do with demos is mumble or say the first thing that comes to my head. So, I said right, 'whatever comes out sticks,' and that was it. What you hear is almost the song in its rawest form."
Such was the unusually plaintive nature of That's No Way To Fly, Uly notes laughing, that "one of my friends rang me when it came out and asked me if I was okay".
The methodical nature of Uly's scientific training and his inbuilt desire to create music have combined to give him an unusual worldview.
"(Astrophysics) is good for a bit of perspective, because you get used to thinking about stuff on such a big scale because you're dealing with numbers that you can't even imagine. There's very little that shocks you after you come out of it.
"It's funny you should ask that. (Does the methodical nature of scientific study help him with music?) That's a pretty cool way of looking at it because I'm convinced that whatever your output as a creative is, whatever your medium is, whatever you're exposing yourself to, that will come out in one shape or form, but I had never thought about that before...
"Maybe? Maybe the degree of perfectionism. When it comes to science, you strive for as much accuracy as possible within the confines of whatever your experiment is. Maybe hours upon hours of hitting my head against a desk has given me some resilience when it comes to recording."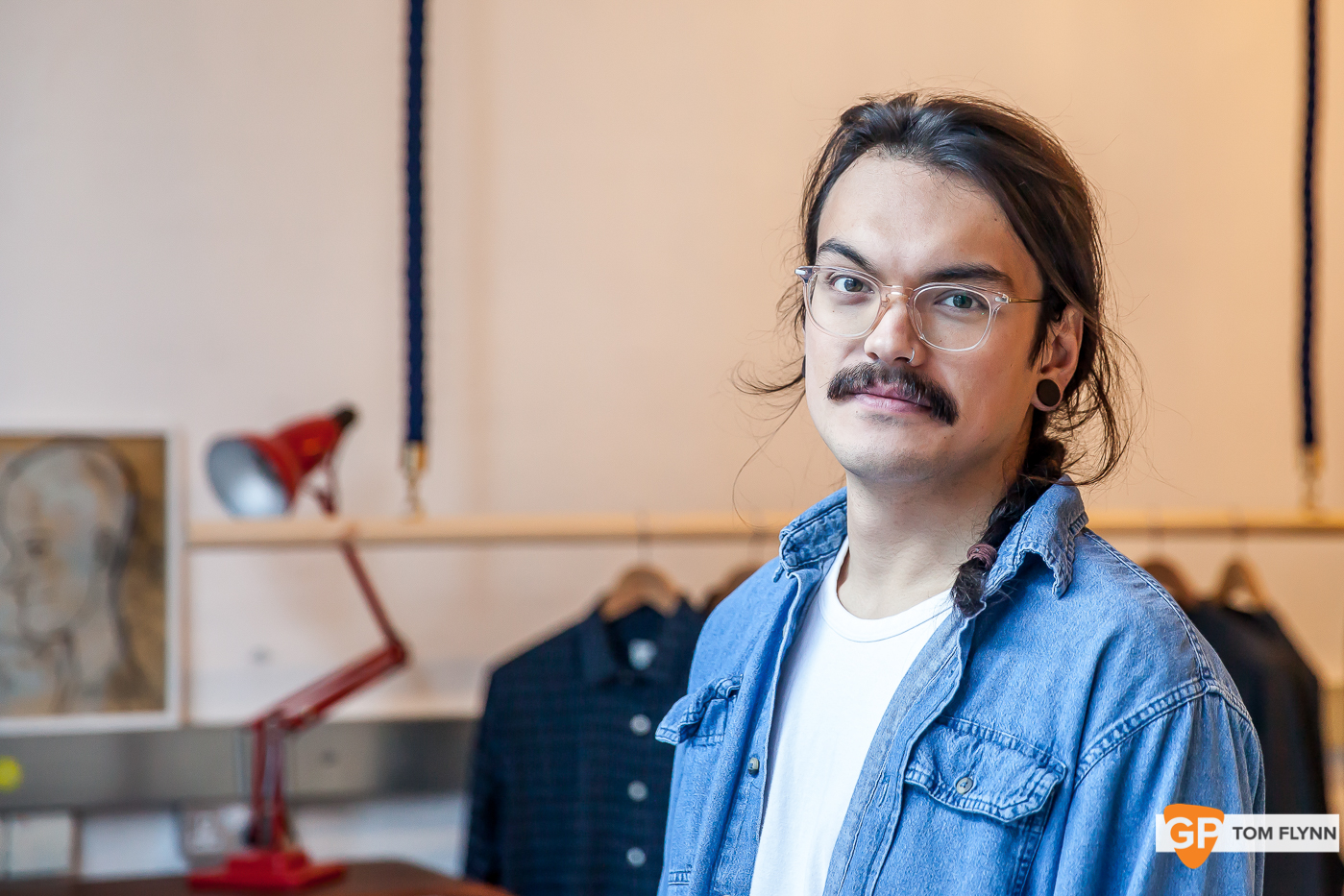 "I want to push the boundaries and do everything on a bigger scale," says Uly on his plans for 2020. "I want to start a label, start releasing my own music and music from my friends. I want to have a career in music, so I need to learn about all the moving parts of the industry."
This will include "a solid body of work, a mix-tape or an album towards the end of the year". Something which Uly describes as "a bucket-list moment".
As well as working with Nealo and his Innrspace compatriots, Uly has also been working with rising bedroom producer and fellow Plec Pick April, who he describes as "extremely talented, she's gonna blow the fuck up", and Ev Carm who has "hundreds and hundreds of songs".
And as for new Innerspace music in 2020?
"We've every intention of doing more stuff together but other things have taken precedence. Ideally, what we'd like to do is create a house band and just have a revolving door of singers and put out a collaborations album like The Roots. That's the end goal.
"To make art with friends that we all feel good about, that's the goal. If we can do that, game on. It's a bit of a cliche but you gotta make (music) for yourself. That's what I'm trying to do, even if it doesn't make sense and I don't understand it."