Every year the GoldenPlec community of writers and photographers (50+) come together to vote on their ones to watch for the upcoming year. After pulling the votes together, we selected our 'Plec Picks' for 2020. We have classical artists alongside rap, jazz, pop, electronic, punk and anything in between. Our list strives to encompass a broad spectrum of Irish music in order to highlight the thriving and evolving music scene that exists in Ireland.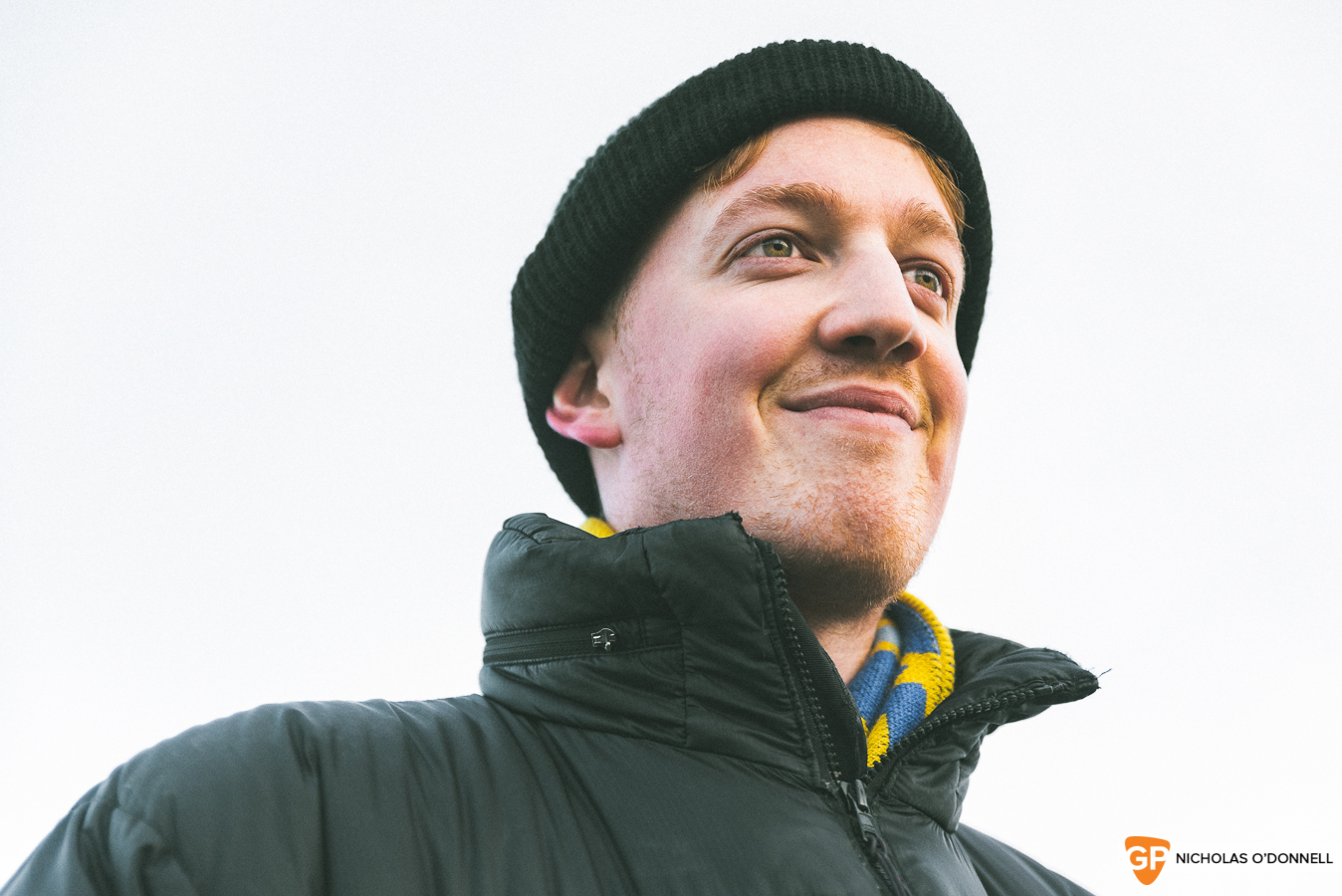 Kean Kavanagh is sitting in a beachside bar in Bray, pointing out dogs: "I have an Instagram Highlights folder with all the lovely dogs I'd been taking pictures of. Loads of beautiful dogs." It's an unlikely beginning to his account of the summer of 2019, when he established himself as one of the most in-demand solo acts at Ireland's festivals. As though aghast at that success, the Portlaoise singer-songwriter often cushions stories of his journey in this way. He might recall writing great songs as "just messing around", or in this case, he reminisces on All Together Now, KnockanStockan and supporting Vampire Weekend by first remembering the dogs involved.
"I was going through those folders earlier today and eventually that got me noticing all the shows we'd done this year, loads of memories that I'd just forgotten," he continues, before taking a long pause that suggests he may be digesting it all for the first time. "In your own mind, stuff like that expands the limits you put on your potential. You start to believe that anyone could do it with the right mindset. Otherwise, why would I be doing this?"
Those few moments of assertiveness that peep out, albeit slightly hesitant, show an artist finally finding his feet after a remarkably patient rise. Best friend and fellow label co-founder Kojaque has been Soft Boy Records' poster boy since its inception in 2016, with Kavanagh often taking up production and ad-hoc A&R roles in the background. His presence in the collective is perhaps just as recognisable as Kojaque's, though – witness his hilarious chat show host alter ego or the honest soulfulness his vocal brings to Kojaque's brilliant Eviction Notice, and you get the sense that his salubrious calm might be the real justification for the label's name. Having been a key part of collective showings at stages as impressive as Glastonbury and Boiler Room, Kavanagh's growing catalogue of singles is also now quietly building him a distinct following and a solo festival CV back home.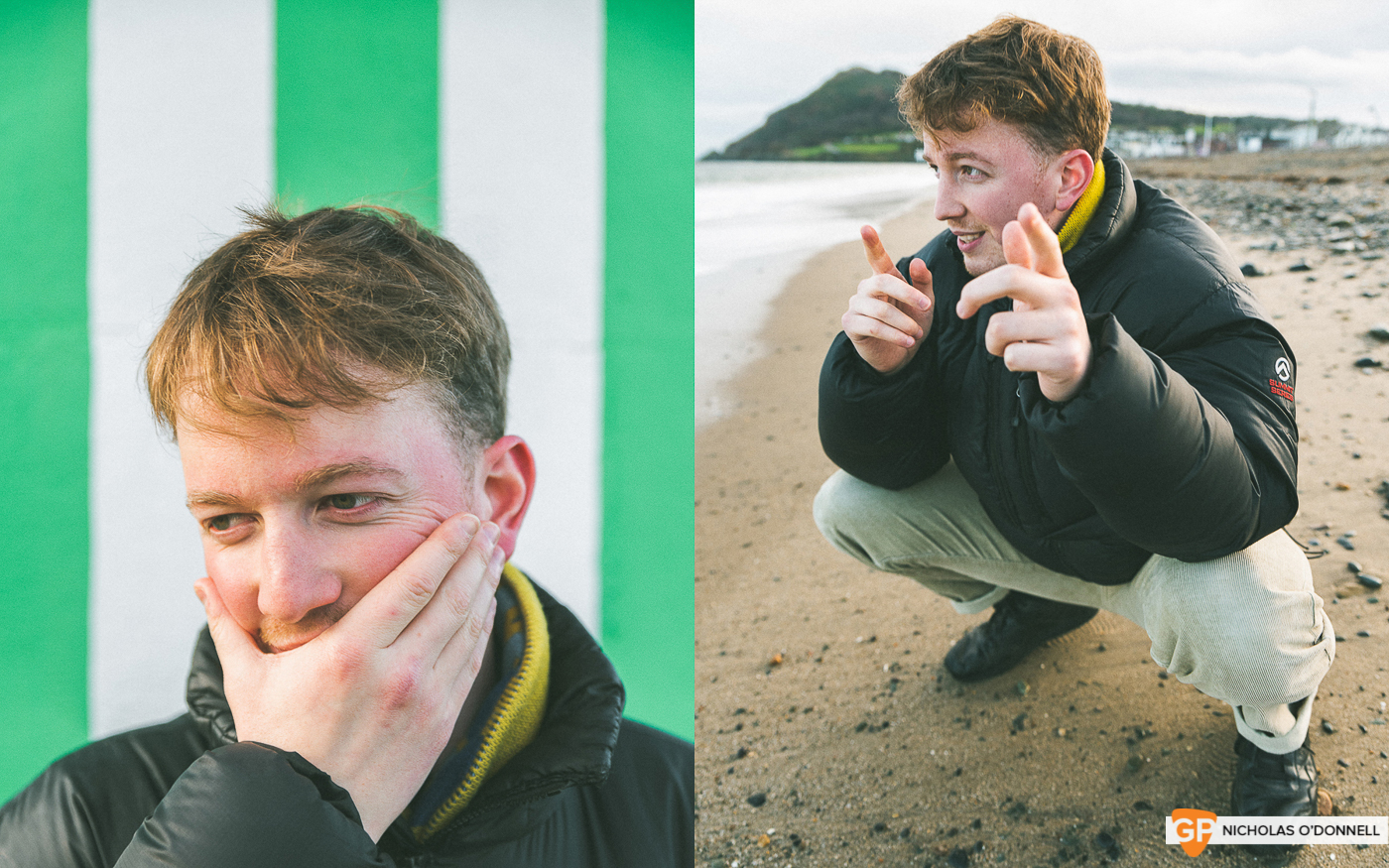 Travelling the world in a supporting role seems to have made Kavanagh an observer. It also makes him a refreshing outlier in a saturated music market where artists often seem anxious about their productivity. Without the onus of braggadocio that rappers surely feel, Kavanagh's sound is calmly and uniquely absorptive of the folk, hip-hop and electronic music with which he is surrounded.
Observation also takes time, as he elaborates when recalling making the Coca Cola Sky music video. Released two days before our interview and one year from the song's original release, the clip is a rolling dreamlike collage of the previous year, playing like the video equivalent of a polaroid-filled bedroom wall. The "haunted boxer" character, he explains, is an allusion to his father who won an all-Ireland boxing trophy, and the clothes seen in the video came from shopping with Kojaque in Goodwill while at South by Southwest. Even the location of Texas is a memento, being Kavanagh's place of birth. It's nostalgia for the present, and it shows how patience can be a catalyst for curiosity and introspection.
That private, subconscious sense of nostalgia is a constant in his creative process. He looks back on making his song Miracle, a rework of noughties club classic Toca's Miracle, with a sparkle in his eye: "I had an organ setting open on my piano and told my roommate Martin to just play something. The melody that he played started reminding me of I Need A Miracle, and I just started bursting my hole laughing. I just remember it coming out of lads' phones when I was in school, or out the back of boy racers' cars. I was like 'I swear to God, I'm actually just gonna put that in', and that song is mostly just freestyle from there. If a song can make me laugh to myself, I'm delighted with that."
Of course, the experience of listening to Kavanagh's music is not quite as shape-free as he makes it sound. His cathartic vocal is the standout feature, alternating between a soothing depth and fascinating autotune tweaks (as in Miracle and feel me?) that usually take prominence over lyrical or instrumental quirks.
Still, coming from a creative environment where ideas naturally come and go, it's clear that there's a great respect for the spontaneous. The concept of freestyling is mentioned several times throughout our conversation. Though Kavanagh admits to not knowing Slowthai as closely as labelmates Kojaque and Luka Palm do (they recently supported him on tour), he expresses a lasting impression from encounters with the Northampton rapper: "There can be any music playing, and fully formed songs will just come off the top of his head. He'll freestyle stuff that's fucking genius and you know it could just become a song. That shit's mad inspiring."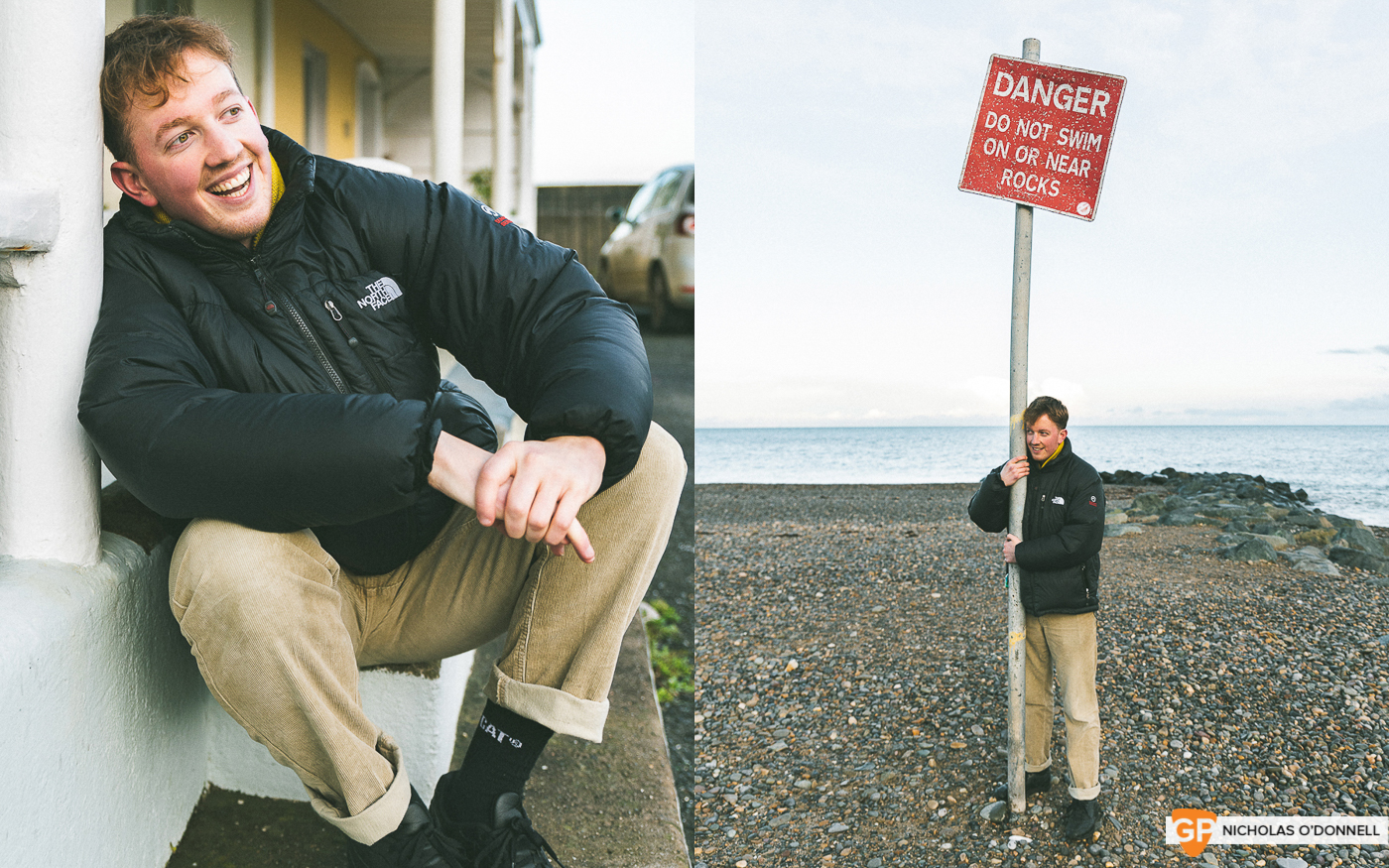 Interest in the notion of building up talent to a point where it comes so naturally is telling. There seems to be a continuum between the singer's absorptive, easygoing nature and his own development, as though the art of practice were a form of meditation that could one day push him past his own mental limits.
He alludes to escaping the ego when explaining a set of absurdist, character-based lyrics ("He's a gangster so I smack him, then I took the Jeep/Took his liquor, we drove out of town and found a beach") in Coca Cola Sky: "Most songs I write are about something personal that happened, but that was just dream shit – a story outside of myself. I'm interested in doing that more, because there's only a certain well of shit you've experienced and there's an eternity of shit that has happened to other people."
The desire to set himself free from his own story so strong, Kean Kavanagh is perhaps the embodiment of the post-genre label you might ascribe to Soft Boy Records. His music is also indicative of future departures the singer-songwriter genre may take in order to diversify itself. That he readily produces pristine hip-hop beats for Kojaque and Luka Palm (see Date Night, Airbnb) despite assuring me we'll never hear him rap on a trap beat, suggests a valuing of free experimentation over a distinct authorial identity and the dogma of having a "sound".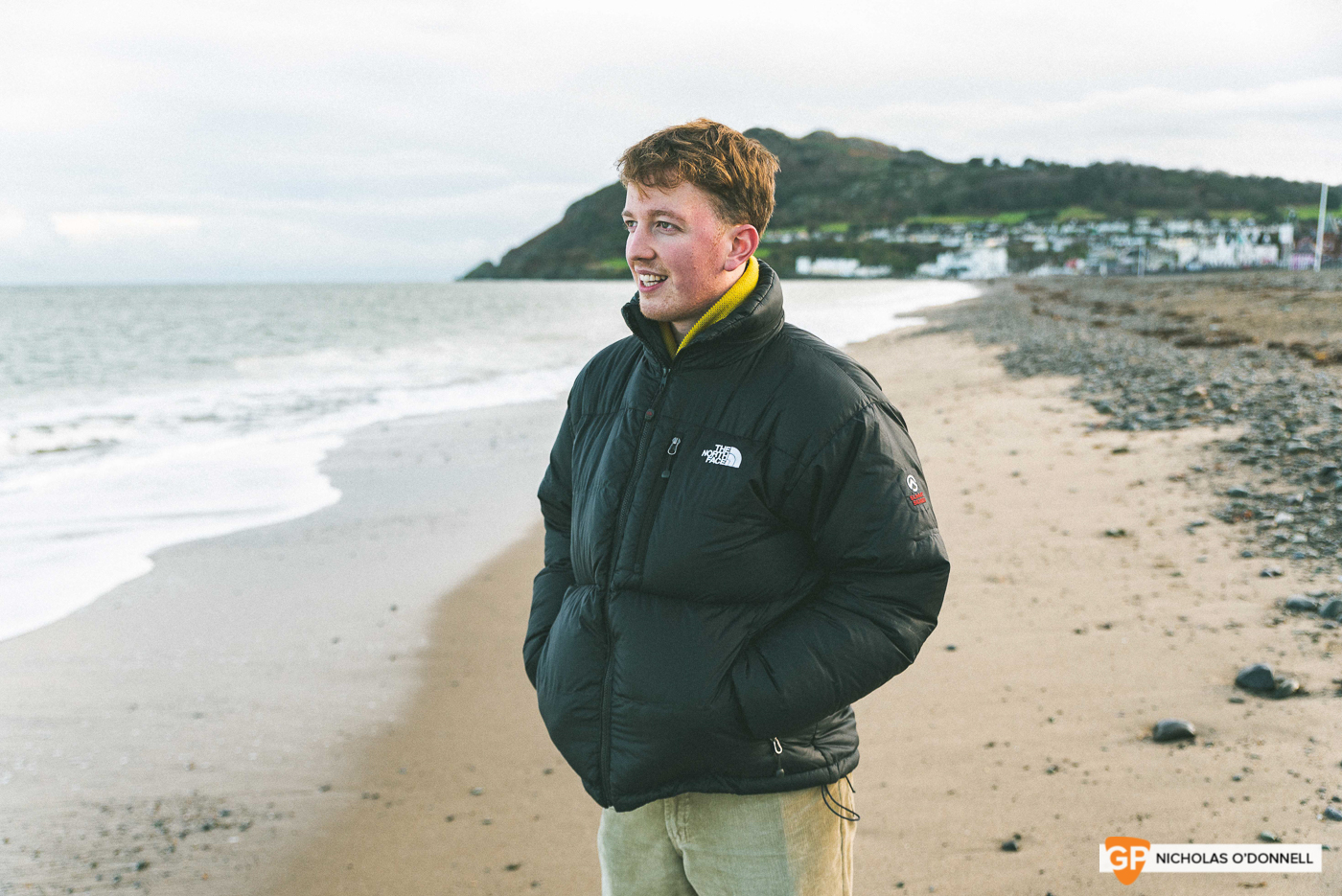 It's also clear that he's not used to talking about his music outside of the collective context. The common dissolution of selfhood within Soft Boy seems to be a label-wide coping mechanism with the public's demand for a worship-worthy artist. "Promoting music can be so cringy and self-obsessed," he explains. "We're all doing a selfish thing, and you can paint it whatever way you want, but when you make music, it's all 'me, me, me'. So then it can be a bit embarrassing trying to promote yourself too. I think the whole collective thing, when we're promoting it, it's a bit of a piss-take, a bit of a laugh. There's a kind of safety in that, in knowing you're not taking yourself too seriously."
True to his word, instead of serious press videos, his and Kojaque's Instagrams are covered in incredible tour clips, including a red wine giveaway. If there is an image to Kavanagh, it's one of an everyman, blurring the lines even between the artist and listener. Even as he tells me his back story of how he scraped through college while spending the four years listening to music ("I had nine hours of lectures a week, and I went to about three of them"), you get the sense that it could all be so relatable. Were it not for most of us being born without caramel-soft voices or a knack for composition, you could almost kid yourself into imagining being in his shoes.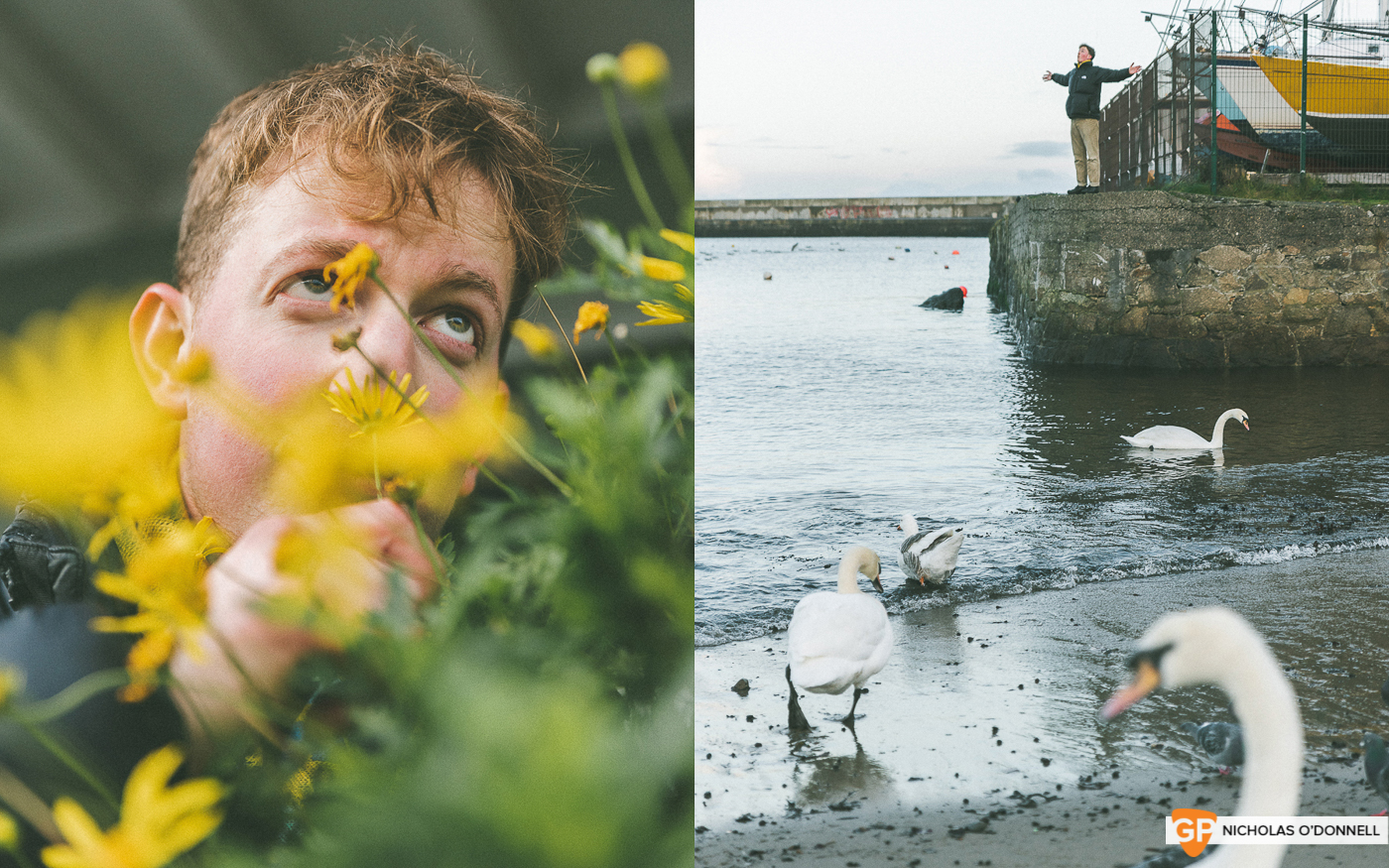 Developing an eclectic sound and a multifarious identity are time-consuming endeavours though, and this has forced some frustration from beneath Kavanagh's nonchalance. With self-doubt stifling the singer, a recent collaboration with Irish heavyweights Fehdah and David Kitt seems to have been a turning point. "That just gave me a bit of self-confidence with writing," he reflects pensively. "I'm really critical of how I sing; I wouldn't rate myself as a singer whatsoever. I've wasted so much time just not recording. I've always done loads of beats and instrumentals, but I've always put off recording vocals.
"I've been all by myself, done one take, listened back, and been unable to get over the way it sounds. Being in a room with other people and just doing it, just getting the fuck over myself and trying a second and a third time, that made me more confident in myself, less critical. Just fucking try."
Having spent a lot of time influencing and being influenced by others, Kean Kavanagh now appears readier than ever to take his collated experiences and create something unique. As he hints at a possible debut project, he recalls the ultimate incentive behind the music, and sounds entirely aware and self-assured: "It's kind of just selfish shit. I like the way it sounds, and I like making it. It's really quite mentally challenging to me, so that's why I keep doing it. The music I like gives me some kind of joy, something that will move me, so when I do finally write something I like, it's so rewarding. It would be fantastic if someone gets moved by what I do because that's how I want to feel when I listen to music."