Every year the GoldenPlec community of writers and photographers (50+) come together to vote on their ones to watch for the upcoming year. After pulling the votes together, we selected our 'Plec Picks' for 2019. We have classical artists alongside rap, jazz, pop, electronic, punk and anything in between. Our list strives to encompass a broad spectrum of Irish music in order to highlight the thriving and evolving music scene that exists in Ireland.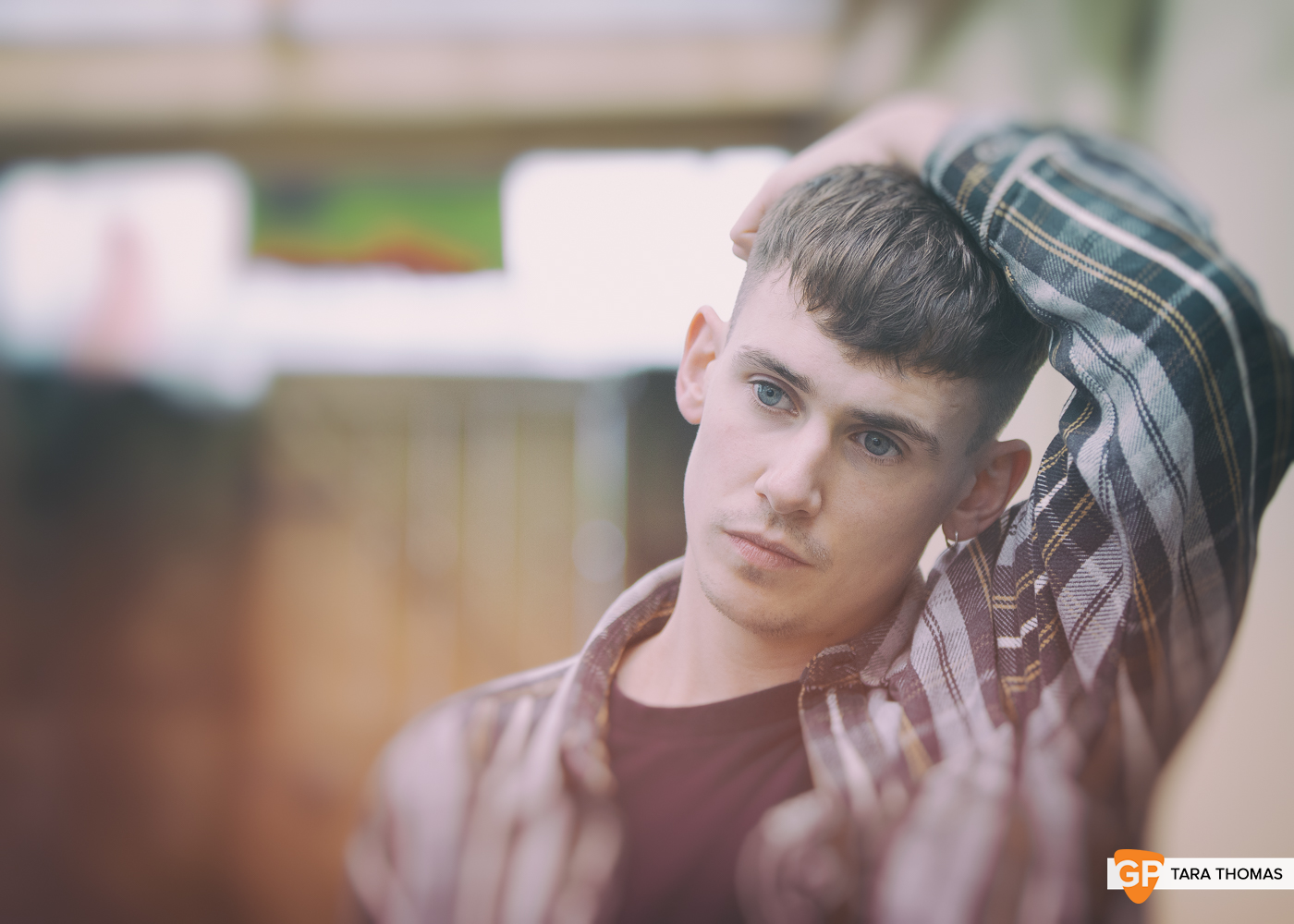 Kojaque's raps bristle with humanity. His astute, granular writing style gives the impression of someone who, despite the fucked up implications of modern existence, is drinking the world in like it was his first day alive.
Since the video for Midnight Flowers dropped and went viral in 2015 — in which Kojaque, known to his parents as Kevin Smith, submerged himself underwater to rap the song as part of a tantalisingly original performance piece — it has been a patient, deliberative process for him in reaching where he is today. Virality is, by its very nature, fleeting, and he has spoken of this video as being a double-edged sword for his career. People stood and stared, but they didn't necessarily listen.
Fast forward to 2019, and the 23-year-old rapper and visual artist is back home in Dublin recording new music off the back of an unprecedented sold-out tour across the UK and Ireland. Soft Boy Records, his label and team — comprised of singer-songwriter Kean Kavanagh and rapper Luka Palm among others — have become a mainstay in Dublin's — and Ireland's — bustling, sprawling music scene.
Excitingly, he will play the Austin, Texas SXSW festival next year, a holy grail of rap which has acted as a springboard for a lot of popular hip-hop acts in the US. He is expected, at a bare minimum, to receive a Choice Music Prize nomination for his 2018 Deli Daydreams project, easily one of the best Irish releases of last year. [see our review here]
Smith, a self-professed late arrival to hip-hop, began writing around the age of 16. As was the case for most, indie lost some of its charms. Instead of guitar rock, Smith became obsessed with off-kilter rap stylists — of old and of new — like MF Doom and Earl Sweatshirt. The Odd Future wave enraptured him as a teenager. The Streets' Mike Skinner's corporal brand of emoting was also a noteworthy formative influence, he recalls.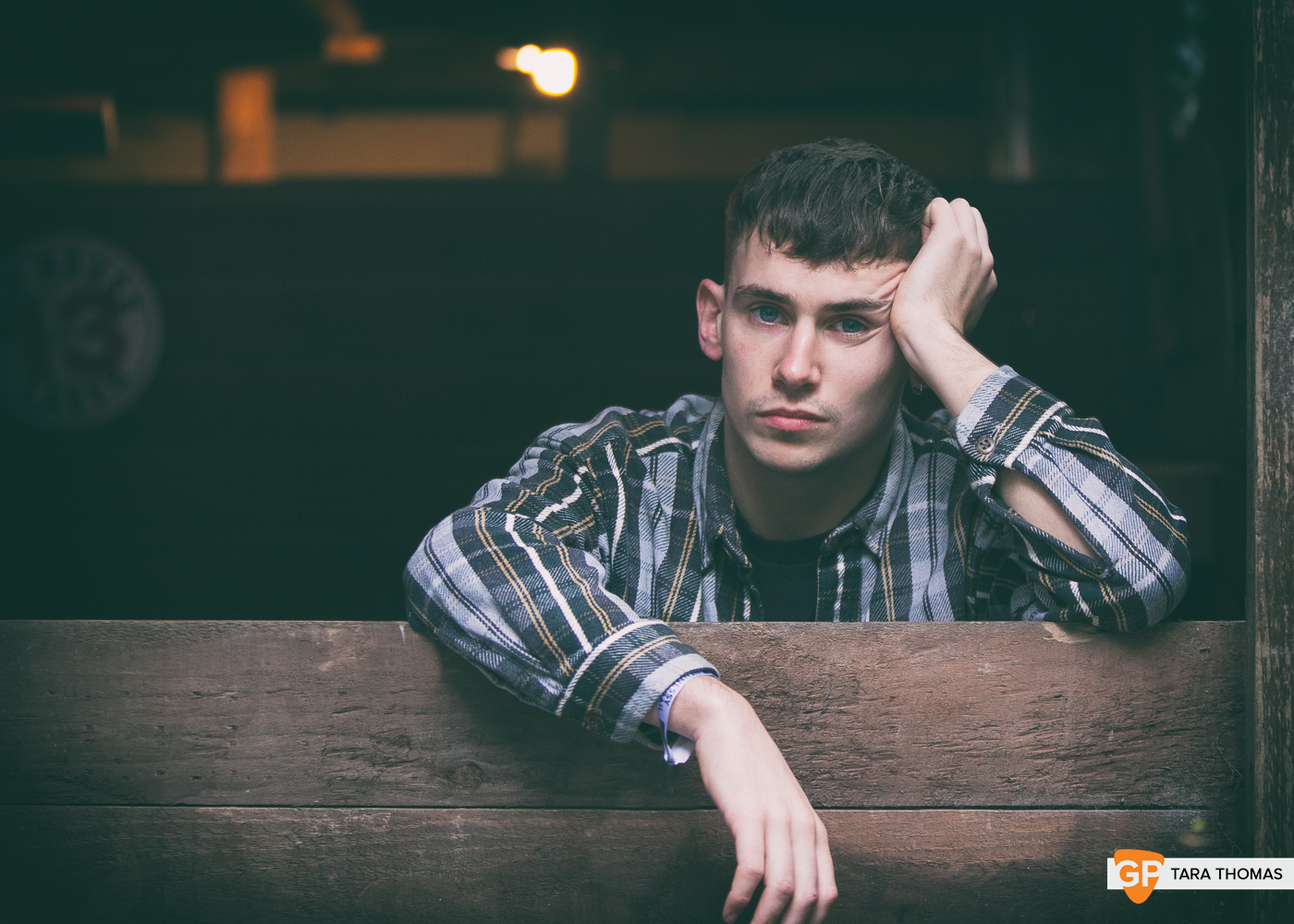 In 2015, he began releasing a stream of self-produced jazz rap instrumentals on Soundcloud. The response from these initial uploads, he says, got him "hooked" on making music. Initially, he was somewhat embarrassed about rapping in his native Dublin drawl.
Today, thankfully, the naked north Dublin accent with which he raps is a centrepiece, stamping a sense of authenticity on his verses. After shedding these anxieties, he eventually started to drop more and more lyrical material.
Early on in his life, growing up in Cabra, Smith possessed a gift for drawing. He never imagined bracing college life — "sticking a course in business for four years," as he blithely puts it — so he went on to study fine arts in Dublin Institute of Technology. "I probably would have studied music but I couldn't play well enough to get in," he drily offers.
Last year, he was the recipient of the RHA Student Graduate Award. His graduate piece, 'Love In Technicolour', a 17-minute-long film which was also shown at the RDS Visual Arts Award show, drew widespread acclaim for its unvarnished, gutsy portrayal of city life.
The short film was typical of Kojaque's smart, unblinkered philosophy: the deconstruction of ideas, reassembling them as beguiling internet-rap compositions (or film), and tying it all together into one, convincing narrative. He maintains that he is unsure what form his art may look or sound going forward. With such a wide array of talents, there should, it seems, be no restrictions. Music, presumably, has become all-encompassing in his multi-hyphenated life but he rules out nothing.
"I don't like to categorise myself too much, categories and genres limit your artistic output, I intend to make music and art, I don't know what form that will take just yet."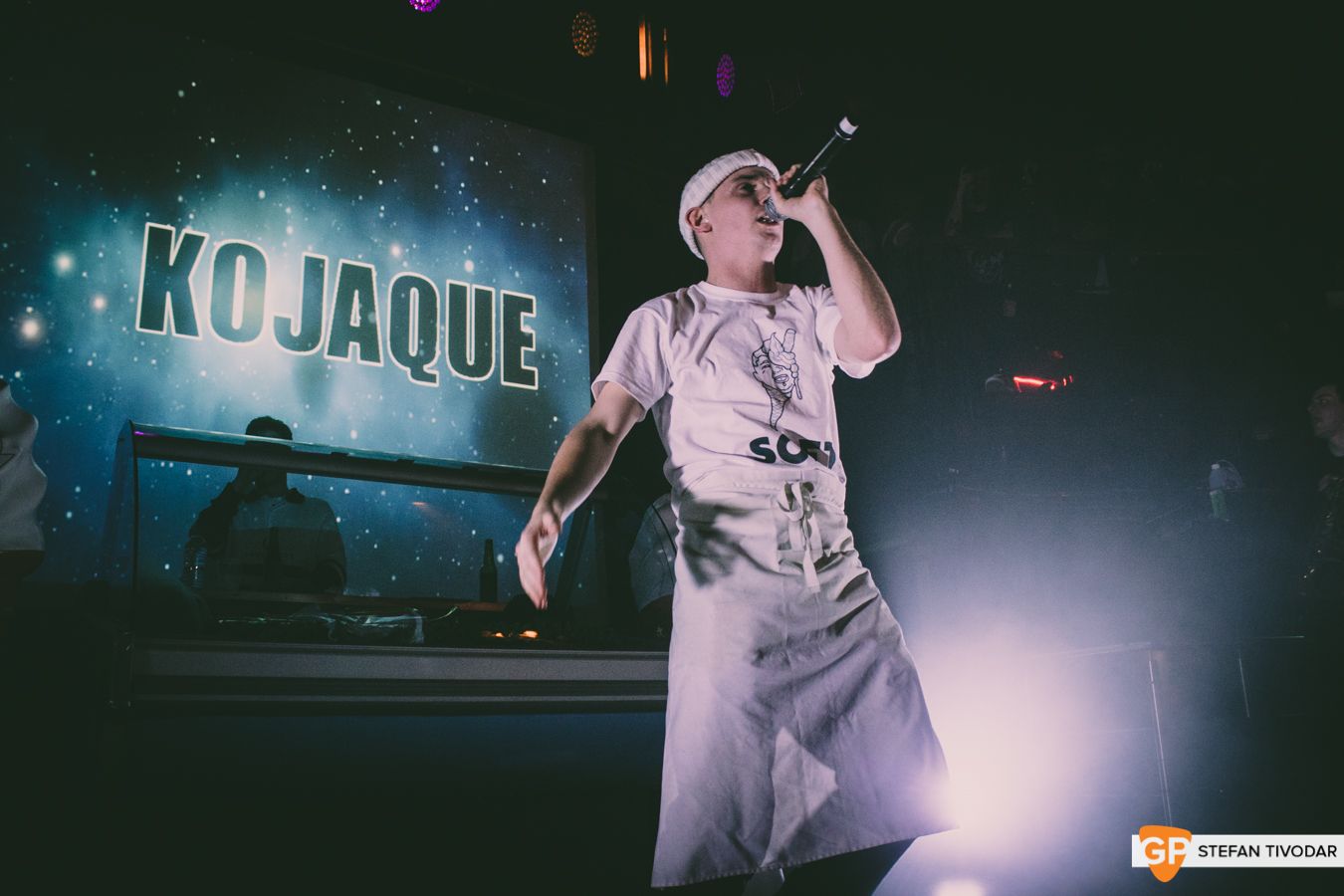 As a trained visual artist, it makes sense that what greets the eye is as pertinent to Smith as what embraces the ear. Full of naturalist detail and non-sequiturs, only someone embedded in Irish culture can truly begin to conjure up in the mind's eye, his raps only become fully realised when there's a visual slant.
"Visualisation is integral for me, I love the process of the written word becoming something visual and even tangible," he says. "The design, colour scheme, feel of the record was really important to me.
"I really enjoyed the process of planning and delivering the physical record, even the difficult intricate details like the spine, the inlays, or the deli sticker we used for the front of the records.
Smith struggles to concede if his work as a visual artist informs his music more than the opposite — a meta nightmare that he would prefer is left to psychoanalysts. Regardless, every nuance in his music, every sound effect and ad-lib, reads as directorial. Through various decades, many have tried their hand at convoluted concepts and kitsch conceits. Not too many have tackled a cinematic concept with a kind, humanist eye as warmly as Kevin Smith, though, especially in Ireland.
Jarringly sober, impossibly close to home, and brimming with life, the detailing of the trials and tribulations of a weary-eyed deli worker across a week on 'Deli Daydreams' struck a chord. It wasn't, however, something predetermined or moulded from the outset. "[The deli concept] just kind of came out through the writing process and it felt apt for the character I was trying to portray," Smith remarks.
Not unusual for a rapper of Kojaque's style — jazzy, sample-heavy soundscapes, perfect for contemplative raps — he casts an eye to societal ills. The production, brushed with lucid and bright flourishes, characterful and creative, is mostly self-produced or sourced from beatmakers like Cork's jar jar jr.
Lyrically, Kojaque is a natural product of the Blindboy Boatclub generation: possessing progressive views that skew in their delivery toward the absurd. As quickly, he can veer towards righteous anger. He castigated Ireland, a year before the abortion referendum results, for forcing women to the back streets when facing crisis pregnancies.
A common thread throughout his music thus far is the fragility of modern masculinity (the label is called Soft Boy, after all). Escaping the trappings of ego, Smith says, has led him to imbue his character with discomfort over how men chose to pent up — and dangerously release — inner turmoil. He intends to use such conceits to escape his own identity, his own version of himself. "I just try and write what feels true to me, or to the song."
Irish mentalities — self-deprecating, inwardly proud, sceptical of self-aggrandisement — typically don't square too well with rap braggadocio. Smith finds it refreshing seeing younger artists testing this preconceived notions of Irishness, rappers and producers who, he says, are "more vocal and more proud to express who they are unapologetically".
In a sense, the atmosphere for creating music outside of folk and rock has become more liberal, Smith argues. Social change is one aspect, immigration another, but the democratisation of art through the internet is something he feels played a big part in Ireland importing new sounds and developing freer attitudes.
Where Kojaque ends and Kevin Smith begins is unclear. Ostensibly there is much self-reflection to be gauged from his raps, but the amorphous Kojaque persona, Smith says, still remains a character he assumes. After all, fictionalised, or half-fictionalised, versions of self can be easier to pick apart than the physical and spiritual reality.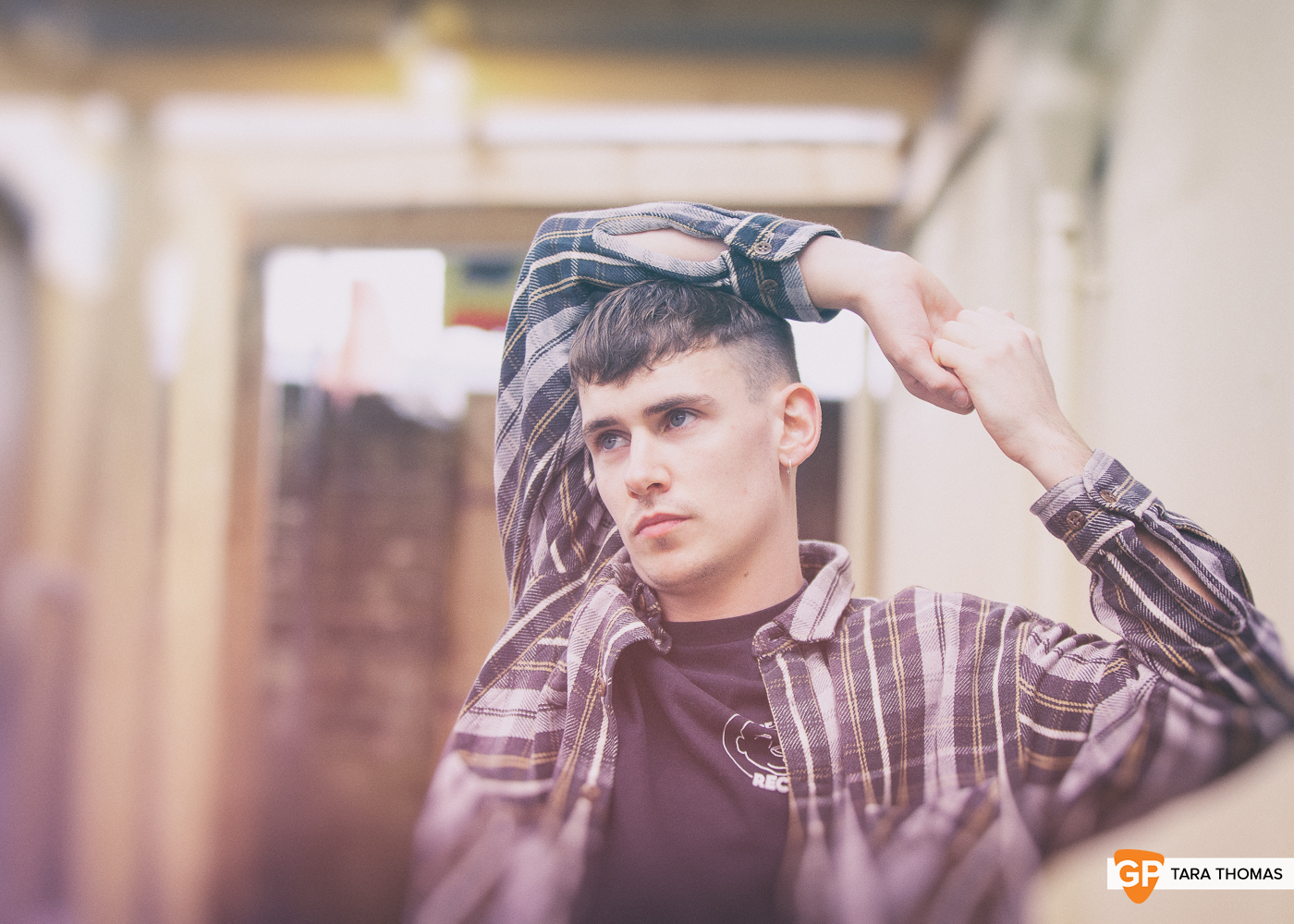 In a sea of dystopian underground hip-hop, Kojaque, embodies the characteristics of a reluctant optimist. Broaching darkness — like much of his work to date — is inherently an optimistic act. What, then, instils this flicker of hope in Kevin Smith, during such turbulent times, going into 2019?
"A lot of the times it's to do with confronting issues I have with myself, or problems that I don't yet feel comfortable discussing, things I haven't dealt with yet. Music acts as a medium for that discussion."
When asked about the potential direction of new work, Kojaque demurs; he'd rather take the next project in his stride rather than set himself limitations.
Impacting on an American audience and winning the Choice Music Prize are surely two near-future goals of Smith's. As always, though, the primary aim — something he repeatedly emphasises — is to continue developing the label. Everything is collaborative, and nobody is left behind, in a movement that strives to equip itself for the long game.
"For Soft Boy, we're continuing to make moves towards legitimizing ourselves as a label but it'll always be about the music, so I'm excited for people to see what and who we have to come next."