The gender gap in music is often bemoaned - and rightly so - but 2015 has been a very good year for Irish females in music. So, here's to the women who rocked 2015.
HamsandwicH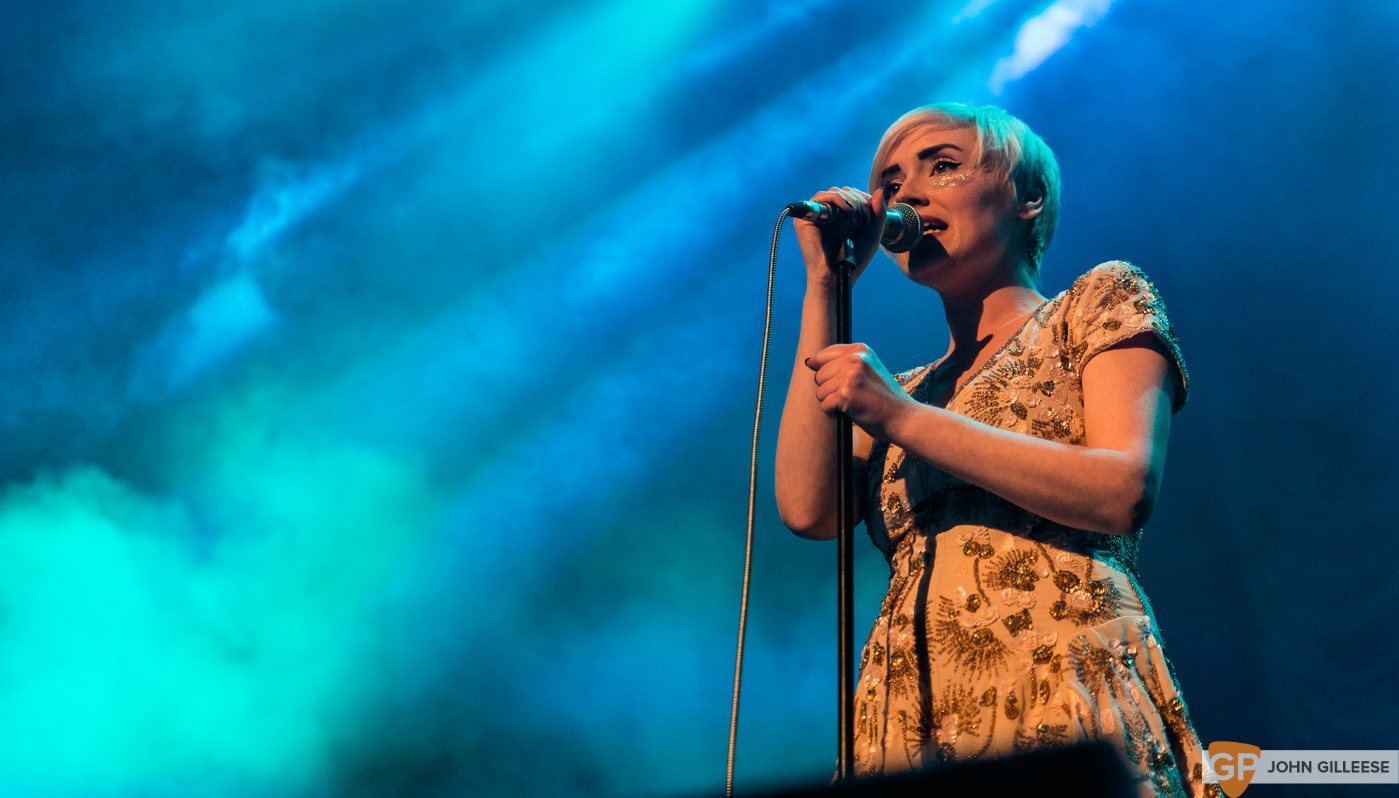 Fronted by Niamh Farrell, HamsandwicH scored their first number one album in 2015 with 'Stories From The Surface' an amazing achievement for an unsigned band. They followed up the success of the album with a televised main stage performance at Electric Picnic and a sold out tour of Ireland, including stops at The Olympia Theatre and a breath-taking performance at Christchurch Cathedral.
Wyvern Lingo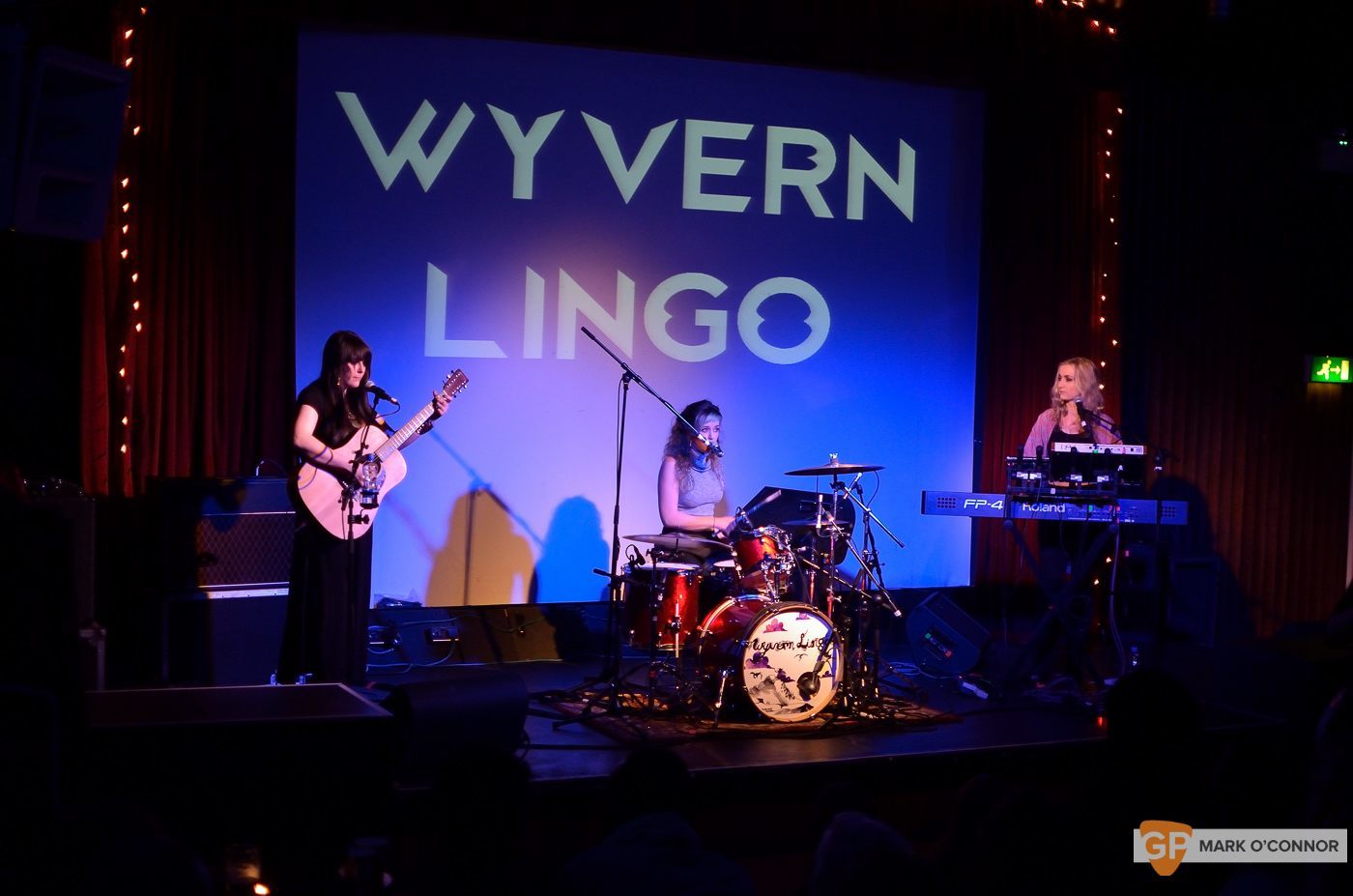 Ireland's premier vocal harmony group Wyvern Lingo toured the world in support of Hozier, signed to Rubyworks Records, and released single Subside in 2015. The trio also made memorable appearances at Electric Picnic and Other Voices, and have thus far amassed over 1.7 million streams on Spotify.
Bitch Falcon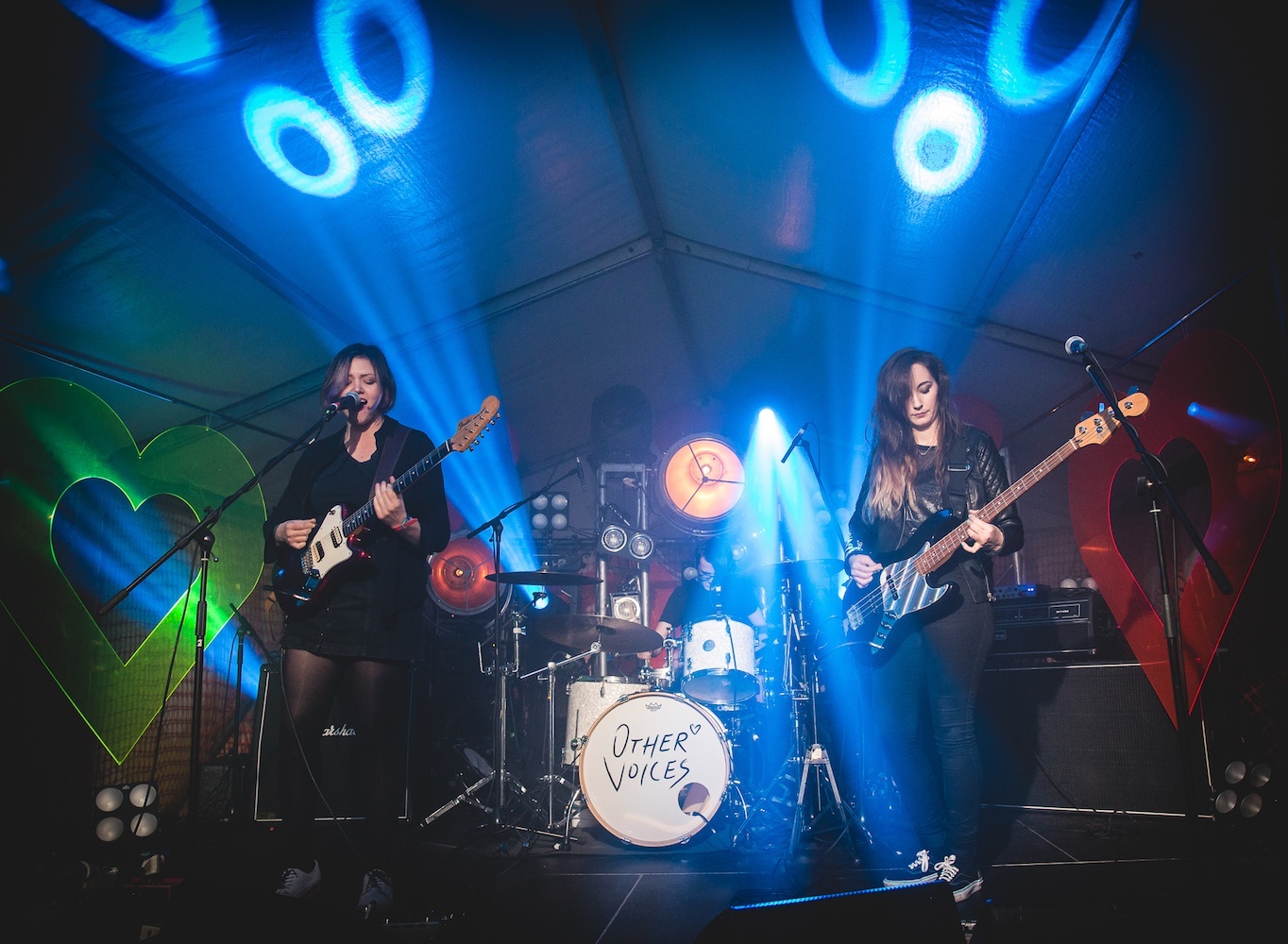 The heavy metal trio had a breakthrough year gracing the cover of several magazines, headlining Knockanstockan, appearing at Other Voices and establishing a reputation as one of Ireland's loudest and best live acts thanks to their big riffs and even bigger solos. Bitch Falcon are the real deal, and without a doubt the most exciting band in their genre to emerge from Ireland for many, many years.
Saint Sister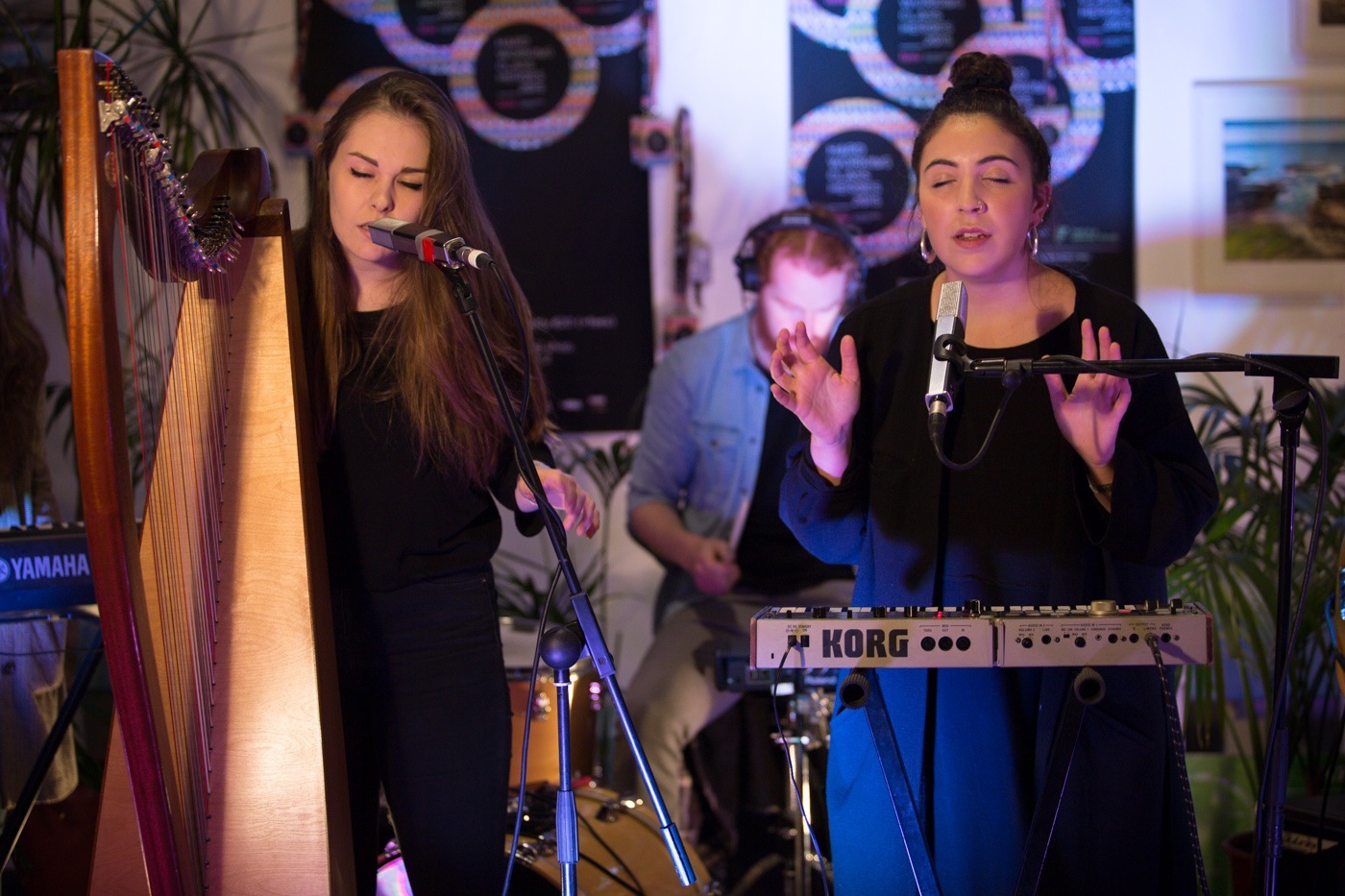 Gemma Doherty and Morgan MacIntyre aka Saint Sister released one of the most compelling debut EPs of 2015 in the form of 'Madrid', built around the unusual combination of harp, ephemeral vocals, loops and beats. The ladies toured in support of Wyvern Lingo and O Emperor in 2015 and also supported Arcade Fire's Will Butler in Whelan's.
SOAK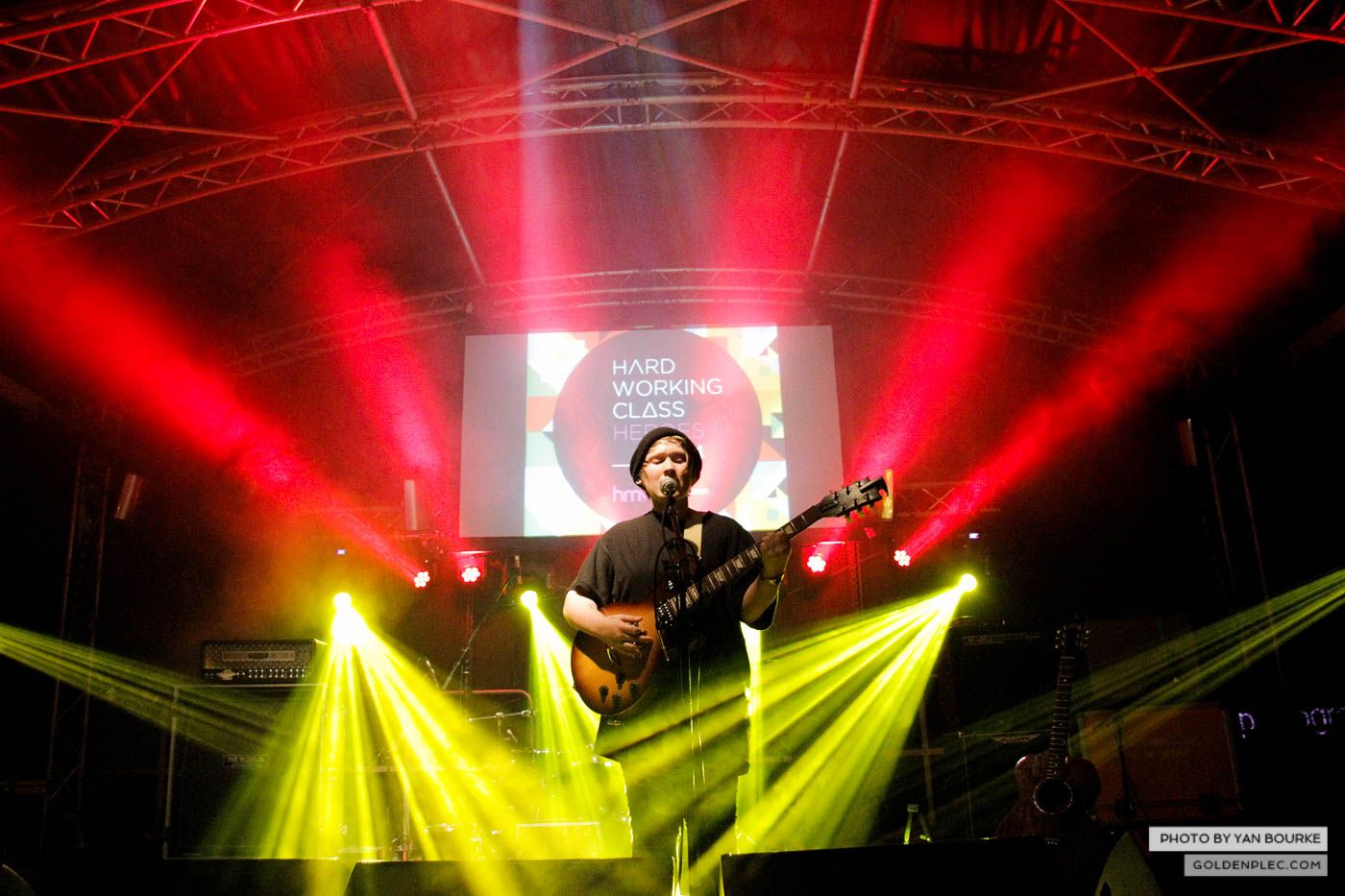 It seems like SOAK has been around forever, but Bridie Monds-Watson only released her debut album 'Before We Forget How To Dream' in 2015, having become the first signee to CHVRCHES' Goodbye Records. SOAK embarked on a mammoth European tour, including dates at Glastonbury, Iceland Airwaves and Electric Picnic, before finishing the year off in style by winning the Northern Irish Music Prize.
Loah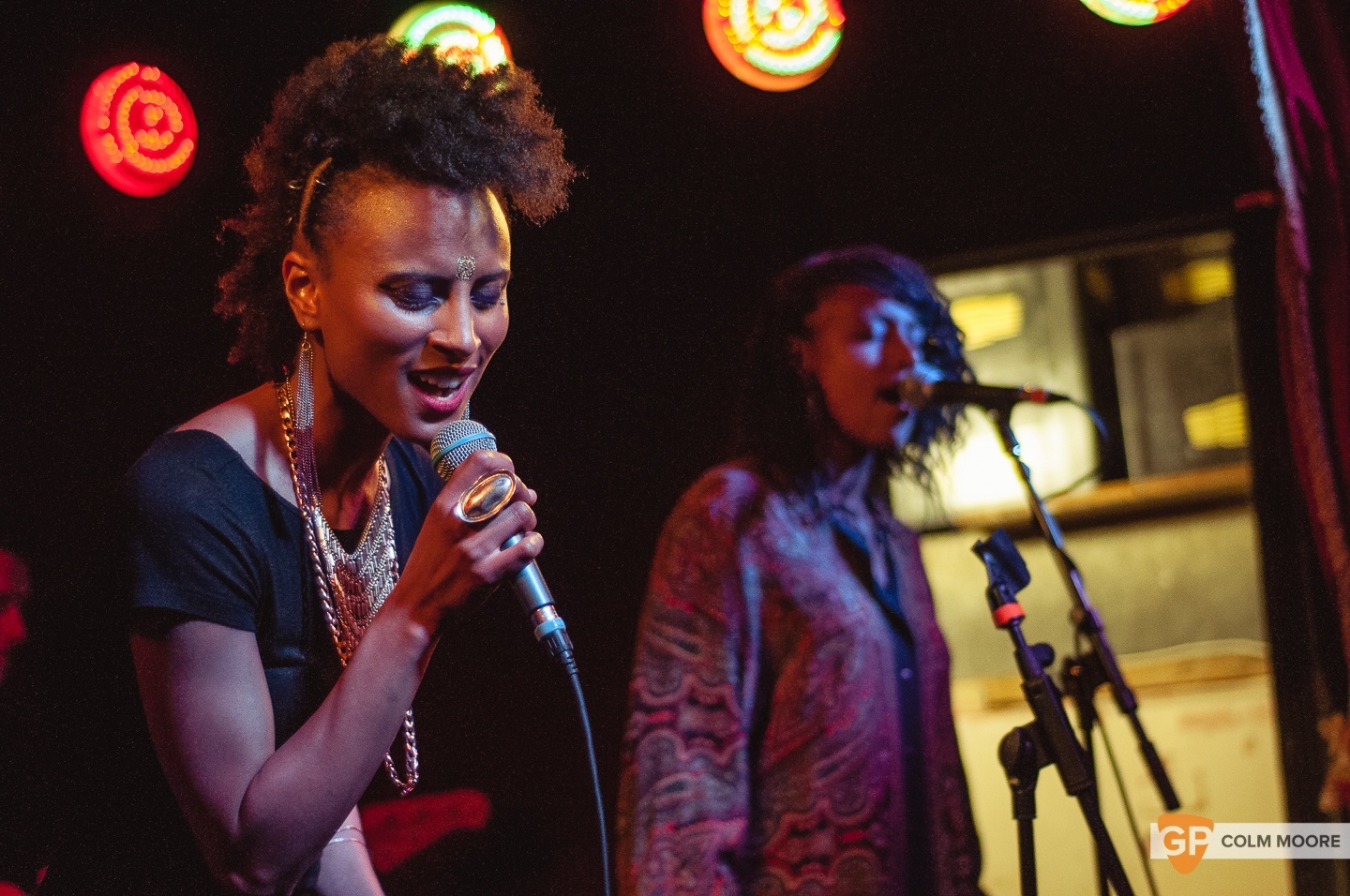 Though you may not know her name, Loah co-wrote Hozier's international hit single Someone New, which has over 74 million streams on Spotify to date. Not a bad credit for someone yet to release their debut EP. But Loah is so much more than a contributor - she is a captivating performer and accomplished song-writer who is spearheading the new soul revolution in Ireland, with stunning performances at Songs From A Safe Harbour, Knockanstockan and Africa Day in 2015. She even found time to supply guest vocals to Bitch Falcon.
Pleasure Beach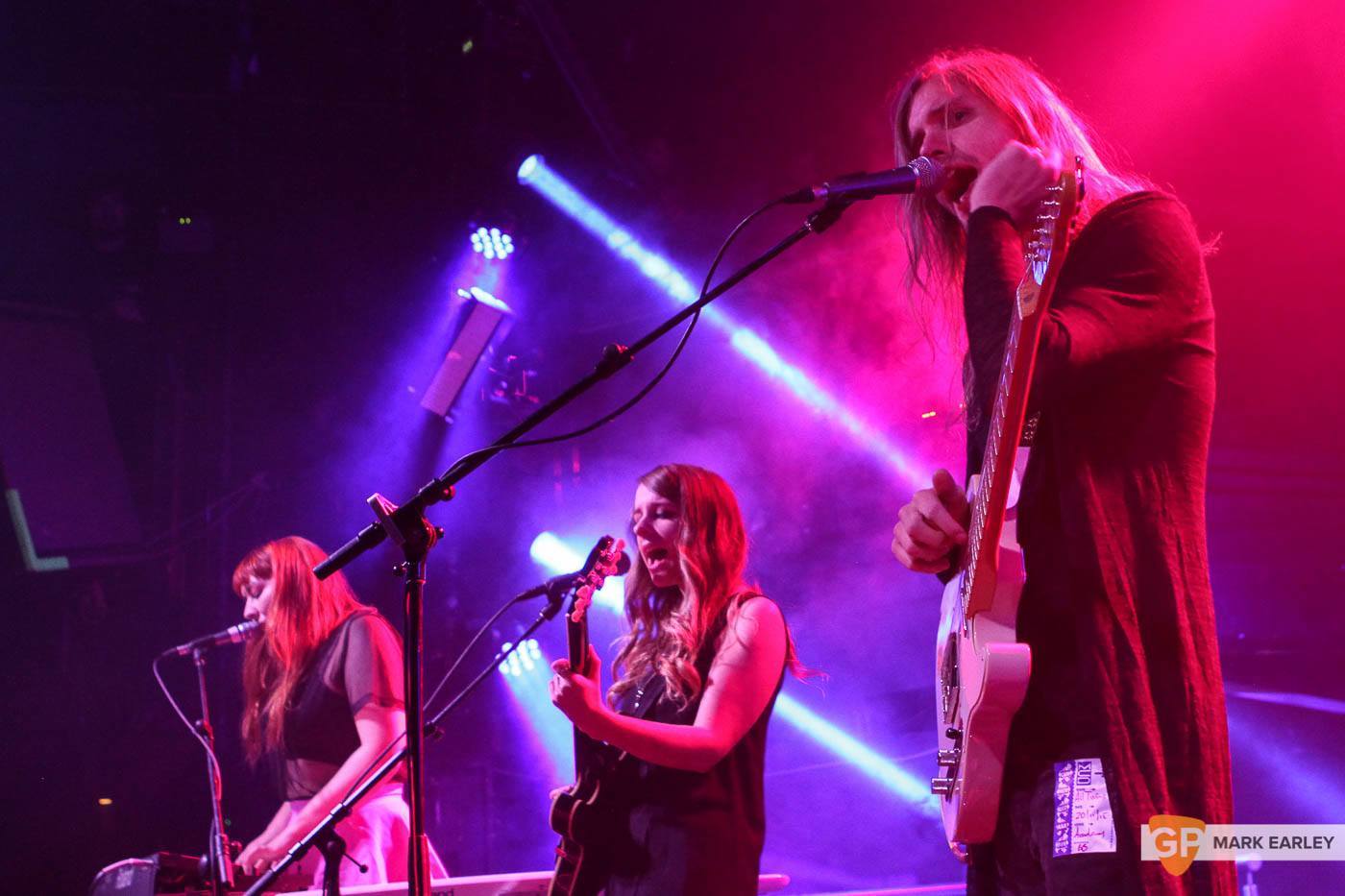 The Belfast five-piece have shot to prominence in 2015 thanks to their debut EP 'Dreamer To The Dream' and hit single Go. They've opened for All Tvvins, Jape and The Vaccines, all within a year of forming.
Sinead White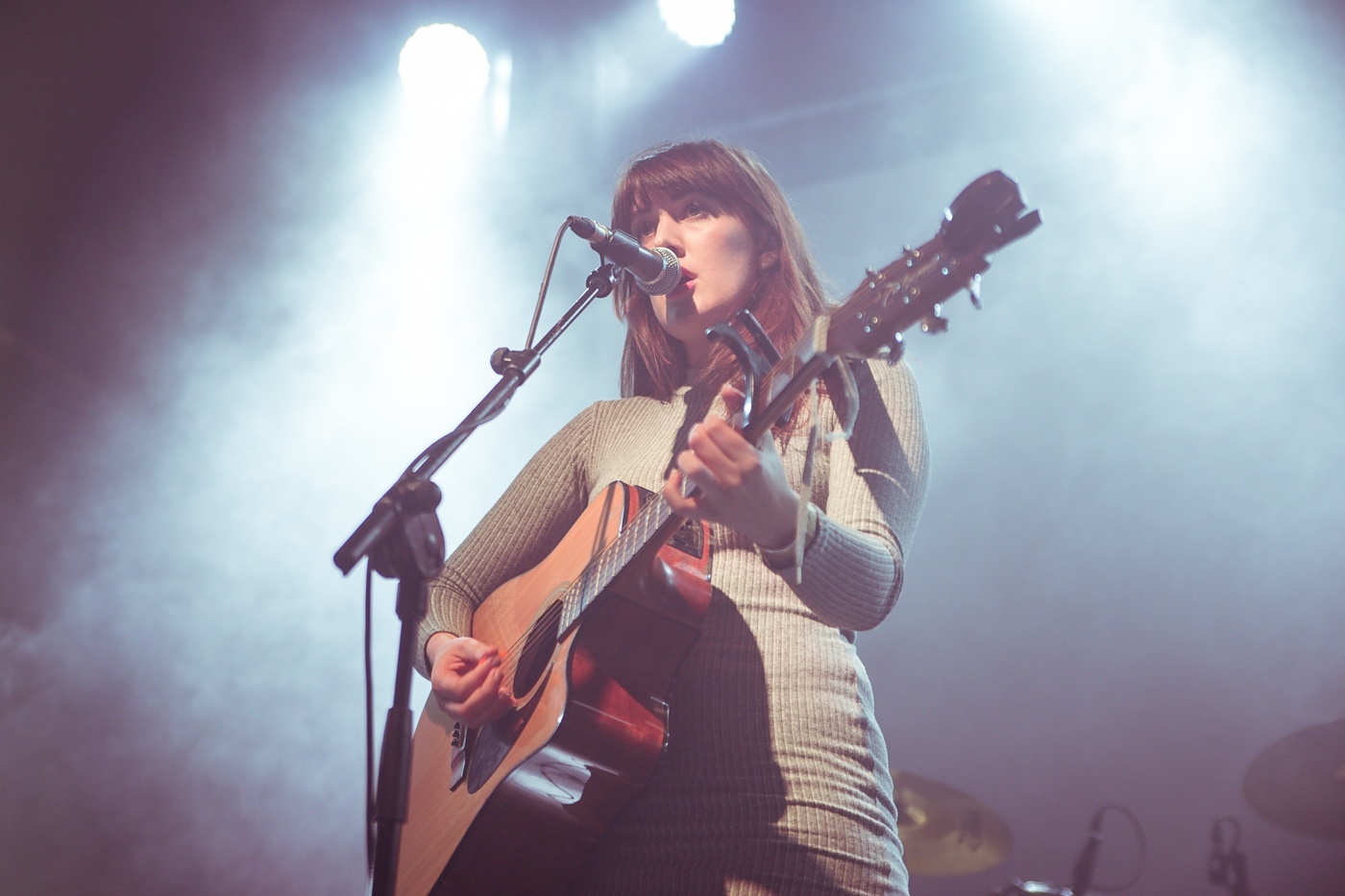 Kildare's Sinead White released her debut album 'Finally'- a smart, witty collection of pop tracks - in 2015. White's music became a fixture on the festival circuit, with performances at Longitude, Electric Picnic and Other Voices. as well as selling out shows in her own right.
Mongoose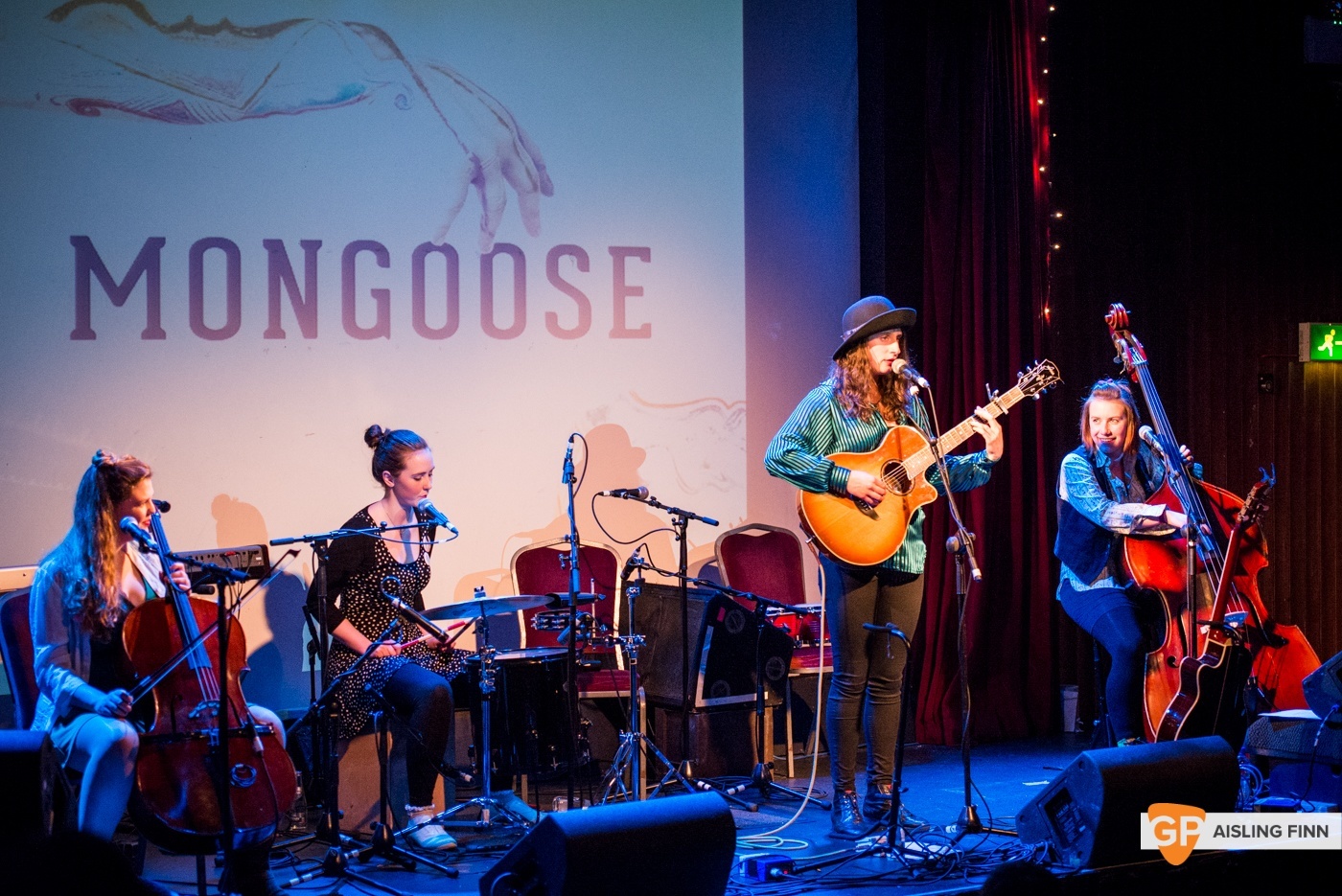 Mongoose is one of the most unusual groups on the go in Ireland. After all, not many people possess the ability to write a song about sellotape - let alone a good one - but that's exactly the kind of off-kilter subject matter that makes Mongoose stand out in Ireland's contemporary music landscape. The quartet's mix of double bass, cello, drums, acoustic guitar and four-part harmonies also help to further estrange them from their folk contemporaries
Naoise Roo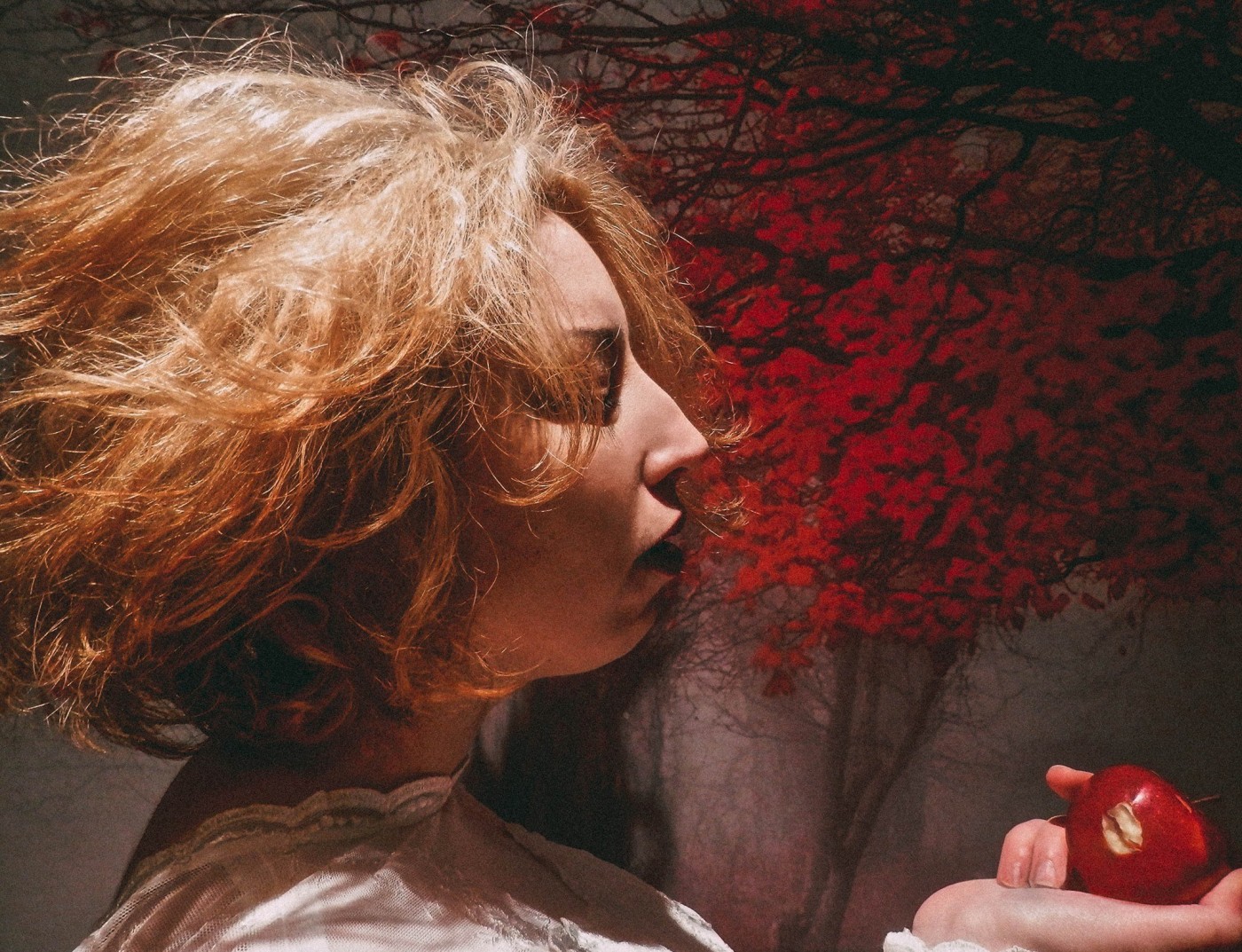 Naoise Roo's debut album 'Lilith' is a dark, carnal affair drawing influences from such quarters as PJ Harvey, Amanda Palmer and Nick Cave. Roo and her band created a striking, rich cascade of enveloping sounds both alluring and unsettling in equal measure. 'Lilith' marks the arrival of a formidable artist and she deserves to be recognised as an exciting and welcome addition to Ireland's musical landscape.
Everything Shook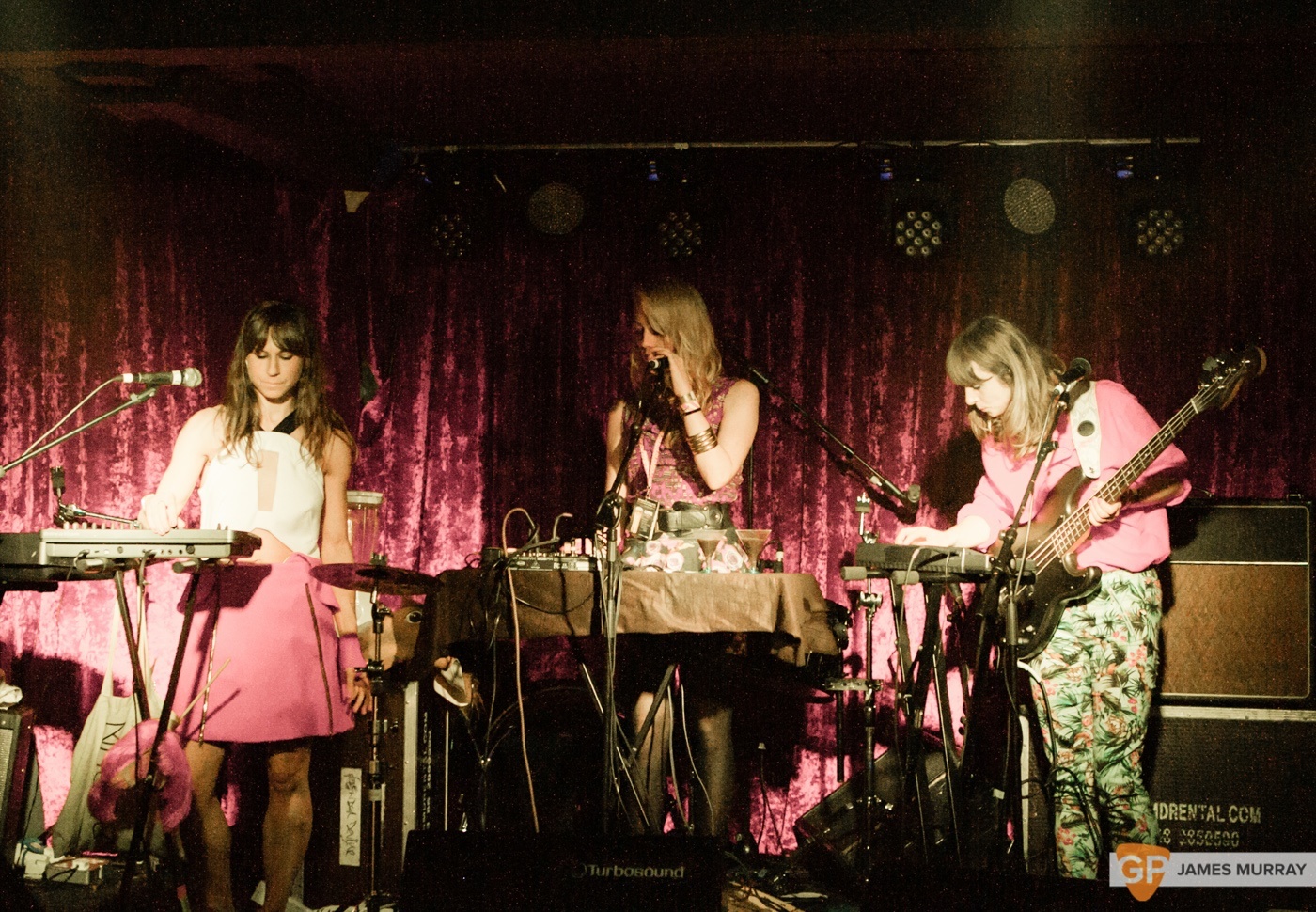 Jessica Kennedy, Áine Stapleton and Robyn Bromfield's Everything Shook delivered a dark, visceral slice of bleak and brooding electro on their debut EP 'Argento Nights', in which they spend the rent money on drink, and offer to bring you home and whip you, speaking of dread in their whole bodies as they walk past your house. These descriptive lyrical observations are delivered in ethereal voices and angry yelps set against equally disquieting soundscapes. Their live show utilises a blender that presumably contains the rent money. Everything Shook, don't give a fuck.