Every year the GoldenPlec community of writers and photographers (50+) come together to vote on their ones to watch for the upcoming year. After pulling the votes together, we selected our 'Plec Picks' for 2020. We have classical artists alongside rap, jazz, pop, electronic, punk and anything in between. Our list strives to encompass a broad spectrum of Irish music in order to highlight the thriving and evolving music scene that exists in Ireland.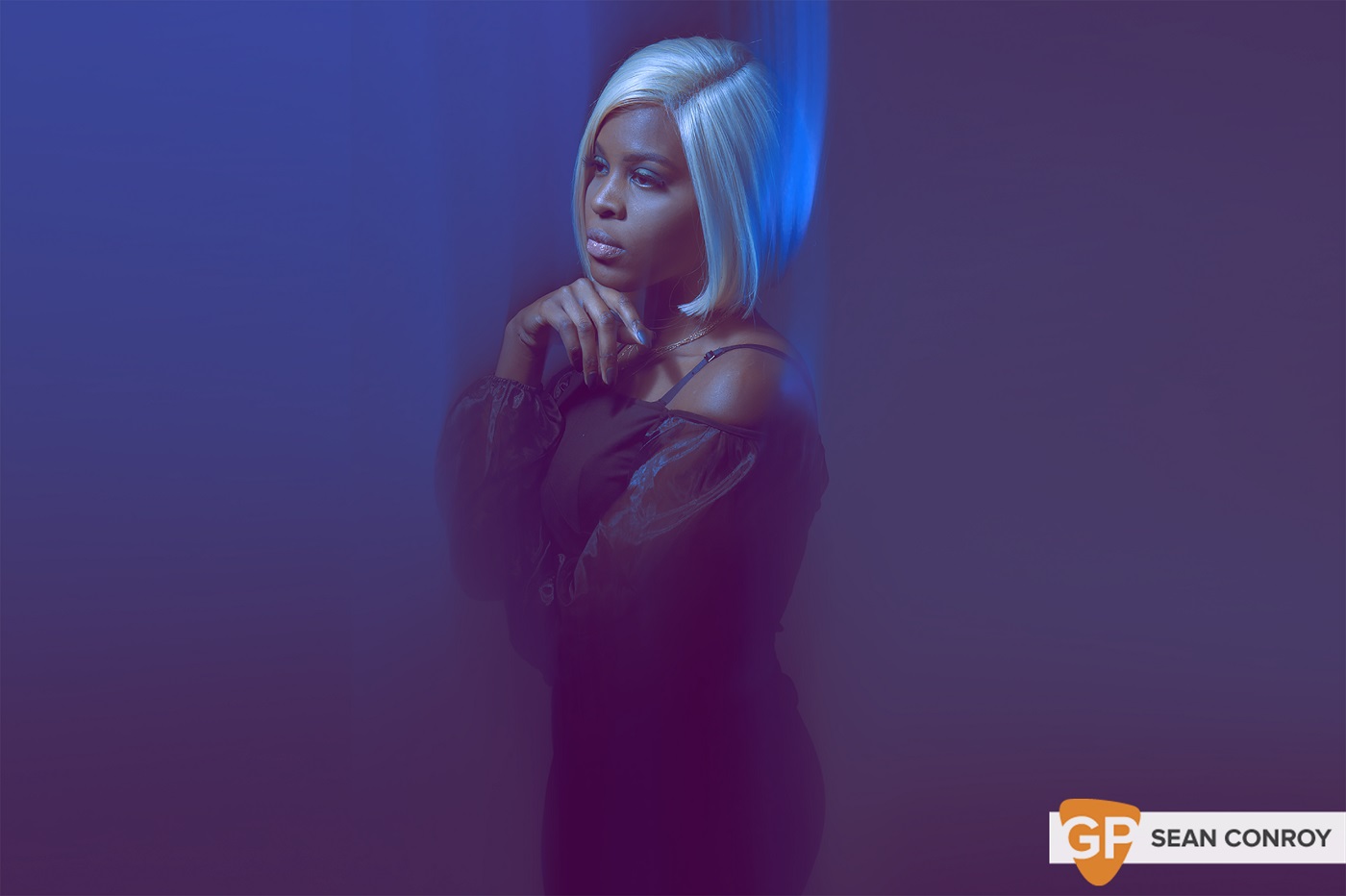 Maimouna Salif aka Celaviedmai is a rapper from Galway and if there's one takeaway from spending an afternoon in her presence, it's that the devil works hard but Celaviedmai works harder.
In the last seven days she's been working non-stop. She's performed at the opening night of Katchi Club (the new hip hop & curry night founded by Tara Stewart & Mango Dassle), followed by a headline show in The Workman's Club - all the while suffering from a tenacious case of bronchitis.
One would be forgiven for assuming that she had sold her soul and upped sticks to the capital but no, she still lives in her home town of Galway with her Ivorian mother.
"I'm really dedicated to my music. I told myself, if I want to make it, it's really up to me. It's not up to anyone else, so I have to make the sacrifices. I'm broke most times but at least I'm getting there."
Over the last year she's released a slew of singles including silky number For Me and the quickfire Confessions, the latter is one minute fifty-six seconds of Celaviedmai spitting bars over a sample of Mozart's Lacrimosa.
2019 also saw Celaviedmai establish herself as something of a collaboration queen, featuring on tracks like Cal x Pepper x Smilez's Gyptian as well as collaborating with both home-grown and UK artists including Tomi Keni, Alicia Raye and Nina Jae.
Heading into 2020 she only wants to develop that further. "I could do any music, I like anything, I like what sounds good, I'm waiting for a rock band to approach me." she laughs. "I'll show you guys any genre, I need my time to be Avril Lavigne!"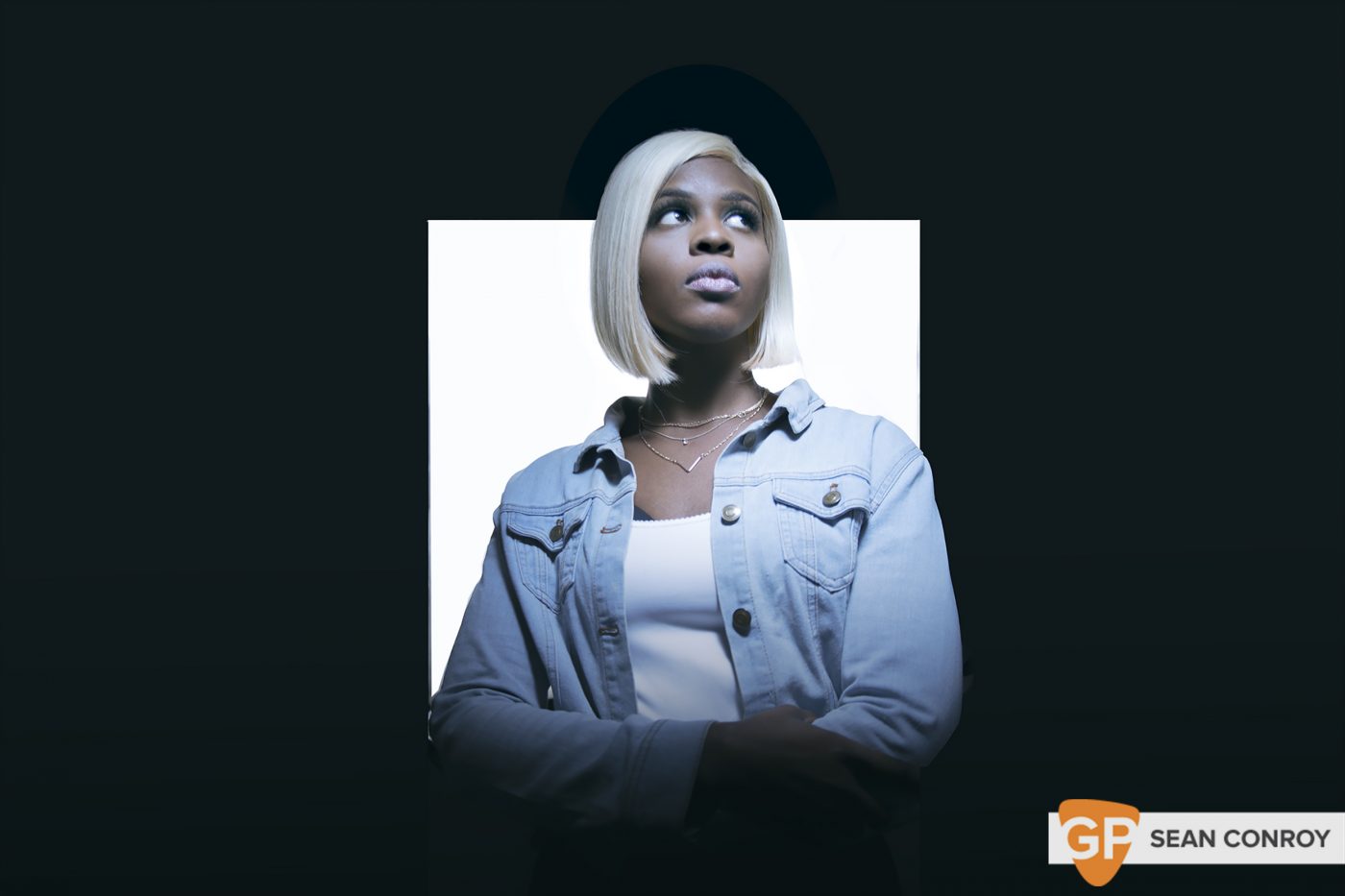 Not one, but two EPs lie just over the horizon in 2020. "I'm excited to release my EP's, 'cause people will finally get me as a person. To be honest, I could have had an album but I'm just playin' right now."
When asked what direction her upcoming EPs will take, she's playfully evasive. "I'm releasing different types of music every single time, I release it depending on how I feel, but my whole objective was to release the same body of sound- one EP is this, one EP is that." 
She then suggests that her R&B era is a timestamp of her grief, having gone through loss in both love and friendship over the past year. "Definitely more rap than R&B - I did this whole singing and R&B thing cause I was sad - I went back to being myself and thought: 'I'm a bad bitch.'"
There's no better thing to start a new year than clarity, and through loss she's come out the other side stronger than ever. "I know it's bad to say, but it's kinda good in a way that when you lose people in your life, you get a sense of clarity. If they're not the right kind of people for you, I think it's very important."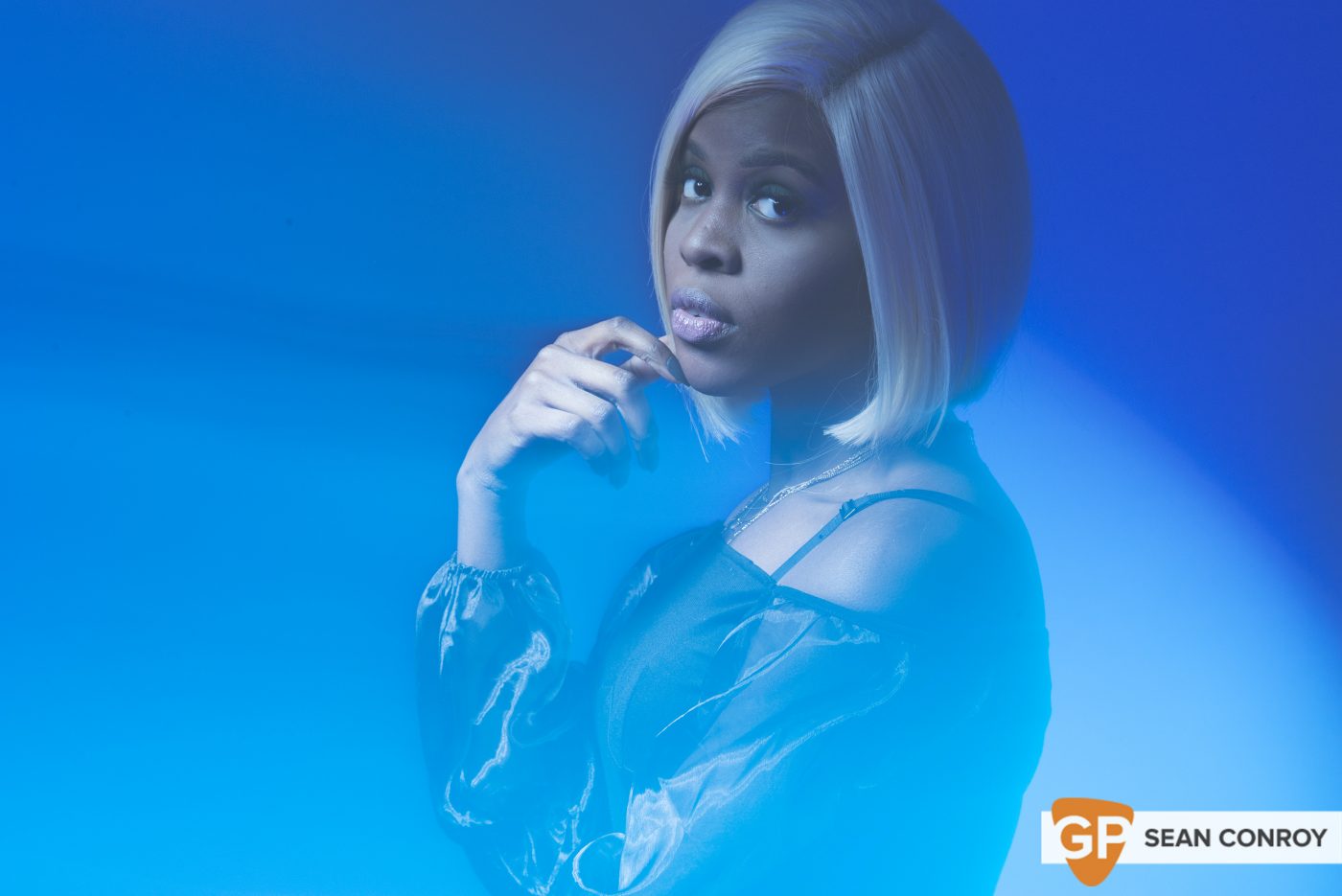 Even with the absence of a full length record, she's already had a number of career highs including performing at Electric Picnic and Longitude and supporting Lil Wayne and Mac Miller, but it's been a long road. Wind back eight years to her initiation into rap music with collective Mic-A-Blaze and it makes sense why she would feel comfortable in a group setting.
During the conversation she often highlights the importance of people coming together - "I have a lot of hope for Ireland... I don't really care when you started, what you're doing, if I bring you in, we can continue to build and build and build until we become a huge ass collective." 
Evidently there's strength in numbers. She's been involved with Gxrlcode since the early days, and is thankful for founder, friend and manager Mona-Lxsa's support. "If it wasn't for Mona I don't think I'd have gotten booked for Electric Picnic, Longitude or nothing. Genuinely I can tell you that."
When it comes to reppin' Irish female MCs, she just wants to do right by women, especially those who are dark-skinned and may not see themselves represented in media.
"I've darker skin than most black women, a lot of women would be a lighter skin complexion - what I would call that is colourism. It's to say that if you were a lighter skin version of black, you have more of an advantage, because you would be more socially accepted in society, so topics like that, people don't really talk about it. It does affect how far you get to an extent.
"I do my best to make sure I'm represented in the right way, as much as my music is explicit, but I'm all about female empowerment and I'm all about equity. I try to make sure that's the narrative that's shown every time people speak about me, that is what I represent."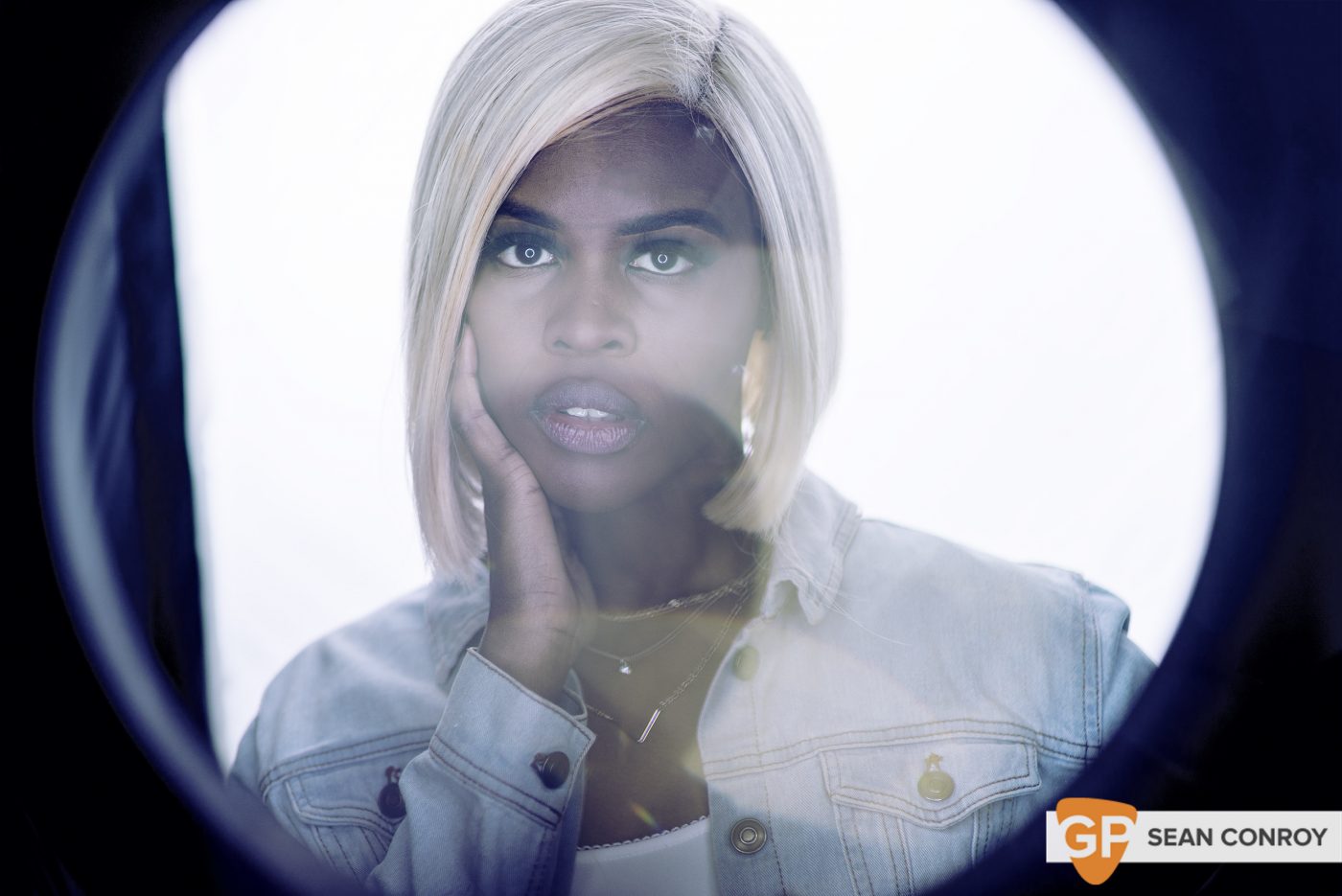 She hopes to be part of the movement that could change the perception of black women, citing the narrative around the likes of Lizzo in particular. "For me personally, she's great, she's talented, but they add a gimmicky thing to her where she's just a loud fat black woman- that's literally the narrative, all black women are loud and fat or whatever. Why does it have to be that way?
"It's like you don't really see black women painted in such a nice light, where they're educated, they're calm, it's always an aggressor, always loud. I've a degree, I graduated in biochemistry. People don't know that! I'm educated. Just because I do music doesn't mean I'm lazy." 
Another point of contention is the segregation between people of colour and white people in Ireland, particularly in the music scene. 
"Even with music, the black artists and the white artists are separated. It's almost like a different culture, especially in hip-hop. If you look at the likes of Versatile," she pauses before interjecting "I don't like them now, you can write that down!" before continuing, "do you see the separation... I know I always talk about Jafaris, no one understands, this guy works so fuckin' hard and it's not fair. 
"You see someone like them sell out the 3Arena, getting features with Coolio and people think that's okay" she says, exasperated, "but then someone who actually works his ass off, and is probably the best rapper in Ireland in general, doesn't matter if it's black, white, and his work rate, not get any sort of attention, it kinda makes you think 'what the fuck is really going on here?' It's frustrating."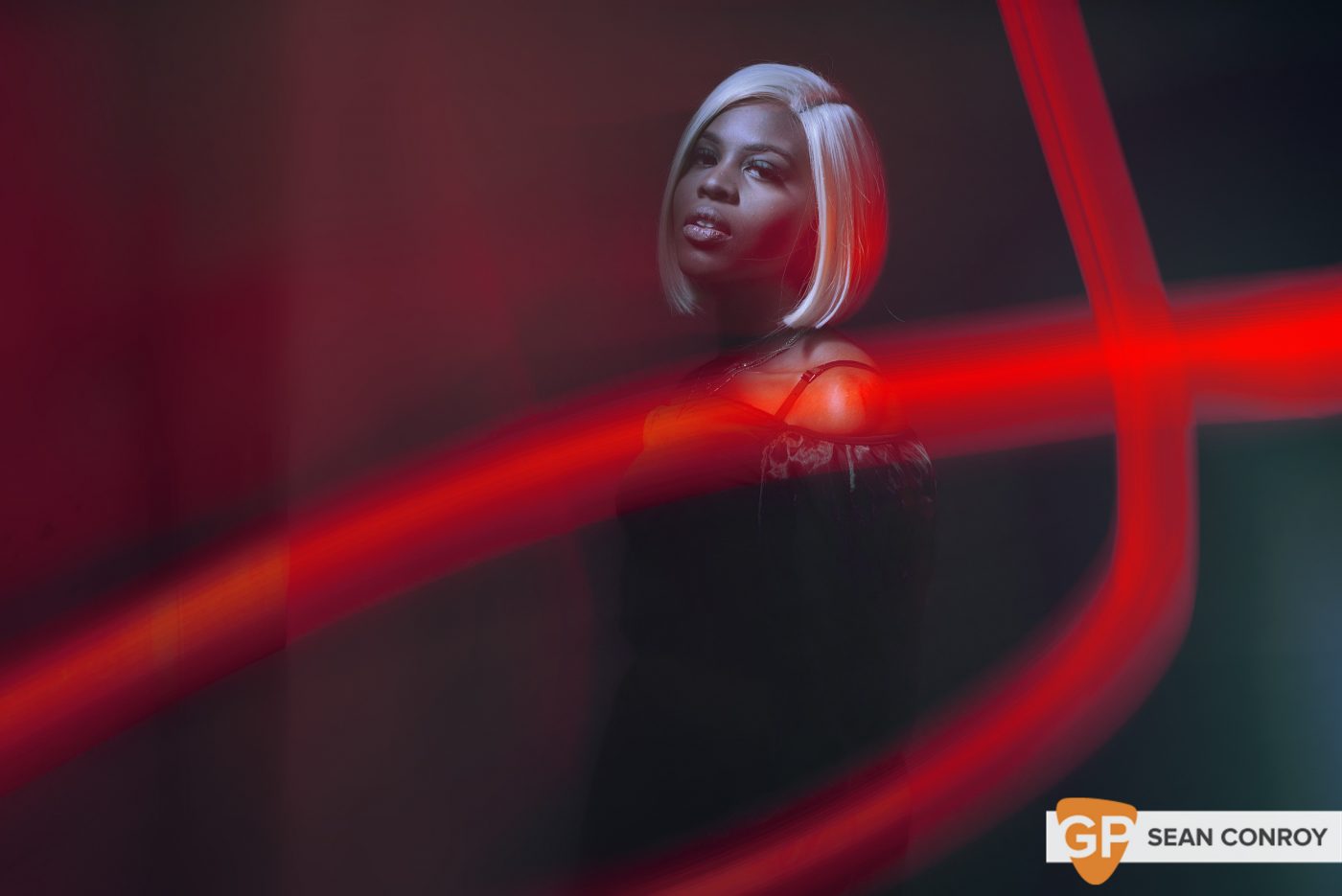 On the flip side, she does believe that "women will be the pioneers of a lot of things and finally get the respect they deserve as artists, rather than being seen as sexual beings."  The list of all her other hopes and dreams for 2020 include being on COLORS and BBC Radio 1's Live Lounge.
One quick glance at her socials and it's clear that Celaviedmai is a consistent sharer. "I think everyone's aim is to go viral but to be honest it's not my main aim." she says. "I just want a community of people that genuinely I can connect with and they connect with me. And we can build something so positive, that's literally my aim for 2020."
The hashtag #Celaviedmai2020 features heavily in her feed - it's an affirmation for both her confidence as an artist and her ability to visualise her destiny one step at a time.