Every year the GoldenPlec community of writers and photographers (50+) come together to vote on their ones to watch for the upcoming year. After pulling the votes together, we select our 'Plec Picks' for 2017. We have classical artists alongside rap, jazz, funk, grunge and anything in between. Our list strives to encompass a broad spectrum of music in order to highlight the thriving music scene that exists in Ireland.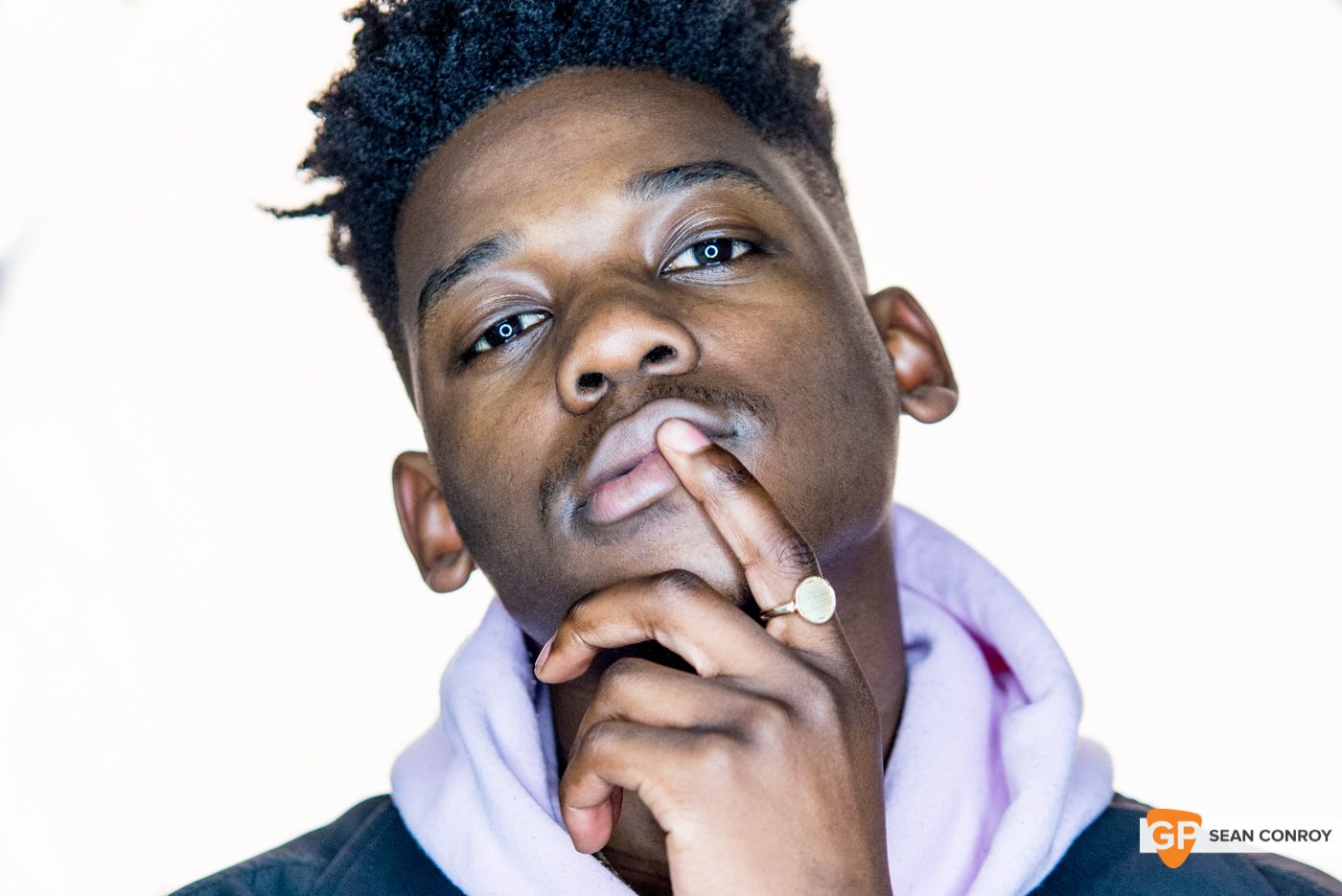 It must be a great time to be a hip-hop artist in Ireland. Compared to the state of the scene 20, 10, or even 5 years ago, the number and quality of acts making a name for themselves in the genre both here and abroad has improved beyond all recognition.
Belvedere old boy Rejjie Snow has made a name for himself as among the hottest upcoming rappers to watch out for across the globe. The likes of Hare Squead and Rusangano Family, who's 'Let the Dead Bury the Dead' album was unequivocally one of the best, most potent Irish releases of last year, have been busy for years proving that the Irish scene is at a level to compete with anywhere you could care to name.
Into this new vibrancy and vitality strides Percy Chamburuka, a multi-talented 21-year old from Dublin, becoming ever-more known to the world beyond it as Jafaris. Chamburuka, who changed his stage name from ProFound in 2015, recognises what a special time it is for, lacking a better word, the "scene".
"For sure, it's really bubbling right now – all like Rejjie Snow, Hare Squead, those people who got picked up and made people look at the rest of the artists". In fact, he has the self-confidence and self-possession to nearly seem disappointed it wasn't him – or not yet.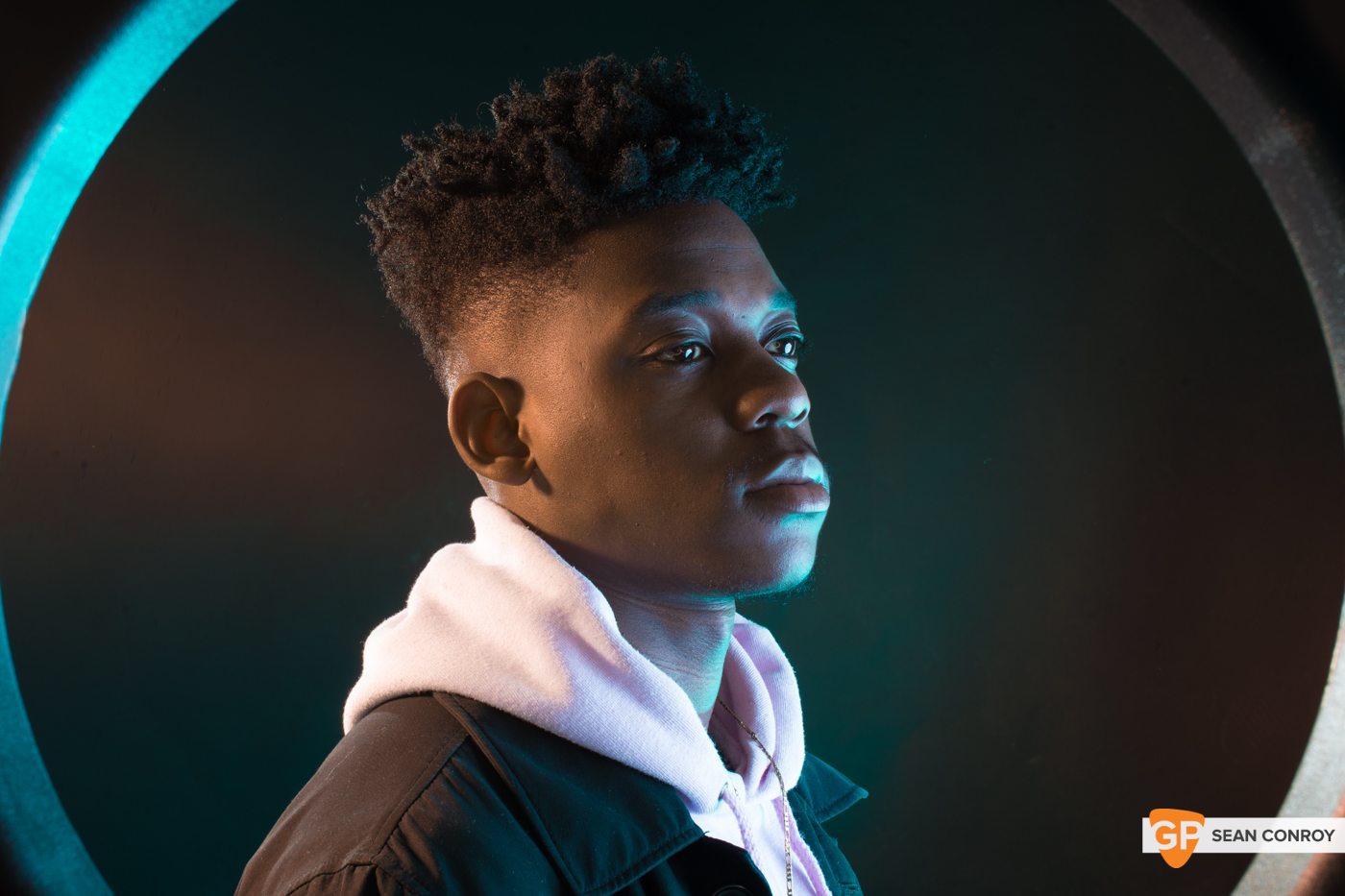 "That was my aim, when I started, I wanted to be the one to pave the way" for the rest to follow, he says. "I just didn't get in touch with the right people at the right time, but I mean everyone has their time, and it really is great now".
He mightn't have to wait too long. Still unsigned and with his music residing online on the likes of Bandcamp and YouTube, he has nonetheless forged a reputation of some stature for himself, with a series of singles exhibiting his loose, laid-back musical style and some serious lyrical chops. Most notably, perhaps, his video last summer for Lucid merged his fluid yet vivid wordplay with the almost-psychedelic visual stylings of director Nathan Barlow in the Wicklow Mountains. The likes of Trees, with its relaxed, soulful act of groove construction, proves that he has the versatility to mature into an artist of some heft.
He is, however, probably better known for the time being for his role as teenager Ngig in last year's Irish box office hit, and Golden Globe nominated, Sing Street. He quite obviously isn't lacking in talent, as he says the role came about not through music or acting, but dance.
"I did a dance audition for some backup dancer position for some artist in the UK, I didn't get that, but for some reason they just assumed that I acted, and they needed a black actor, so they called me up", with the part itself following shortly after. "That was crazy", he says of the experience, and plans to "get into the acting a bit more" in the future. But music is his main concern.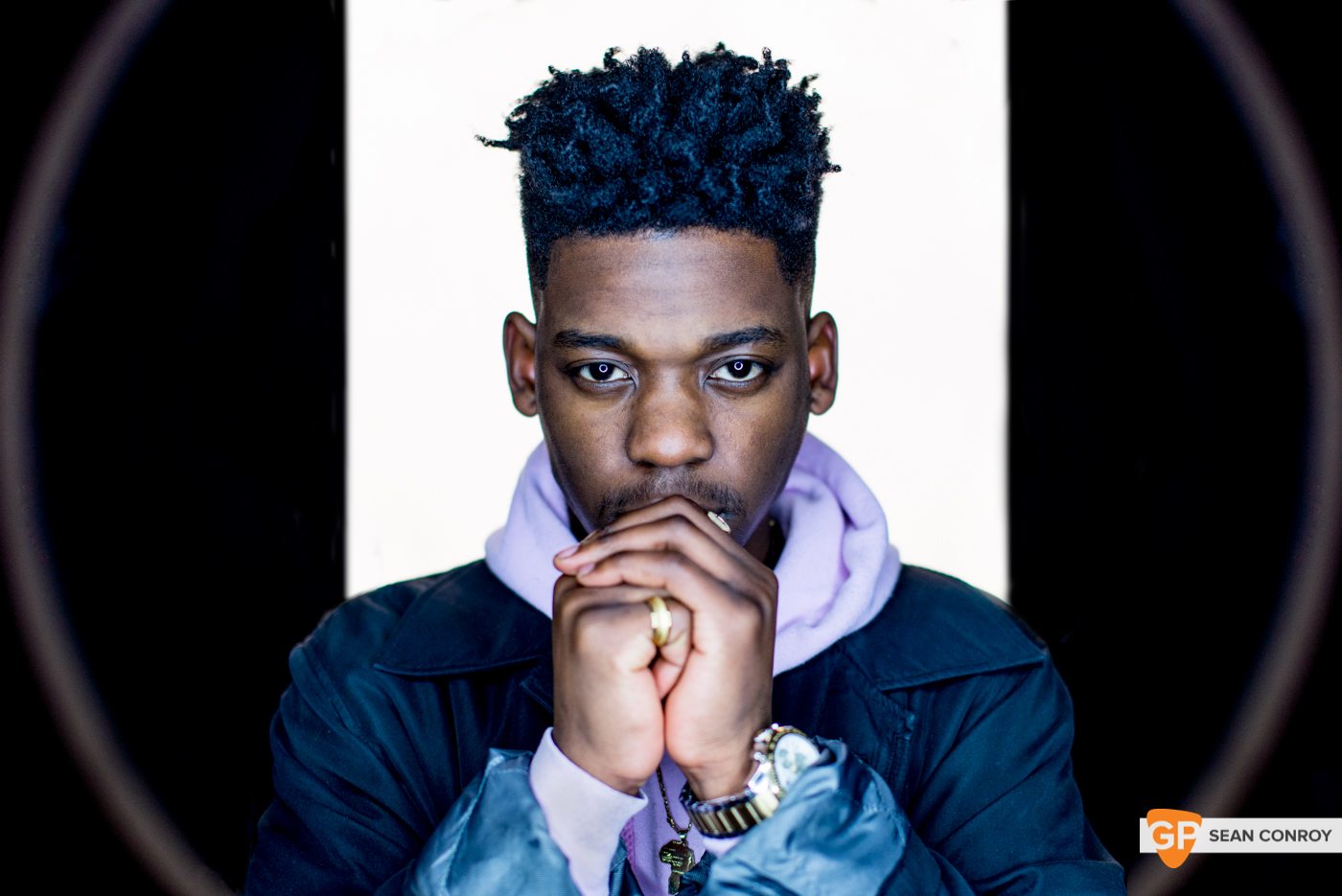 And well it might be. Having been at it for, he reckons, 4 years by now, he began taking it seriously about 18 months ago. The name ProFound he discovered to have been in use by a number of artists elsewhere, and adopted the name Jafaris, which "I thought suited the kind of direction I was going for, musically". He seems almost flattered by the comparison to Top Dawg Entertainment signee Isaiah Rashad, whose chilled, spacey instrumentals and clear but weighty vocal style appear to come from a similar place to his own.
Jafaris claims contemporary inspiration from a who's who of artists, some closer to the mainstream, like J. Cole, Anderson .Paak and Kendrick Lamar, and others like Mick Jenkins and BJ the Chicago Kid who are a little farther removed from it.
He finds it hard to articulate any kind of great vision or point that he's trying to get across, lyrically speaking, which is probably as it should be, realistically speaking.
"I don't know, I just talk about life really; and I know that's cliché and I want to give a better answer, but I just talk about life… I do try to generalise it and talk about everyone's life, and stuff that people go through or may have gone through, but it's just perspective. That's what music is – perspective."
We catch Jafaris at a fertile, potential-filled point in his career. Projects in the works at the moment have the potential to take him up several levels in the game. A proper release of some kind is near the top of the list. "There's definitely a project coming out this year", he says, be it a mixtape, a full album, or an EP, but something.
Aside from that, he intends to drop a new track within the next month, before he headlines the Sugar Club on February 15th, and returning to that venue to open for US MC Oddisee on March 9th. Soon afterwards, the festival circuit will be cranking into gear once again, with a couple of performances already lined up.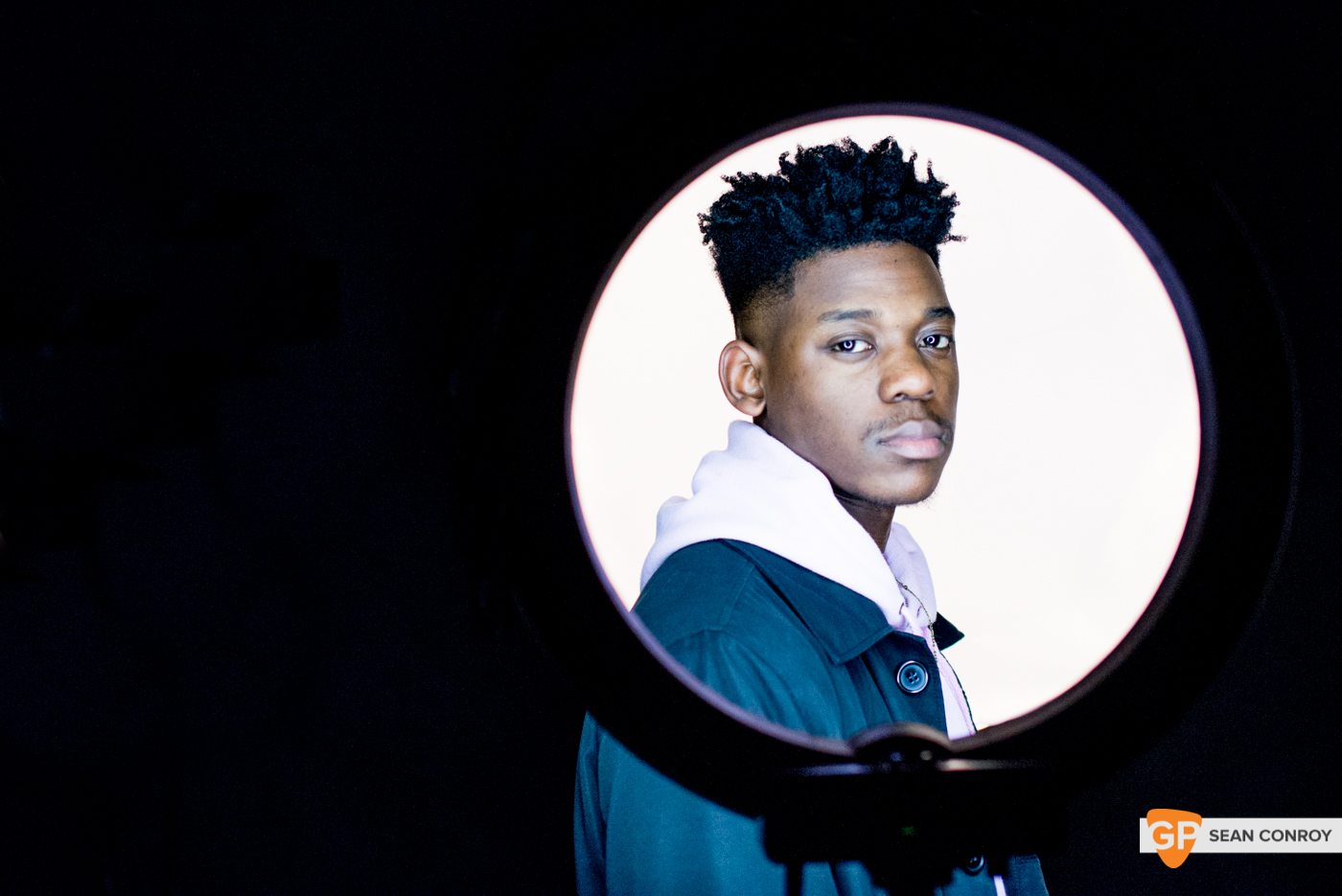 As for the more distant future, Jafaris is keeping an open mind of sorts. A few months ago, he says, he was determined to remain independent, stay unsigned; "I would have said 'no, I want to keep it independent, I want to be like Chance", but he's come around to the idea that "if the contract is right I'll probably sign", so long as he can remain as independent as possible.
And what of Ireland, this overcast, rain-drenched sod? Jafaris reckons he'll stay. "I've been asked to move to England a few times", he says, but "I feel Ireland needs more people to carry it, in terms of the 'urban scene' or whatever".
"Ireland is my home. I want people to know that I'm originally from Zimbabwe but I grew up in Ireland. That this is where everything kind of moved off for me."
"That's how I want to do it, yeah. I might leave or live in a different place, but I'll still be from Ireland - you get me?"
Jafaris is set to play The Sugar Club on Wednesday 15th of February.