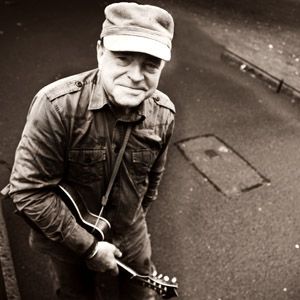 Irish Bluegrass musician and RTE Radio presenter Niall Toner will take his folk show to the Stags Head Raw on Sunday, March 10th. Admission is €10 and doors are at 8 p.m.
The cosy upstairs venue will play host to Toner who is not long off of the release of his most recent album, 'Onwards and Upwards', which was released last October to critical acclaim.
Toner's music, based around the bluegrass combination of guitar, mandolin, and his own voice, has won him acclaim internationally as he was recipient of the Global Artist Award, presented to him by the County Music Association in Nashville in 2003. His talents have also been featured alongside many notable artists as well as being featured in the top-selling video game Grand Theft Auto IV.