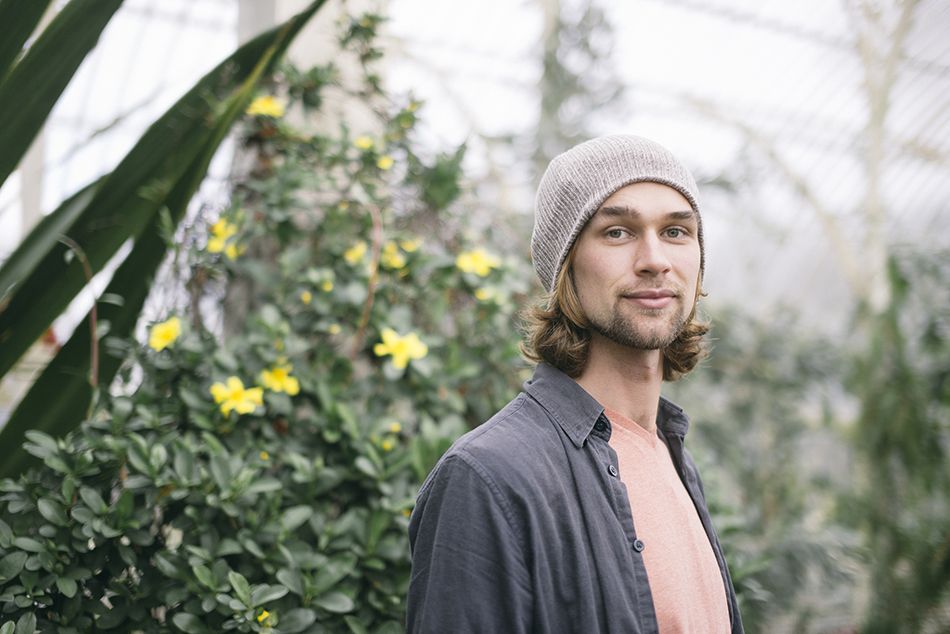 In the midst of a national identity crisis, it seems appropriate that Zaska would release his debut four-track EP 'In Your Own Sweet Time'. It's loaded with textural influences from across funk, rap and soul, formal ones somewhere between jazz and prog rock and a variety of emotions and situations you'd usually only find in a particularly overblown melodrama.
Why, you may wonder on a first listen, does he not simply pick an established genre and stick with it? But that would be like identifying modern Ireland as a nation of Catholic farmers. You'd have to ignore the presence of the tech-heads, the hipsters, the first-generation Americans, the Chinese, the Indians, the Brazilians, the Nigerians and the generation of youths who can't decide between wearing their mod shirt today or their punk septum ring. Zaska is not exploring these different genres in search of one that will suit him best; all these disparate sounds are what Zaska is.
Finding a Voice
Due to this great variety of sounds and because a few of Ireland's most impressive creative forces appear as part of Zaska's eight-piece band, you may expect that Max Zaska is the head of an improv-heavy group. But in fact he takes more of a composer's approach to his music. "I write everything out in music and I record everything myself and then I send it on to everyone so it's all very meticulously planned and they come along and they play that exact thing that I've sent to them. I don't bring a rough idea of stuff to rehearse…I always bring very exact things."
Max himself does the rap vocals on the EP while Karen Cowley of Wyvern Lingo (a GP Plec Pick) and Andrew Byrne provide the soulful singing, which adds a remarkable contrast to the music, with Max's sections coming across quite intense, giving way to the soothing influence of the singing. "...just having those two things together like the rap side of it and the amazing vocals that they're providing; they have to be contrasted because I'm a bit of a shouter and got a bit of a harsh voice when it comes to that. So in that sense I thought being more of a harsh landscape would suit what I'm doing and then to release that tension and let their thing take over and to compose something that would suit them. Because if we're doing all the same sonic scope it would all get a bit samey. I just love jumping around very different sections of the songs as well."
For his rap sections on songs like Hold Your Head Up High and She Gunk Gunk Dunk a Funk he drew from a number of American influences, particularly the storytelling of Common and the experimentalism of his album 'Electric Circus'. But having recorded his EP, he found himself in the midst of a burgeoning Irish hip-hop scene with which he wasn't particularly familiar. "I didn't really even realise, so I started to kind of go 'who's around?' I started to check out a lot of these guys like The Animators and started to look back to some of the more old school Irish stuff like the Marxman, Messiah J & The Expert. And more recent guys, Lethal Dialect. They're great. There's a little bustling scene."
Getting It Down
There was quite a gestation period for the EP. "It's probably the same for other bands that are releasing their first thing because it takes so long to get your first thing together. You're talking about years and years of building up stuff where with the second one, maybe you'll get all the writing done in a few months. These compositions span over since four years ago when I wrote She Gunk."
The road to getting the EP out hasn't been smooth though, and Max found himself learning how to produce the record as he went. "The EP was meant to happen a lot sooner than it did but I had no idea about the recording process, so I went in and I recorded everything as an eight-piece band. I was thinking an eight-piece was gonna sound huge, it'll be great. And then when I heard an eight-piece band back on a recording it sounded real flat to me."
"We messed around with different stuff but we ended up just layering everything, not recording it live at all. We would have had more of a big sound if we had done it live, but I wanted to go for more of a produced sound. So we thought we'd have the EP done it like two or three months, about a year and a half ago.
"I was listening to bands like Earth, Wind & Fire, wondering 'how did they get this great big sound?' But it was like fifty or sixty tracks in those recordings all happening, so we had go back and redo the whole EP and just layer a whole load of stuff to get that huge sound. Again that added to the fact that these are old songs and I haven't had a chance actually to write much more stuff because I've just been so busy learning about the whole production side of things."
Perhaps then the opportunity to finally put all the ideas into something concrete goes a way to explaining why 'In Your Own Sweet Time' features so many variant influences, or is the mishmash of genres on the likes of My Rock just his style? "I would like to say that the mishmash is probably more my style. Because again just with the absolute explosion of information these days and all the different stuff you can get exposed to now. I mean the world in general is just a bit of a mishmash. I just don't see how, for me anyway, how I can just say 'okay, here's a straight up jazz EP,' or 'here's a straight up funk EP'. There's just so much around these days.
"And especially in Dublin as well. Because Dublin doesn't have - besides obviously traditional Irish music - it doesn't have these very strong groundings in particular forms of music. We're not known for our funk, our soul, our blues, our folk, whatever. So the Dublin scene is a huge mishmash. Everyone's just being creative which I think is great. I think that's the way forward. To really just experiment with tonnes of different sound scopes and keep mashing it up."
Clearly Max sees the fact that these genres of music don't have considerable roots in Dublin as something freeing. "You go to New York where you have this huge grounding in bebop…and hip-hop, where they're trying to stick to the very roots of it. But we don't really have that...We're a totally eclectic scene at the moment."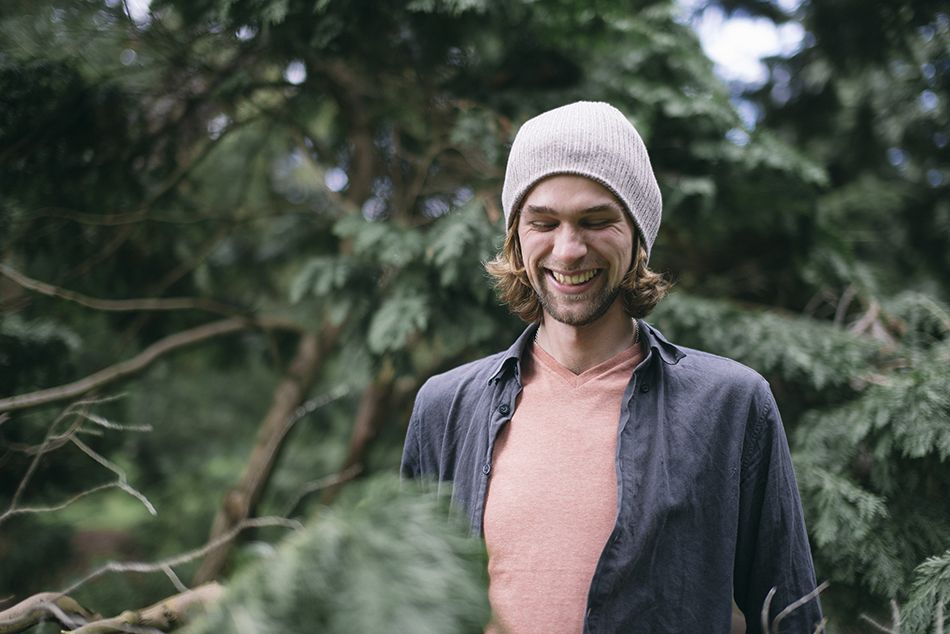 The Road Ahead
As trying as the time spent learning the production process must have been, Max clearly picked up a few tricks along the way about planning ahead. "We've actually recorded the album, but we've split it so now we'll have a second EP coming out maybe towards the end of the year, October, November. There was a lot of stopping and starting before but now we just want to keep it going."
But it wasn't the monetary aspect that was behind the splitting of the album. "It's to slowly build a fanbase rather than putting out a huge heap of work to a small fanbase. I'm kind of copying Andrew in that regard because his approach has obviously worked so well. To not just put out everything to a small amount of people, but to put out some stuff, gain a larger audience and once we're a bit more established then you have something still to give. By the time that one comes out hopefully we'll have another one recorded so we'll always be one step ahead of ourselves rather than having nothing up the sleeve."
And in this day and age it's important to have something extra up your sleeve. "As you get more into the industry you always see how forward these people plan. They're just months and years ahead of themselves...It's been such a learning curve, it really has been."
More to Do
So considering that 'In Your Own Sweet Time' is a product of four long years of composition and recording, what does a future Zaska release sound like? "I just really am getting into the more neo-soul kind of things. Which came about more so after I'd written these songs. So guys like Hiatus Kaiyote and Erykah Badu. And then going back to guys like J Dilla and stuff, just to get away from the more brassy natural sound. I really want to experiment now with a lot of different types of sounds. That's where I really see it going. No song having the same guitar sound, drum sound, everything sound. Just mess with stuff. I like to try a lot of that stuff. Experiment, just keep experimenting, that's all I wanna do."
It's been such a long time in fact that many members of the band have left and been replaced since the EP's recording. "The group is a collaboration in a lot of ways because I'm the driving force of it and I have these seven musicians who are constantly changing. I mean the only original member of the band who's still in the group is now Karen Cowley. And we have a new singer now, Keith, and we have a new sax player, and a new bassist because they all left. So the band is in a sense a kind of collaboration."
Max is clearly not one to limit himself in any way, so what about the idea of collaborating outside the band? "That's what I really want to do, because I've been doing so much stuff myself I really want to get collaborative and just creative with other people. I'd really love to do that, that's something that's big on my mind."
Zaska's EP is now one of the first post-Phantom Irish releases that won't be able to benefit from the station-wide airplay that gave a leg up to so many bands in the past, and the soulful In Your Own Sweet Time seems like just the kind of song that would benefit from Phantom's support. But it's not all misery on the radio front. "...there's some great shows that are making a point to really showcase a lot of stuff like John Barker's Totally Irish and The Mix that's on from Monday to Thursday from seven to nine with Colm O'Sullivan. They really give a helping hand to bands. There actually is tonnes of little shows in these bigger stations but Phantom was the huge kind "station".
"But there is a lot more airplay given to Irish bands these days because the bar has really been set to a higher level now, so even the real popular slots are getting given to the great Irish bands who are as good as their American or UK counterparts who are doing the same thing. So we're starting to take over our own radio stations again, which is good."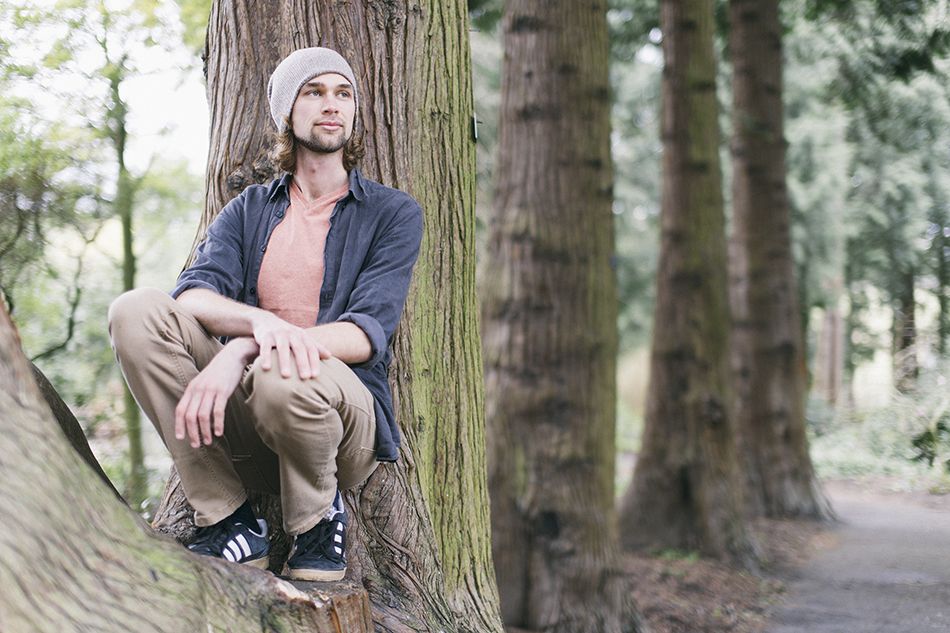 Zaska's debut EP 'In Your Own Sweet Time' is available for download on Bandcamp and the EP launch will take place in The Sugar Club on 17th May. Zaska will also be appearing in the YouBloom festival which takes place 13-15 June and the Bray Jazz Festival at 10pm on Sunday 4th May on the Harbour Stage.