Every year the GoldenPlec community of writers and photographers (50+) come together to vote on their ones to watch for the upcoming year. After pulling the votes together, we selected our 'Plec Picks' for 2018. We have classical artists alongside rap, jazz, funk, operatic, soul and anything in between. Our list strives to encompass a broad spectrum of music in order to highlight the thriving and evolving music scene that exists in Ireland.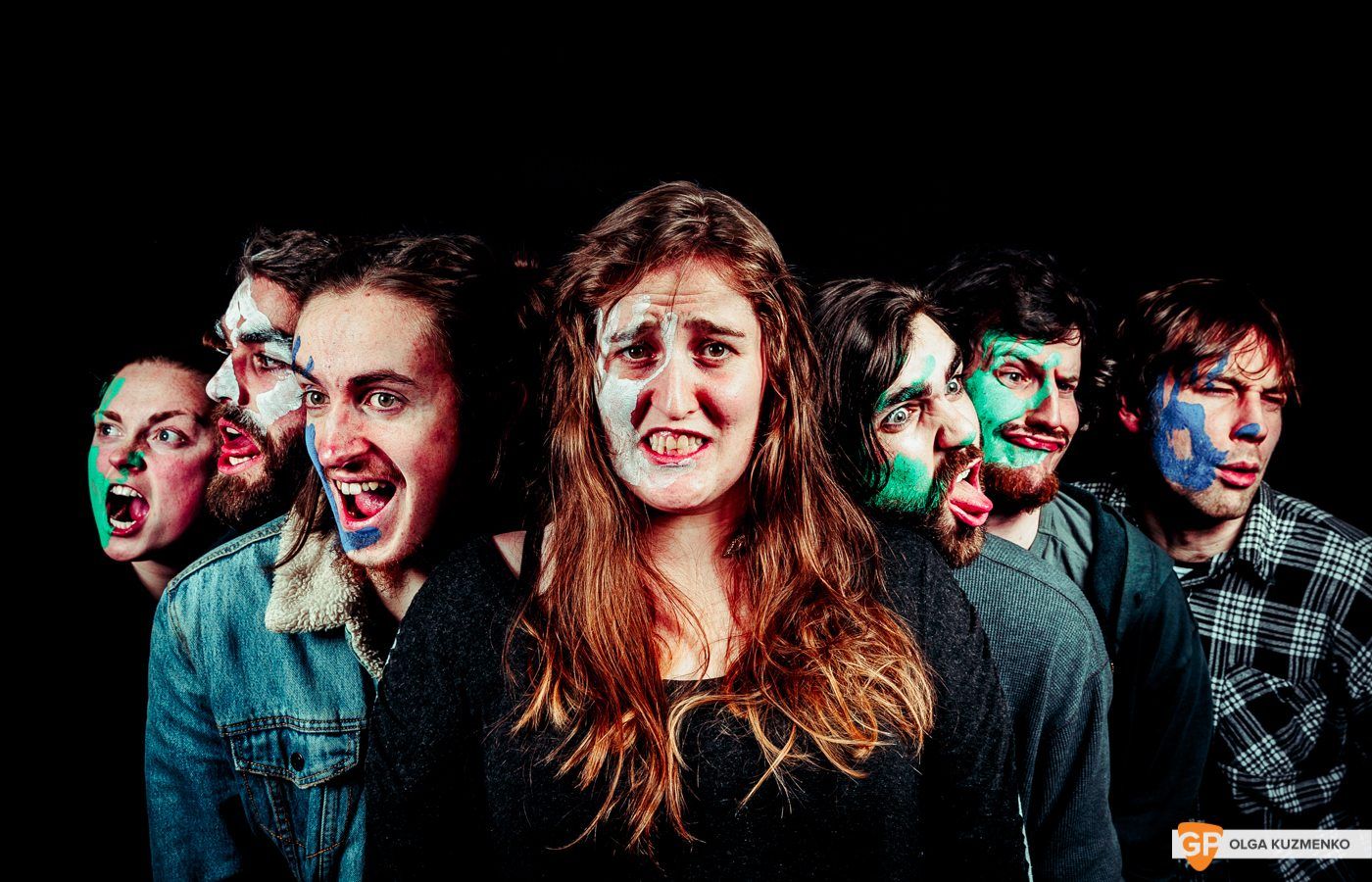 Vernon Jane is a self-described "psyjance" – or Dublin jazz-punk, if subgenres are your bag – music collective. At its core are Emily Jane (vocals, guitars), Ricky Lahart (bass), Niamh Casey (drums), Daragh Mayon (percussion), Alex Harvey (guitar), Sean Cunningham (saxophone) and Shane Clear (trumpet) with backing vocalists also added from time to time.
The group met in BIMM Dublin and have already made waves with their 2016 EP, 'The Inner Workings Of A Damaged Nobody', which they capitalised on with performances at boutique music festivals Body and Soul and Electric Picnic. 2017 saw the release of their much lauded single Fuck Me (premiered on GP last year).
We had the chance to catch up with frontwoman Emily, who cuts a witty, engaging and articulate figure; and as much spunk as her already formidable stage presence would suggest. "I have my brother's shoulders, and can swing a mean right hook" she quips at one point.
The foundation of Vernon Jane is the story of any ragtag group of friends who met in college.
"We all started college in 2012 studying our respective instruments in BIMM Dublin. The first year of college we all became friends in different ways, borrowing/breaking drum sticks, flirting and fighting in bars, playing music together, and general roughhousing... However we had never all been in the same room at the same time."
"In my second year of college I hit a major block with music. I was really struggling personally and creatively. I locked myself away and wrote the bones of the first Vernon Jane set - at the time not knowing that, and it was more for myself... I had no foresight, I just had noise. All I could hear was a cacophony of sound behind the stuff I was writing."
"On advice from our wise guitar player Alex, and drummer Niamh; I asked the rest of the lads to jam, hoping it would all click… Flash to nearly 4 years later and it still works. It's home, it's family, it's chaos, it's ours."
With such a large group of people, one would expect that there would be something of a clash of styles but the band's EP and even more so their latest single showcase a strong sense of song writing dynamism.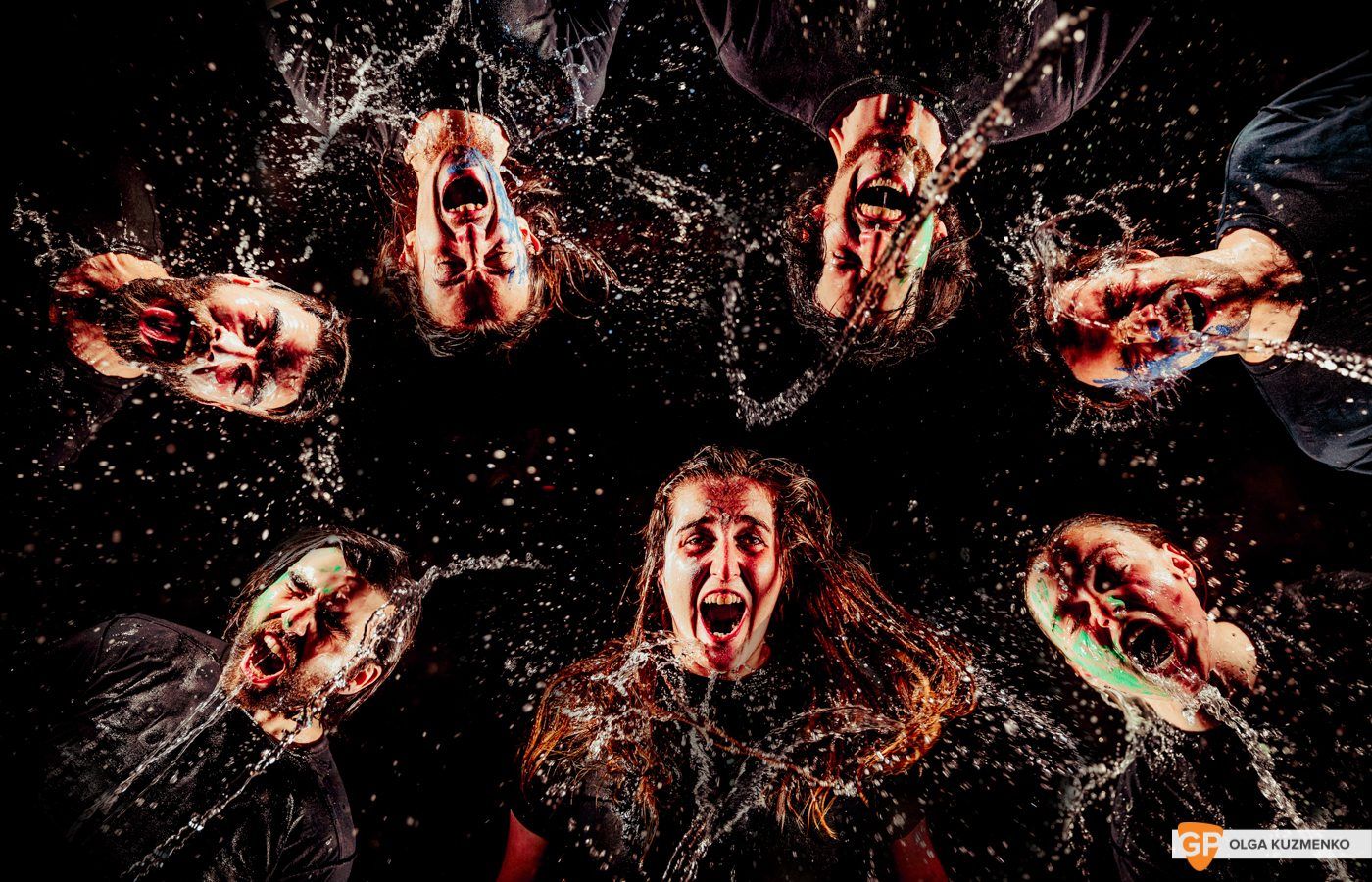 The chaos Emily describes is orchestrated chaos. Discordant guitar chords are buoyed by melodic horns and underpinned by an air tight groove. Emily is something of a vocal chameleon, innocently cooing one moment and howling passionately the next. Something just about holds it all together but there is the sense that at any moment it could all fall apart.
"I think our sound gradually developed. I grew up on heavy music, old-school grunge, punk and metal. I always loved the 'fuck you' attitude, but never had the courage to really embrace that side of my personality."

"In the last year I've really come in to my own. I decided not to censor myself, a decision I never knew I had to make, until I was screaming 'I want you to call me your bitch' [on Fuck Me]."                                
"The other Vernon Janers hear the things I'm working on and embrace them instantly. I feel like we all find the thing that connects us to a new song and represent that feeling. That's why it's loud and soft, unhinged and together."
"There is such an eclectic mix of music taste, and personality amongst us, so I don't think we have much control over things."
"We feel our way, as long as it's honest we're happy."
Of course there's more to all the noise than just noise. Throughout 'The Inner Workings Of A Damaged Body' and Fuck Me there are clear themes of disillusionment with traditional gender roles. Though we aren't face to face, you can practically hear Emily's ears prick with enthusiasm when asked of the importance of gender politics to Vernon Jane.
"Vernon Jane are feminism. Without feminism there would be no Vernon Jane."
"It is so easy to forget how much pain past generations had to endure in order for us to proudly own the word 'feminism'."
"We owe it to our predecessors to embrace the core ideology, which is 'Equality'."
"It is my fundamental belief that women and men are equal."
"Physically we may differ, born into bodies that can fulfil different roles, but it is up to us to see those differences as strengths, no one better than the other, just different."
With convictions so strong, it is easy to see the inspiration behind a song as incendiary as Fuck Me. Says Emily.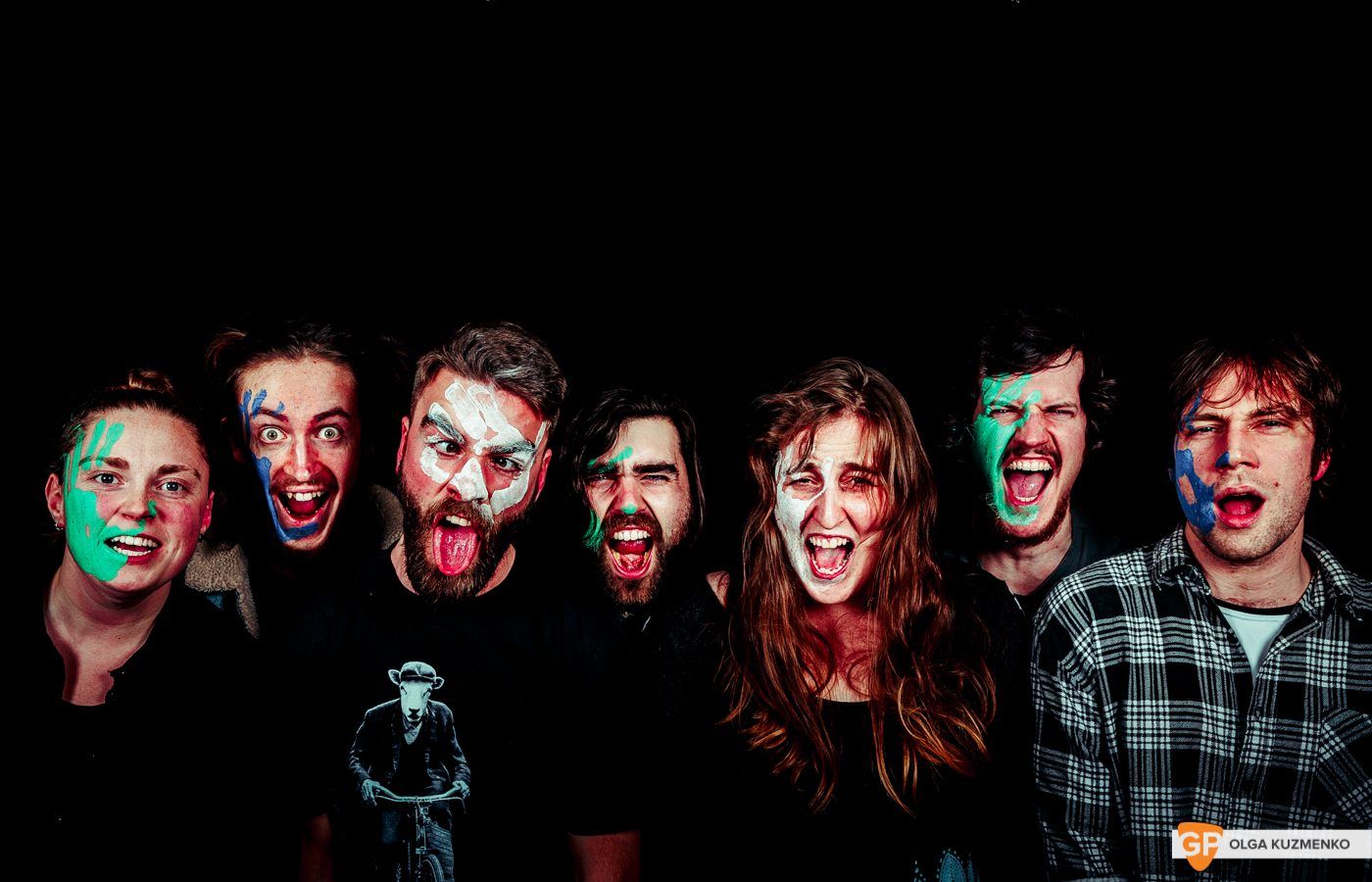 "Fuck Me was written as an ode to women. It was an amalgamation of every sexist encounter I ever had, or witnessed. One particular moment unbeknownst at the time, pushed me over the edge. I overheard a group of men discussing their latest female conquests, using language that was so hypercritical and cruel. The girls were 'easy' but the men involved were 'heroes'. The majority of these men had just watched Vernon Jane play. I felt sick after hearing it."
"I wanted people to feel uncomfortable when they listened to Fuck Me. All the things a woman shouldn't say, or feel, all the things a man wants to hear. A patriarchal system has led to some men wanting their partner to be as caring as their mother, but as suggestable as their prostitute. I made a promise to myself I would no longer be either. I would just be me."
In spite of incidents like these or their overtly feminist stance, Emily feels that there is no concrete barrier to stop any woman from expressing herself or becoming established in the Irish rock music scene or wider music scene.
"The only thing I find difficult about being a woman in this genre is my period. You would think with all that testosterone it would be scared away!  Hahaha sorry I know that is quite crass! But genuinely. Nothing is off limits because of gender. Anyone brave enough to tell me what I can and can't do should seriously reconsider. The more you tell me not to do something, the more I will. We are close with a lot of bands in Ireland, it can be male dominated, but the respect and community that exists is something else. Any expectations about what a woman or man should be has no place in what we are doing."
With the rise of the likes of Bitch Falcon, Wyvern Lingo and with Vernon Jane nipping at their heels, there's no reason to suggest otherwise. Mind you, who'd question anyone with that much confidence in their right hook? With all that in mind, what will 2018 bring for Vernon Jane?
"We have a single release due in April, and we will be doing a headline show to celebrate. Details will be announced shortly, so watch our social media. We also have some news to announce before that launch which is hopefully going to set us up for a wonderful year. We want 2018 to be filled with music, shows, festivals and love."
Vernon Jane have already built a reputation as "an incredibly raucous, unhinged, powerful presence when performing live". For all the Vernon virgins, in Emily's own words:
"It's a trip, and I promise we'll give you our hearts forever, if you give us yours for an hour."