Nostalgia can be a tricky business for musicians. Naturally, acts want to move forward and focus on their next project no matter how good their back catalogue is. Album anniversary tours and reissues can be lucrative money spinners, but they can also lead to real life "Don't look down" moments for acts who take their eye off their creative here and now for too long. And in real life, it's harder to recover from a stumble than it is in the movies.
With their debut album 'Paradise in the Picturehouse' turning thirty this year, Irish band The Stunning have arrived at that precipice where the want to mark the occasion is met with much caution.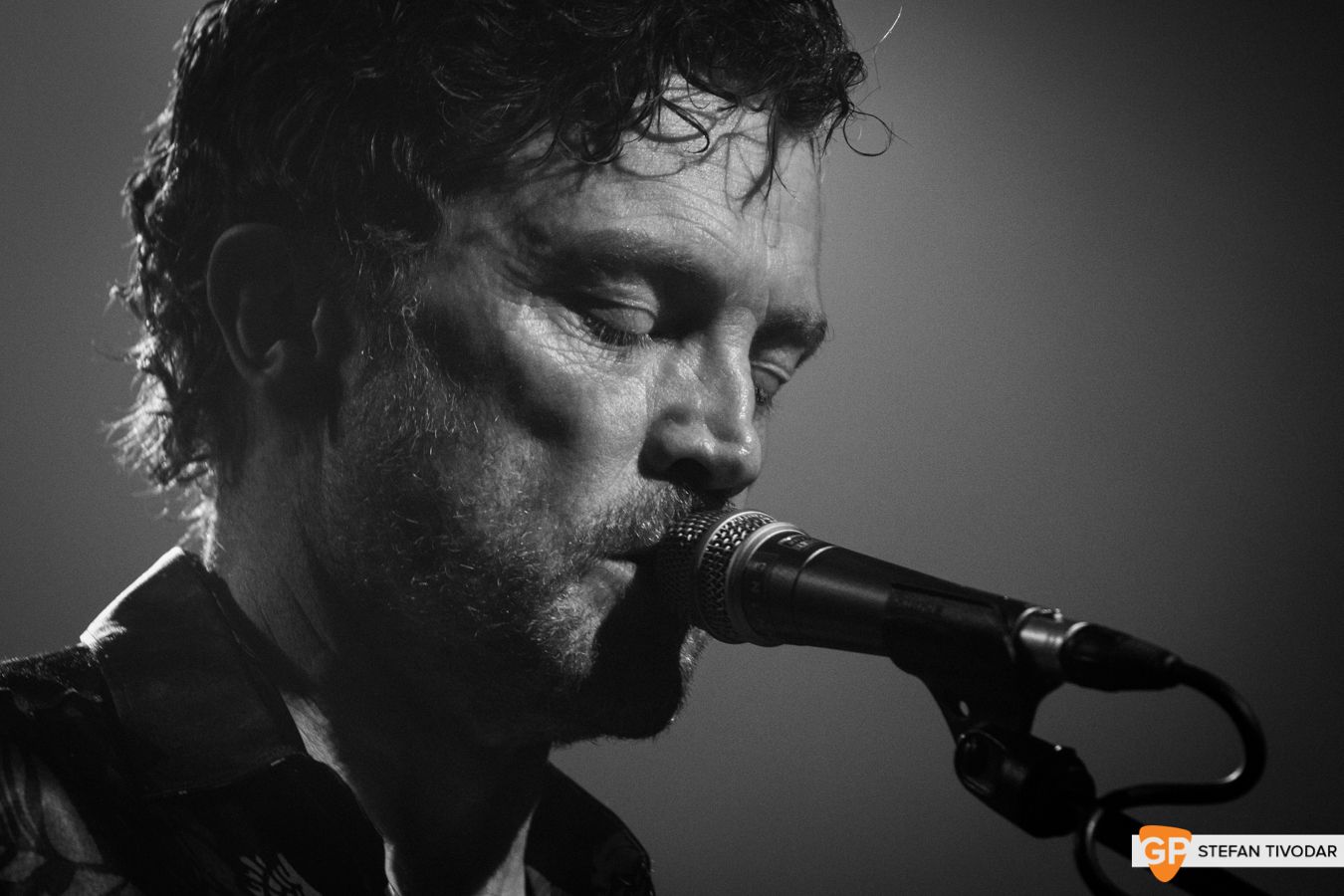 "It's strange, but we felt like we had to do something to mark it," says frontman Steve Wall on the band's decision to mark the anniversary with a songbook exploring the story of the album.
Wall is both proud and surprised by the longevity of the Galway outfit's debut album. "We've always been mystified as to how that particular album seemed to hold a place in people's hearts for so long. We never would've thought that at the time," he says frankly.
"There was a certain simplicity and naivety to the album, very simple songs. They weren't cool at the time, so we were quite mystified as to why this particular one stood the test of time."
Wall believes that along with the simple melodic structure of the songs, The Stunning burrowed their way into Irish people's affections because they were "the sort of band that played every town in the country."
"That stood to us in a way, there's a great loyalty there from The Stunning fans; we were their band. We were the ones that came and played in their village and it would've been a big thrill for them because they would've seen us on The Beat Box (80s music show on RTE), the week before."
As well as their work ethic, Steve Wall believes that being from the west gave them an element of home advantage in rural Ireland. "An awful lot of bands that came out of Dublin were trying to expand out into these provincial towns were there was this huge new generation of Irish kids who wanted music."
"That's why Féile was such a success, it was the first real festival for the," says Wall of the now legendary music festival in Thurles. "I think the Dublin bands found it a bit harder, whereas we were starting from the west and heading towards Dublin" says Wall noting that, "by the time we did our first shows in Dublin in The Baggott Inn, they were all sold out and they were all young country people who were working or studying in Dublin."
Wall remembers that the music press of the day were a bit rattled by outsiders selling out venues in Dublin. "...our initial reviews were not good and there was a bit of an attitude from the Dublin music press of 'who do these culchies think they are arriving here and selling out venues, we haven't issued them with their visa just yet'."
Looking back, Steve Wall is also aware that The Stunning were lucky to emerge at a time when the concept of the teenager arrived in Ireland with more and more people heading into third level education, looking beyond the church for direction and casting aside the ideals of the previous generation
"I don't think we actually realised at the time what was happening - it's only when we started to see it reflected in certain events like Féile. That age group - teenagers, people in their early twenties - just descended on the town of Thurles and it was like the fall of Saigon or something. It was just unbelievable."
"We were lucky that this album came out in 1990; we were catching a wave," says Wall adding, "it was a changing Ireland. You had Italia 90 as well, so there was great pride in the country and there was also the whole movement away from the church and religion - there was lots of things going on, various reports about abuse in the industrial schools."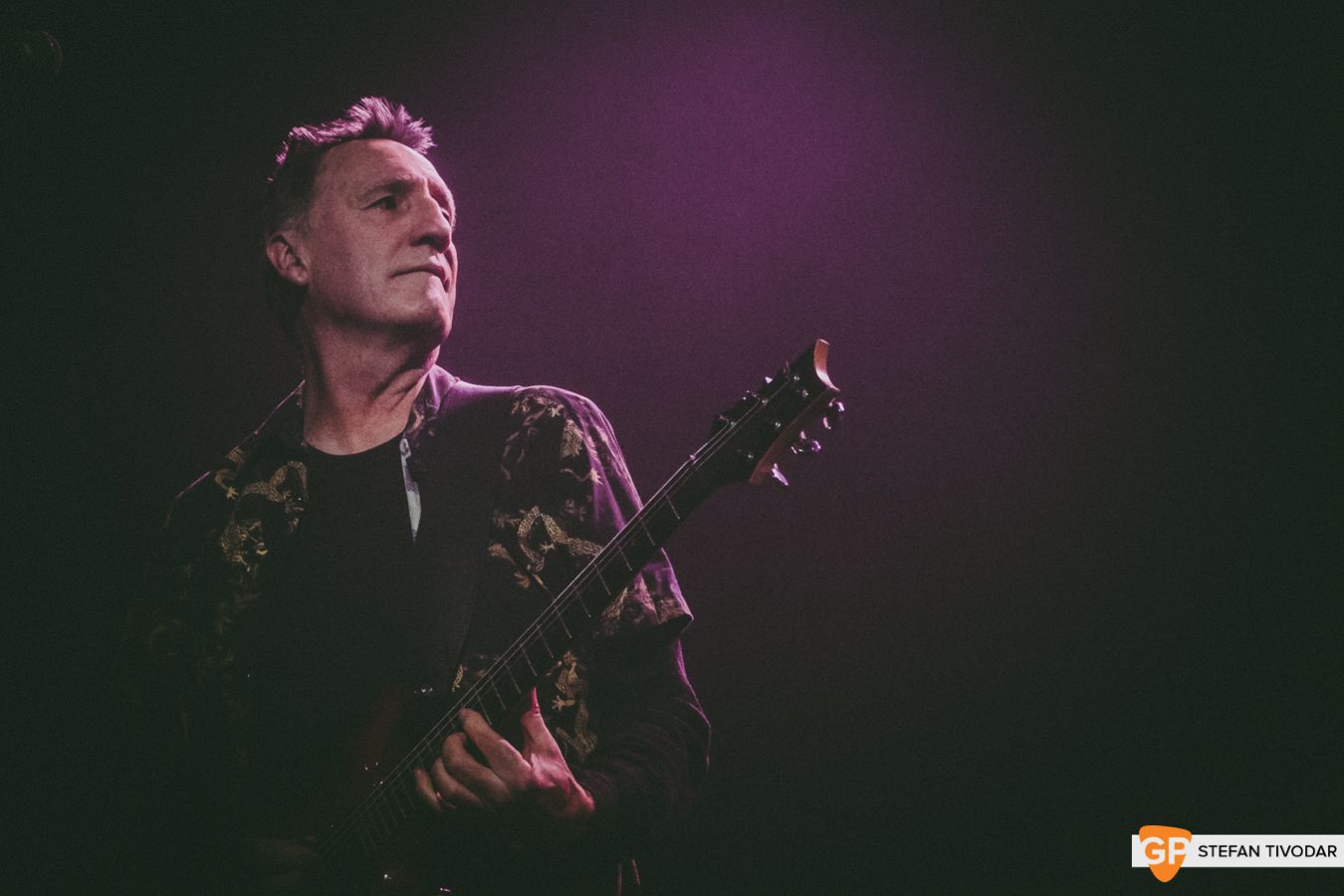 Perhaps one of the reasons that Steve Wall and The Stunning are mystified about the success of 'Paradise In The Picturehouse' was that it was more of an off the cuff release sparked by a surprising failure rather than a planned album.
"We'd put together 4 singles we released just because we were a gigging band and we'd started to write our own material. There was no great thought into what type of band we were."
"We had very diverse music tastes: Got to Get Away was a country song inspired by a Steve Earle album we were listening to a lot at the time called 'Guitar Town'. The second single was Half Passed Two, which was inspired by Burt Bacharach and that was followed by Romeo's On Fire, which had a Latino feel because we'd just gone to see Los Lobos play in The Olympia, so every song was influenced by what we were listening to."
All three singles received backing from Irish radio and charted, and then something unexpected happened. "Brewing Up A Storm came out and it was a flop," explains Wall. "It was the first Stunning single not to make the charts. Radio didn't play it, the excuse they gave us was 'it's too guitar' - they just didn't like it so we thought rather than putting out another single let's use those singles, record 4 more songs and we'll put out an album."
"It was a short album, there's only 8 songs on the original version of Paradise In The Picturehouse. And with us gigging all the time the album slowly crept up the charts it was like a rolling stone gathers no moss. That was the summer of 1990, there was just something about that summer and we were just fortunate that all these changes were happening and we were in the middle of it."
"I think it stands up quite well," says Wall predictably when we enquire how he thinks the album has weathered. "I like the fact that the production was very organic, it captured the band playing live.  There wasn't loads of overdubs or anything, it's all very natural. It's clean, I don't think we even had overdrive pedals."
Giving a brief summation of the album Wall states, "Paradise... is basically a young band writing its first original songs so there's a naivety and simplicity to it and I think that's part of its charm. There's a sense of youthfulness to it or something. I still scratch my head a bit as to why there're still people talking about it."
"It can and we've had to be very wary of that," says Wall, when we enquire if the success of Brewing Up A Storm can feel both a blessing and a curse. "There are times when we just refuse to play it - not at gigs, we'll always play it at shows - but if we're going on the radio to promote a single they'll usually request Brewing Up A Storm and we'll politely decline."
"You sometimes feel pressurised into doing that, but it is important that the newer material gets heard as well so you have to stand your ground,"
Steve Wall is aware that some people will view that stance negatively, and he is quick to stress that he appreciates the longevity of the song, but brief dip into nostalgia at appropriate intervals aside, he would naturally rather focus on his newer material in his thirty-year career.
The continued focus on Brewing Up A Storm Steve claims was: "part of the reason for rerecording the 'Once Around The World' album. We were never happy with the sound of it and the songs over the last number of years have improved so much through gigging that they are way better than they are on the original album versions.  Those songs are starting to get played more on the radio because they sound better."
Wall notes that he recently did a Facebook show with Mundy. "I played a load of different songs with Mundy and I didn't play Brewing up A Storm...we didn't need it. I played a new song, we played some great covers together."
The main selling point on the new addition of the album is that it comes with a songbook which features tabs and sheet music for all the songs, lots of previously unseen photographs of the band and the story of the album in the band's own words
"The book was Joe's idea and for me the jury was out on it. I needed some convincing, but it was a brilliant idea," says Steve Wall, happy to admit he was wrong. And the book has brought him back to his early memories of discovering more about music with the help of the album cover, which he believes was crucial in cementing his love affair with music.
"For people who listen to music on streaming sites, they are missing out on the whole experience of flicking through sleeve notes, that was always a huge thing for me. I remember as a kid discovering The Beatles and reading through the lyrics while listening to 'Sgt. Pepper's..."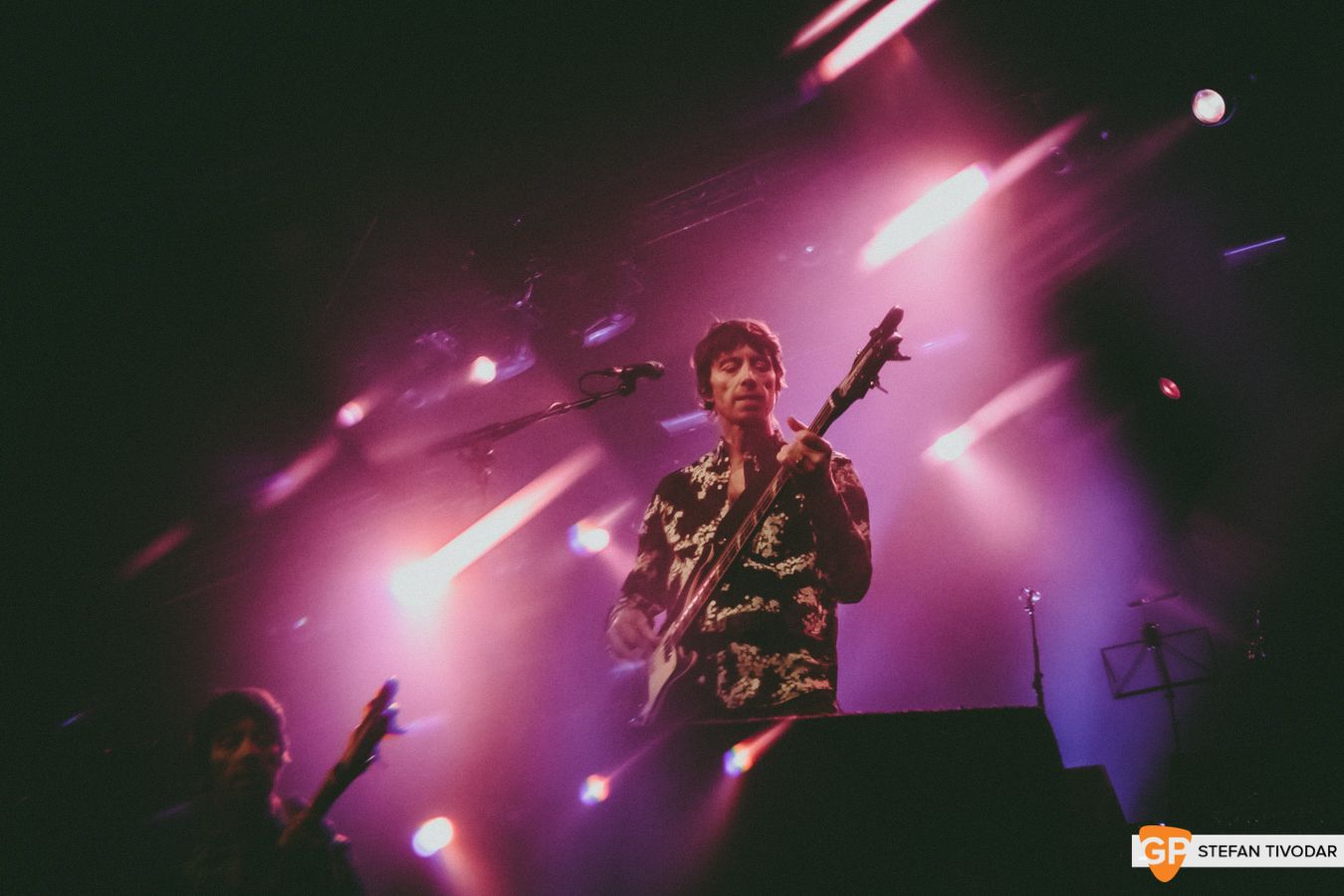 "The feedback we're starting to get from people who bought the book is that they are listening to the album while reading the book," says Wall, clearly as proud of this as any other moment in the band's output.
"The book has the story and inspiration behind each song and how they came about and the story of the making of the album.  It's really an entertaining read. Then there's the chords with tips written in handwriting that me and Joe did about how to play the songs. The book is the sleeve notes and more."
"It was a labour of love and Joe did the bulk of it. It was tough work getting the piano arrangements done. We did the guitar tabs ourselves. It was well worth it, it's a really nice thing for us to have as well. It's more than just a song book - it's the story of the album and there's great photographs in there. It documents a time and the music."
In fact, they are so happy with the book that they are considering doing another to chronicle their second album.
"We discovered loads of photographs from our first trips to America. There were fantastic black and white photographs of us in New York and Boston around 1989 and there's one or two of them in the book. It's funny when you see a photograph and it sparks off a load of memories. We might even do another book for the follow-up album because there were so many photographs that we didn't put into this book."
As with any successful song, the thorny issue of cover versions eventually rears its head but for Steve Wall it's the ultimate compliment
"If it keeps the songs alive great, I love when I hear cover bands doing Brewing Up A Storm. It's a real honour for me. There's a huge amount of covers of it on YouTube, I heard a really good country version of it two guys on acoustic guitar doing it really slow, but kind of like Garth Brooks was doing it. It was really good, they had a fantastic harmony on the choruses."
As well as fronting The Stunning and The Walls, Steve Wall has become known for his acting abilities in recent times appearing in shows such as Vikings and Netflix big budget fantasy series, The Witcher.
"Acting was my first love, that's what I wanted to do before The Stunning. I wanted to be an actor," explains Wall.  "I'd spent a couple of years with The Druid Theatre Company in Galway doing tiny roles and sound operator, assistant stage manager, understudy work and I absolutely loved it. I moved up to Dublin to pursue an acting career and I was just getting nowhere, I was on the dole."
Frustrated by his lack of progress, Wall got sucked into the Dublin music scene spending much of his time in The Underground on Dame Street, eventually deciding he was going to start a band.
"It was kind of a eureka moment and the next day I put an ad in Hot Press, "vocalist seeks…" and I hired legendary Dublin character Aidan Walsh's rehearsal room (now The Button Factory) for a couple of nights just to meet other musicians and see what came of it."
Wall eventually started The Stunning in Galway and acting career was put on hold. "I didn't go back to acting until 8-9 years ago. What had happened was The Walls put out an album in 2012 and we were really struggling. Rory, The Walls' drummer, had joined Hozier's band and everybody was doing different things.
"The Stunning lads were all working with various entertainers. Then Joe started working with BIMM and I found myself in the position where I was trying to organise gigs but I was calling all these musicians and trying to work around their timetables…"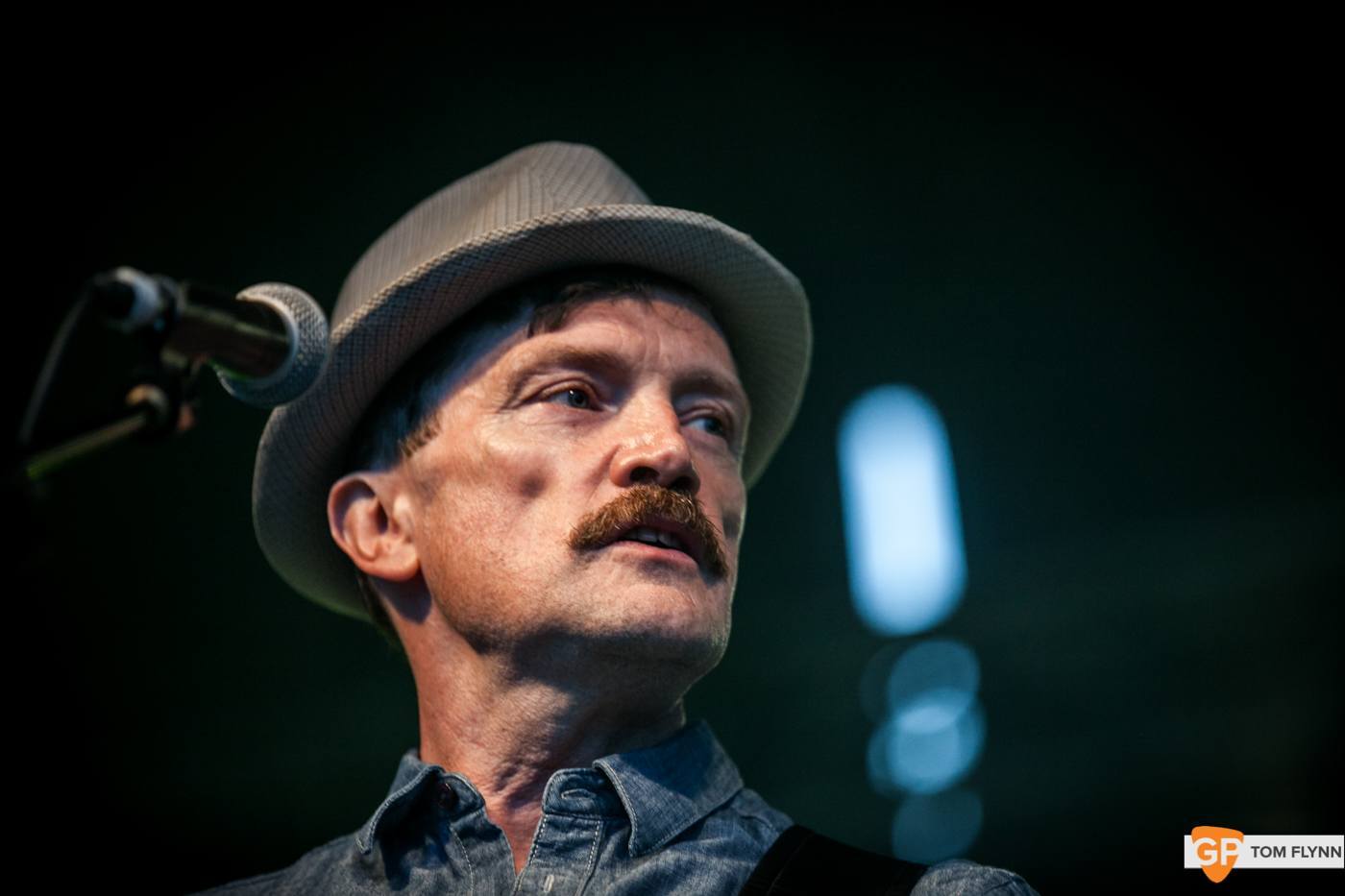 "So, I realised I can't keep doing this, I need to do something for myself. I decided that I wanted to go back to acting and I started a course in The Factory in Barrow Street, which is now over in Bow Street."
After two years of workshops and classes, Wall landed a part in Irish Comedian Chris O'Dowd's show 'Moone Boy' following his first audition since returning to acting.
"I got a foot in the door," says Wall gratefully. A string of appearances in short films followed before he landed a multi-episode role in Vikings. "I did 6-7 episodes; it was a really good experience because it was a big show and I had to learn on the job."
"It's all about experience really," he reflects. "…there's no acting workshop or acting class that can teach you what experience can teach you. I'm still learning, but I'm really enjoying the challenge. It's a different focus from music; it's hard, but I'm enjoying the challenge."
Wall's growing list of credits eventually led to him being considered for lead roles, which has in turn boosted his opportunities. "File under Jazz art-house," says Wall jokingly of his first turn as a leading man in the Chet Baker biopic, 'My foolish Heart'. "But it gave me an amazing experience, I got some amazing scenes for my showreel."
"Over the last few years, I've been able to build up my experience and get some great things for my showreel like The Witcher and Raised By Wolves, the new Ridley Scott series."
Steve Wall believes that many of the good habits and skills he's acquired throughout his career as a touring musician have helped him settle into the hectic elements of being on set.
"You've got to know what you're doing - for the bigger shows like Vikings and The Witcher there's no rehearsal," explains Wall, noting that you often don't meet the director or the other cast members until you are in costume, on set.
His ability to improvise and keep a straight face when mistakes happen, built-up from playing countless shows, also stands him in good stead. "You're trying things out and you have to hope the director will like it," says Wall before giving an example of when one of his suggestions has paid dividends.
"For The Witcher, I didn't know what my accent was going to be - when I was researching it I knew nothing about the books or the video game. I'm not a gamer and when I looked up the game on YouTube, my character Boholt and his gang all had cockney accents. That just didn't feel right to me at all because we're filming in a medieval forest.
The stunt coordinator was a Slovakian guy named Vlad - he was training us in the fight routines - and he had this brilliant accent when he spoke English. The more and more I heard him talk, I thought t'his is the accent that Boholt should have' and so the first day on set I said to the director, I don't know if you saw the video game but I'm not going to do an East London accent', so she said 'let us hear what you want to do' and I just spoke like Vlad and they went with it."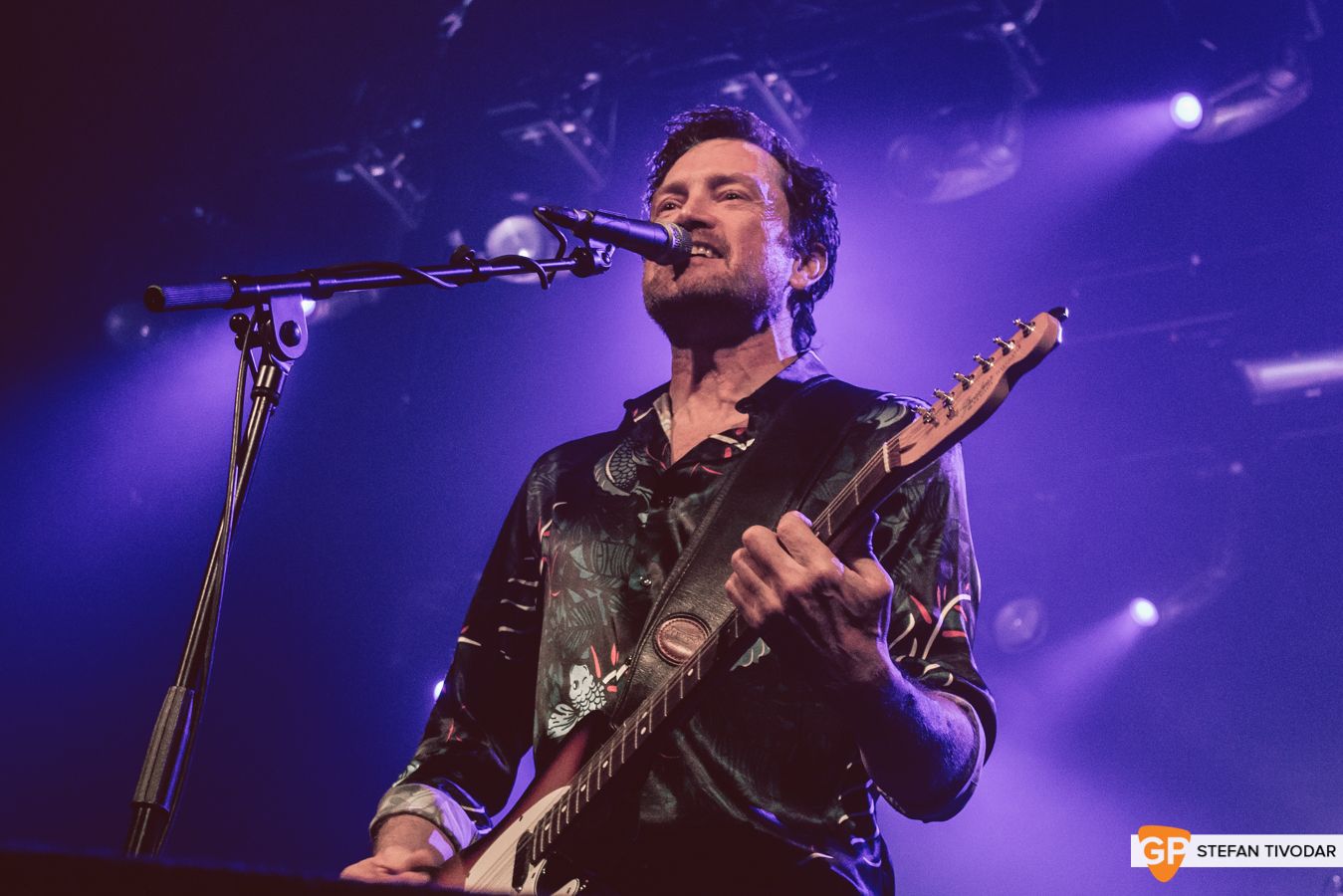 Perhaps buoyed by his successful venture into acting, Steve Wall is considering releasing music under his own name for the first time in his career.
"I'd love to do a solo album," he says emphatically. "That's something I'd really like to do next year. I've loads of songs that wouldn't suit The Stunning or The Walls. And I'd also be interested in collaborating with some other people as well. I've been playing with the same bunch of lads between The Stunning and The Walls for 30 years.
I've nobody definite in mind but I know so many great musicians and singers and I'd just love to be able to call some of them up say come in and sing on this or play on that. I suppose that's the freedom of being a solo artist, which is something I've never experienced."
However, Steve Wall does not envisage this meaning the end of The Stunning or The Walls going forward. In fact, it's quite the opposite.
"We have a Walls album of previously unreleased material ready to go and it really just needs to be mastered but we've kind of been scratching our heads as what to do with it, when do we put it out?" says Wall, alluding to the current malaise. "We kind of stalled it because we were doing the book but I'm really excited about it. It's really quirky and there's some instrumentals in there as well."
The Stunning's 'Paradise in The Picturehouse' special edition anniversary songbook is out now - here