Meath and Tyrone are not exactly known as being hotbeds of Americana, but when Oisin Leech and Mark McCausland combined to create The Lost Brothers those unlikely stars aligned.
Six albums later and they are amongst the most respected acts in their field having worked with the likes of Richard Hawley (Pulp, The Longpigs) and musicians' musician M.Ward, who is best-known outside country music circles as the man playing guitar with Hollywood superstar Zooey Deschanel in the duo She & Him.
They've also worked with Brendan Benson and members of Old Crow Medicine Show and The Cardinals have appeared on record with them. They were invited to appear on a Roy Orbison tribute album by Orbison's estate. Leech, has even provided vocals on an Arctic Monkeys B-Side. To say it's been quite the journey would be an understatement.
Their latest album 'After the Fire After The Rain' was shortlisted for the Northern Ireland Music Prize 2020 and has been hailed as the ninth best Americana album of 2020 by none other than Mojo Magazine. The duo have also been nominated in the Best Folk Group category in the RTÉ Radio 1 Folk Awards 2020.
'After the Fire After The Rain', sees the duo hook-up with their old buddy M. Ward once again, but never ones to rest on their laurels the duo have also added legendary Bob Dylan bassist Tony Garnier to the fray.
Road warriors in the truest sense, The Lost Brothers have recorded their six albums in six different cities soaking up the local vibes and integrating them into their output, however one constant thread that they pull on is the lonesome nature of the minstrel existence. The road calls them, but their homestead haunts them in both pleasurable and conflicting ways.
The Lost Brothers will return to Ireland for a series of rescheduled shows in 2021, details below.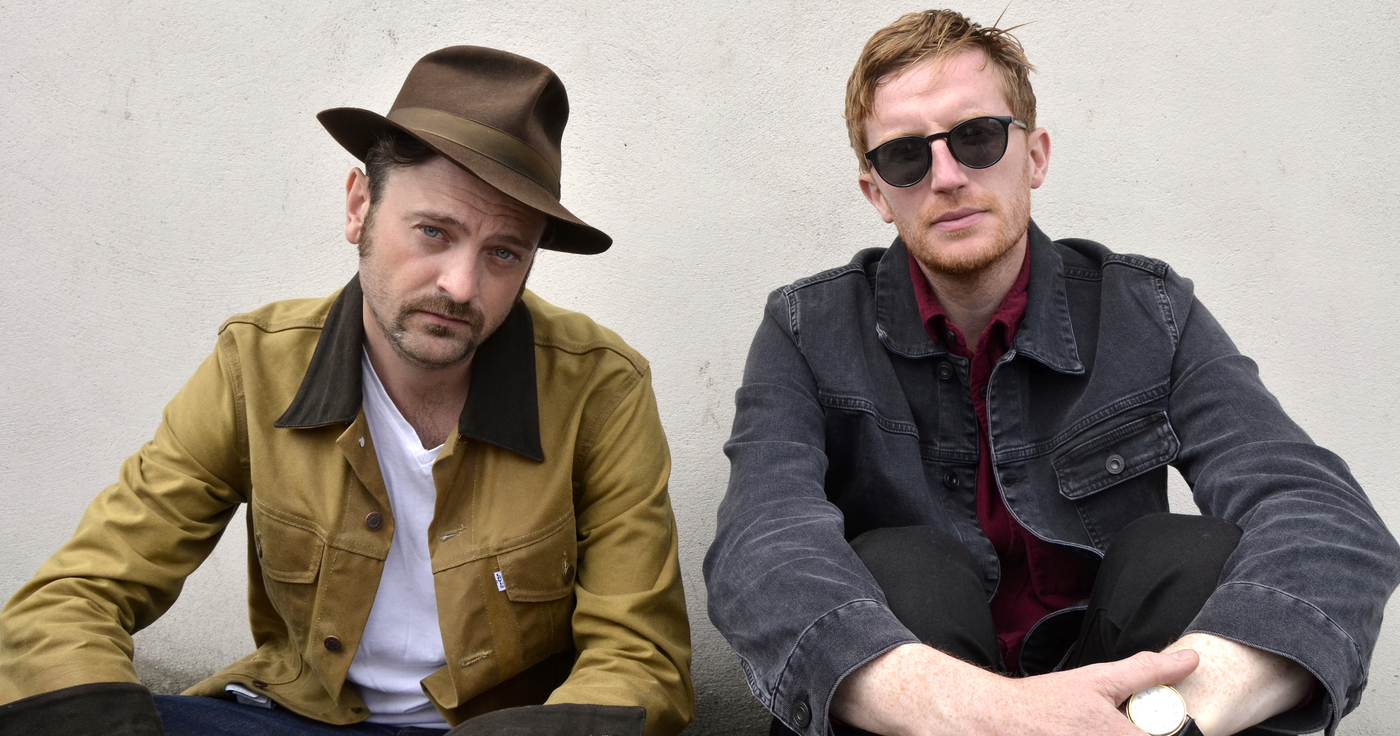 You guys have always had a knack of bringing in top class people to work on your albums but how did you hook up with Bob Dylan bassist Tony Garnier and Daniel Schlett for 'After the Fire After The Rain'?
OISIN: We met Tony a few years ago while on tour in Europe and have been friends ever since. When we mentioned we were looking to record a new album he suggested we look at Strange Weather Studios in Brooklyn where Daniel Schlett is the producer and engineer. Daniel and Tony make a great production team and we had an absolute ball working with them.
MARK: Yes, as with everyone we have worked with, over the years it kind of happened by chance and naturally. It wasn't really planned, it just happened out of friendship.
Consistently throughout your career you've recorded in different cities. Is the different vibe of each of those cities (and studios) as important as the different personnel employed on each record?
OISIN: Yes - it's exciting working in a new city for the first time because the senses are alert and sensitive to a brand new place- it makes the experience even more enjoyable and keeps the music fresh. More important than the place however is the studio gang you gather- the musicians and people that surround the making of the new music- that is by far the crucial element.
The title of your latest album is an amalgamation of two of record's songs. How did that combination come about? Did you feel that those songs bookended the album cycle in some way?
OISIN: A friend of ours suggested that album title after we played him the record. It's exactly like you say, it bookends the album and gives the listening experience a shape. Those two titles, "After The Fire' and "After The Rain' are really the anchors of the album.
MARK: Yea at one stage we were stuck and couldn't decide whether to call it "After the Fire" or "After the Rain". Then a friend just said "why don't you call it both?" That made sense to us - especially for the narrative of the record.
Your previous album was called 'Halfway Towards A Healing' have you found peace in the interim? 
OISIN: Ha! Well...music is the great healer for me- always has been. From morning to evening it occupies my world.  I'm fortunate to have music to keep me going- especially these days.
MARK:  In our music we are on a bit of a never ending journey for that island of stability in the midst of a storm. A moment of calm. I'm not sure we'll ever find it. Or if we want to. But it's the search that keeps us going. Maybe now we are three quarters towards a healing!
Very few musicians have made repeat appearances on Lost Brothers records. Why did you decide to re-team with M. Ward for Fugitive Moon? What does he bring to the table?
OISIN: I first met M. Ward back in 2008 when we recorded our debut in Portland Oregon. We've seen him on and off over the years and he invited us to sing on his latest album which was a great experience. He also turned up to our London gig last year and enjoyed some of our new songs. Eventually this led to him playing on this new album of ours. He's a magical guitar player and a brilliant artist. His riff on "Fugitive Moon' is just stunning.
MARK: Yep ….We've been admirers of M. Ward's music for so long now. It was an incredible moment when we heard back the parts he came up with for "Fugitive Moon".
The phrase 'Fugitive Moon' is a very vivid, yet mysterious piece of imagery. Can you tell us what inspired the song?
OISIN: This song started out as an idea called "Fugitive Soul"- a sketch that lived in the drawer for months until one day  when we were writing in Monaghan and the song suddenly took on a life of its own. We demoed it that same night in Tyrone. I remember driving home in the wee small hours and thinking that we had struck a little bit of magic on that one. There's a nod to the beautiful singing of Sandy Denny in the chorus and the rest is really for the ear of the listener. I'm always much more interested in what others hear in a song.
MARK: Yes we wrote that in a dream-like state while we were working on three other song ideas. We decided to take a break to clear our heads and this one just fell out.
You've worked with some legendary musicians over the years, but who is on your bucket-list to collaborate with?
OISIN: Haha...I haven't made a bucket list yet. I never think about how an album will be made until all the songs are in place and ready to go. But I will say this…There's so much great new music out there. Perlee- an Irish duo in Berlin are sublime.
MARK: We've been incredibly lucky so far in that we've somehow managed to keep finding ourselves with people who share a similar vision as us. They each seen what we do as a delicate thing that they didn't want to tamper with. We never had a list of people that we ticked off as we went. I think if we planned it like that, it would never work.
You make several references to Ireland throughout the album with the Boyne, Six Mile Cross and Glens of Gortin. For many years Irish musicians shied away from referencing Irish places and events in their output. Why do you think Irish artists are embracing Irish imagery in their songs on a regular basis once again?
OISIN: On previous albums we had experimented with this but it always felt too forced. On this album however, there was no question- these songs were inspired by local places like the River Boyne and the Gortin Glen- so we embraced it. The lyrics wrote themselves in that regard.  Writers have been doing this in the Irish song tradition for thousands of years so it's nothing original but we really enjoyed the process of writing these songs. I studied theatre and playwriting in college for a while and I was always interested in writers like Sean O' Casey and Brian Friel who could create these mythological places out of the local and the everyday - they did it in a way that never seemed colloquial.
MARK: For us, maybe it's been that we've kind of settled back in Ireland now as opposed to constantly being away. It's a base where we spend most of our time. Plus we grew up around these places so it's in our DNA. It was just buried somewhere. When you get back for a certain length of time, without realising it too much, it seeps its way back out of your subconsciousness and begins to flow out in the songs.
The album has been getting wall-to wall 4-star reviews. What's been your favourite reaction so far?
OISIN: It's really nice to see the album getting some good feedback. The recent Northern Ireland Music Prize Shortlist means a lot too. This is our sixth album and we are twelve years on the road - we have always taken our time with the music and on this new album we gave the songwriting process a lot of focus- working with Steve Shannon in Crumlin on and off for a couple of years during pre-production was very special too. It was fun to play new songs to Steve over the two years of writing.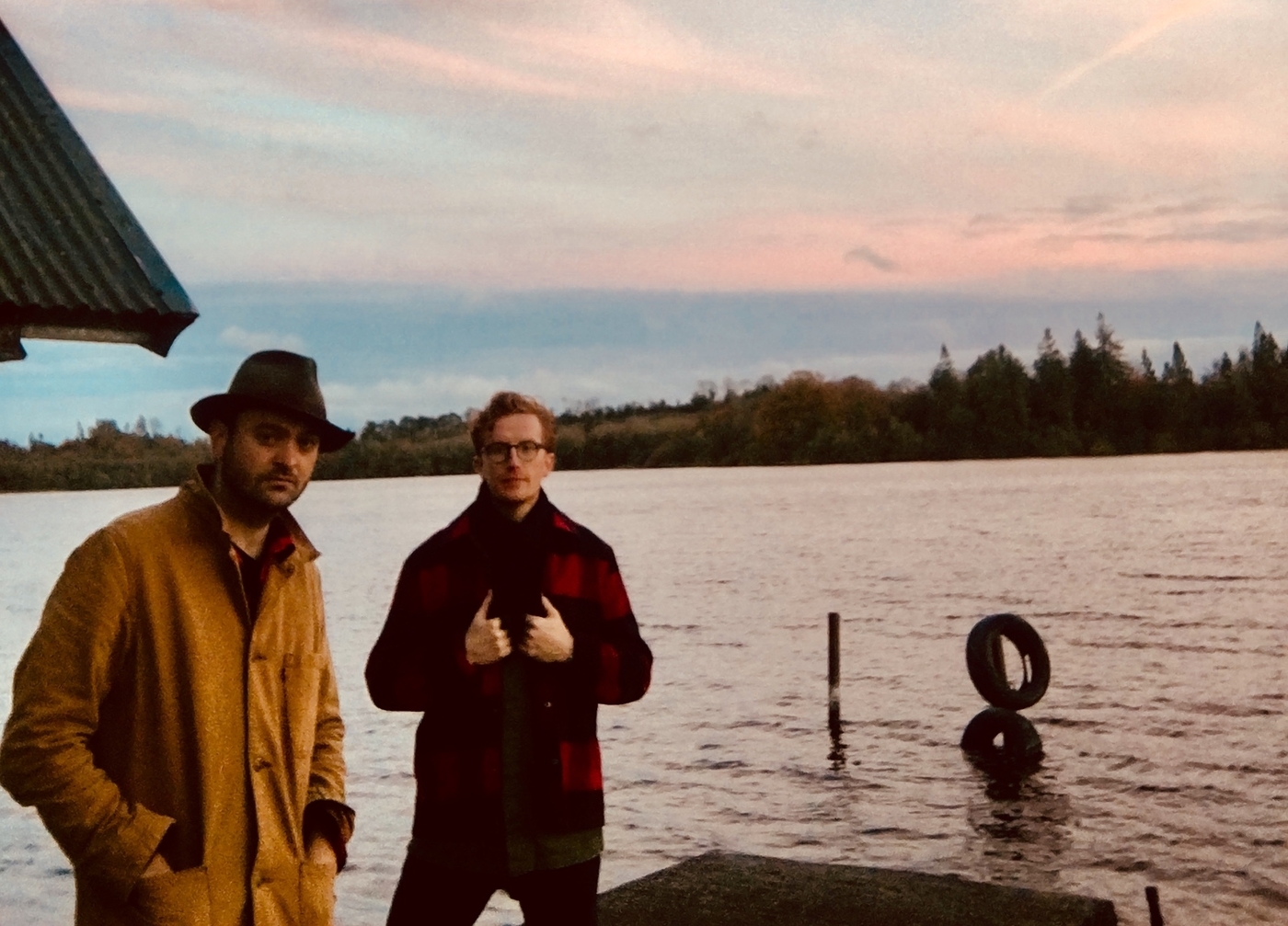 Not many Irish acts make it to album 6. What's the secret to your longevity?
OISIN: I don't think there is any secret.  For me a band is about making music with pals- so there's got to be trust and communication for it to flow.  Not over thinking things helps too though. For myself, it's also about staying connected to the music I first loved- bands like Alternative TV, The Clash, Stiff Little Fingers, Planxty, the UK Subs. Writers and singers like Phil Lynott, Leadbelly, Paul Brady, Billie Holliday, Dinah Washington, Iggy Pop, Irma Thomas, Miles Davis, Bob Dylan, Nick Cave, Fred Neil, Van Morrison, Sonny Condell...the list goes on and on. I lived in Naples and Sicily years ago and I did nothing but listen to albums all night and busked in the day- I did that for a few years- I constantly return to those first albums I gathered in my early twenties.
MARK: Each album leaves a question that the next album answers. It's like links in a chain. There's always a reason to go back and do another one. Kind of like leaving a cliffhanger at the end of a chapter to make you turn the page and keep reading the book. As long as we keep leaving ourselves these questions and clues, we will keep trying to solve the puzzle.
The Lost Brothers popularity has steadily grown with each release. Are you glad that you have become successful enough to continue, but not too successful so that you have managed to retain your anonymity?
OISIN: Richard Hawley once told me "Never make it by compromise- you won't be happy"... that doctrine has stayed with me. As long as I make music that stays true to the source then I'm happy playing to ten people or a thousand people.
MARK:We are blessed to have gotten this far. We've both been in bands on big labels and seen first hand what the machine can do to an artist. So to still be here after six albums of our own is something we don't take lightly. As for success, it means something entirely different than what it did ten years ago.
Like every other creative person on planet earth right now you have a massive hole in your schedule. How are you using it? Are you open to offers? Are you feeling itchy to get back on the road?
MARK: Like so many artists right now, we have no idea what to expect in the next few months - or longer. We are staring into a massive void of uncertainty. I'm doing this interview now eight months to the day we were supposed to be playing a sold out gig in Vicar Street, Dublin. But alas, the entire tour (along with so many others) has been put on ice until 2021. It's certainly going to be a tough ride ahead. But we must remain positive, hopeful. Maybe we might even be able to take some kind of positive from it all when the nightmare ends. With all this time in lockdown, maybe I can finally learn the kazoo.
OISIN: Yes I miss playing gigs massively but the day will come when we are all back out on the road- it will be golden.
Live Dates
Royal Theatre & Event Centre, Mayo - April 08 2021 
Ulster Sports Club, Belfast - April 10 2021 
Vicar Street, Dublin -  April 21 2021 
Dolans Warehouse, Limerick - April 25 2021

'After The Fire, After The Rain' is out now and available from www.thelostbrothersband.com - all tour dates are moved to 2021- original tickets remain valid.