Every year the GoldenPlec community of writers and photographers (50+) come together to vote on their ones to watch for the upcoming year. After pulling the votes together, we select our 'Plec Picks' for 2020. We have classical artists alongside rap, garage rock, bedroom pop and anything in between. Our list strives to encompass a broad spectrum of music in order to highlight the thriving music scene that exists in Ireland.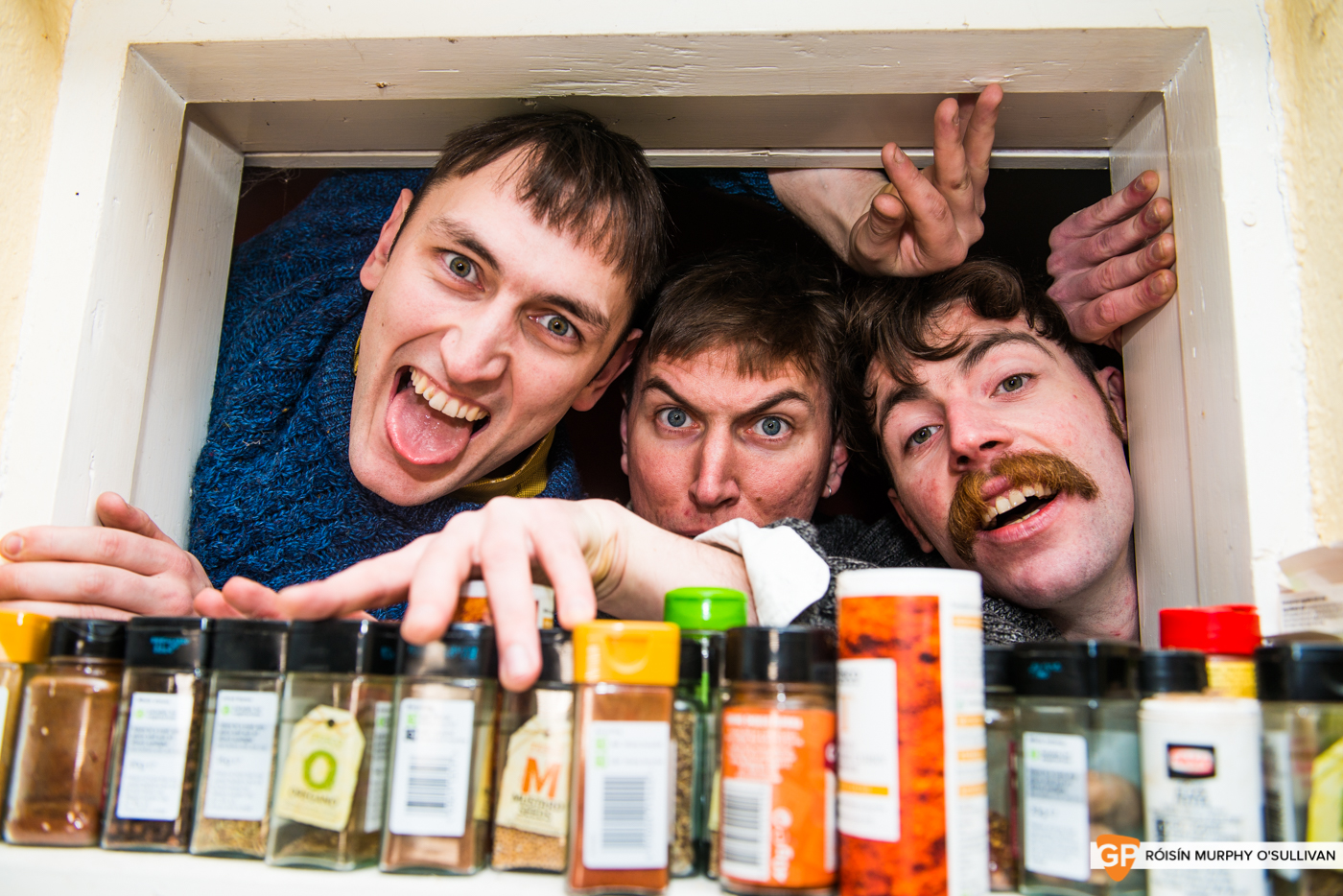 Intoxicating journeys and arterial fortitude
On hearing the 'A Mouthful of The Mary Wallopers' EP, you might decide that this is a lifestyle that speaks to you, but there are certain organisations across the globe that demand a sign of loyalty from their participants. Few of us are full Sicilian. We'll never be 'made' guys. Fewer again will ascend fingerless through the ranks of the Yakuza. It's not impossible though. In 1988, Johnny 5 was welcomed into a New York street gang in the film Short Circuit 2. All he had to do was help them break into dozens of cars simultaneously. Dundalk is closer to home, but demands no less a sacrifice. It's not easy and nobody said it was. Once you're in, you're in for life, but look...when a person joins a group they expect a certain return on their investment.
Ascendance to groupie status where The Mary Wallopers are concerned is no less brutal, but acceptance into the ranks is acceptance into a life of benevolence and participation - intoxicating journeys and arterial fortitude - and as with the Mafia or the Japanese crime syndicates, that life may be significantly shorter as a result. What's left of it, though, will be rich and rewarding. "When you join the team first you have to take part in a one in, one out gang-style initiation. It is a bloody and vicious challenge but once you have completed it, you are in. The benefits include drinking stout all over the world, and eating a fry every morning."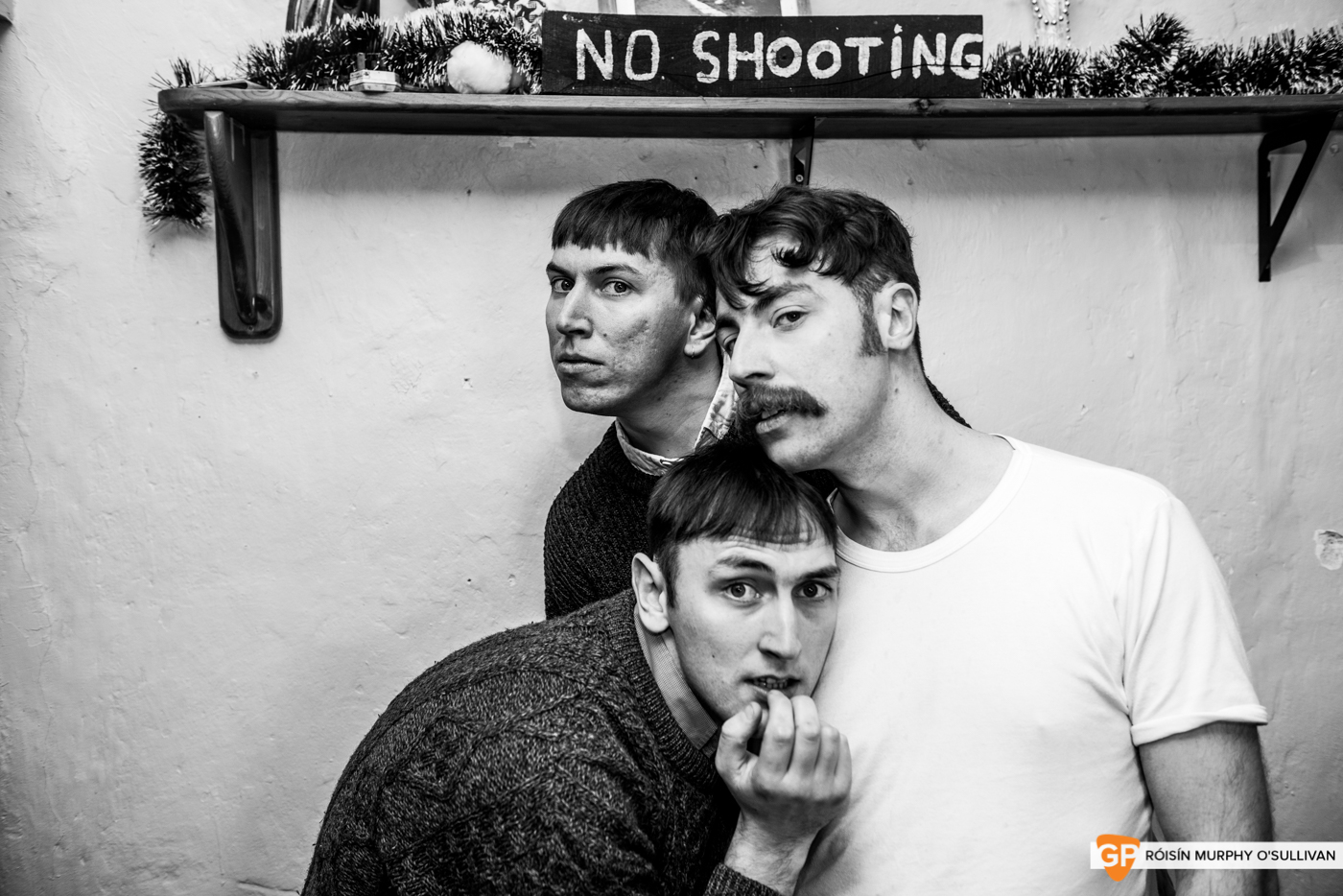 Bad bastards on Twitter
Brothers Charles and Andrew Hendy and Seán McKenna form the triad that is The Mary Wallopers. Until recently, Charles and Andrew have been kept busy with their hip hop duo TPM (expanded of late to incorporate DJ Snakey Bastard). While both groups have been running pretty much concurrently, The Mary Wallopers was a more casual thing until this year – a different style of music and performance despite the thematic crossover. "Songs we play with The Mary Wallopers have a similar anti-authority message to TPM songs, and some use humour the same way we do."
The transition from playing in front of TPM crowds to TMW crowds hasn't been as jarring as anyone might imagine - a move from electronic beats to acoustic and acapella – even if "people at a hip hop crowd are mostly going to be more wild. Saying that, we have done Mary Wallopers gigs with moshing." Both bands sit happily side by side, despite some Internet admonishment. "Recently we were abused online for not having separate Twitter accounts for TPM & The Mary Wallopers, so we setup a Mary Wallopers Twitter. It's been a fantastic project and we are settling in nicely. We're fairly proud of turning that nasty interaction into a positive! To the bad bastard that attacked us on Twitter; you can't hide behind a screen forever, we will get you and we know who you are."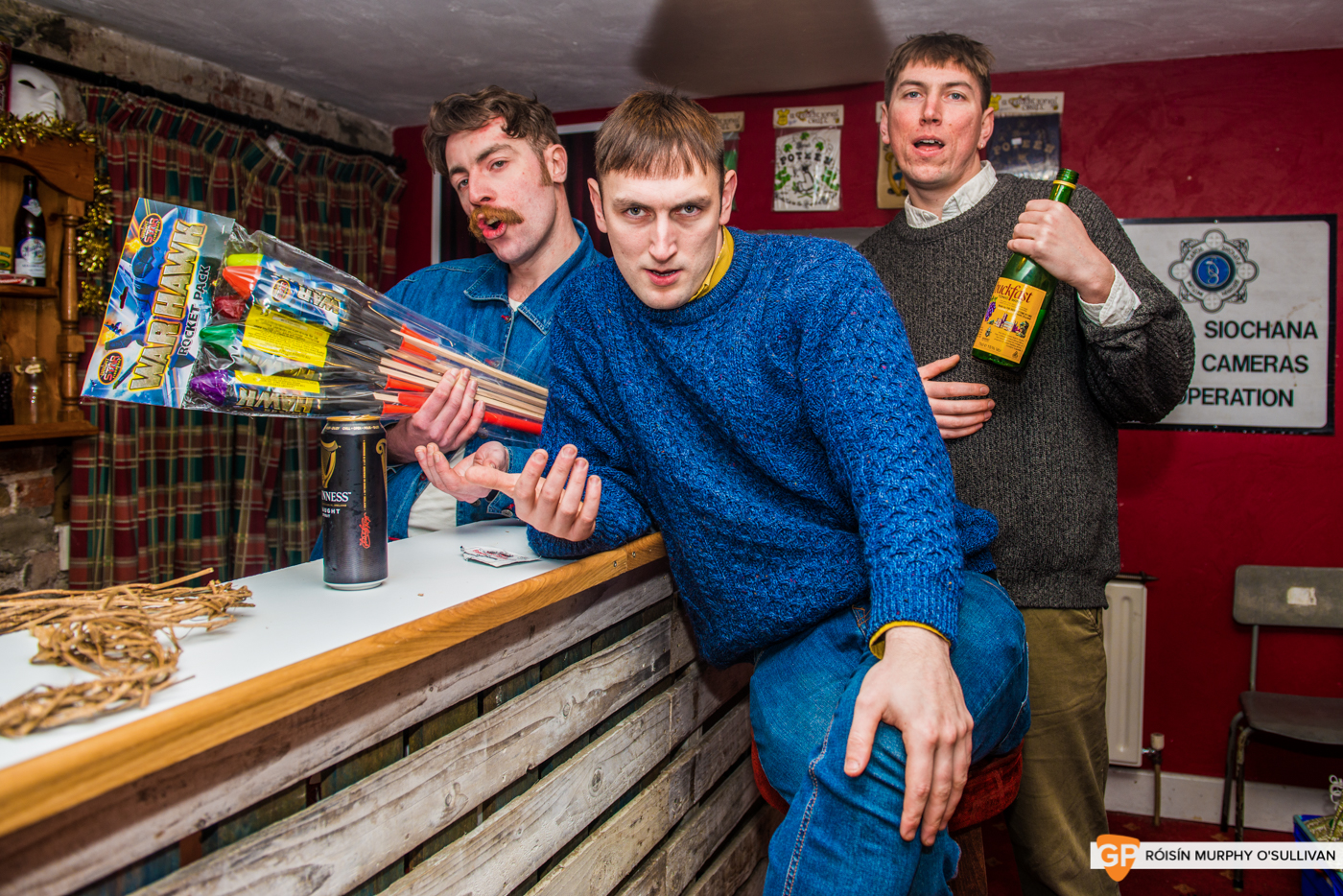 "Be proud of your hometown"
About three years ago, skint and thirsty, The Mary Wallopers decided to go around the pubs in Dundalk and ask "if they'd feed us drink if we played in the corner." Their first official gig took place on St. Patrick's Day 2016 in McManus' Pub where, fuelled by stout and cheered on by the good folk of Seatown, they reputedly played for 12 hours. "This is also the pub where the Corrs got started so onwards and upwards." The band maintains that while Dundalk on the surface can seem like another small dead Irish town, "you won't find the same rawness and spiritual energy by moving away to a city. Dundalk has a great music scene because people stay. In the words of Jinx Lennon, 'Be proud of your hometown'"
The band has always been fiercely independent. Tired of trying to put on gigs in venues, having to deal with rental prices and closing times, they decided to build a stage in the barn at the back of their house and put on gigs themselves - acts like the aforementioned Jinx, Junior Brother, Myles Manley, The Deadlians, The Pox Men. As well as this, and as with TPM, the band is its own industry, from organising tours, advertising gigs, raising money to fix broken vans, dealing with venues and promoters - it's a double-edged sword. Being 100% DIY is something that comes with its own positives and freedoms, but "juggling the business with the art is now and forever will be absolutely shit."
Thirty-two is the magic number
With around one hundred songs each in their repertoire, the trio recorded their debut album in two days with Mícheál Keating from Bleeding Heart Pigeons, whittling the relevant selection down to a more manageable thirty-two. While five of those appeared on their July EP, 'A Mouthful of The Mary Wallopers', only one song from the EP will migrate to the as-yet-unreleased full-length release.
Lead single Cod Liver Oil & The Orange Juice is a stand-out retelling, as instantly definitive in the Louth vernacular as Hamish Imlach's version. A hazy, nostalgic and typically tongue-in-cheek video accompanied the release, building on the homespun creations that accompanied many of TPM's songs. Director Paul Duane used cathode ray cameras from the '80s, giving the video "that ghosty Coronation Street feel." It's something you can imagine appearing on an episode of Reeling In The Years from a bygone Ireland, complete with a nativity, some romance, and heavy drinking.
Aside from Charles, Andrew and Seán, the forthcoming album will feature Tadhg & Sárán Mulligan ("sexy, talented brothers from Dundalk") on fiddle and concertina, although it is unclear at this point if they had to undergo the bloody initiation ritual. If the EP is anything to go by, the dozen or so songs that make up the debut album might well be labelled trad or folk, but as with TPM's hip hop tag, the label is redundant. These songs come from a similar place to those of Lankum (Plec Picks in 2016) or Kneecap (PP in 2019) - it's a punk spirit that drives these recordings, a sense of individuality, of place and independence. Thirty-two songs in two days is testament to that spirit, as much as it is to the tightness of a band that has honed the performances night after night, session after session.
They've been putting the legwork in, playing the length and breadth of Ireland - Letterkenny to Killarney and all the best spots in between - catching up with one of their old DIY barn gig comrades en route for some support slots. "Visiting the Barack Obama Plaza in Moneygall with the Junior Brother gang was definitely the highlight. It's at junction 23 of the M7 motorway, which was also a great project, congrats to all involved!"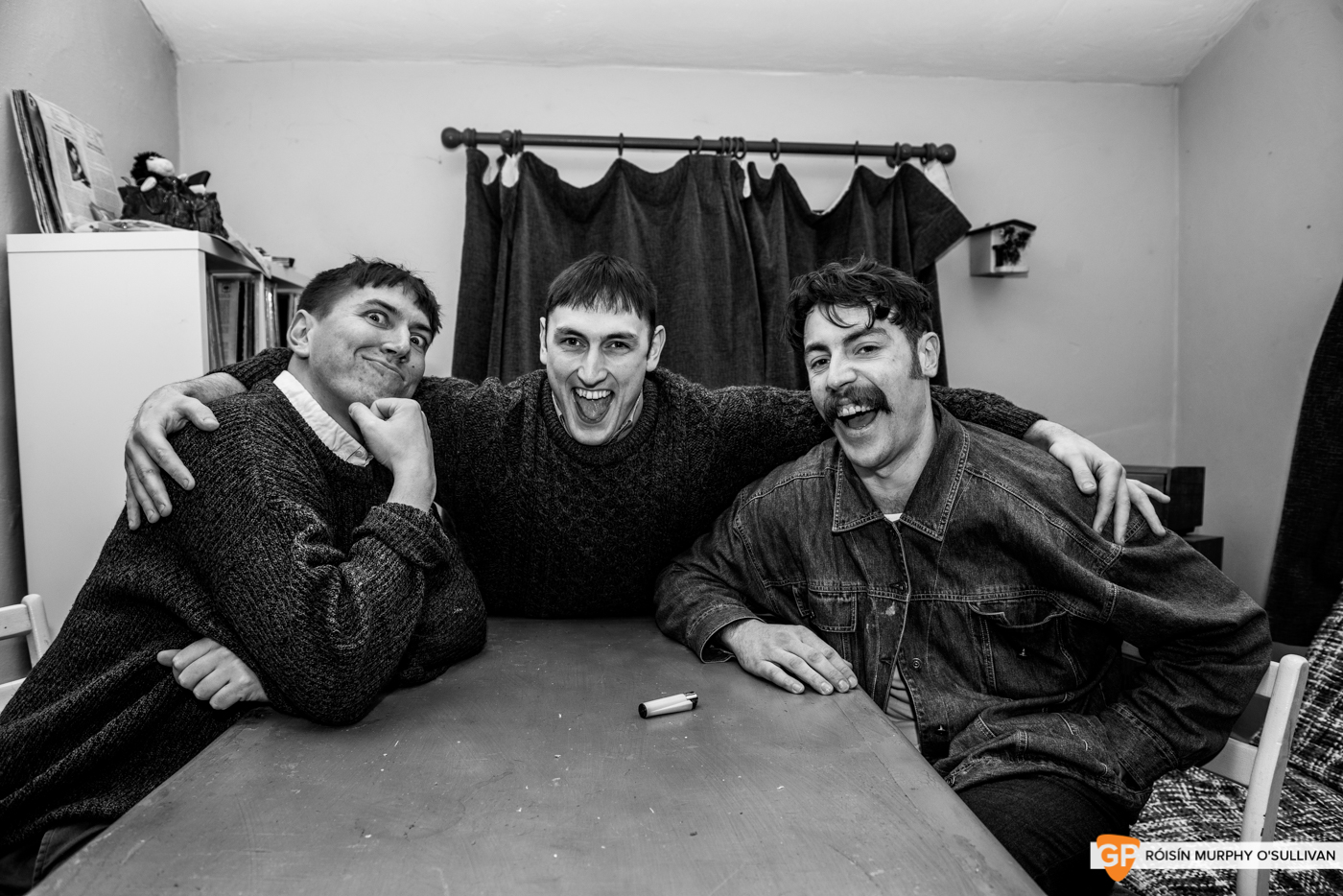 While TPM rang in the end of the century at Connolly's of Leap, it's The Mary Wallopers who are taking the lead on 2020. An early January Vicar Street warm-up with Lankum was the definition of a super Sunday, and they set the bar for themselves despite "shaking in our wee boots."
That punk spirit will carry them through whatever comes next, not to mention the organically grown fanbase that has pulled TPM fans into the mix as well as new recruits to the new sounds. The rewards and returns are legion. "This year with TPM a person threw their leaving cert results onstage. We have it up in our house on the fridge. Wish you all the best for the future, Fergus!"
They love their fans and their friends and their groupies, so they do. "They are all cute and hot and we love them and want to marry all of them and move to an island with them where we make love all day and consume the richest foods and wines 'til the time comes to move to the next astral plane."
Like we said: once you're in, you're in for life, and it will be rich and rewarding.
Full photoshoot:
Click on images for full size.