Every year the GoldenPlec community of writers and photographers (70+) come together to vote on their ones to watch for the upcoming year. After pulling the votes together, we select our 'Plec Picks' for 2016. We have classical artists alongside rap, jazz, grunge and anything in between. Our list strives to encompass a broad spectrum of artists and music in order to highlight the thriving music scene that now exists in Ireland.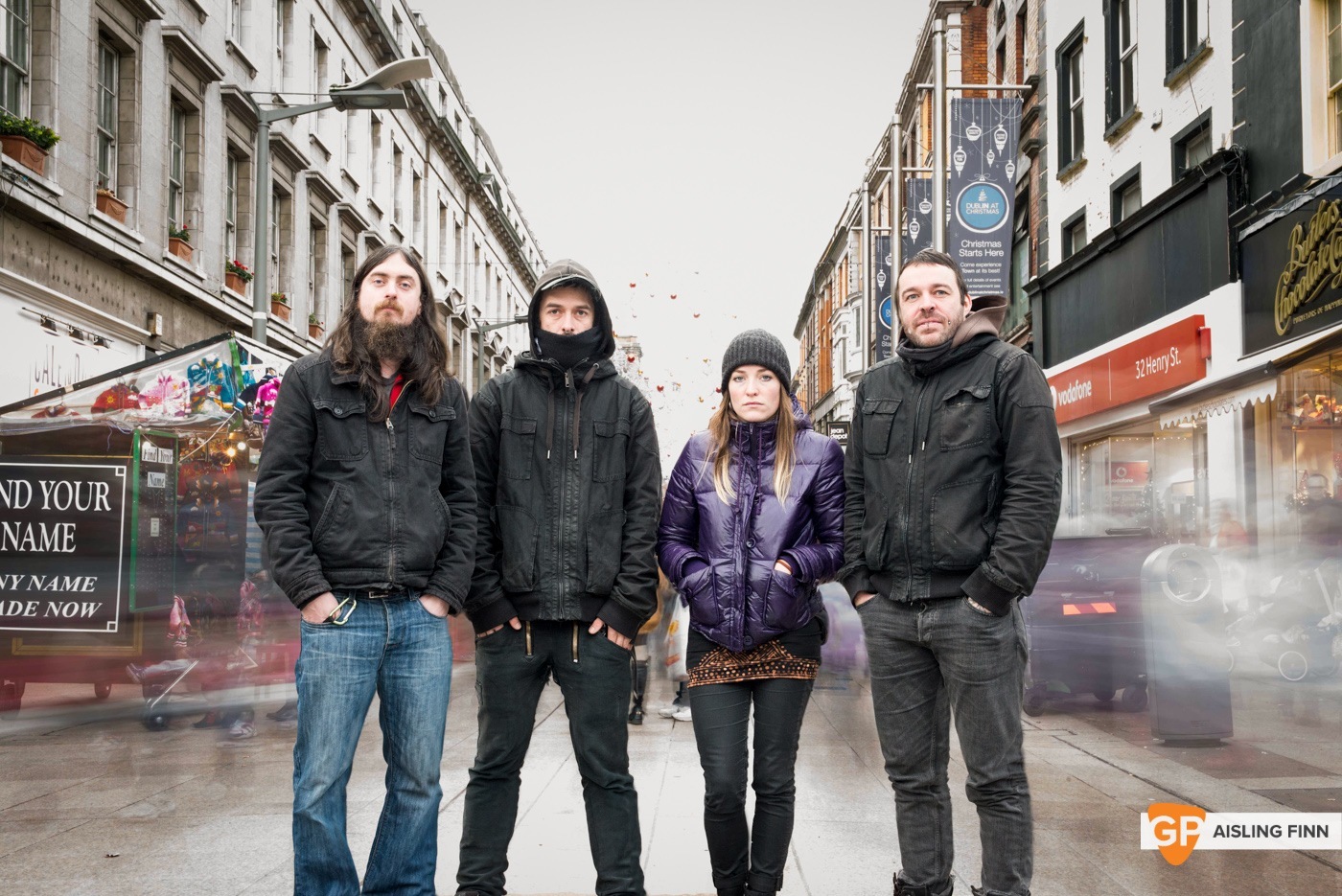 You need only look to the ever-escalating descriptions of their previous musical endeavours down through the past scatter of decades to get some idea of the hardening apprenticeships that members of Lynched (since renamed Lankum) have served: "busking", "informal sessions", "predictable teenage grunge", "rock'n'roll reprobates", "hardcore punk", "shock rock theatre", "black metal" and last, not least, but most thrilling, "a cosmic rock'n'roll, psychedelic black metal cowboy cabaret outfit" called Fuck You Written in Shit. That latter band counted Ian and Daragh Lynch among its numbers, the Dublin brothers who give their name and their music-soaked souls to this raw, traditional folk quartet.
A trad folk outfit might strike some as an incongruous place, then, to end up off the back of such wanton musical miscellany, but 'Cold Old Fire' couldn't sound like it does without that lineage. The explorations undertaken by the Lynch brothers, Cormac Mac Diarmada, and Radie Peat through their 2014 album are often astonishing in their scope.
Biographies, folk tales, poems - all woven together into something that sounds like part of a wider canon; familiar, yet bristling with the band's personalities and the experiences they've carried with them on their individual musical journeys.
The Providence of The Past
The band's disassembling, inhabiting and retelling of myriad strands of song and literature is vast. It's scholarly - meticulous in detail and history, rich in character studies and tales that span centuries and oceans, worlds even. Most importantly, though, when they play, it feels real; stories wrenched from the gut, excised and laid out as confession and catharsis. "There is a very visible dark thread running through a lot of traditional material, quite simply because it reflects all aspects of life itself, and it can be quite unremitting in this aspect" says Ian. "You are singing about the heaviest and most extreme of human emotions and circumstances - that I reckon the theories about different aspects of folklore providing a kind of pre-industrial folk-psychotherapy are definitely onto something."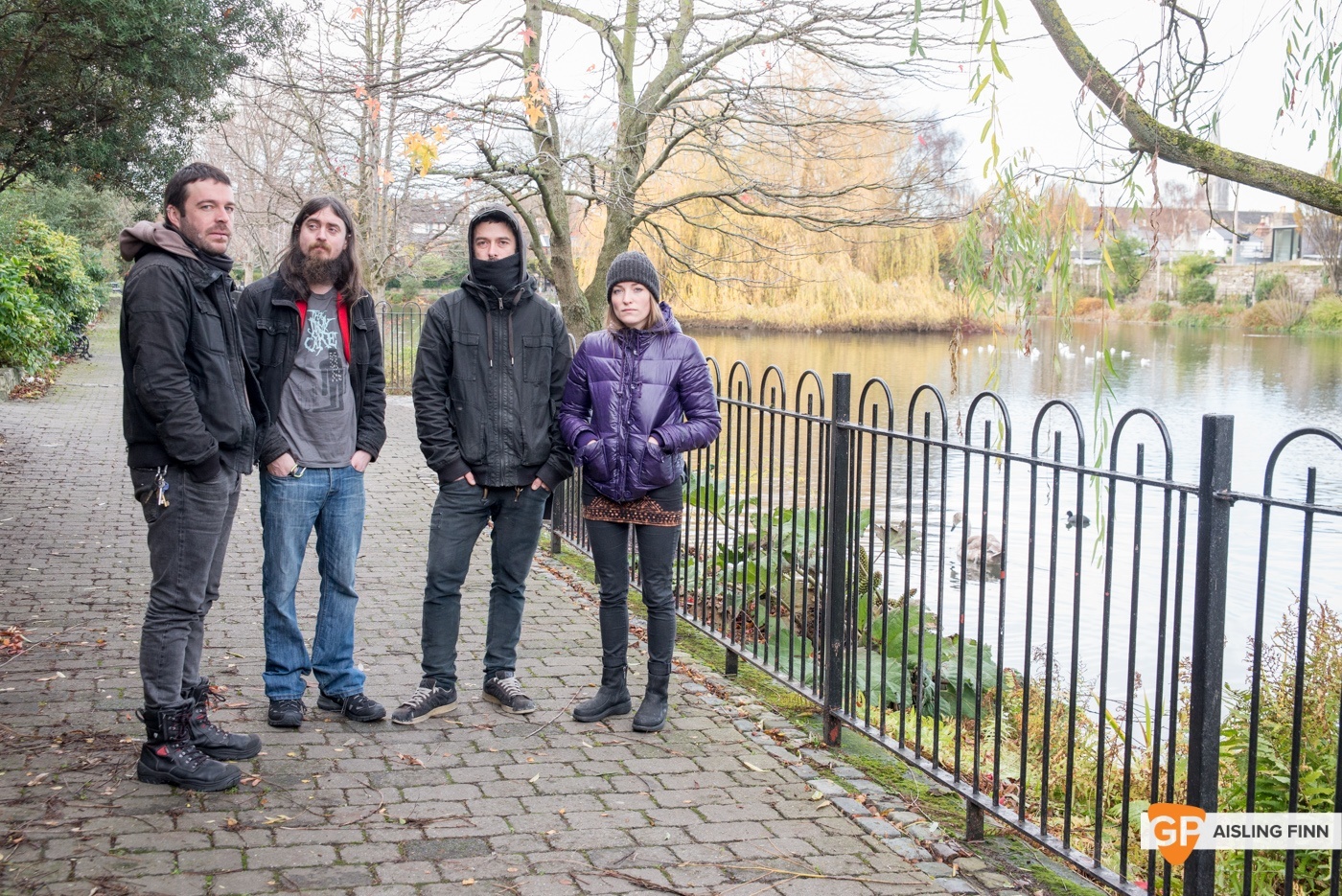 The song that Ian claims is largely responsible for the current formation of Lynched is as poetically mythical as their coming together feels it should be. "I had long thought that the poem Drinking Song from The Tomb would work well set to an air," and in true chameleon fashion, the song took seed from an 18th Century ceremonial song set to an Irish jig. "We asked Radie and Cormac to provide some instrumentation and thought that it worked so well that they joined the band full-time."
Based on words from 'The Tomb' by early 20th Century horror-fiction author HP Lovecraft - a writer so revered by Ian that he owns a container of soil from his grave - the song also tips a nod to anarcho-punk band Rudimentary Peni's 'Cacophony', an album of music inspired by Lovecraft's life and literary output.
Purist and Charlatan Alike
A plethora of musical tributaries feed four channels of influence. From prog through punk, psych and techno, rock'n'roll to metal, Monty Python and "the first seven Iron Maiden albums", each of the quartet brings something that sharpens that singular edge. Cormac extols the minimalism and use of repetition by the likes of Circle, Steve Reich, Neu! and Autechre, "keeping things as bare as possible but not impacting on depth." As the band are into their third run of pressings of the 'Cold Old Fire' album, the reaction to their sonic blend has clearly been favourable, "from purist and charlatan alike," happy that there are younger musicians keeping the tradition alive; stamping their name and personality on it in a time when it seemed as if interest was waning amongst people of their generation.
Lynched's 2013 release, 'Where Did We Go Wrong?!' was a much more gruff, sparsely adorned record than 'Cold Old Fire'. Despite being recorded in a week and a half, the band spent over a year arranging the songs for the latter, but even then the spark of imagination led to some last minute moments of fortuity - Radie hitting a wrong note on the first take of What Put the Blood, an unexpected sound that proved more interesting than that planned; Ian's on-the-spot vocal harmonies on Lullaby; guitar lines that spilled out aleatorically. The band recalls the intensity of the recording sessions, four strong-willed people with a voice in every aspect of the musical direction; agonising over the minutiae, until some sage advice from their engineer and de facto producer. "We eventually remembered some wise words that Danny Diamond gave us during recording about not being overly precious about it." The result is an unpolished gem.
"The origins of the music that we play, at its root, is supposed to be played around kitchen tables or sitting rooms or pubs. That's the tradition it stems from and that's where the heart lies," Cormac explains. "Once something is recorded it's set in stone but the material is always evolving. How we perform now is different to how we played a year ago." It's something that the band tries to replicate in the studio - the music in its natural environment. As Daragh concludes, though, live and recorded…just two different ways of communicating the same thing.
The themes they seem drawn to, the extremes of emotion, have a universal application. A particularly memorable gig in San Antonio had them playing to a room full of second-generation Mexican punks in a squatted social centre - "we got a better reaction at some of the punk gigs we played than in the Irish pubs, which I found fascinating." A recent Jools Holland TV appearance came as a result of their CD making its way into the hands of the show's producer, "a big Incredible String Band fan [who] was pretty impressed that we covered one of their songs on the album". It certainly didn't hurt their already established standing in the UK, built on word-of-mouth exposure on the summer festival circuit, even if Ian - in hindsight, happy that he got to sing an anti-war song on the BBC - was nonplussed in the run-up. "I'd never seen the show before, but everyone assured me that it was the business and much better than Top of the Pops which was the only reference point I had."
Where The Heart Lies
Funnily enough, that appearance made people back home pay more attention to the band than any previous slog, despite their deep-rooted assimilation of music from the land that helped shaped their sound - people like Planxty, The Dubliners, the indomitable Frank Harte. It's clear they have a complex relationship with their hometown. The song Cold Old Fire depicts a bleak Dublin at the onset of the recession, co-written with Cian Lawless, who was living with Daragh at the time. "The majority of people in Ireland are still being unceremoniously shafted while their children bail like rats from a sinking ship. The next five generations are going to have to pay for the financial fuck-ups of a few sociopaths, who somehow managed to get richer during the so called "recession" that destroyed the lives of thousands," says Daragh, the vitriol tempered only by recognising the increasingly common, collective expressions of public anger - one of the few things to have changed since the song was written, "actually one of the reasons we wrote it in the first place."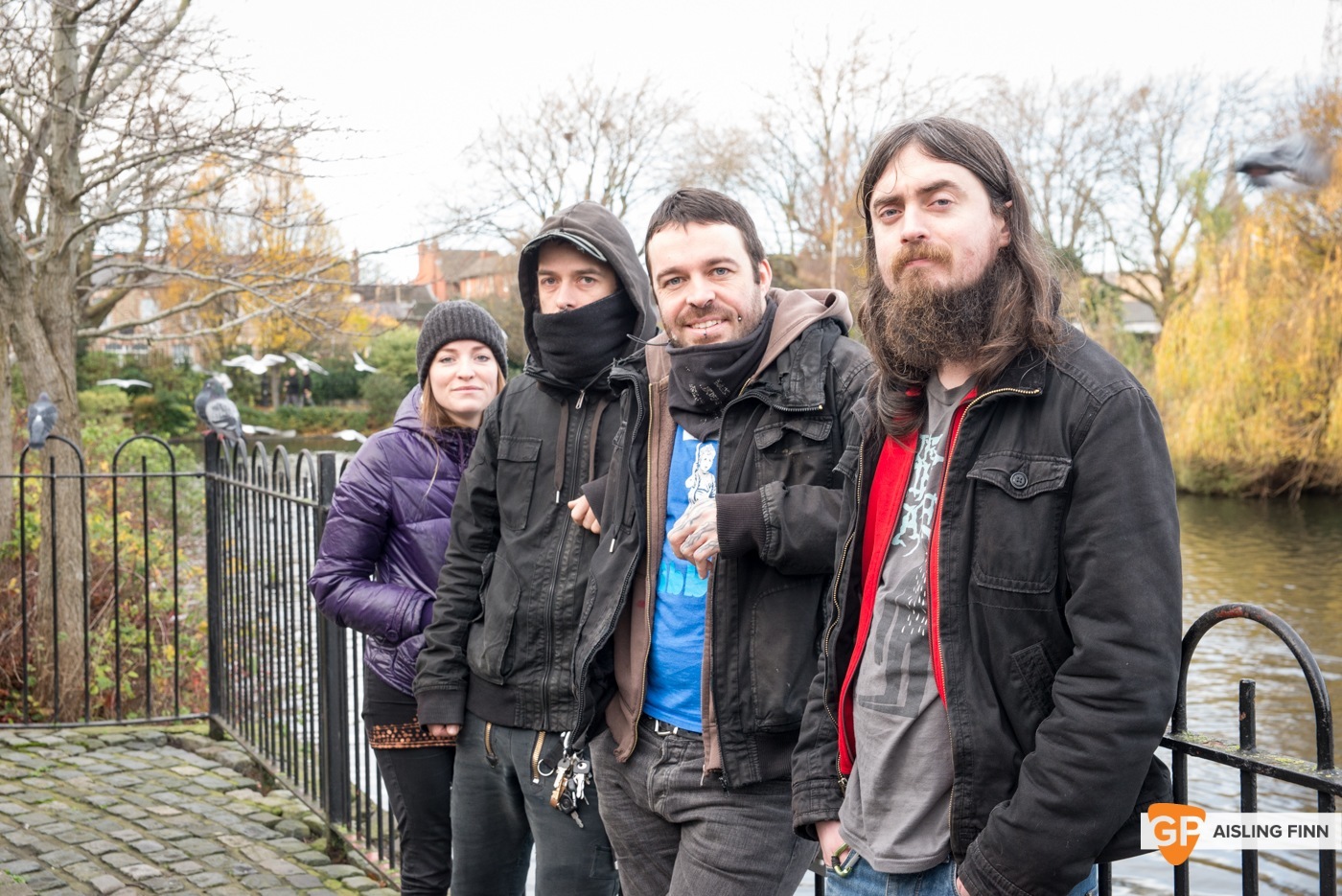 Cold Old Fire is protest punk in the truest sense; from the front line, cynical and cutting. It's completely disarming then to hear Ian's thoughts on the draw of certain music. "Sometimes a song is just so powerful in its story and in its message that you want to learn it straight away. Sometimes the air is so beautiful that it becomes lodged in your head and you just want to sing something, anything, along to it." Lynched just seem to attract good music; timeless stories. There'll be more over the coming year - tours; a new album; a proposed split between Lynched and The Jimmy Cake. Daragh's loftier ambition to have David Bowie cover their Cosmic Crusader may yield less success than Cormac's wish to record a thirty minute extended version of The Tri-Coloured House, but why not put it out there?
Amid the humour, though, Ian's stoicism is rooted in the heart. "I've never had any ambitions for Lynched so I'm just enjoying all this and taking it as it comes. I just want to keep on making and playing the music that I love. Everything else is a bonus."