January may have felt like a full year for many, but for Eoin French, otherwise known as Talos, it's been busy.
Sandwiched between supporting Aurora on both the European and US leg of her tour, the album launch for sophomore album 'Far Out Dust' will be held on 9 February in Dublin's Pepper Canister Church. "Pretty hectic like!" he agrees, as he sips his coffee in Lucky's of Meath Street. He's in good spirits and he has every right to be.
Having had the privilege of some early listens, 'Far Out Dust' showcases exponential growth both in terms of production techniques and songwriting ability.
"I think a lot of the last record, I was definitely more afraid or something, there was way more worry. [Far Out Dust] was way more like 'this is happening, here you go' kind of thing, which was nice." His newfound confidence has allowed him to open up to more collaborations.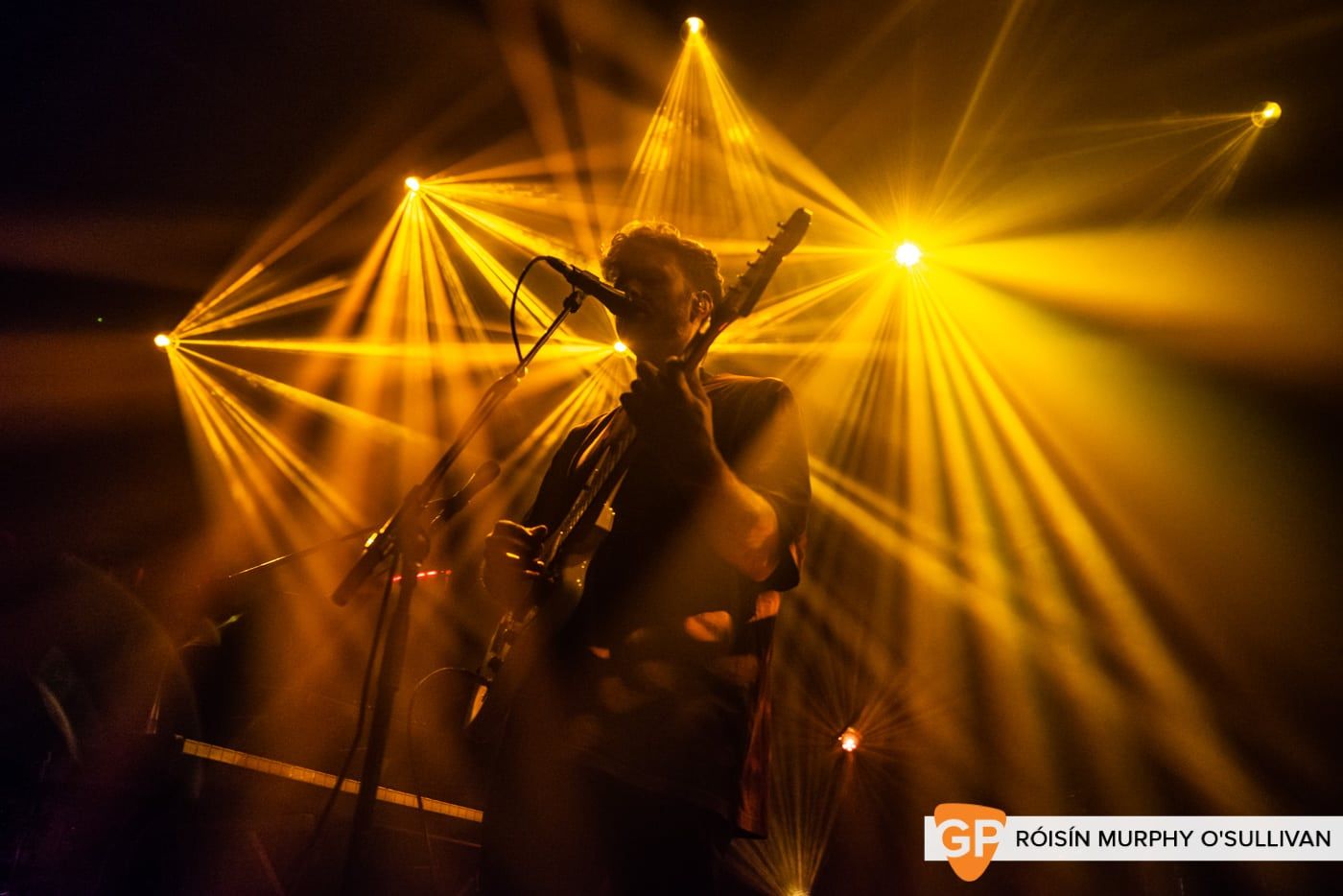 The days of Eoin French holed up in his bedroom are now a far-off memory. Instead, he finds himself recording across the globe from West Cork to LA to Iceland and back again. First single See Me saw him joining forces with Jenn Decilveo (Beth Ditto, AnneMarie), resulting in "the most overly pop song" he's ever made.
"The reason we put that song out first was that, for me, it was the scariest one to put out."
At the start of the process, he said to producer and longtime collaborator Ross Dowling; "You know this is going to be a pop record, but it's like my type of pop record".
Throughout all the collaboration, keeping the Talos identity was imperative. "Everything we got we really had to attack - the biggest fear was that we'd get something that didn't feel like me... so myself and Ross would pick it apart then put it back together."
The pair spent the most time on 2am. "It was just quite a different style of writing. I still wanted it to feel like it had weight, it had to be this thing that felt effortless but at the same carries something that was hyper-visual.
"It's basically the life we live at night, it's kinda woozy, a bit seductive.  It's quite slinky and quite sexual I think. It's quite a steamy song and it kind of exists in the moment of ecstasy and that's what it depicts."
Lyrically, Dawn, The Front came a bit quicker, built around a posthumous sample from Mayo's Conor Walsh. "Conor was a friend of mine and someone that spoke about doing stuff together but we never got the chance to do it. His family allowed me to use the sample and I'm glad we could. The Front is my favourite Irish song ever, so it was cool to get to honour him."
French spends 3-4 weeks a year in Iceland, time that shapes some of the defining parts of the Talos sound.
"My buddy Colm runs a studio there, and I go to see him. I've a lot of friends there now. Working with Valgeir Sigurðsson is a part of how I make stuff." Speaking of the Icelandic sound, French says; "They make sound so unique to anyone else in the world that it's very hard not to be influenced by it. Their ability to make texture in sound is... no one does it like that."
It's this scope and size in sound that made a success of debut album 'Wild Alee', and brought Talos on tour dates all around the world - experiences that shaped 'Far Out Dust'.
"The album was collecting all these experiences that happened in such quick succession that I almost didn't have a chance to realise what was happening and it's like me processing everything that happened, in these 12 vignettes or whatever they are... it's quite transitory"
Touring, French says, "is a very intense thing. You've no ground at all, it's not like you're living somewhere. You're living out of a van, you're a fuckin' circus act for 6 weeks. I'm not complaining, I love that."
Whether he has a flair for theatrics or not, he fixates on finding the extraordinary within the ordinary. "I looked at people like Joanna Newsom and all these people and they tend to take very mundane situations and make them fantastical, and that's what I've done, and that's how I write actually, or else I'm going to be writing about getting up at fuckin' 8 o'clock in the morning and walking down the hill in the rain to my fuckin' tiny studio in Cork City and getting a coffee, y'know what I mean, which is all well and good and is probably in there somewhere. I like the idea that it becomes attached to something fantastical and surreal."
It is fitting then that, in regards to the album cover, he "wanted an image that you'd look at it and you'd think it's beautiful but you would have no idea what the fuck it is. And I think we did it".
"It's actually a real photograph of something and I'm not going to say what it is, because that would spoil the surprise. Maybe a prize for someone who guesses," he laughs.
Much like his confidence, French's affinity for visuals becomes more obvious with each artistic venture appearing on the horizon. It comes as no surprise that he's just finished the score for his first short film, and is excited at the prospect of exploring this further. "I'm gonna jump into more of that, and start on to the next thing, whatever the next thing is." Watch this space.
Talos at the Pepper Canister Church, Dublin February 9 February is sold-out. However, Talos is also making an in-store appearance in Tower Records at 1PM on the same day.