Los Angeles singer-songwriter Syd B made her Irish live debut at The Ruby Sessions last week. We caught up with her and her collaborator Floyd Fuji in The Vintage Room of The Workman's Club for a quick chat about her new EP 'Water Me' and her future plans.
Syd B has been carving out a reputation at home as a promising R'n'B act with a penchant for racy, slow jams with intricate lyrical meditations on her interpersonal failures and fantasies.
Syd B is of Irish heritage and she is keen to return soon and play a show in an unlikely location. "We wanna go to Glendalough. My mom's side of the family is really Irish I'd love to come back with her someday." 
This is also musician/producer Floyd Fugi's first trip to Ireland and reality has succeeded expectations.
"When we showed up yesterday the clouds were just emerging from the mountains. It looked like God could walk out at any second. It was beautiful," says Floyd Fugi on his first impressions of Dublin City, in a statement that would surely set pulses racing in the Marketing Department of Tourism Ireland.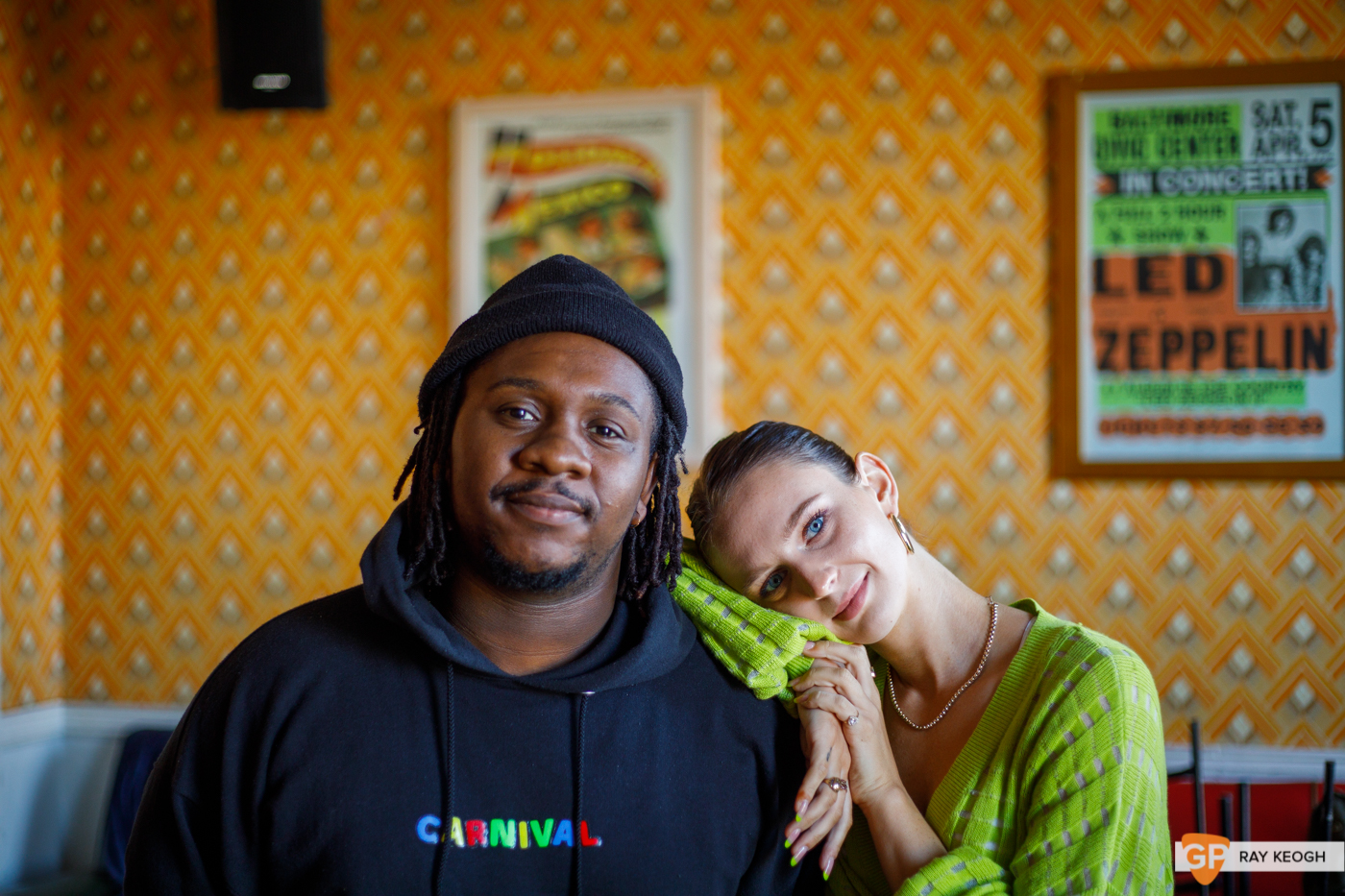 Though Syd B is here to play a solo show, as our conversation unfurls it becomes clear that it is impossible to tell Syd B's story without telling Floyd's. The pair first became aware of each other whilst studying at Berkeley School of Music, though they wouldn't meet until after they had both left the Ivy League College.
With the increased influence of BIMM in Dublin and on the Irish music scene, it would be remiss of us not to get some perspective on the fantasy and reality of music college from an outside source.
"It was this big fantasy thing," acknowledges Syd B. "I really had no idea what to expect out of music school in terms of studying something that's always purely been a creative outlet for me. I never studied it technically before, besides my voice, but that still seemed creative to me. All of the people that I work with today went to Berkeley."
However, the fantasy soon turned sour for Syd B who dropped out after a year. "I think music school is hard when you know that you want to be an artist, because nobody can teach you how to do that besides yourself."
The Californian girl struggled to acclimatise to both the weather and slow pace of Boston life.
"I went home for Christmas break. I played a couple of gigs and learned so much being around LA and when I got back to school, I just felt blah…." she says, sliding down into her chair. "LA was very stimulating for me as a player and at that time in my life I needed to be learning from people around me instead of from a teacher. It just wasn't inspiring me at all. Whenever I'd go back to Berkeley, I would just not want to write or do much." Her misgivings eventually led to Syd B taking a gap year. "I put out a single and was learning so much more at a faster pace and I still haven't gone back."
Floyd's experience in Berkeley was more positive, but he has some words of advice for anybody considering taking the plunge.
"If you go to music school, you have a little bit of a crisis (laughs) I definitely went through it and there were times when I thought about stopping. You are kind of in this zone where you're focused on your curriculum, everyone has to take theory and harmony.
You can major in anything from business to jazz composition to professional music performance - I did business because it was apart from all the playing aspects of it. It's such an important aspect of the industry today I feel."
My whole thing was I wanted to learn how to read music and I got that in the first two years in Berkeley and everything else was like, "this is a lot" (laughs). Music school is interesting. I think it breeds a lot of great artists, weather you're there for a short time or a long time, because it can be a kick in the butt either way."
Despite Syd B and Floyd both studying at Berkeley they never actually connected until after they both stopped attending classes.
"He was pretty famous at school. I was a fangirl," says Syd facetiously, trying to embarrass her bandmate. "I was there for two semesters. I didn't cross paths with many people"
I came home to start my project and before I knew it everybody I knew from Boston was trickling out to LA – if you go to Berkeley, you either go on to LA, New York or Nashville - I messaged Floyd on Instagram and said I wanted to put out an EP and would you be down for working with me?"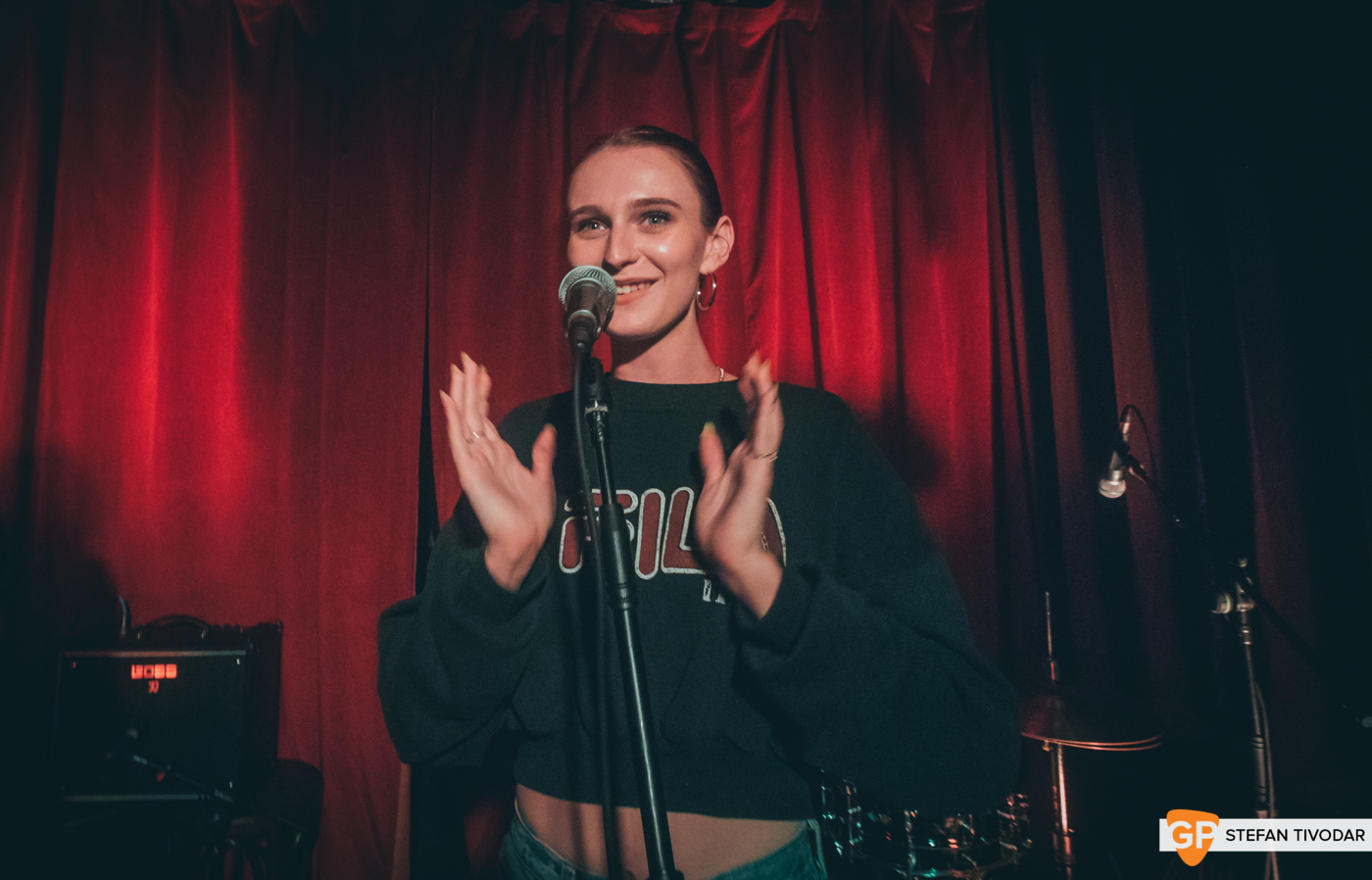 In the interim, Syd B had struggled to find a producer she really had a concrete connection with. She recorded singles Free Love and Free in London.
"I lost it for about a year "this is so stressful." I couldn't find a producer where it was an easy process and I feel like we understand each other."
The sessions for Syd B's 'Water Me EP' were fast and free flowing once the set to work.
"It was all pretty quick, each session was 3 to 4 hours and we would finish the song" explains Floyd, noting that "A lot of people have talent, but don't really have a vision. And she has both."
Lyrically, much of Syd B's work revolves around her romantic mishaps and using anecdotes and specific phrases as a springboard to write songs based on true events with scenes created for entertainment purposes.
Despite her bad luck with men she tries to defend her relationship radar. "I just got really unlucky. I feel like my radar is pretty good on people" she says, before Floyd interjects "On regular people, yes!"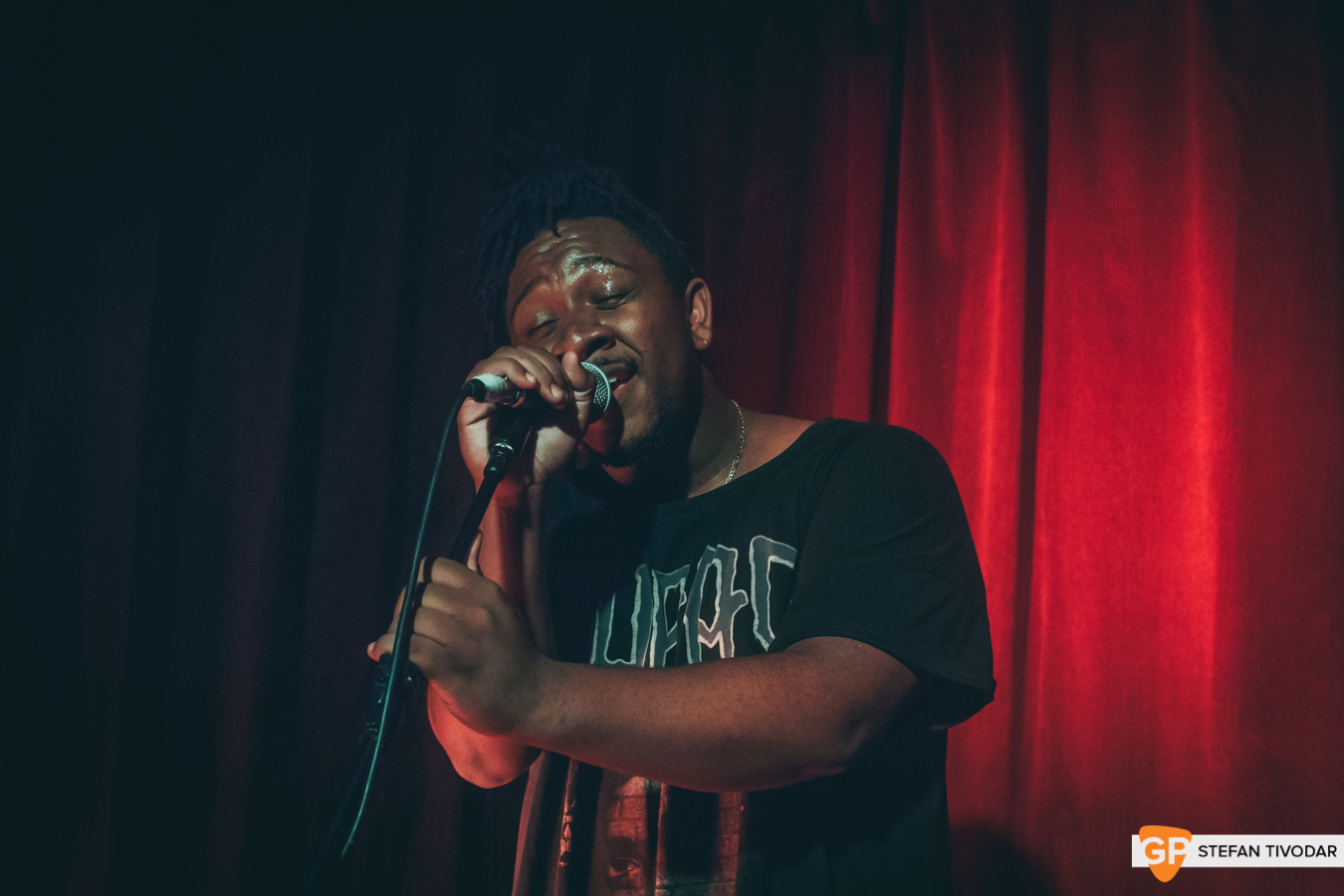 "Actually, it wasn't good because here's the EP," she concedes. "I'm only 22, so sometimes you're like this is what I want and then you're like no, you're crazy. I'm glad I went through all of that though. Now I know what to look out for my radar is much better."
"We talk about those things in (writing) sessions." says Floyd, trying to steer the conversation to steadier climbs. "I'm glad you picked up on that because a lot of people don't ask. It's very cathartic. We usually start with a topic before we start the song. Something that can be a metaphor or a play on words."
One song which hangs on a play on words is recent single Water Me.
"I always think about how that song could mean so many different things. I think when I first wrote it I was talking about a romantic relationship, but now that I look back on it, I think I was really dehydrated creatively at the time and meeting these people and working with them really helped me to grow.
This EP is a huge milestone for me as an artist, finding my sound. Especially Floyd, in the way that he creates and writes and plays, what he listens to. I think it inspired me so much to grow alongside him."
When we inquire if Water Me was inspired by one particular romantic mishap she replies "All of them - I'm just like a cactus at this point. Jesus."
"I couldn't feel my feet for at least three days." says Syd B at the mention of the video for Water Me, which features her in a bathtub.
"It is the most polished (video to date) but it's the one with the least amount of prep. We got everything together really quickly. I owe most of that video to the director. He was just so on top of his shit and wanted to make it super professional.
"That was one of the coldest nights in LA." adds Floyd. "that video was a fun time. I showed up, she was already in the tub doing takes. I remember between takes she was like "can you feed me a cracker"."
"I still really like the VHS stuff," she says referring to her earlier videos. "For Feel Love, I wanted to have a girl on her own - I didn't want to be in the video - I wanted to see it and help create it. For Free, I wanted to be in it, but I still wanted it to be mysterious. And for this one there's really no mystery and I think that's a good progression, that's what I wanted."
Even though the EP only arrived earlier this year Syd B is already planning subsequent releases for 2019 and beyond.
"We're gonna keep putting out new stuff" says Syd B excitedly. "The next single we're gonna put out in the next two months is called Guilt Trip."
"It's a really fun track," she exclaims. "I'd gone to Palm Springs for a little staycation and I wanted to sum up my summer in a track. We collaborated, wrote verses on what our summers were to us."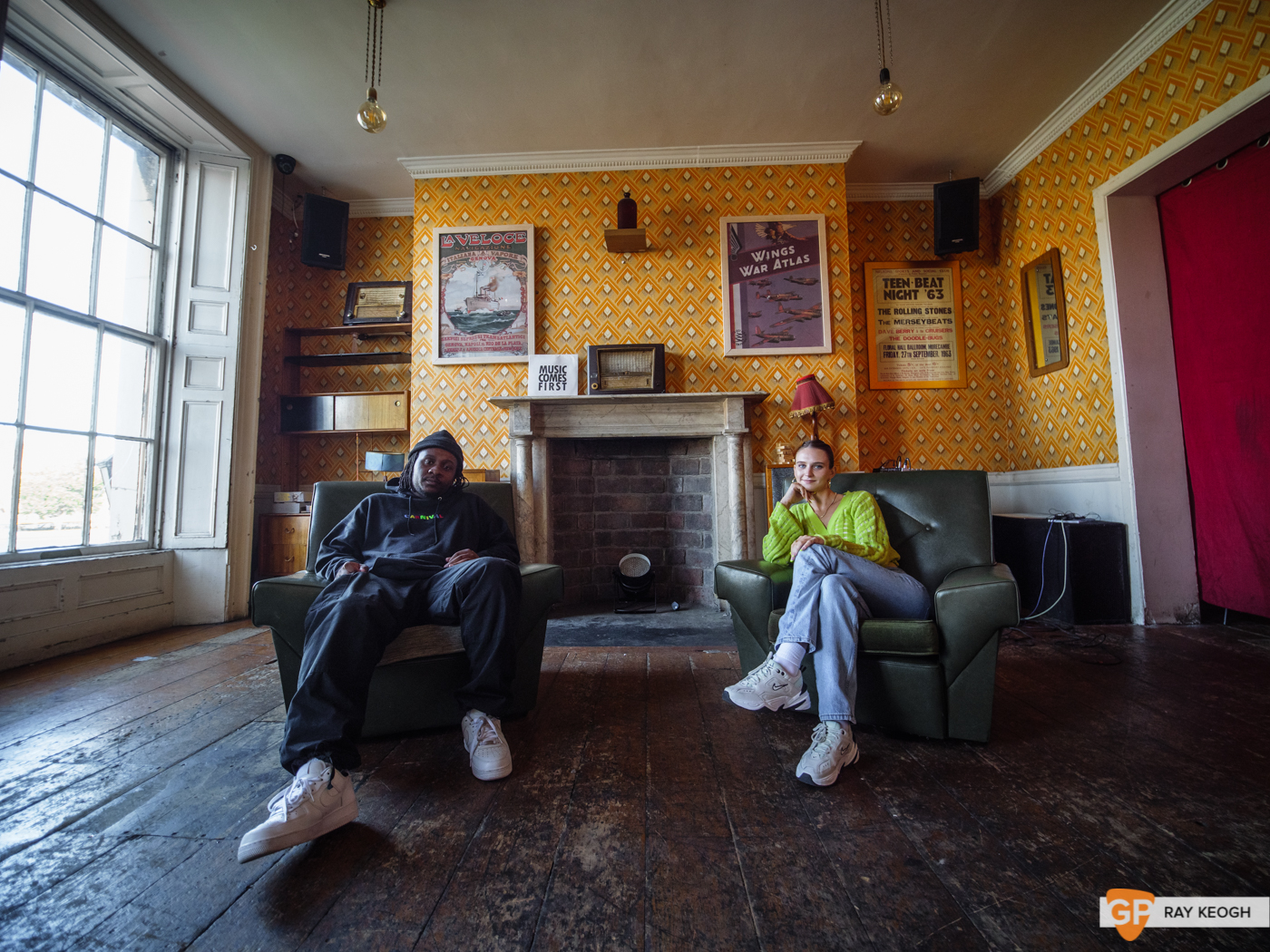 Floyd meanwhile has new material and a collaboration with Syd B arriving under his own name in October with a project called 'Two Birds, One Stone'.
"I haven't put out music for about a year. I took some time off to work on production because I really wanted to express myself in that way. Working with Syd has been a huge realisation of what I can do with my instrument and production. Syd is on a track called Mint and the other track is called Level
I'm excited for those to come out. Level is more of an upbeat jam-room song. Mint is more late-nighty. It's about starting out in a relationship after things fall apart and feeling new again."
Beyond this year, Syd B has her eyes firmly set on creating an album in 2020.
"I love big projects and I want to do a concept album, but I want to do that when I can pair it with some really cool visuals. I love the trend of doing a short film with your body of work in music. I just have to have a cool enough story to tell and I don't have that yet."
While she may not have the concept fully developed the main protagonist is certainly settled upon.
"I feel like a lot of my music in the past has been about another person and I want to make my album about me and where I come from, instead of saying fuck you to someone else. Obviously that stuff that has happened to me will be ingrained on my system forever, but I would like to make an album that says this is how you learn from it and draw lines."