We caught up with New York harpist and songwriter Mikaela Davis ahead of her appearance at The Ruby Sessions in Dublin on Tuesday; the first of six shows that the Other Lover singer will undertake on a whistle-stop tour of the country this week, concluding with a show upstairs in Whelan's on Sunday July 14th.
It's unusual for a US artist to spend so much time in Ireland, but Davis had an alternative motive for returning to the home of the harp; visiting her guitarist, Cian McCarthy's family in Limerick who own the famous local haunt Nancy Blake's.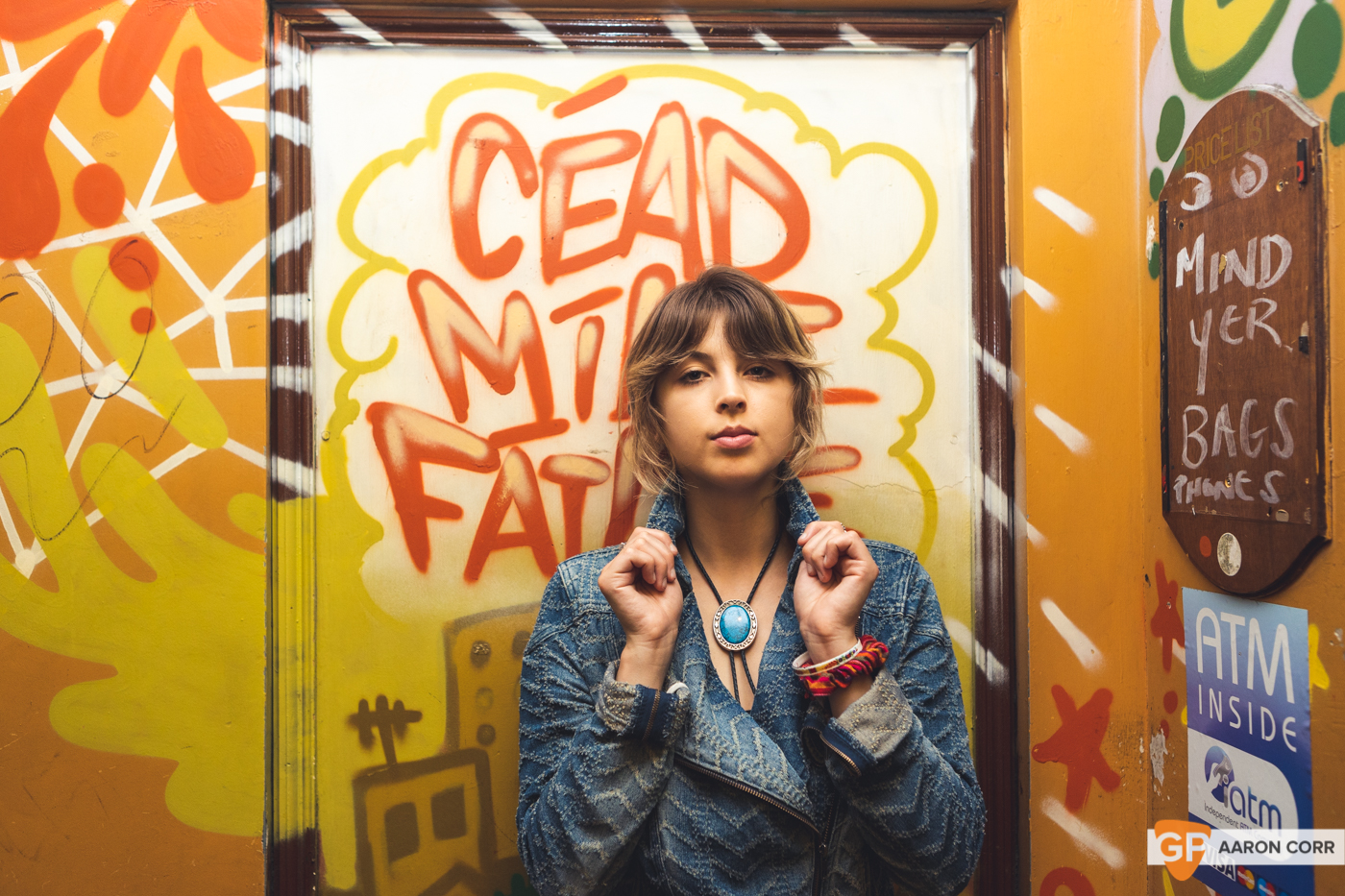 "We decided to come here because we were in Germany and we wanted to come and visit Cian's family, and then I thought we may as well book a tour too."
Touring Europe with a large instrument such as a harp can prove quite expensive, so Mikaela has taken to renting and borrowing instruments as she goes. "It was kind of tough to find a harp, I was surprised," she says, noting how exciting it is for her as a harpist to be playing the instrument in front of Irish audiences again.
One of the venues which she explored for acquiring a harp for the Irish leg of her tour was through our very own Saint Sister.
"She uses a smaller harp. She doesn't use a pedal harp, so she couldn't help me." Davis has been really impressed with Gemma Doherty's playing and she would be up for collaborating with the Northern Irish outfit "Next time I'm here we should do something."
Mikaela Davis' love affair with the harp began unexpectedly at elementary school. For Davis it was a love at first sight when she first clapped eyes and ears on the instrument aged eight.
"I almost started playing cello," she says. "Our schoolteacher was showing us all the different instruments and they showed the harp last and I was enamoured by the instrument. I came home from school and said, 'Mom, I'm gonna play the harp next year' and that was that."
Cello's loss is the harp's gain. Davis - like Doherty - is dragging the ancient instrument into the modern musical arena with aplomb. Her unique approach to the instrument often catches people off guard, with many mistaking her sound for the humble guitar.
"Sometimes people turn up to a gig and they are like 'woah, that's a harp'. I'm used to it so it doesn't really faze me any more," she says. "It probably has to do with the effects I'm putting on it - usually I use a memory man (effects pedal), put a really short delay on it. I guess I use it more like a guitar than a harp sometimes."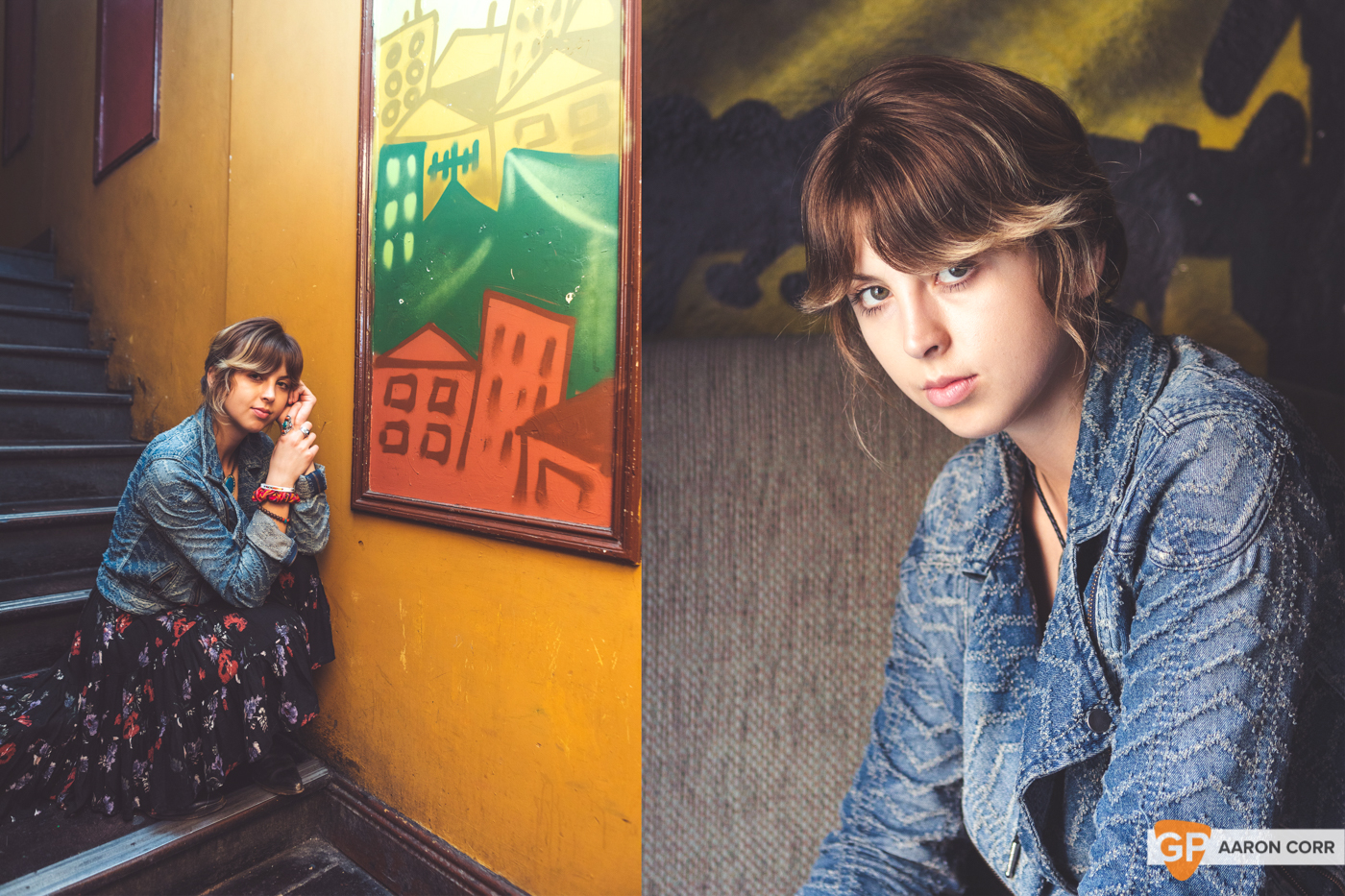 "It was always my main instrument, so I didn't really think about it," says Davis when the conversation turns to songwriting. "I'd heard about Joanna Newsom and she was writing songs on the harp. So, I thought 'okay, you can do this', but I went a different route because I have a full band - bass, drums and such - but that's more to do with the music I'm influenced by I guess."
Mikaela Davis' 2018 debut 'Delivery' showcases her love for the 1970s arm of the great American songbook. "I love Neil young, the Grateful Dead, Carole King, stuff like that. I guess the music I wrote came more out of that."
'Delivery' turns one next week and Davis is grateful for all the opportunities which that record generated for her, however she is eager to move on from it already.
"I'm ready to make another record," she says adamantly. "It's been a really fun year, but I'm ready to record new music." Davis and her band have not been resting on their laurels in this regard. They already have a stockpile of new songs in various states of repair, and you can expect to hear many of them on her Irish tour.
"I'm playing a lot of them live. One new song is called Saturday Morning. It's a song that Cian wrote that I'm singing. We've just started playing that one live and I'm really excited about it." Another song Mikaela Davis is excited about is A Promise Nobody Wanted To Keep, though she notes "Some I'm not really sure of the titles yet."
For the follow up to 'Delivery' Davis hopes to embrace a live sound, and whilst all of the song titles may not currently be finalised one thing is for certain, she has no interest in repeating herself.
"I try not to pin myself into a certain genre, I hate genres," she states, opting instead to unburden herself from creative expectations. "Maybe there will be a song like (Other Lover or Do You Wanna Be Mine?) but mostly I'm moving towards a live sounding record, it would be cool to record to tape."
The Staves guest on two songs from 'Delivery', Emily and Pure Divine Love. The Watford trio have been a major influence on Davis' career to date
"I haven't seen them in a little while, the last time I played in London they came out. It was such a pleasure touring with them and they brought me to Ireland for the first time about two years ago and played a lot of the venues we're playing on this tour."
Collaboration and appreciation are major themes in Mikaela Davis' career to date with her covers, including her take on Elliott Smith's Half Right wowing both fans of the original artist and her own alike.
"I'm a huge Elliott Smith fan. I came up with that arrangement when I was recording a record that I put out when I was 18." Davis has since disowned that album, even going so far as to take it offline. "My friend Brian Moore had gotten a new camera and said 'we should take a video of you playing that Elliott Smith song and put it on YouTube.' I did not expect the reaction. Overnight it had 15 thousand views. That was one of the first things I ever put on the internet."
More recently Davis has contributed to Harry Nilsson and Uncle Tupelo tribute records, bringing the wow factor once more to lesser-known  songs in each artist's canon.
"Why did I choose that Nilsson song? All of the classic Nilsson songs were taken because it was the second tribute album," she says, half-jokingly of her vivacious take on Take 54. "I really wanted to sing 'I sing my balls off for you', I thought that would be funny."
When it comes to covers "It's really whatever I'm listening to at the time," she states. However, when it comes to arranging these songs for the harp Davis is aiming to produce the soul of the song rather than a perfect reproduction of it.
Her degree in music has come in most handy in this regard. "I love transcribing. I did a lot of ear training in school," she says before explaining her creative process for covers. "I will usually change things to make it sound nice on the harp rather than learning it note for note, what the guitar or something is doing, especially if it's strumming chords. You don't really strum chords on the harp so I'll change it to make it more interesting."
Mikaela Davis Irish Tour:
July 11 - Dolan's, Limerick
July 12 -Roisin Dubh, Galway
July 13 - OTB festival, Bruncrana
July 14 Whelan's (up), Dublin
Tickets to all dates available here.