At several points during our conversation, Shrug Life's Danny Carroll offers email responses to questions; worried that he may be rambling. He admits early on that he is horizontal in his current down time. However, there is no cause for concern whatsoever. Carroll is a candid and natural talker with an interesting point of view, keen observational skills and great sense of humour; all the while being extremely articulate and thoughtful.
Of course if you've listened to Shrug Life before, you'll know this already. The band's 2017 debut album ¯_(?)_/¯ was praised for its wry humour, social consciousness and pop sensibilities in the Irish indie blogosphere. The band's quick riffs, lively rhythm section and infectious hooks sound familiar without being derivative or reliant on any one particular sound. "Neil Hannon said once that 'originality is just a case of having a disparate set of influences'" Carroll muses.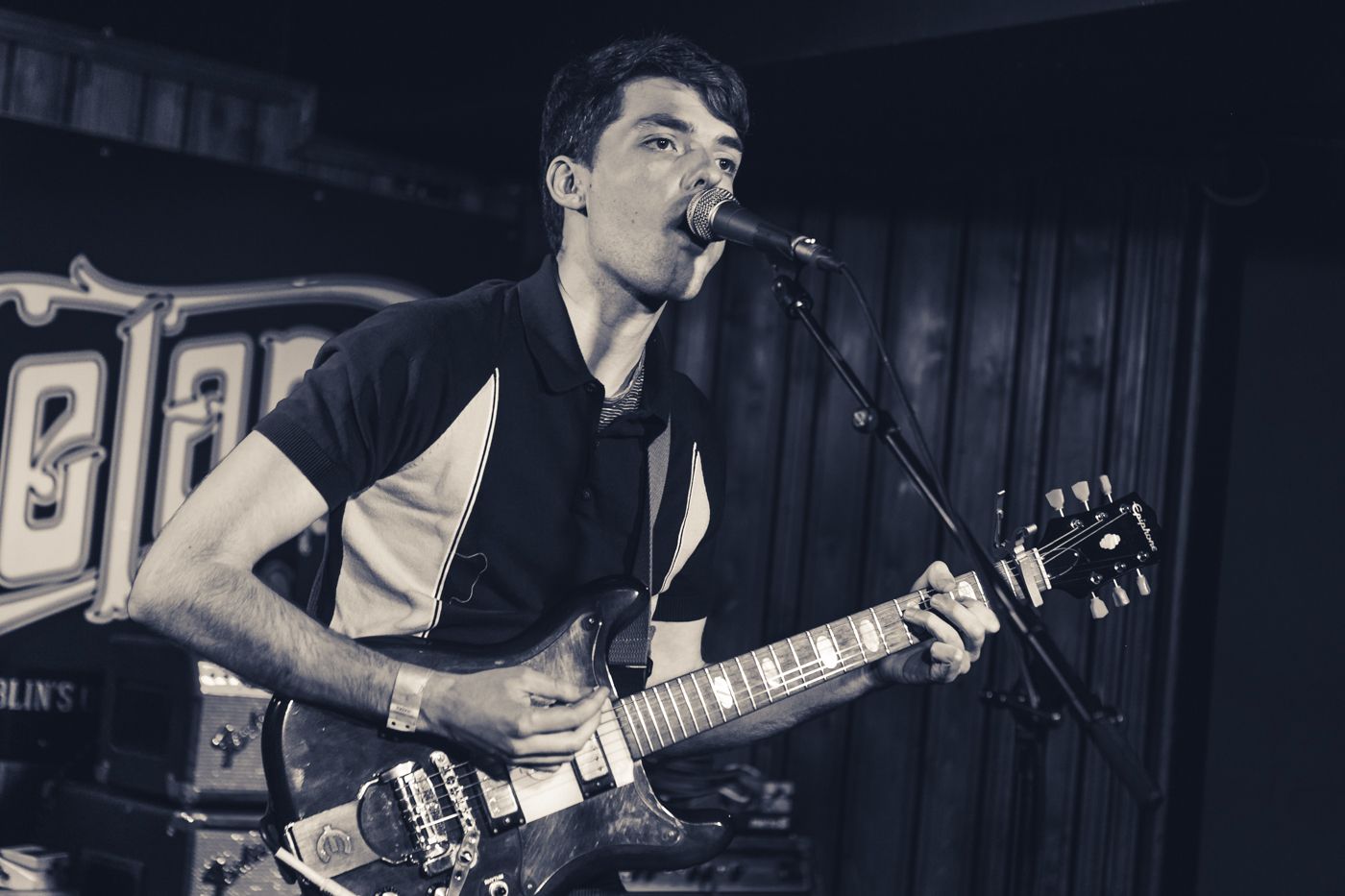 "If there's enough variety to your taste, hopefully you arrive at something that is your own. Like, you filter all of these different influences through your own experience. And if they're disparate enough, if you're not just listening to white guys in their 20s with guitars, if you've pulled from a few other places".
We catch up with Carroll in the midst of a brief summer tour that sees the band performing in Whelan's in Dublin, Plug'd in Cork, and Pharmacia in Limerick. The band kicked off with back-to-back performances in Edinburgh and Glasgow respectively "as opposed to Stradbally for example". These shows hold a particular sentimental value for Carroll.
"I'm half Scottish and the bass player, Keith (Broni), his uncle went to school with my mum in Glasgow. We both have these weird Glasgow connections so we've been looking forward to going over there."
The band's tour has been preceded by the release of their latest single Strangers, a song that features the juddering beats and spindly guitar lines we have come to expect from Shrug Life. Per Carroll, the song "was born out of a jam myself and Josh (Donnelly), the drummer had. I was trying to do a weird, broken riff like on their cover of 'I Can't Get No Satisfaction" or "Girl You Want". It was all about that weird drum beat and responding to that."
Giving us an insight into the band's creative process, Carroll explains "I'll write all the words separate to the music and then try to fit it to music. Whether it's something we've jammed or something I've brought in but it's always two separate entities coming together".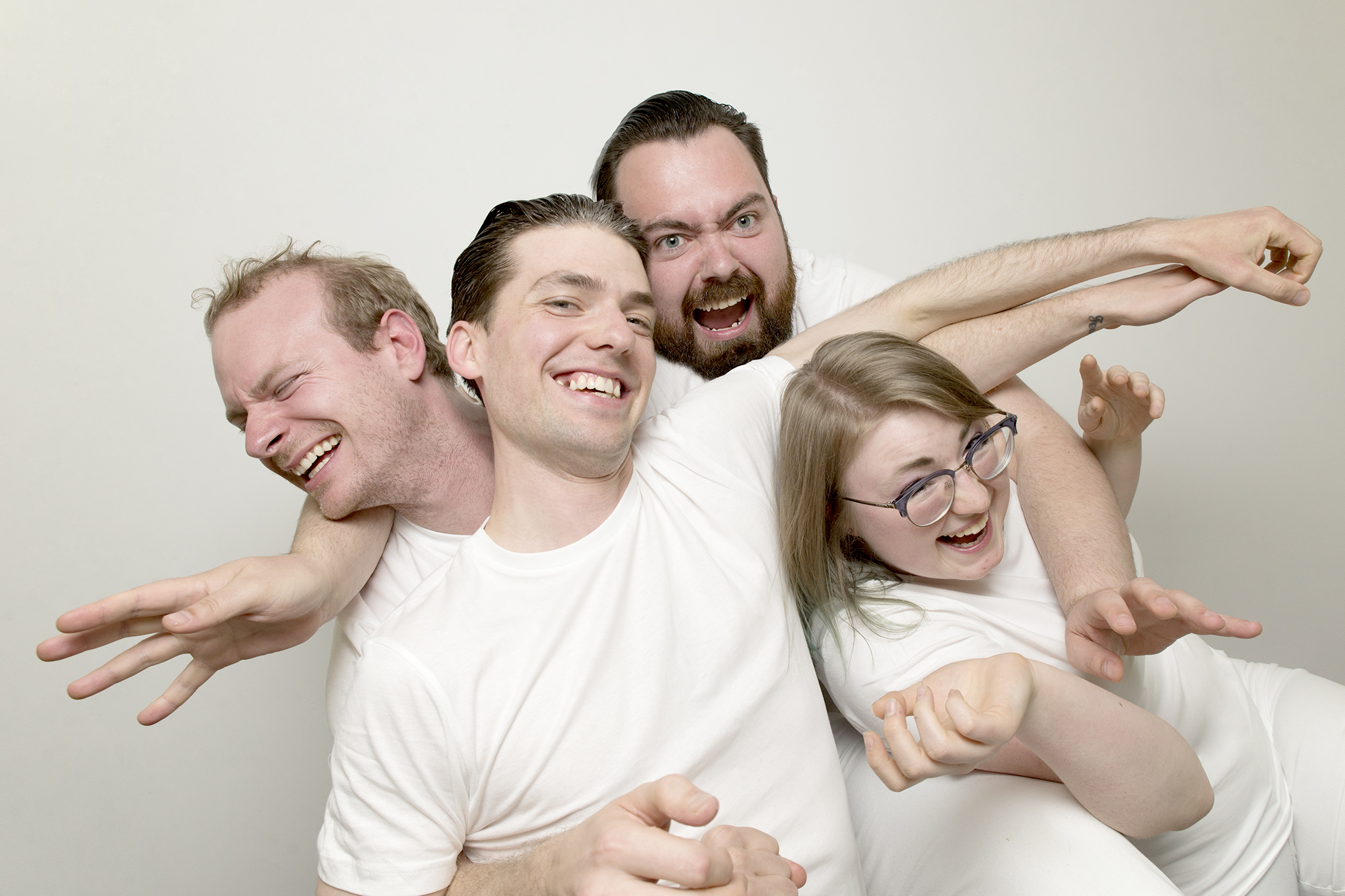 Strangers details a period of social anxiety and stage fright experienced by singer Danny Carroll. Bound by deadlines, obligations and a lack of choice, Carroll explains he retreated into himself.
"You stack a heartbreak on top of working a shit job with a boss that's a bit of a bully, stacked with making a documentary you're obliged to make, which turns out to be something you wish to disown."
Solace came for Carroll in confronting his anxiety head on and seeking help. Having challenged his issues through cognitive behavioural therapy and speaking out, he found he could confront these feelings in a positive and healthy way.
"That's kind of what the song is wrestling with. If you stay still, and you stay silent, it only gets worse. There's negative coping mechanisms such as gripping your phone, drinking alone… That's where the song is framed. That kind of isolation you can feel in a crowd. Doing music and some of the stuff I do forces you to be extroverted, you have to sort of go outside yourself a little bit but I would be by nature more of an introvert."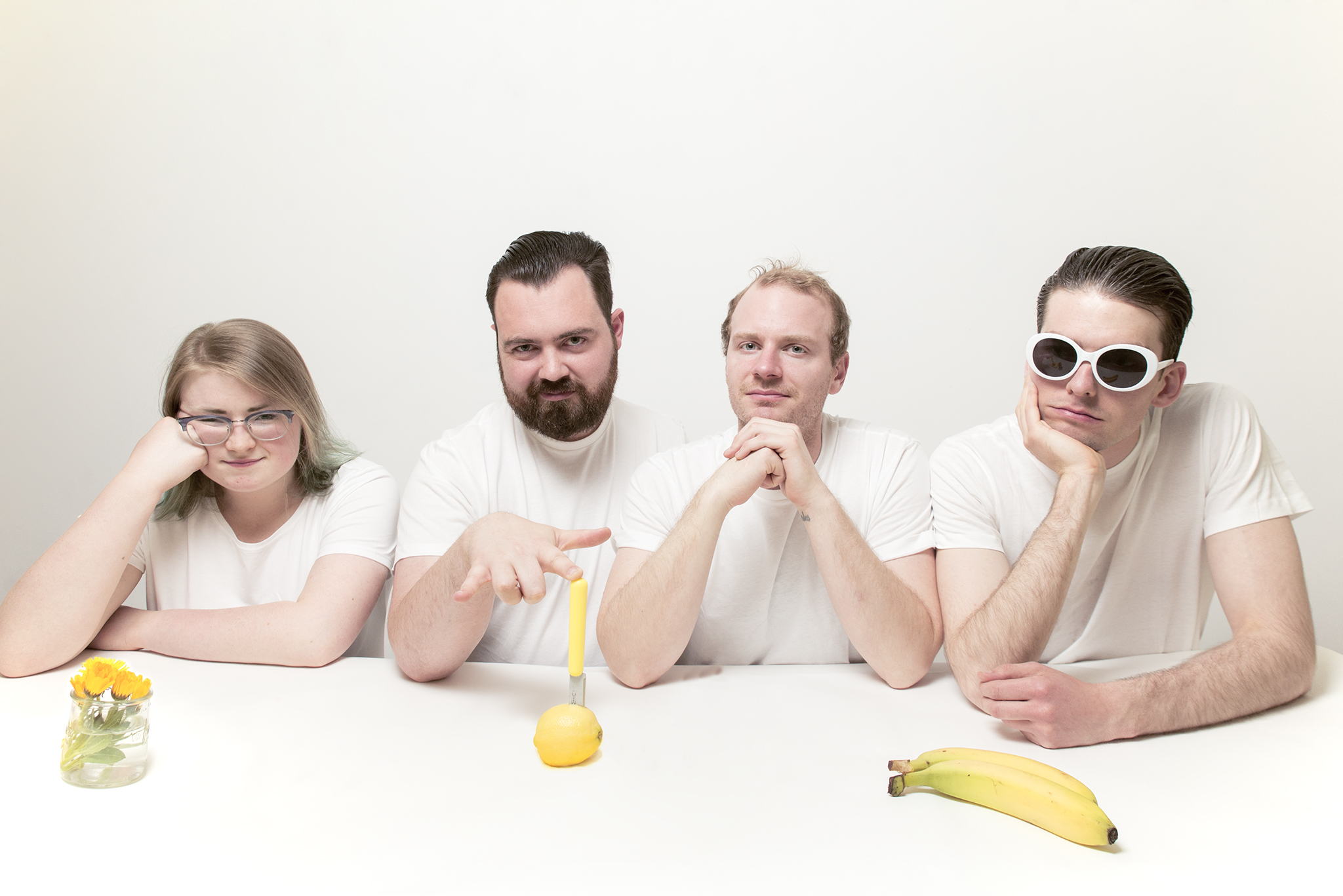 Strangers is the first offering from the band's second album. Recorded with Daniel Fox - "the hotshot bassist from Girl Band" – at Sonic Recording Studios, Stoneybatter, Dublin 7; Carroll tells us that the album will be called 'Maybe You're The Punchline' and is slated for release in early 2020.
Speaking of the sessions with Fox, Carroll tells us "[He is] a really good musician and really good coach of a performance and has a realty good sense of keeping everyone relaxed but focused. I think there's a really important balance that a producer has to strike where getting the right take is about keeping everybody quite present but not letting everyone get too stressed or rigid."
Hilariously, he lets us in on another intended future release; a tongue-in-cheek cover of Joe Dolan's You're Such a Good Looking Woman.
"When we recorded that, Daniel's first reaction – this was on our first session with him as well – and we're like, "oh we're recording with that guy from that cool band, they're signed to Rough Trade and they're selling out Vicar St, let's record a Joe Dolan cover" and he's through the glass like "Joe Dolan cover: Take 1 – You're Such A Good Looking Woman. How un-woke of you".
While Shrug Life's first album was hailed for its witty lyricism that poked fun at the bedlam of modern life, Carroll tells us that the upcoming album will be more introspective.
"That theme of being uncomfortable in your own skin crops up a lot. If the first album was inspired by hating my job, then the second album if there's this idea of being uncomfortable in your own skin and trying to negotiate your relationship with yourself."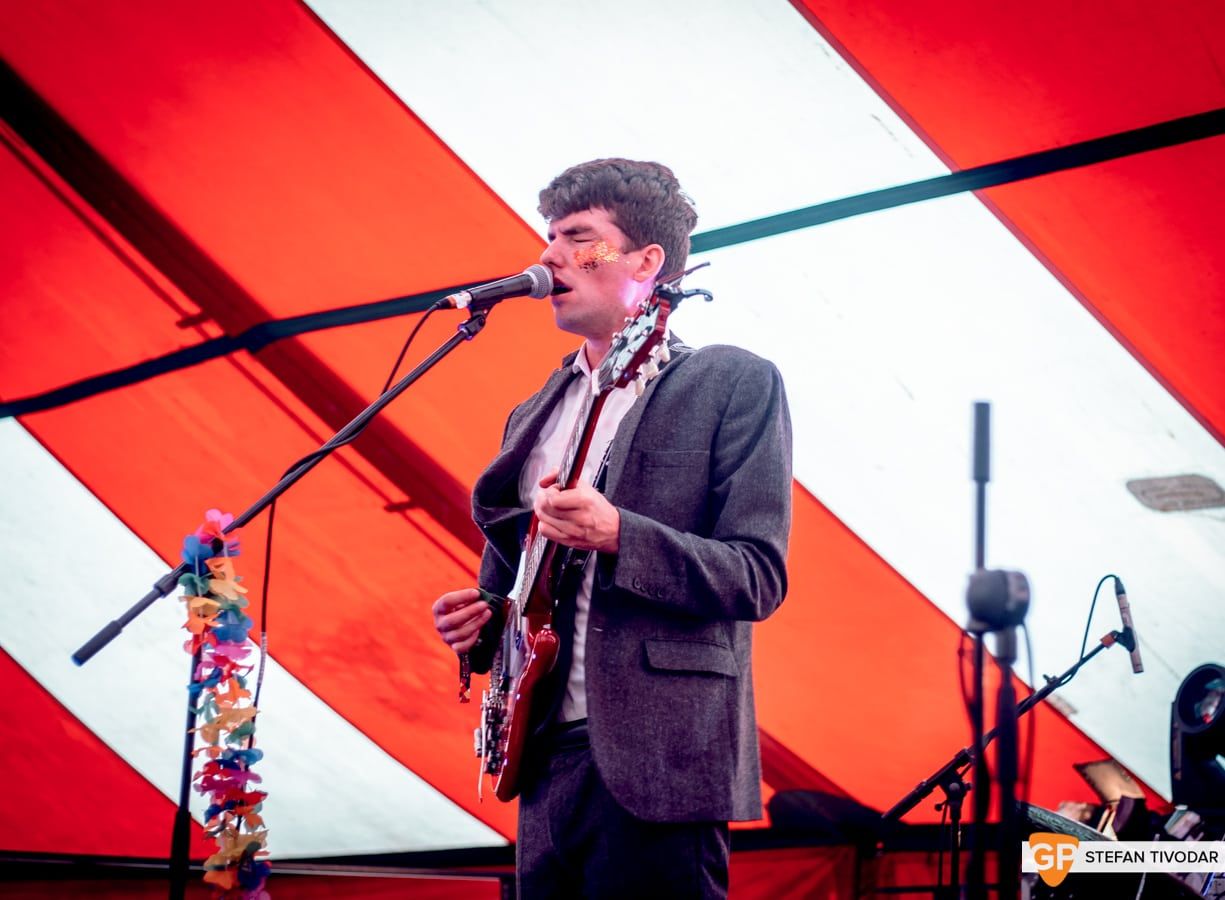 You would think that given the current global political landscape, there would plenty to satirize or write observations on. While Carroll confirms that "there's no direct rant about Trump or Boris or Brexit" he does offer an alternative view.
"The external forces of the world are feeding you a fuckin' pipe of effluence. Reading articles that say in 18 months' time, climate change will be irreversible and the world will be toast and that's my recent kind of obsession. We try to operate through our day to day life and this is the stuff that's going on all around us and that's in the subconscious of how we behave and how we express ourselves artistically or otherwise."
Elsewhere, Carroll has been involved in arranging a series of compilation albums; 'A Litany Of Failures'. Its second volume was released on double vinyl in July last year, and features no less than 18 of Ireland's finest indie bands. "We're planning Volume III for July 2020. It's a great way of building a feeling of strength in numbers and communicating with bands from around the country that you share a sensibility with but are divided somewhat by distance."
So what's next for Shrug Life? As far as the album is concerned "it is mastered and all ready to go beyond the actual logistics and finances of putting it out and maybe trying to see if anyone's gonna help us put it out rather than having to finance the whole thing ourselves." If there's any justice in the world, this will not be a problem.
Shrug Life will play Whelan's Upstairs in Dublin on 5th September, Plug'd in Cork on 6th September and Pharmacia in Limerick on 7th September. Strangers is available on all streaming platforms now.