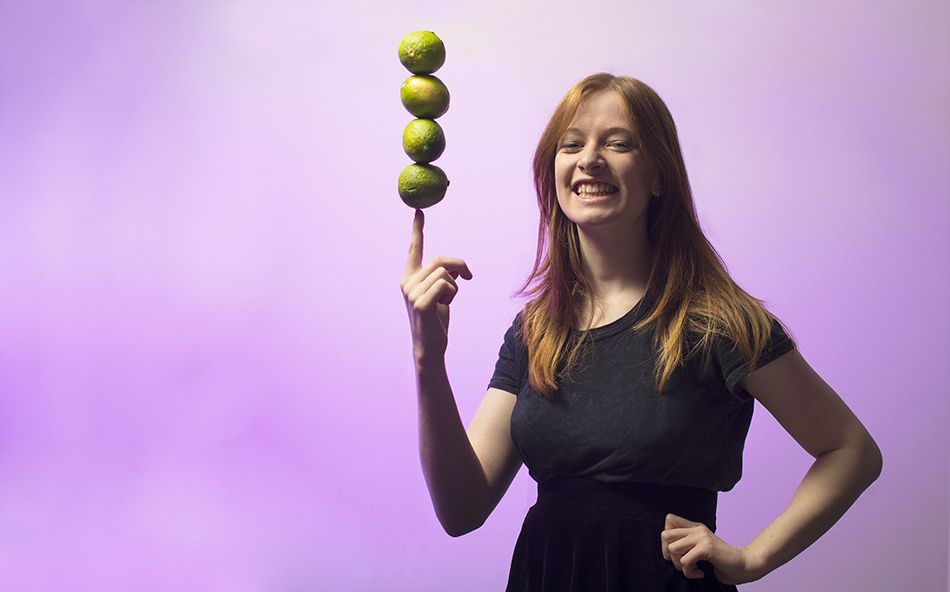 Every year the GoldenPlec community of writers and photographers get together for a big old natter about which artists we expect to explode on the music scene in the year ahead. The discussion always provokes a heated debate, general bickering and communal agreements. To complement our 'Best of 2013' feature, we have selected our 'Plec Picks' for 2014. The list encompasses a wide range of artists, highlighting some of the best bands and solo artists currently active in Ireland. We had the pleasure of conducting interviews and photo shoots with all acts on this list and we are proud to present the final result.
The music industry has a habit of spitting out sickeningly-young musical protegees for us to ogle at. This can be all sorts of frustrating as we trudge and struggle through life trying to master the act of evenly toasting a slice of bread while we are confronted with talent so young. Usually this talent comes from nowhere in slick, polished packaging. Rarely does this type of talent emerge from Ireland and furthermore unfold in front of our eyes on YouTube.
This is where Orla Gartland comes in. The pocket of pure-pop-pleasure has an online following that is about as fanatic as you will find for someone who has just finished her leaving-cert and is still without major label backing. If you take The Coronas and compare stats. The lads' 5million YouTube views are only half of Gartland's 10.4million. She is already selling out UK and Irish tours so the dreaded 'making an impact' in the UK tag is far behind her. The success to date is little wonder as you delve into Orla's catologue of covers, but it's with her original songs that her future lies. With a little bit of backing, a splash of development and some more time; Orla could be the first female Irish pop artist to really make her mark in a number of years.
What is the thing you are looking forward to most in 2014?
Developing as an artist. Literally the corniest answer in the world but I mean it - I'm such a newb and still working through the lengthy but flippin' exciting process of figuring out what kind of music I'd like to make. I feel more sure of myself every day which is the sweetest feeling.
Are you planning to release an EP this year?
Absolutely. Been writing solidly since November and have some tunes I'm bursting to show people! I'm impatient like that. Once I find a producer that will sprinkle some magic dust and bring out the best in the songs then EP no.2 will be in the works - aiming for a pre-Summer release.
Will there be video/single releases as part of this?
Hell to the yes. When song ideas spring to mind for me they usually come along with a seed of a very bizarre video concept - for the last EP we had some live animation videos involving me being swallowed by a whale. I'm crap at acting but filming that was the best day.
Is there a tour planned?

You bet! Heading out on a 10-date UK/Ireland TOURLA (tour + Orla) during the second half of February. Excuse me for a second while I drop in this shameless plug here.
Is there any other plans of note organised?
Planning my first visit to the States. I heard they like the Irish.
Who do you think will win Meteor Choice 2013 album of the year award?
My bets are on Kodaline. Would be happy to see themselves, Little Green Cars or Villagers win. As a whole album, 'Awayland' would be my personal fave. Such a fantastic body of work.
Who are you predicting to be big from the Irish music scene in 2014?
HOZIER! My lovely friends Hudson Taylor are releasing an album this year too so they most definitely deserve to blow up (in the music sense that is, not with a grenade or something).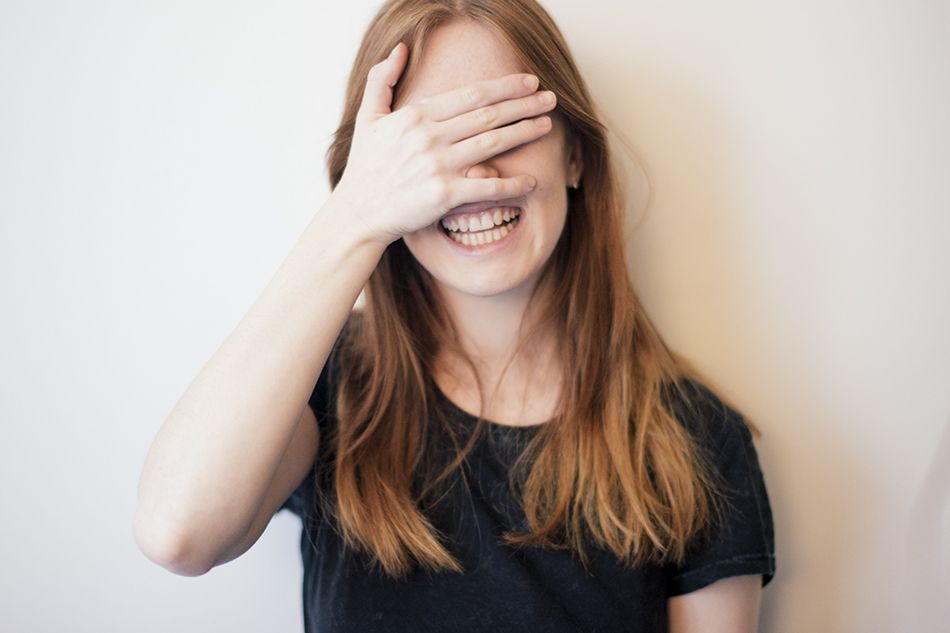 Have you signed with a label? If not, does that mean that you are having to organize and drive everything yourself or are you getting help?
I haven't yet, nope. I have a lovely manager-man Dan who saw 'something' in the tragic videos I filmed when I was 14; even though I sounded like a cat being strangled. Everything to date has been self-funded and self-driven. Spending so much time in London has served as a very steep learning curve with regards to that business side of things, but the rumour that everyone in the music industry is evil definitely proved to be myth. Once I've really figured out my sound then I'll cast some more thought to deals and such. I best figure out what kind of artist I'd like to be before someone comes along and tells me!
You have built up a sizeable following online over the past 2-3 years. When you had decided that music was what you wanted to do, how hard was it for you to still be in school, waiting until the day that you could finish the leaving cert?
SO HARD. 6th year is bleak and tries so hard to crush any kind of dream you might have. Though on the other hand, gigging turned out to be the thing that kept me sane. Up on stage you just can't afford to think about anything else other than performing, so playing shows every few weekends was the only thing keeping me from going a little nuts. It was frustrating at the time but staying in school was the best thing to keep my Granny happy. Grannies always know best.
Any funny things happen to you while you were still in school trying to push your music?
I always got a little bit too excited whenever anyone within the school showed an interest in music. During my French oral exam, the examiner mentioned he played guitar too and I got so excited; I started speaking in English.
You keep in very close contact with your fans, do you think this has something to do with you beginning online? What do you think you loose when you don't keep that close connection?
Absolutely! It all began online but I knew from early on that I didn't want it to finish there. YouTube and the likes are great tools but any of these sites can disappear into a poof of smoke at any stage.. *cough* MySpace *cough*. So although I still upload videos and songs and always will, I'm sure about keeping my distance and making the transition over to the more traditional aspects of musicianship: writing, recording and gigging. I like to use my Facebook page just as I'd use my own personal one - I'll post stupid pics and tell tragic jokes a lot of the time. It feels like a nicer way to use the web, rather than a management/HQ-style post. It removes the barrier between artist and listener and that's the coolest thing.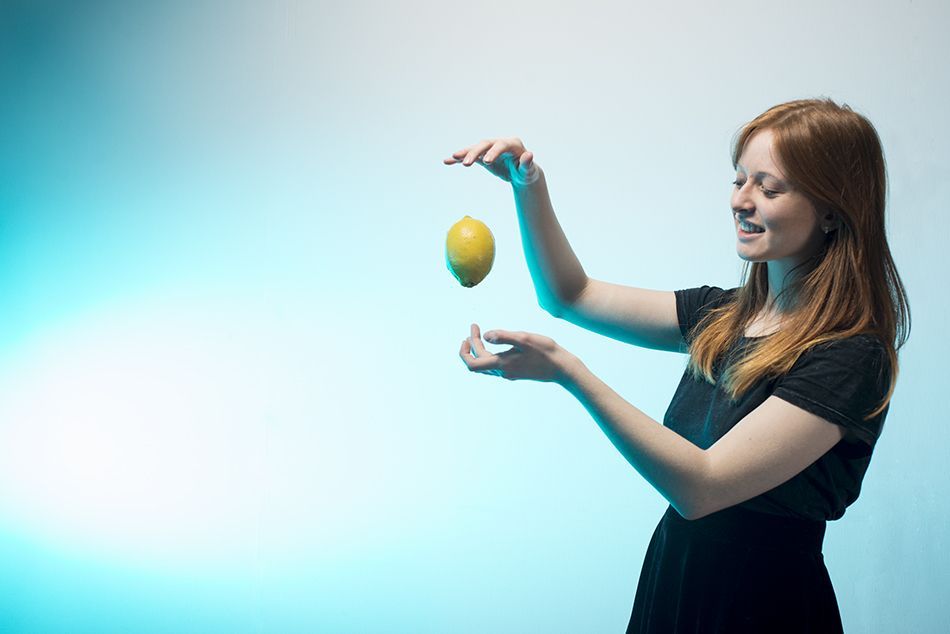 Check out Orla on Facebook, Twitter and YouTube.
Photos: Sean Conroy

Words: Ros Madigan