Three years since Mø's last Irish club show (and six months after the initial postponement of her return), Mø is sat slouched on a chair in the dressing room of the Olympia. She's in good spirits - relaxed and chatty. It's a night that's been a long time in the making for the Danish star.
"I'm really excited," she says. "I mean, I played Longitude and Electric Picnic, but it's been a long time since I've done a club show."
Simply put, the show was postponed originally because it wasn't ready. Following a string of Top 40 dance hits and a list of collaborators stretching the length of her arm, the 29-year-old threw herself into work on her second album. In the end, neither were ready for public consumption.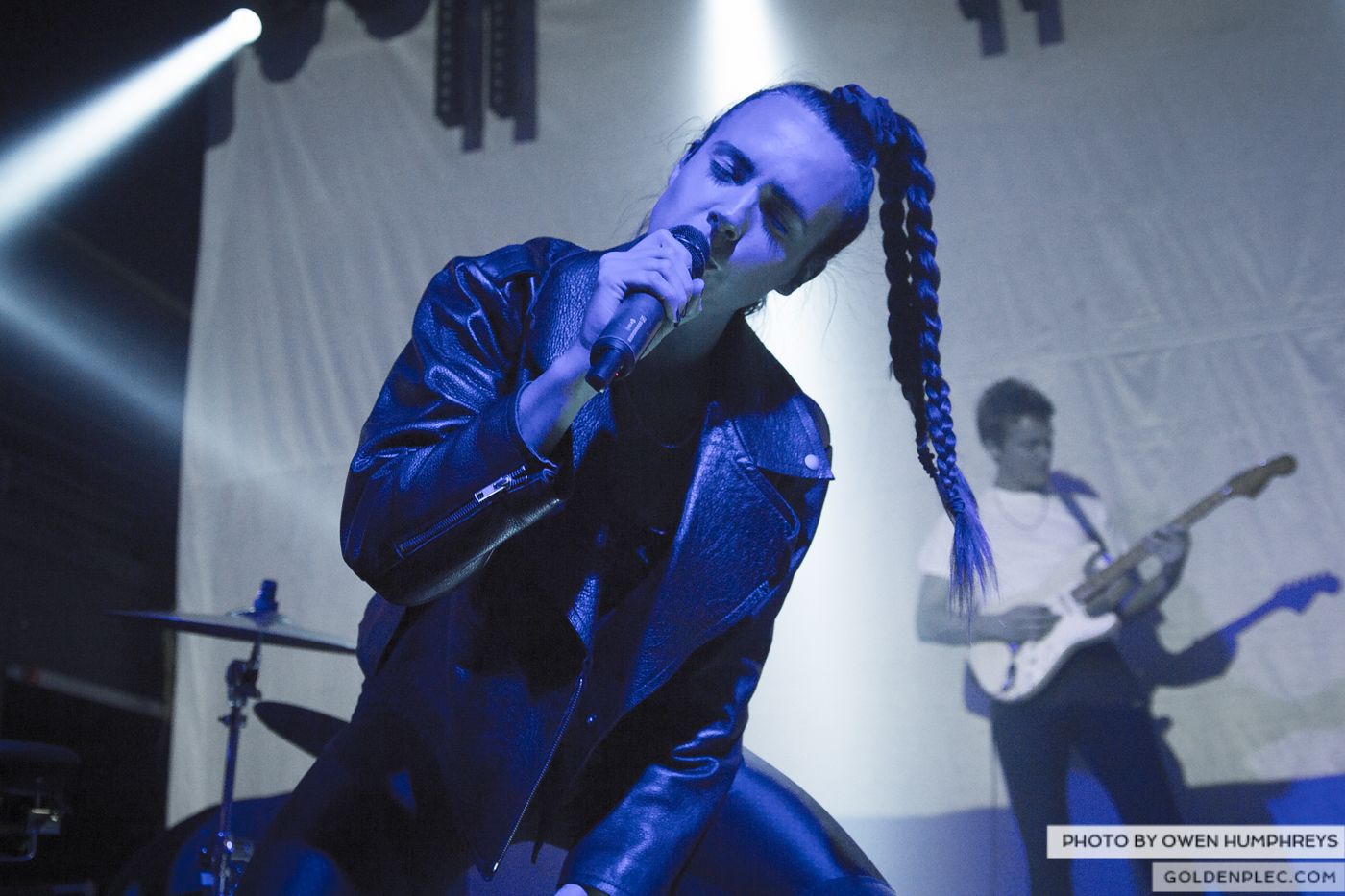 "It just sucks so much," she says on she felt postponing it. "There are no words to describe it. It's just always like a fucking bummer to have to do it, y'know? I hate it.
"For two years, it's been on my New Year's Resolution to like, never postpone and never cancel [...] It fucking sucks for everybody."
You see, a lot of preparation goes into a 'Mø show' before it's stage ready. She was adamant on starting from scratch, bringing something new to the table for her fans. She's been writing her as-of-now untitled new album, ultimately taking up all her focus.
"You forget how much time these things take if you want to do it properly," she says.
It's an exciting time for her though - it's evident even in her demeanour. She lights up talking about the new project, and the prospect of it finally being released, while admitting that her perfectionist nature has contributed to its delay.
"It's been a fucking long time, so I'm excited for it to finally come out. It's going to be like the end of an era ... Or the start of one. I don't know."
Known as Karen to her mam, Mø (meaning "maiden" or "virgin" in Danish), love for music grew from a Spice Girls obsession developed at seven years-old. As she got older, her influences grew more varied - everything from Sonic Youth to Yeah Yeah Yeahs to Black Flag.
Those sounds are rife throughout her debut LP 'No Mythologies To Follow', but she's more widely known now for lending her vocals for four-to-the-floor tracks like her wildly successful Major Lazer collaborations.
On Lean On - the track which made her a household name, notching up over 2 billion views on YouTube and number 1s internationally - she'd previously told iD Magazine about the runaway success of the song affected her career trajectory.
"So many people have opinions and try to guide you, and everyone has the best intentions, but it makes it harder to cut through the noise."
However, she has no regrets about doing the song and she's not concerned about being known as a featured artist. Confident in her artistry, she feels her decision to work with some many artists recently is justified.

"It was more of me finding my way back to my voice, but still embracing what you become after you get a big hit with an international band like Major Lazer. With Lean On, it kind of just opened so many new doors. All of a sudden [...] the sound landscape changed and I changed as a person.
"Yeah, there's pressure and I'm obviously nervous. I think the way I can eliminate myself from that pressure is by do something I'm honestly proud of, and that's why it takes a long time. If you are very proud of something you have put out, then you have done your best."
She's prepared to face critique over what she puts out next, not that she's a stranger to it - The Guardian are on record as saying she "lacks originality". However, it's a struggle to identify any artist who is comparable with Mo, especially when it comes to her vocal style.
There's a depth to her voice not traditionally heard within pop. She takes her authenticity very seriously, saying that she would rather be criticised for staying true to herself than "faking it". On her next album, she's aiming to marry the "more relatable" pop sound with the punk elements she initially incorporated into her songs.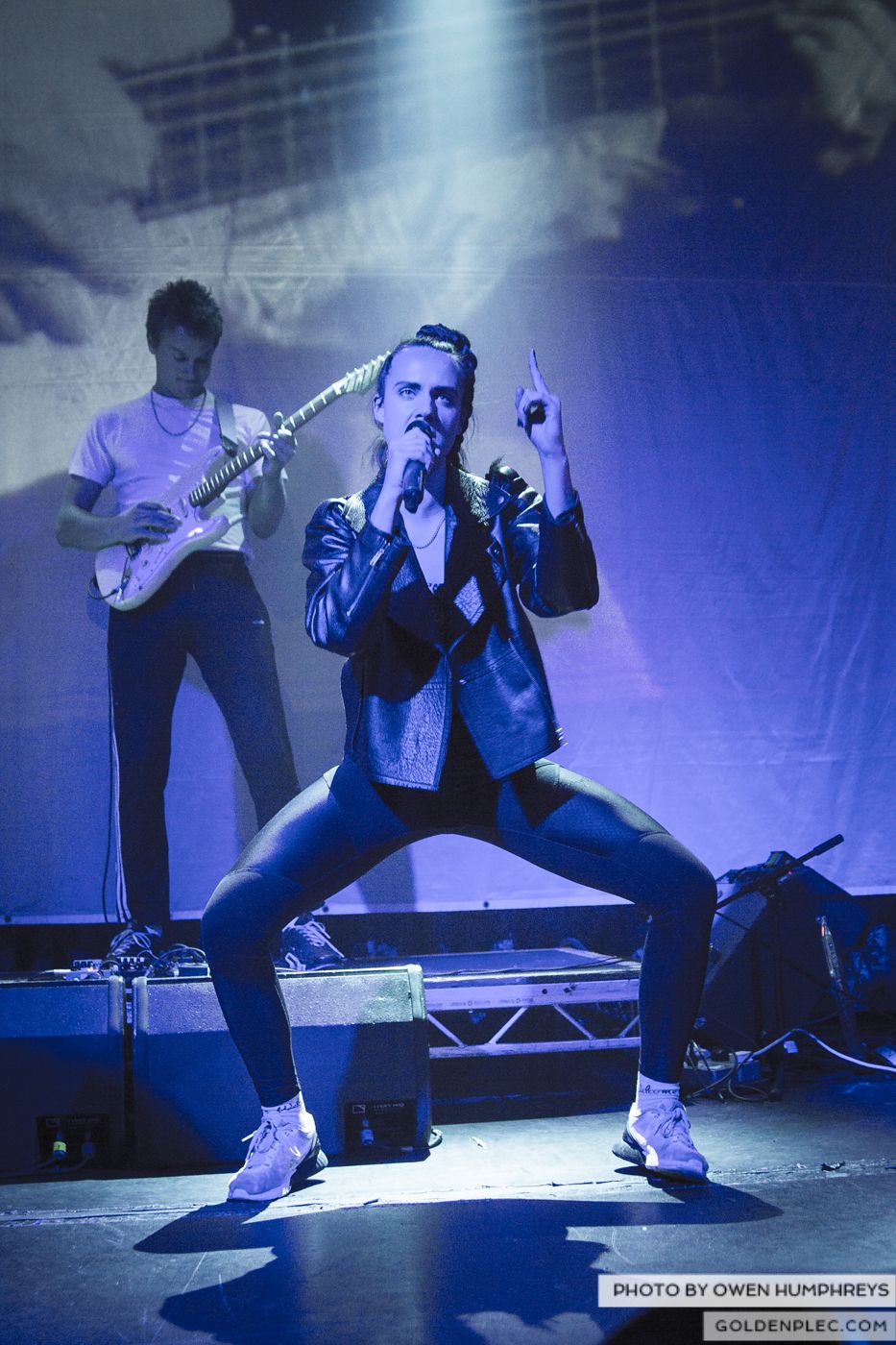 One of Mø's longtime collaborators, Charli XCX, has turned her back on the traditional album release format in recent years, opting to drop two mixtapes instead. Given how popular this has been among her fans, was it ever a route that Mø would have considered for herself?
"I think one of the great qualities about Charli is that she's very productive," she says. "She makes so many songs and it's all quality, and it's fun and it's very collaborative. I do write a lot of songs, but I'm way too obsessive about, y'know, is this right? I'm obsessed with the story-telling.
"I wish I was like Charli with that, I think it's amazing. I put out that EP ['When I Was Young'], in the fall, which was really nice for me to just put out a couple of tracks. But I've been wanting to do the album the old fashioned way for a long time.
"But then maybe afterwards I'll put out like three mixtapes, who knows?" she laughs.
Herself and Charli XCX share some parallels - Charli found mainstream fame after featuring on the soundtrack for the movie The Fault In Our Stars, a track which threatened to become bigger than her as Lean On did to Mø. It gave them shared ground, and made working together on Charli's most recent mixtape 'Pop 2' easy for the pair.
"It's always fun working with her. It's always so fun. She lets me be me [...] She's such a dope artist and person. It makes it more to work with them and collaborate with them."
Along with Charli XCX, Mø found herself as part of pop's new unofficial girl gang when she provided backing vocals for Dua Lipa's Live Lounge performance of IDGAF. Her strong connections with her fellow female artists, as well as her friends back home in Denmark, have highlighted the importance of the #MeToo movement for her. However, she doesn't consider herself to have much experience with it due to her own gender identity.
"I think it's really great that these women have spoken up it's so important that there's focus on it and that people don't feel scared about speaking up.
"In my own experience, for better or for worse, I don't really pay a lot of attention to it [sexism]. I've never viewed myself as a girl, a vulnerable girl, because I've always had a lot of male friends. I've always just viewed myself as a person. So sometimes, even if people are being sexist to me, I don't even fucking realise.
I think when people are being sexist, it's such an old fucking fashioned thing to be. It's just pathetic in a way. It doesn't fit into this world. It's pathetic."
Mø turns 30 this year, a milestone age for some. More significant still is how she's managed to stay afloat in a fickle industry where the saying goes something like, "if you haven't made it by 20, you never will." The main themes of her first album concerned being young and inexperienced. Now, as she releases new tracks with titles like Nostalgia and When I Was Young, it appears she's not quite ready to let that part of her go for this album cycle.

"I think ['No Mythologies To Follow'] was about all the confusion of what happened. I'm a slow grower, so it always takes me a little of time to digest what has happened 
"In this industry, it pushes you to step up your game [...] Not necessarily making you better, but it pushes you to do new things, for better or for worse. It's funny, because I definitely do feel some kind of change, but at the same time I don't."
"It's really hard for me to describe. It's still very personal things that I write about, and about longing, and kind of melancholic [...] I do feel a change. But I don't know yet. Maybe it's even more about escapism now then it was back then. It's always been about that.
"Come back in two years. Then I'll know," she laughs.