Every year the GoldenPlec community of writers and photographers (50+) come together to vote on their ones to watch for the upcoming year. After pulling the votes together, we selected our 'Plec Picks' for 2018. We have classical artists alongside rap, jazz, funk, operatic, soul and anything in between. Our list strives to encompass a broad spectrum of music in order to highlight the thriving and evolving music scene that exists in Ireland.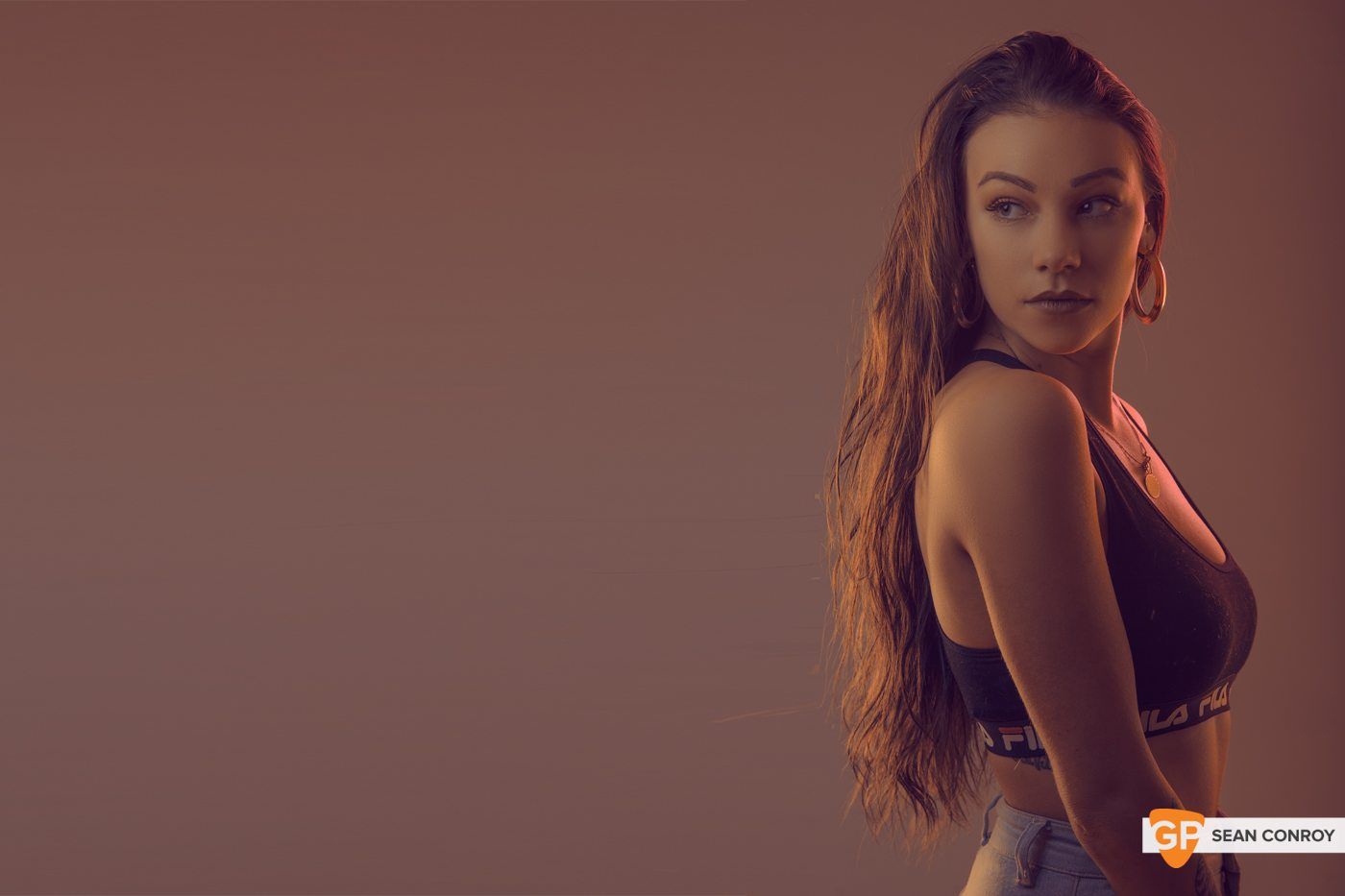 They say every dog has it's day, but the same can't be said for music. At one point, rock 'n' roll was revered - now seemingly, grime and hip-hop are flavours of the month. Where, then, is their room for an emerging neo-soul singer, especially when audiences are as fickle as ever?
"I'd love to do really well here," Melina Malone says of her aspirations to build a homegrown following. "I know people talk about the UK and America and that's a dream in itself. But I think I could do really well here."
Twenty two year-old Melina studied Commercial Modern Music at BIMM Institute Dublin - the place she credits with helping her to develop a sound beyond her budding years. A self-taught keyboard and guitar player, growing up with two musical parents also contributed - though perhaps not quite as much.
"My dad loves reggae and my mam loves country music, a really weird combination!" she laughs. "And then I came along and was like 'well, I love neo-soul, so ..."
"They've been so helpful and supportive. I always knew I wanted to be a singer, I just didn't know I wanted to be this type of singer."
Melina has the kind of voice you associate with divas minus the unnecessary embellishments. It's a sound that takes up its own space in a room, and seems strong enough to permeate even the most closed-off ears. She's been reserved enough in terms of releases - a Soundcloud search will throw up a cover and some ad-libbed cuts from the studio floor.
At the minute, she's been working with Diffision Lab, who she also credits with helping her come into her own.
"Diffusion are great for helping new and young artists," she says, having been brought together with the collective through fellow artist Soulé.
"I was putting myself in a box when it came to genres, whereas the people who've helped me in Diffusion Labs told me: 'Well, what if you don't have to be like this? What if you could be like this?' It's been pretty eye-opening."
On the back of this, she's supported labelmate Jafaris - a gig which she says hosted one of the most receptive crowds of her career.
"They're on another level," she says. "They are just so into it. And it was one of the few gigs where people really stopped and paid attention to me.
"Some people were even shushing, I was like, 'yesssss!'" she laughs.
The same hush enveloped the GoldenPlec JAMboree crowd recently where Melina opened up and later performed during the main event [check out the photos here].
It's the struggle with solo sets in 2018, when gig-goers seem to be becoming frustratingly more distracted. It's always an artist's responsibility to demand attention, but now they have to work doubly hard against glaring phone screens and the allure of sloshing pints. Playing a genre that isn't exactly lighting up the charts at the moment presents another challenge on top of that.
"It's a little bit frustrating," she admits. "But with that said, nobody's heard me and said 'oh no, wouldn't be for me'. People are willing to listen and experience it. Nobody's against neo-soul or completely closed off to the idea of artists like me. There's just a lot of misconceptions."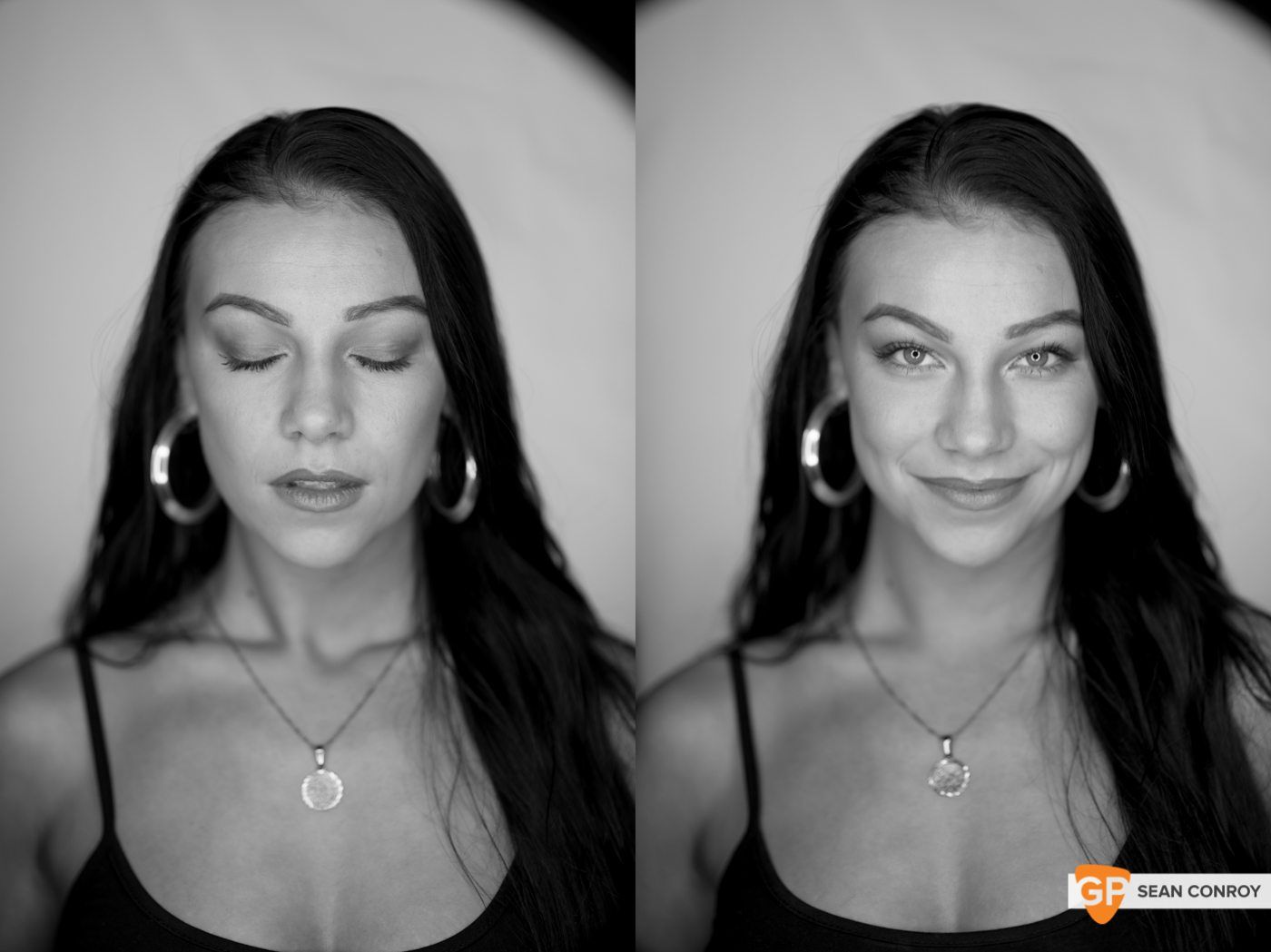 She'll be spending the start of 2018 putting together a live band and tightening her live set, as well as writing extensively.
"I've done one proper show with a live band so far," she says. "I'm looking to incorporate a more electronic sound into my music and my sets. I want to explore what I'm capable of beyond just me and a keyboard."
That said, she has no intentions of completely leaving that behind - she's keen to include acoustic tracks in her live repertoire.
Where, then, does a 22 year-old look for inspiration? She admitted it's another area in which she's hyper-scrutinising this year.
"I was getting kind of bored of writing about the usual things like love. I've wanted to start writing with an actual force behind it."
It'd explain her decision to play at last year's Gals Gigs for Repeal II from the people behind Eight Stories. There, she covered Jill Scott's He Loves Me.
"I'm obviously pro-choice, and I just think events like that and lending your voice or whatever your talent might be is so important, especially as a feminist. It's an unbelievably difficult time to be a woman in this country.
She played Body And Soul last year - "The booker really took a chance on me and I was not expecting that" - and while it was an experience she really enjoyed, she admits hindsight is a wonderful thing.
"Because it all happened so quickly, there wasn't a lot of time to rehearse. It was good, but I know what it could have been with more rehearsals. I really would've loved to have more time with it."
It's the piece of advice she'd give her past self if she could - as well as understanding that she doesn't have to say 'yes' to every opportunity. She talks about how she was offered a supporting slot for a big soul musician last year, but knows now she wasn't in a position to say yes to taking because she couldn't have given it her full commitment.
"A chance will come around again if you work hard enough. I'm a big believer in that."
On that topic, she explains how she continues to be told to set her sights on the UK if she wants to further her career. For now, she's happy in Ireland and thinks that the scene is in a much better position in terms of promotion and reception.
"A few of my classmates have emigrated."
"I think there's still a really long way to go. There's a thing with a lot of Irish people, which I don't get, is this reluctance to listen to Irish music because it's Irish. Their mind automatically goes to U2 or The Script. The reality is we've produced so much more than that.
"There's so much talent here that you could literally not find anywhere else. It's just work in itself convincing them."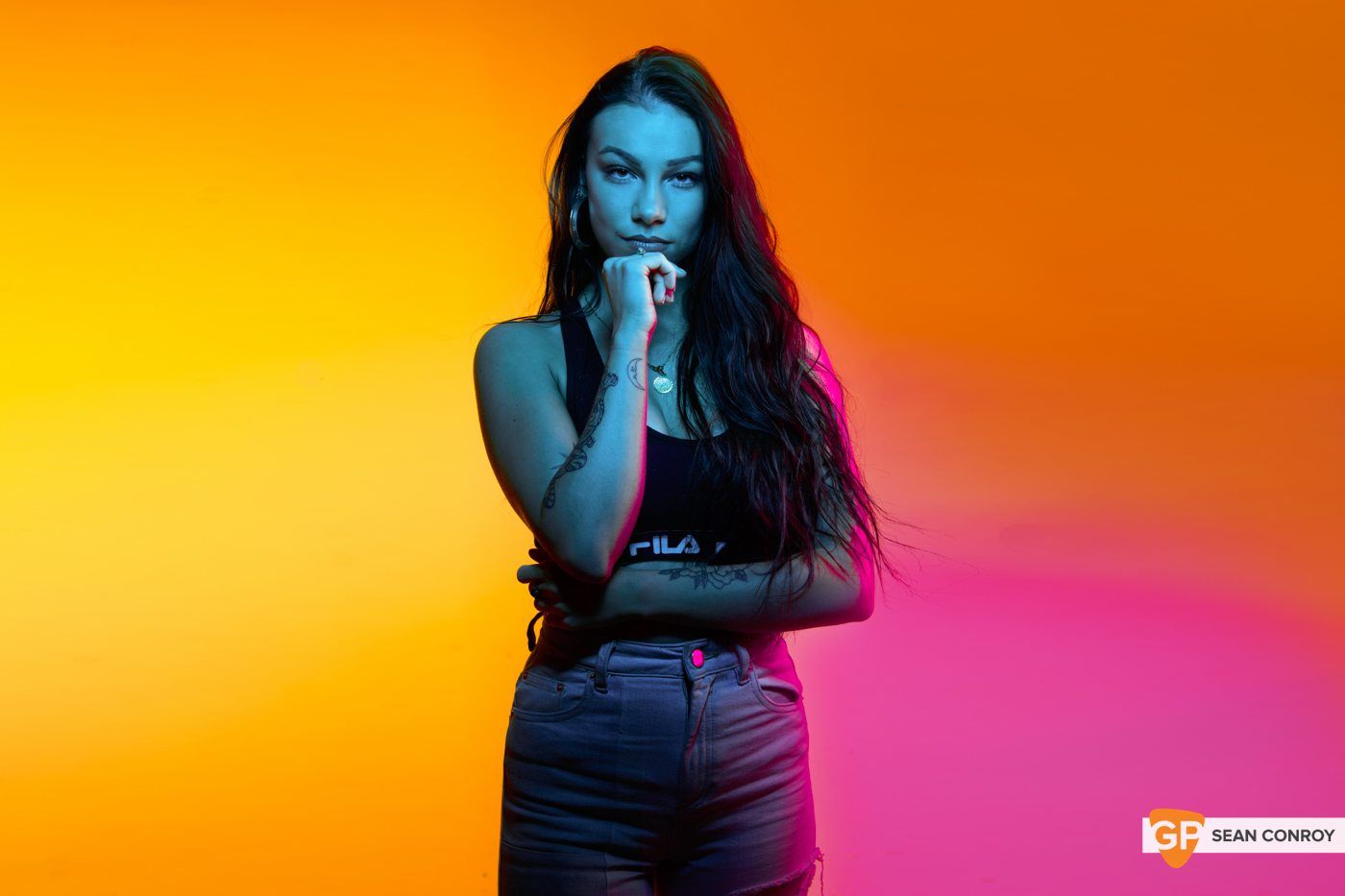 It prompts an uncomfortable but necessary discussion on her feelings about a male-dominated industry which continues to exploit and overlook women.
"There's a couple of things I've noticed, particularly as a solo artist. If I'm sound-checking or  doing behind the scenes stuff, I become very aware of when I'm the only woman in the room. 
"I lose my voice a bit sometimes in those situations. I don't know why. I can be a bit intimidated, even when I know how I want everything to be with my shows and my sets.
"And seeing the same however-many male artists recycled for festival headline slots ... That's not good."
She lights up at the mention of Erykah Badu when discussion surrounding career aspirations.
"I wouldn't even want to emulate her, I'd just love to work with her!"
At no point throughout the interview does Melina come across as unsure of what's in front of her - or more importantly, perhaps, of what she wants out of her career. It's pretty refreshing to hear from someone straight out of college.
She has no definite dates for future gigs, but she's eyeing up a March release date for an as-of-now untitled single, with a launch to go with it.
"I don't know if I'm allowed tell you," she says, embodying the side-eye emoji. "I better not just in case. Definitely early this year, things are really going to kick-off for me though."