If you've ever been to one of GoldenPlec's Block Party Jam shows you'll know first-hand that Melina Malone has one of the strongest voices in Ireland. That's why we tipped her for big things back in 2018 as a part of our PlecPicks series - class of 2021 coming this January.
You may have noticed Melina's fabulous voice appearing in both of Irish Women in Harmony's recent hit singles Dreams and Together at Christmas, but as we lean into the New Year, Melina is putting the finishing touches to her debut album and is set to appear on number of collaborative singles throughout 2021.
With the arrival of new single Realize offering a glimpse into her forthcoming debut we caught up with Melina for a long overdue catch-up.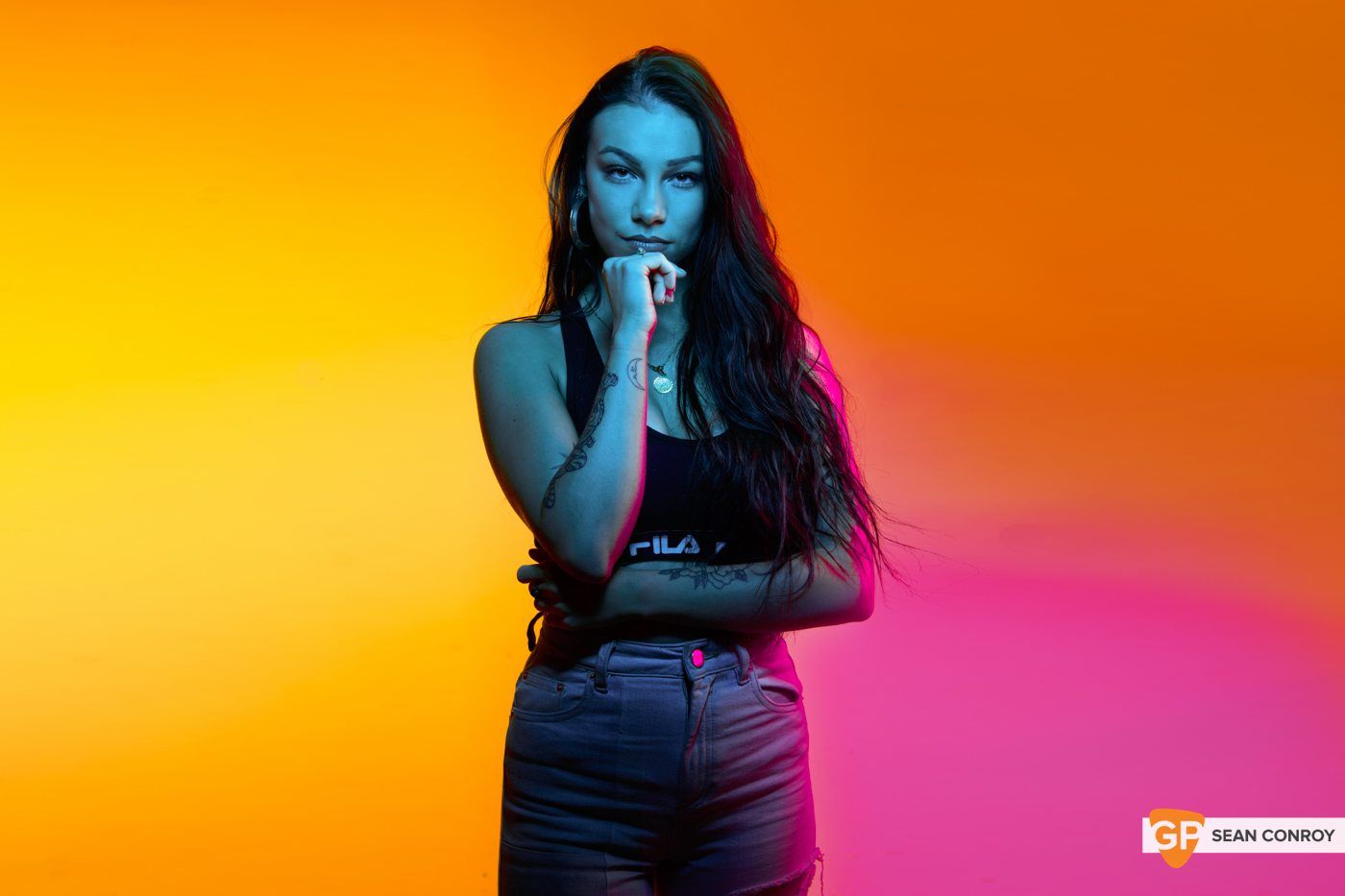 Following a release shy period, you've embraced a Neo Soul sound. Why did you decide to step back for a time and how beneficial was that period out of the spotlight to you as an artist?
It was definitely beneficial for me to sit back and reassess what kind of music I wanted to make. I think as an artist you are constantly evolving and growing, and it's important not to be tied down to a certain style and genre. As much as I adore Neo Soul, and it will always influence my sound, I also want to incorporate other styles like classic 90's R&B, Jazz, Bossa Nova and Electronic funk into my music, so I think my artistry will only benefit from exploring as many styles as I can.
Why do you think there has been such an explosion of neo soul acts in Ireland over the last few years?
I think the UK Soul scene is absolutely thriving at the moment which has definitely influenced our own acts here as we are so close. I love that the genre is finally getting the recognition it deserves in Ireland. For such a long time I think people considered Neo Soul a niche genre that wouldn't garner commercial success and you can see just how untrue that is when you look at how successful modern acts like Tom Misch, NAO, Daniel Caesar, or Jorja Smith have become. I also firmly believe that many Irish people are incredibly soulful, so to me it makes sense that we would be drawn to Soul & R&B.
You've been working with producer Steven McCann aka RVSTLESS on your recent singles. Why do you think that relationship has been so fruitful and what does he bring to the table?
I've known Steven for years and I have always been a fan of his work. I think because we spent an inordinate amount of time working on writing and creating a cohesive sound before releasing anything (we spent about an year and a half hidden away writing before releasing 'Now or Never'), it meant that we were in a great place that we could be critical with what we'd made. Both of our songwriting skills have improved so much since we started working together, and I think it's especially great that Steven is a multi-instrumentalist. It just means when we're writing, he can lay down pretty much everything and we can build the whole track in his studio. I'm very grateful that we work together so well.
Your latest single 'Realize' sees you turn the table on the male gaze and give it a little taste of its own medicine. What prompted this exploration?
This was one of those tracks that just came together so quickly, I think I wrote the lyrics and melody in about 20 minutes! It's a story every woman can relate to. I don't necessarily write from personal experience all the time, and although I've been in situations where my power has been taken away in a toxic relationship, the story isn't really about me. It's an amalgamation of so many experiences I've heard from different women over the years and a realisation that it doesn't define you.
The video for Realize looks like it was a lot of fun to make. How does the video tie in with the concept of the track?
I loved working with CLTV Films for the video, and having so many of my friends involved was wonderful. I showed Mark from CLTV the song a couple of weeks before shooting and he immediately understood the concept and how it could be portrayed in the video. In the track, the narrative is that the man is being observed and criticised by the woman, however in the video I wanted there to be very little emphasis on the man, and to view the story from the woman's eyes instead. The man, played by the wonderful Azeez Saeed, is aloof, uncaring, and ultimately isn't phased by the hurt he has caused her. The party scene was super powerful as well, as I wanted to portray sisterhood and solidarity by having all of my girlfriends singing with me.
You have enjoyed chart success recently with the Irish Women In Harmony phenomenon. What has it been like being a part of that family?
It's been such a joy working with the ladies in Irish Women in Harmony! I think we've managed to create a really powerful community. All of the artists support each other and share our experiences as women in the Irish music industry (which can be very isolating at times). I think often women in Irish music are compared or forced to compete with each other, which is why it's so important that we can come together and reject that narrative as there should be enough space for all of us!
With 3 singles under your belt in 2020, how are plans progressing for 2021? Can we expect an EP or an album in the foreseeable future?
I feel lucky to say that I have a lot of new music. I can't wait to share! Right now, I'm in the early stages of putting together my debut album, which I'm hoping to release at some point next year. Until then, I want to continue to explore my sound and collaborate with some other Irish artists. I'm also planning to release a couple of acoustic versions of the singles we have out so far. I'll always have a soft spot for acoustic soul!
for more info on Melina Malone visit here