Andrea Russett has been an online creator for over a decade, having amassed over 16 million followers across her social media pages, she has now released her debut single, 'Darkest Hour'. Turning to music was no surprise to fans of Russett as her online brand has always shown her interest in music. Now, the YouTuber turned singer-songwriter sat down for a transatlantic Zoom call with GoldenPlec from her LA residence to talk 'Darkest Hour', influencers entering the music industry and what the future holds.
'Darkest Hour' is a ballad for the ages, detailing the experience of starting a relationship with someone and wondering if they'll be able to handle you at your lowest of lows. The song is a vulnerable and personal track, something she notes was a daunting experience. "It was nerve-wracking," she explains, "I definitely really went for it with the personal side! But I think it's very on-brand with how I've always been online." Noting that with her audience she has always been "super authentic and open about everything, the good and the bad so I think it just fell right in line with everything else that I've been posting my whole life."
Having lived such an extraordinary life and in a way that the vast majority of people won't relate to, the ability to write a track that hits home with so many people is not easy and it wasn't something she expected. "I really didn't think a lot of people were going to relate to 'Darkest Hour', and that says so much about what it's about. Because it is about feeling alone and feeling like you're the only person going through it and no one else understands. And the fact that so many people relate to it, it says so much. I feel like everyone can find a way to relate to something in a song."
Russett's relatability runs through to her overall demeanour, despite her fame and success, throughout the interview you could almost find it hard to imagine that she is anything other than an artist starting out - humble, down-to-earth and eager to show people what she's got.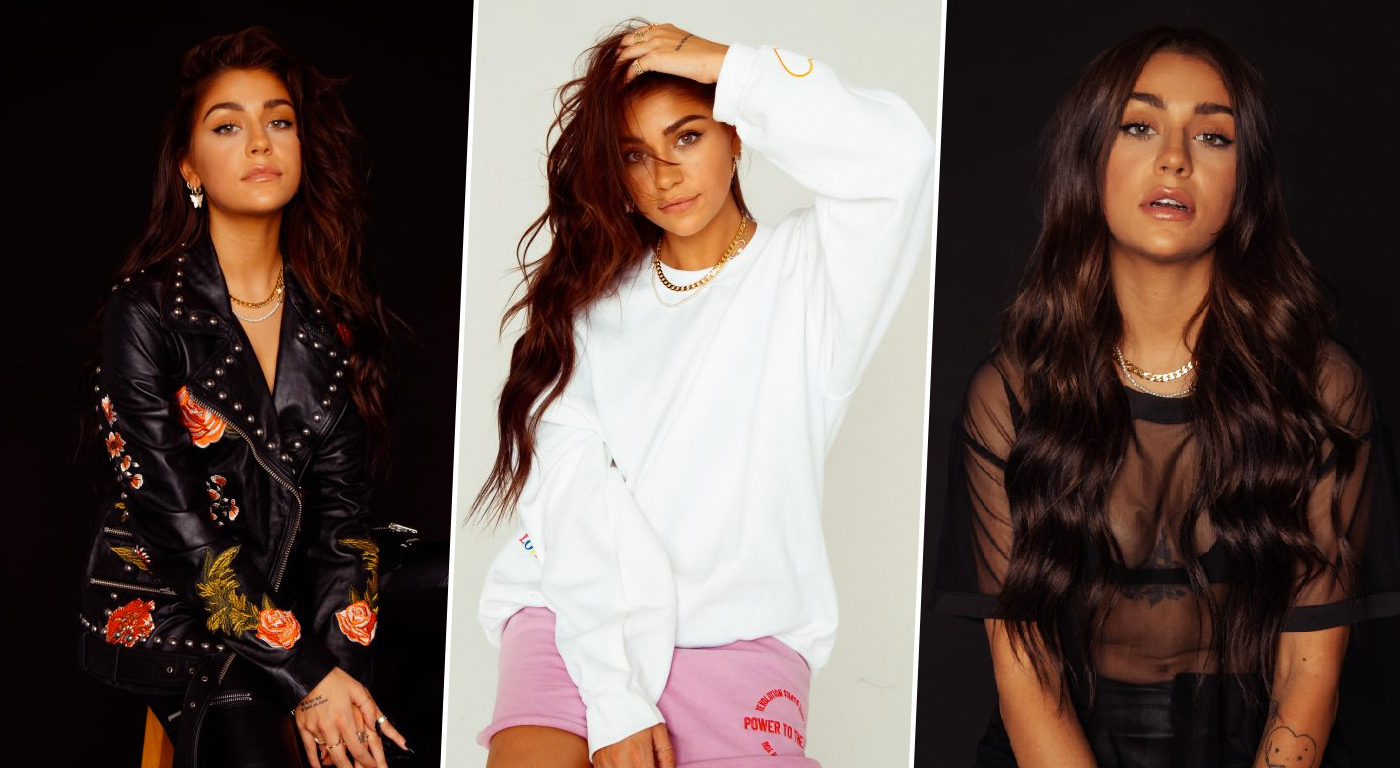 When writing personal music, it's important to be able to work with people who you can be transparent with, something Russett has found in songwriter and producer Matt Romagna. "We just clicked so well," she says, "he's primarily the only person I write with now. We know each other so well that we're so comfortable talking about super vulnerable and personal things which is what you need to be able to do to write a song like 'Darkest Hour'."
Written nearly a year ago, it was only the second song they'd worked on together. Very aware of the resistance to influencers releasing serious music, it was important to Russett that she did not rush her first release, "I really wanted to take my time with it, and it's my entrance into the music world coming from the YouTube world. And I know there is that stigma of influencers doing music so I wanted to be patient and if it took a year, then it took a year. But I wanted to make sure I put in all the hard work I could into it."
On that note, Russett explains her opinion on the music industry gate-keeping that influencers encounter, "I think it's stupid," she explains, "It's frustrating for me because no one wants to do the same thing for ten years straight. I've been on YouTube for eleven or twelve years now. It would be crazy to think that I would never want to do something different with my life or to grow and evolve and change in different ways. I compare it to people in college switching majors. People have to try things out before finding what they're really passionate about and it just so happens that I had tried a few things before doing music and one of them was YouTube.
Most of the upward battle comes from the industry side itself, she says that she hasn't noticed any bad comments from the public, and that her followers seem to be very excited by the track. But she's optimistic for the future of the industry, "That will come with time. I think now there are so many YouTubers online that do music as a half-joke, half-hobby which kind of does make it harder for the ones, like myself, who want to be taken seriously as an artist. So I think it'll take some time but we'll get there."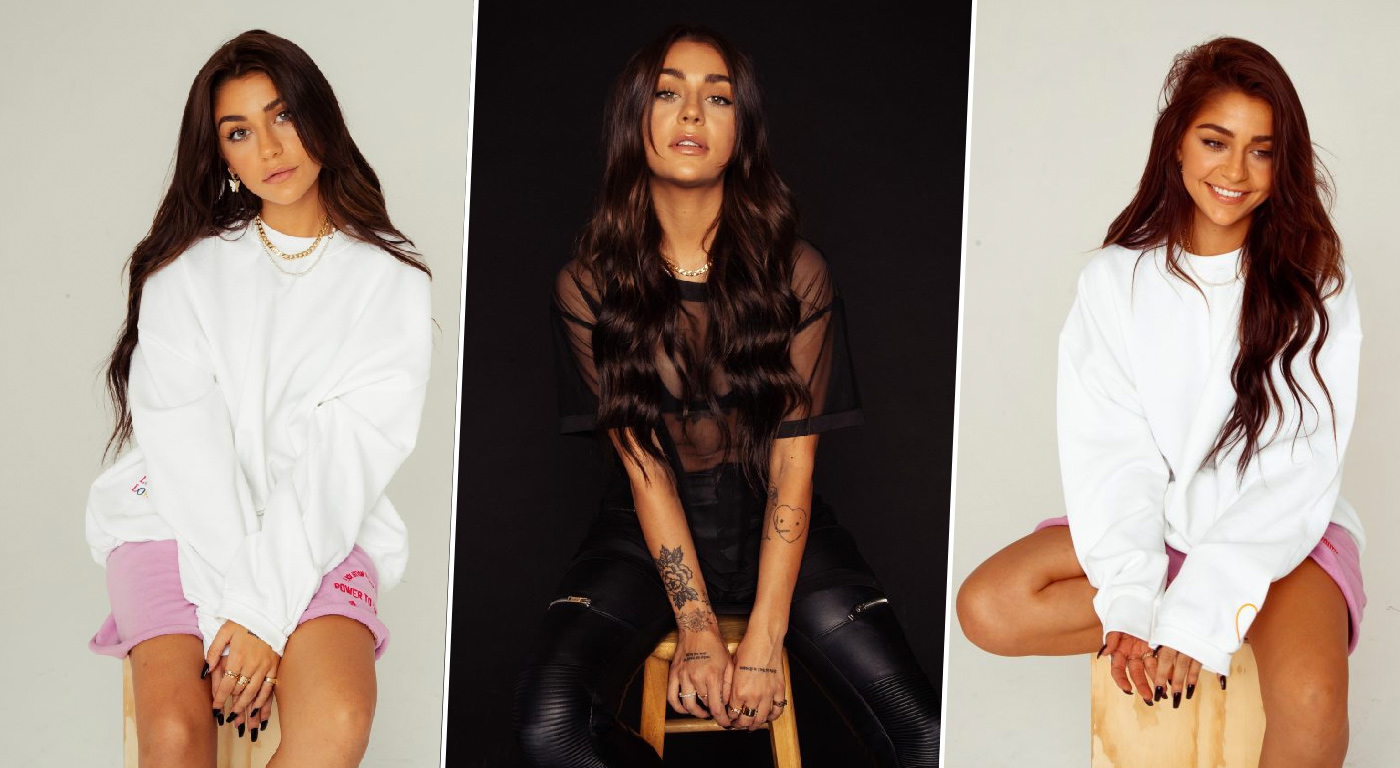 The artist is acutely aware of her online presence, but is also visibly excited about the prospect of people finding her music in its own right, "The thought excites me so much! I would love for someone to stumble across my song, look me up and be like 'oh, she did YouTube' I can't wait for that to happen." 
That being said, fans of her YouTube channel need not fret as she's also not leaving that totally in the past, "I don't think I'll ever completely abandon YouTube, it's been a part of my life for over a decade which is crazy. I think I'll always upload fun things here and there, probably not as often but I don't think I could completely abandon it, it's my home."
Russett's involvement in music is closely tied to her online presence, her first-ever viral video was a lyric video for 'One Time' for a competition to meet Justin Bieber, she also had a radio show, she makes and shares playlists, and more recently has uploaded covers to her socials. Initially, the covers were something she released anonymously,
"When I was doing those anonymous covers, I was like 'right this is going to blow up, I'm going to do this anonymous artist - no ones gonna know it's me.' I think it got like 15 views," she laughs, "So, I was like maybe not, maybe I'll wait a few years on this." And that's exactly what she did.
In the move to music, Russett explains how she's still finding herself as an artist, "I think it's something that just flowed and happened. I still don't know what my sound is. The process of trying new things and what feels right and what comes naturally is part of the fun. I think that I'm going to have a lot of different sounds and songs coming out, I'm excited." She does however note Sasha Sloan and FLETCHER as inspirations and dream collaborators "I just think they're such bad bitches, they're so empowering."
2020 has been difficult for everyone for a lot of creatives, quarantine has either ignited creativity or stifled it, something which Russett has felt both effects of "I had a little bit of both! I had a full month of like, I simply cannot move from my couch. And then I had a full month of being like I'm going to create ten paintings, then I'm going to wash all the floors in my house, then I'm going to bake ten cookies and ten cakes, it was like crazy creative. I think I've found a nice balance now where... I can chill on the weekends, do some fun stuff, create, it's a nice balance now. But it took some time to get there!"
The video for 'Darkest Hour' just dropped and it was filmed during the pandemic, "Filming it was such a weird process, everyone had to get tested, wait for the tests to come back negative, pray to God that they're all negative… it was weird, but we made it happen, we did it!"
All in all, despite the immense triumphs Russett has had, she is still so clearly excited by what the future holds for her in music. The aim is to release an EP and continue writing. "The next couple months, we are writing and recording so much, I feel like it's all I'm doing at the moment which is so awesome, I wouldn't want to be doing anything else. There will be one more single coming out in the next couple months that I'm so excited for but that's all I'm going to say about that one…"