Mabel has spent the last day "chilling" ahead of her support slot at Harry Styles' Dublin date, comparing Ireland's capital to Amsterdam. She plays her own gig later in the week, kicking off her much-anticipated headline tour.
"I always give my all, but it's different doing a headline show," she says. "It's just a different atmosphere, because those people have bought into you as an artist. But I will say the Harry fans and the reaction has been really good - they're really loyal."
The 22-year-old's career trajectory looks to be pointing in only one direction (pardon the pun), since she revelled in SoundCloud streaming success last year with Finders Keepers. How is she dealing with being the industry's hottest property at such a tender age?
"It's difficult," she acknowledges. "Maintaining relationships, friendships ... It's worth it though. The positive outweighs the negative and all of that. The people that matter will adapt, your day ones ... A lot of my friends have come out to see me on tour."
She's not overly concerned about burnout - it's been all systems go in terms of releases. New track Fine Line marks her second collaboration with fellow British urban newcomer Not3s, building on the success of his own track My Lover. She admits that she's been sitting on the song for a while, and was very new to collaborating, but knew immediately she wanted him when it came to a single release.
"It's a very fun, playful tune and he was just perfect for it," she says.
She's an eyeing an end-of-year release date for her debut album - and follow-up to mixtape 'Ivy To Roses' - having just decided on the title on the next single. But otherwise, the lady is not for moving.
"Now that I have the name and the message of what I want it to be, I'm happy to release it. But I can't tell you what the next single is," she laughs.
In her answers and her artistry, she is expressive and confident. In fact, confidence seems to be a recurring theme in her music. On Finders Keepers, she is assertive and direct. On Bedroom, she showcases her sexual liberation. On Low Key, she flips the script on the damsel narrative that so often dominates female songwriting.
This wasn't necessarily something that came easy for her though. The star admits to previously suffering with debilitating stage fright  but now reckons she's struck a fine balance between her swagger and her softer side.
"I used to really afraid of performing. I'm very much both [confident and vulnerable]. Growing up, I had massive confidence issues, so this confidence on stage ... It's new to me. I grew into it I think, and I've learned that maybe my vulnerability is actually my greatest strength, that I care so much, it's a good thing.
"There's no method to getting over it bar just getting up and doing it, which I used to find really annoying when people would say it to me. But after 21 shows, you just have to accept that no one is there to see you fail. Now I just go up and start screaming and swearing."
British urban music is having a 'moment', for want of a better word. Rappers Stefflon Don and Stormzy are bagging international features, while fellow pop acts such as Raye and Jorja Smith have emerged as stars in their own right. Mabel speaks well of all them, and is excited about how this movement will be reviewed in the future.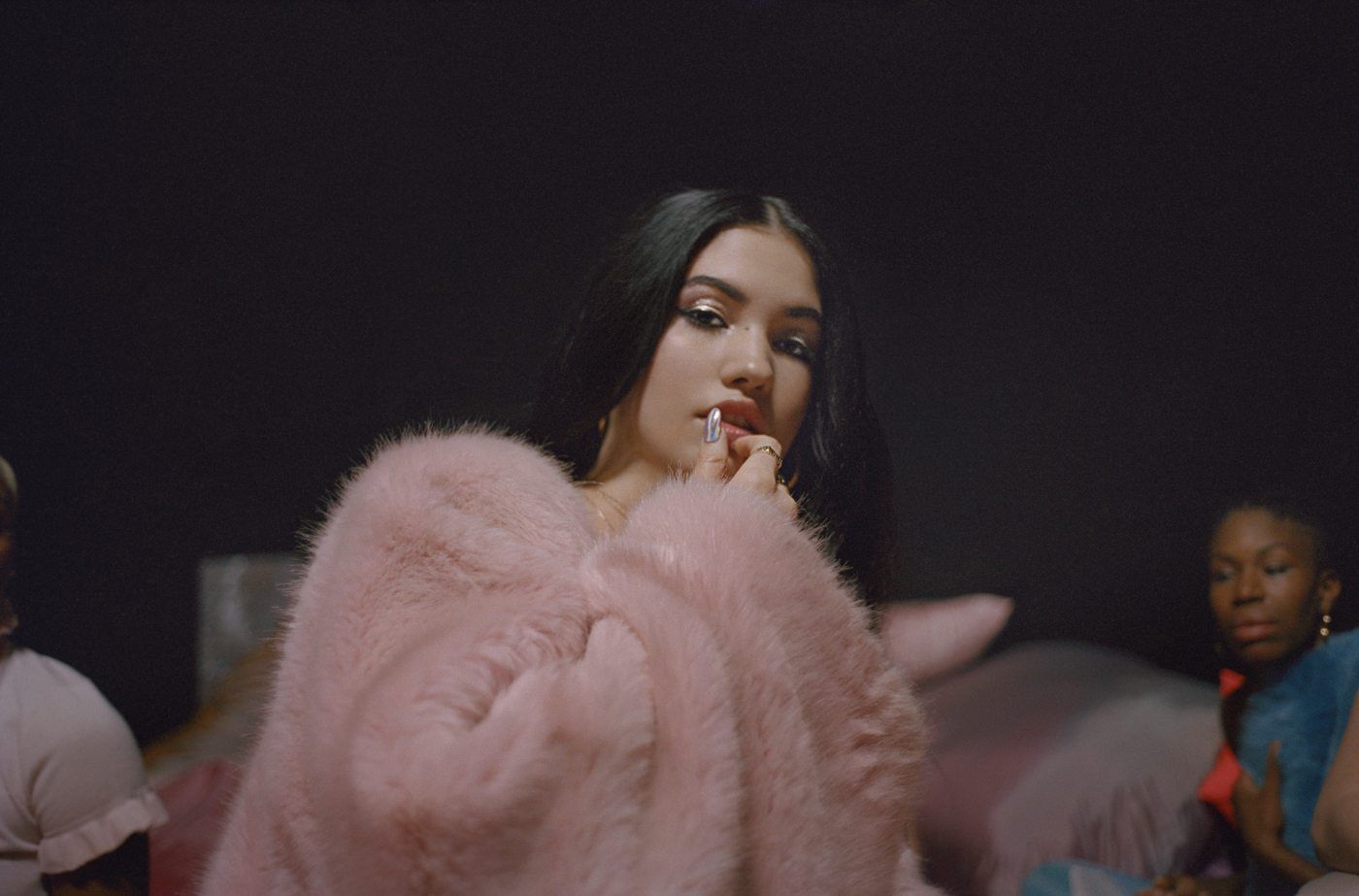 Her own style has been likened to that of the uber successful '90s R&B scene. However, it's a comparision she's found to be limiting whatsoever.
"It doesn't frustrate me as at all, hip hop and R&B is having a moment the way it was in the '90s and I just think people are getting the sound confused, or that it's the closest comparison to fall back on. Obviously, that '90s sound is sick.
"But I do think people will look on this era as it's own thing, as people do now with the '90s. It's a really cool time."
Mabel is the daughter of singer Neneh Cherry and producer Cameron McVey - two huge names within the industry. Artists in a similar position tend to follow one of two routes - cling to their family name and connection thus failing to establish themselves singularly, or get their back up about wanting to be completely separate. Mabel bristles when it's suggested she's struck a happy medium in terms of discussing her family in the public sphere.
"I'm not embarrassed of who they are. They are the artists that they are. People assume things, people are allowed to think whatever they want to think. I was always going to be honest, I was never going to lie about who my parents were because it's so separate.
"They come to my shows as my parents, not as anything else."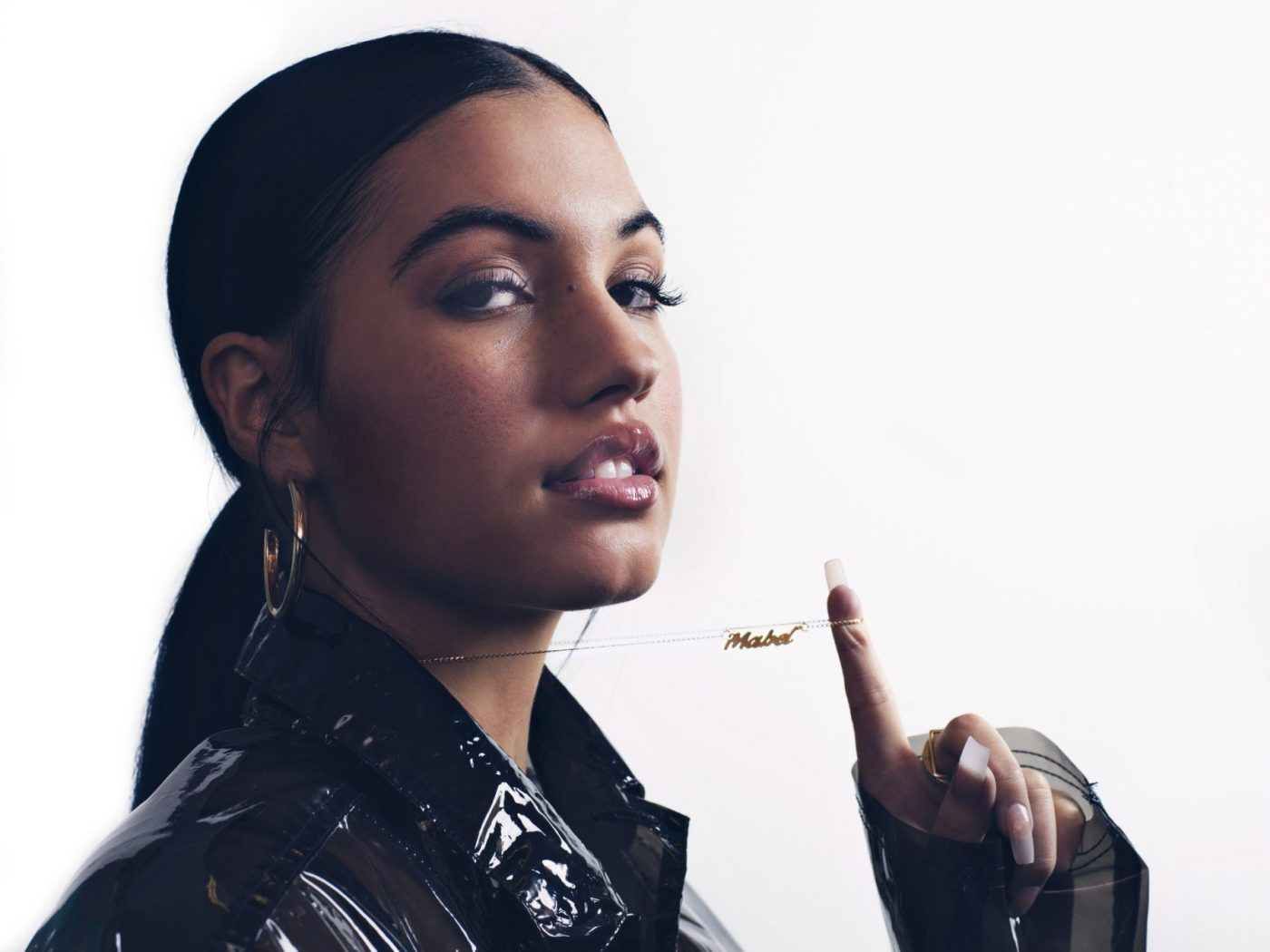 Because of this, she has yet to glean any nuggets of wisdom from them on the industry - she's done the job on her own, a job in which she feels she was born to do regardless of family history.
"There was never anything else," she replies when asked what she'd be doing if it wasn't music. "I'm always asked that but ... Yeah. I can't think of anything else."
However, she does have advice for other young women looking to pursue a career in music, having had some "questionable experiences" which she would not go into, at her discretion.
"Know your vision," she says. "Before you talk to any management or big corporation ... It is what you make it. People will try to get you to sign things and do things and be made to do things or look a certain way. Don't get swept up in it."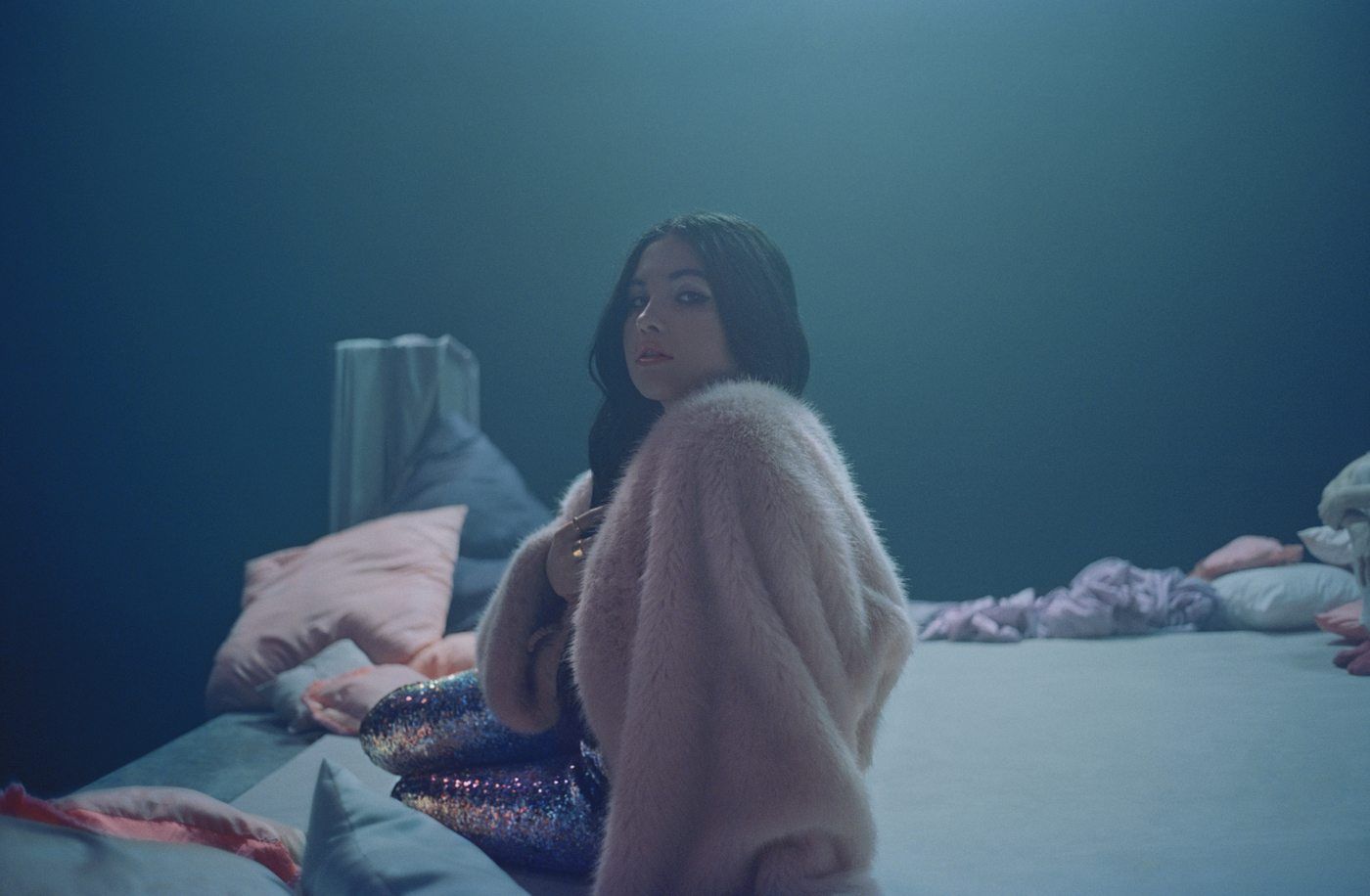 Self-assured as ever both on wax and in person, you'd get the impression she's immune to romance and grand gestures. She scoffs at that suggestion.
"I love love. I fall in love all the time - it's really annoying!" she laughs. "But it's just ... If it's not magic as fuck, why bother?
"I think my sky standard's are just sky high because my parents have such an epic love story, they're together for almost 30 years ... That's what I want."
Moral of the story - don't come for Mabel unless you plan on pulling a rabbit out of a hat.
Mabel plays The Academy Green Room on 21 April and plays Longitude Festival 13 July - 15 July.