There has been much said about the level of respect afforded to Irish female musicians by Irish media in recent times. One artist who can rightfully feel aggrieved by their lack of airtime is Lydia Ford.
The Mayo songwriter produces radio ready pop such as recent singles Overrated and Brooklyn.
"I felt like I'd been pretty lucky in Ireland, but I think after seeing that report I've just been lucky for a woman, I haven't actually been lucky… hopefully that changes." says Ford, who challenges the assertion that the quality of Irish female music is not up to the level of their male contemporaries.
"One of the many things that frustrates me about it is the production quality. Everyone's putting out well produced songs with great mixes that are perfectly ready for the radio. The quality is there, the song writing is there, the packaging, the marketing is there, I just don't get it" she states emphatically.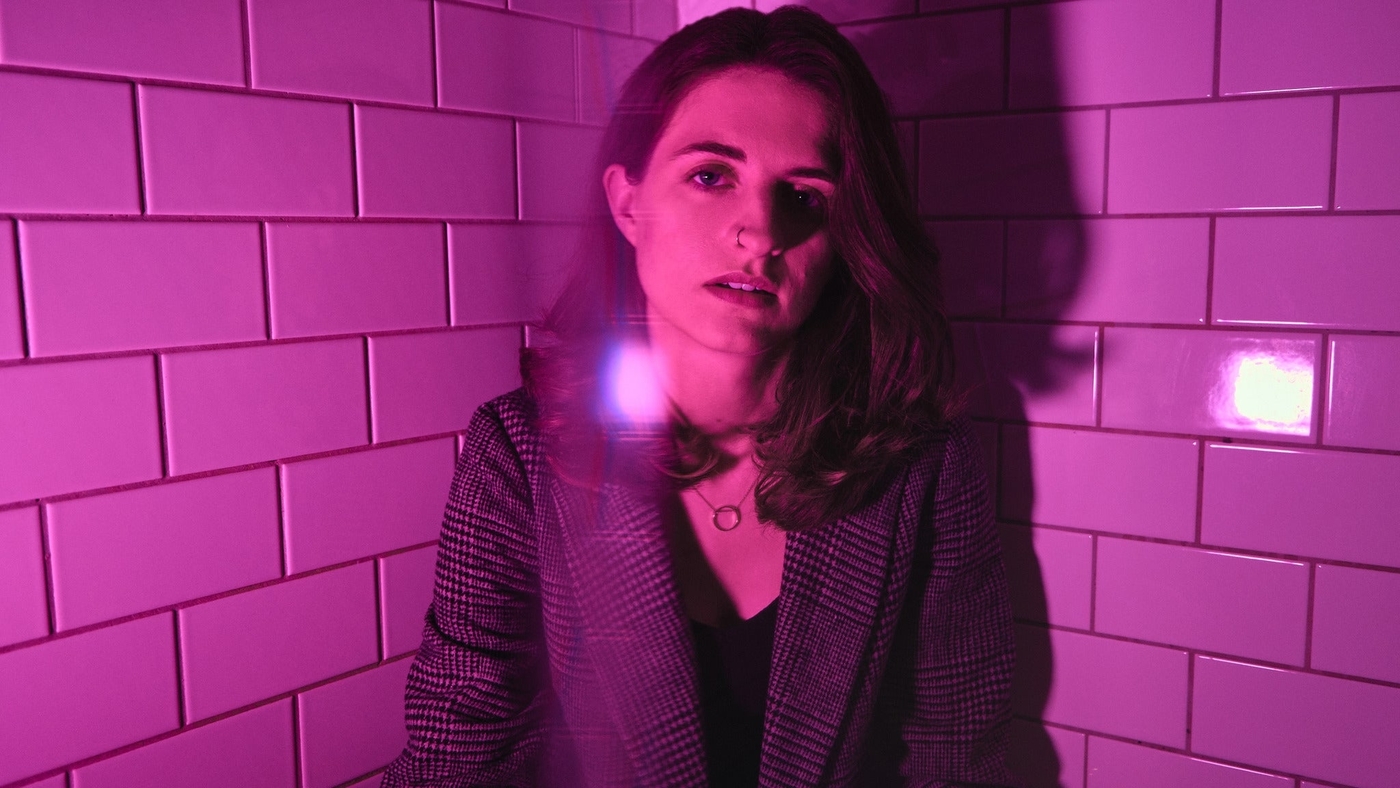 Ford questions whether the people at the decision making level within Irish radio stations have a sufficient awareness of Irish music scene, noting that she is aware that many of the DJs in Irish radio are fighting the powers that be to get more Irish music on Irish radio waves. "I've heard of people within radio stations bringing songs to their producers and them just saying 'no we're not gonna play that....'"
Ford also notes that she found the procession of male musical guests on The Late Late Show during lockdown to be very frustrating. "They couldn't find a woman? It's just got to be a joke."
Pushed on the lack of opportunities for Irish women she laments the lack of support for artists such as Elkae, Bobbi Arlo and Jackie Beverley and Elkin
"Ailbhe Reddy should definitely be on the radio. Her new album is phenomenal, I can't wait for it to come out. Obviously, Orla Gartland - phenomenal songwriter, performer, she should be on the radio more. She's doing great in the UK and US, she has all those YouTube followers and streams. There's just so many."
Ford's musical journey has been long and complex, bringing her to New York and back again many times. The family couch became her first stage as a child with her earliest memory being singing, "Hopelessly Devoted to You from Grease. That was my go to, and the camp dances to all the Grease songs" she says, laughing fondly at her former self.
We respectfully suggest that Mayo isn't known as a hotbed of musical talent and inquire how her family received the news that she wanted to be a musician, rather than a successful member of society.
"I started playing guitar pretty young at 9-10 and I was pretty obsessed with it. It was my big thing so they weren't completely shocked when I said this is something that's really important to me, but I think it did take them quite a while to get it. I had to break it down to 'I want to be on the radio'. Ironically, that was the thing they got rather than the abstract concept of being a musician."
Lydia was drawn to the pop music of the day "KT Tunstall and any girl with a guitar." Noting her affection for Paramore she says: "Hayley Williams was my idol, I was a big Tegan and Sara fan as well." However, she is slightly embarrassed that "the first CD I ever bought was B*Witched..."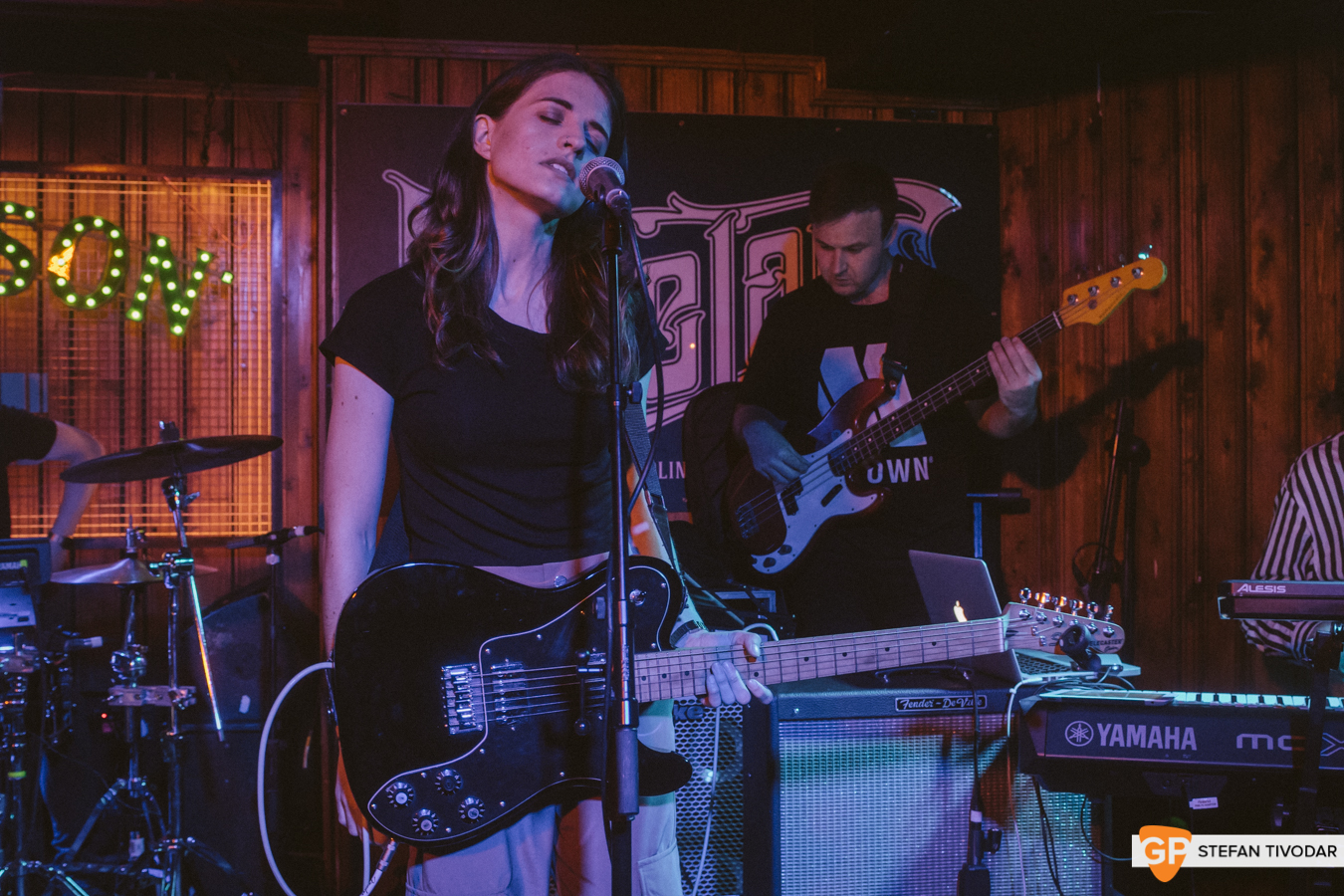 By 22, Ford had decamped to Dublin and was working in TV3. Having grown disillusioned with the prospect of a career in music, she made the decision to move to America.
"I was bored of sitting in an office in Tallaght and thinking I could still get a J1 visa, so I went without much thought. I wasn't playing music at the time. I'd kind of given up on it to be honest... and then I got there and everybody I met was an artist of some sort - a writer or a poet or a film-maker or a musician. It was a good place to move at that time, especially as I was feeling so dejected."
The stimulation of living in New York, and specifically the borough of Brooklyn, was good for both her head and her heart as she'd grown frustrated by Dublin's insular gay scene.
"In small places like Dublin, even if you get to go out with someone it's your ex's ex... I found myself in that situation by the time I was leaving and I felt that Dublin was really, really small. We'd also just passed Marriage Referendum the year before and I still feel like it took a while for public mentality to change... so it was nice to go somewhere that was very open. I lived in Brooklyn, everyone is queer in some way."
"I sort of found myself there…" says Ford, fondly. "I think regardless of where you are or your sexuality, whatever you're doing, the better you know yourself the better writer you're going to be if you're writing from personal experience. It was around that time that I started writing again."
Despite Ford's newfound urge to create, it took her a while to shake off the cobwebs of doubt that had smothered her in Dublin
"…that EP 'Floods' was done in the basement of my apartment. It was the first time I'd played with producing and I realised how limited I was with it all. I was super proud of it at the time but I find it difficult to listen to now - it's still an achievement - I've left it up so that people can see the progression from it."
However, it wasn't until she received an unsolicited request from German production duo Steam Phunk to collaborate via SoundCloud that Ford had the confidence to pursue a more pop sound.
"It was the first time I'd done a top-line for anything that EDM or poppy. I'd never heard my voice properly produced in that way before and from there I felt this is the direction that I want to move in."
The resulting track, Closer, has since amassed over 300,000 streams on Spotify (at the time of writing). The transition to pop wasn't without its stumbling blocks, however, and it wasn't until the release of Lost My Mind last summer that Ford was able to say "okay, this feels like me now."
By the time Ford's second EP 'Bad Things' arrived, the metamorphosis in sound was complete. The new, international pop version of Lydia Ford was ready to go with songs such as IDWBYG – a metamorphosis not to dissimilar from the one Hayley Williams and Tegan and Sara have undertaken in recent years. 2020 singles Tell Me, Brooklyn and Overrated have seen Ford continue to evolve.
Brooklyn sees Ford confronting the uncertainty of long-distance relationships - something which she has had to face several times due to not having a Green Card. "One of the times when I was home I thought if I go back again we'll be on again and it'll be okay, which it wasn't." Ford tried to circumvent her bitter feelings and capture that "wistful, hopeful feeling" that everything would come good in the end. "That's why it's a bit more bouncy and Sigrid-y." she reflects.
Overrated. meanwhile sees Ford embrace the instant taste of regret in her mouth. "It's the only (song) where I feel like I've gotten a bit angry which was fun, but I was also very scared to put it out in case people thought I was mean," she says, laughing. We suspect it'll be a while (if ever) before Ford goes full diva. "It's a break-up song about putting the foot down for somebody who was treating you very badly. Generally, a lot of alcohol involved"
Overrated recently appeared alongside John Legend in major US culture site Uproxx's 'Songs of the Week' feature – the publication has over 2 million followers on Facebook. The track meanwhile received minimal support in Ireland.
"I don't know if it's that [I've spent so much time in America], or it's just that the sound appeals there. I know from my Spotify stats that most of my listeners come from the US. I always thought it would be from Ireland. I think it's just where it works...
Ford is hoping to raise her profile with a show in Whelan's later this year. "It's me and a full band. I have 4 lads with me and I play guitar for half the set." The irony of being in a band with 4 men in the current climate is not lost on her. "It did annoy me... there aren't that many female session musicians," she says, before quickly noting "I love playing with the lads, it's a lot of craic, I'd hate to perform by myself. I find it quite nerve-wracking, so it's nice to have that comfort on stage."
In the interim, we can expect some more singles from Lydia Ford later this year, but she isn't putting any pressure on herself to produce another EP of an album just yet.
You can listen to all of Lydia Ford's releases to date below. Tickets to her show Upstairs in Whelan's on Friday, October 2nd are on sale here.