For singer/songwriter Laura Elizabeth Hughes, her latest EP, 'We, Myself, I', was a voyage in self-actualisation. The bleak isolation of 2020 informed her songwriting, which focuses on the absence of interaction, comfort, solace and love, but it also provided her the opportunity to face down her instincts to procrastinate and grip the production reigns for the first time.
"I set myself a challenge. I don't usually record things myself, I rely on people I'm working with to do the technological side of things," says Hughes, who played and produced every note on the record as well as creating its artwork.
A librarian by trade, Laura Elizabeth Hughes, speaks in gentle, precise hushed tones and is bashful about her achievements. Hughes has always had a penchant for creating mournful ballads but despite downplaying her production abilities the absence of other voices has clearly helped to solidify her vision on 'We, Myself, I', which is her finest work to date.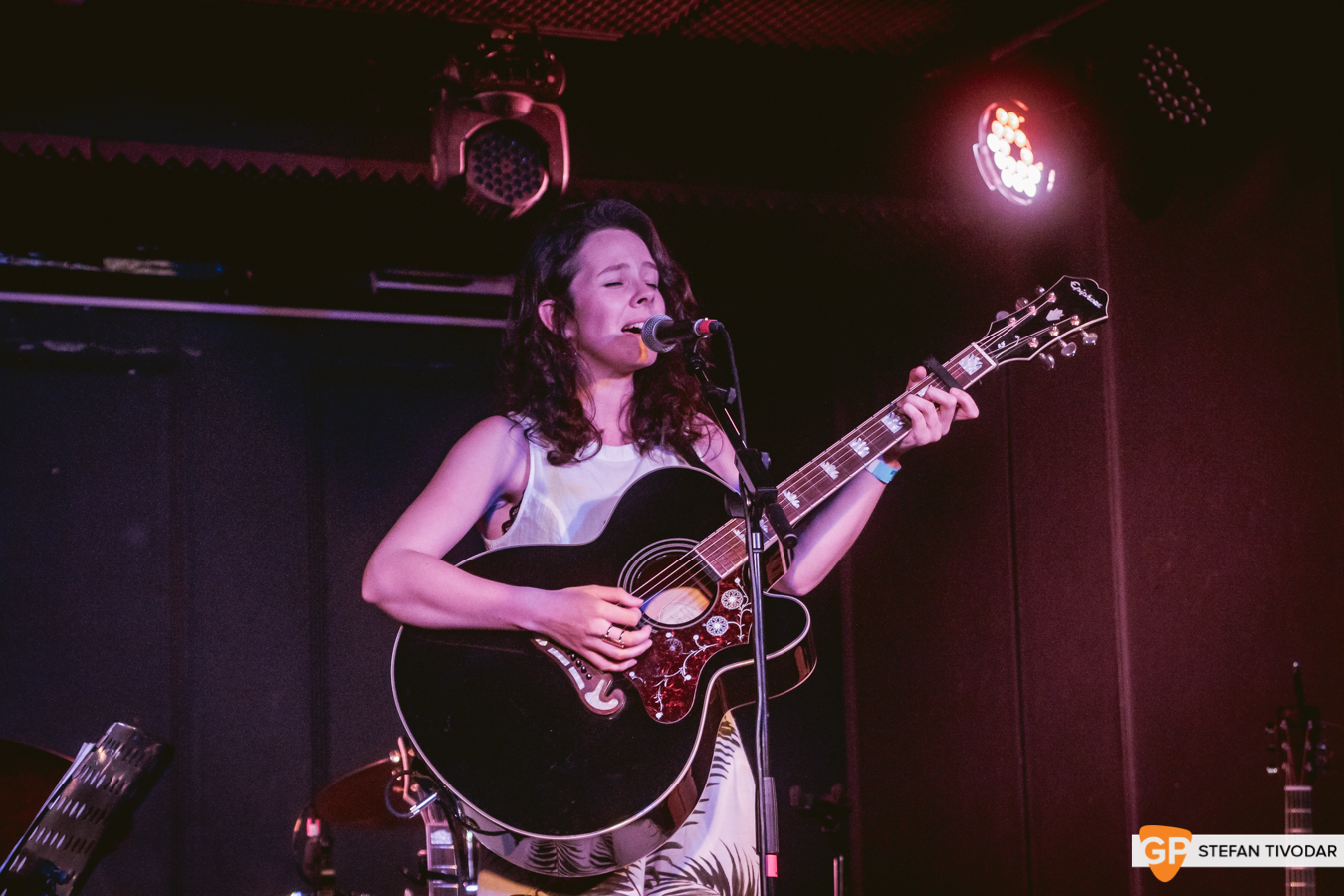 "I was trying to write about what was going on without making it seem the drabbest thing in the world or making it absolutely depressing," she says, laughing.
"I was completely aware of the fact that everybody was going through the shitstorm and rowing their own boat in it."
'We, Myself, I' is permeated by Hughes' experiences during lockdown one, which included pining for her partner who was too far away to see in person.
"I'd just started a relationship in December (prior to lockdown) and then went 4-and-a-half months without seeing them because they live the other side of the country basically, so it was kind of trying to deal with those aspects of my life, obviously without seeming too self-centred, I was worried about it being in the grand scheme of things a little self-centred."
Laura Elizabeth Hughes needn't have worried about being self-centred, though, because the EP is filled with intimate portraits and vignettes rather than brash, excessive moments of melodrama. However, that is not to say that the EP is without its quirks.
"The songs are letters to Covid-19 and the pandemic and the person I'm seeing, so there was more in my solitude than just myself. There were 3 people involved: the pandemic, my partner and myself. And that was all those running through my brain," says Hughes, explaining the meaning behind the title 'We, Myself, I'.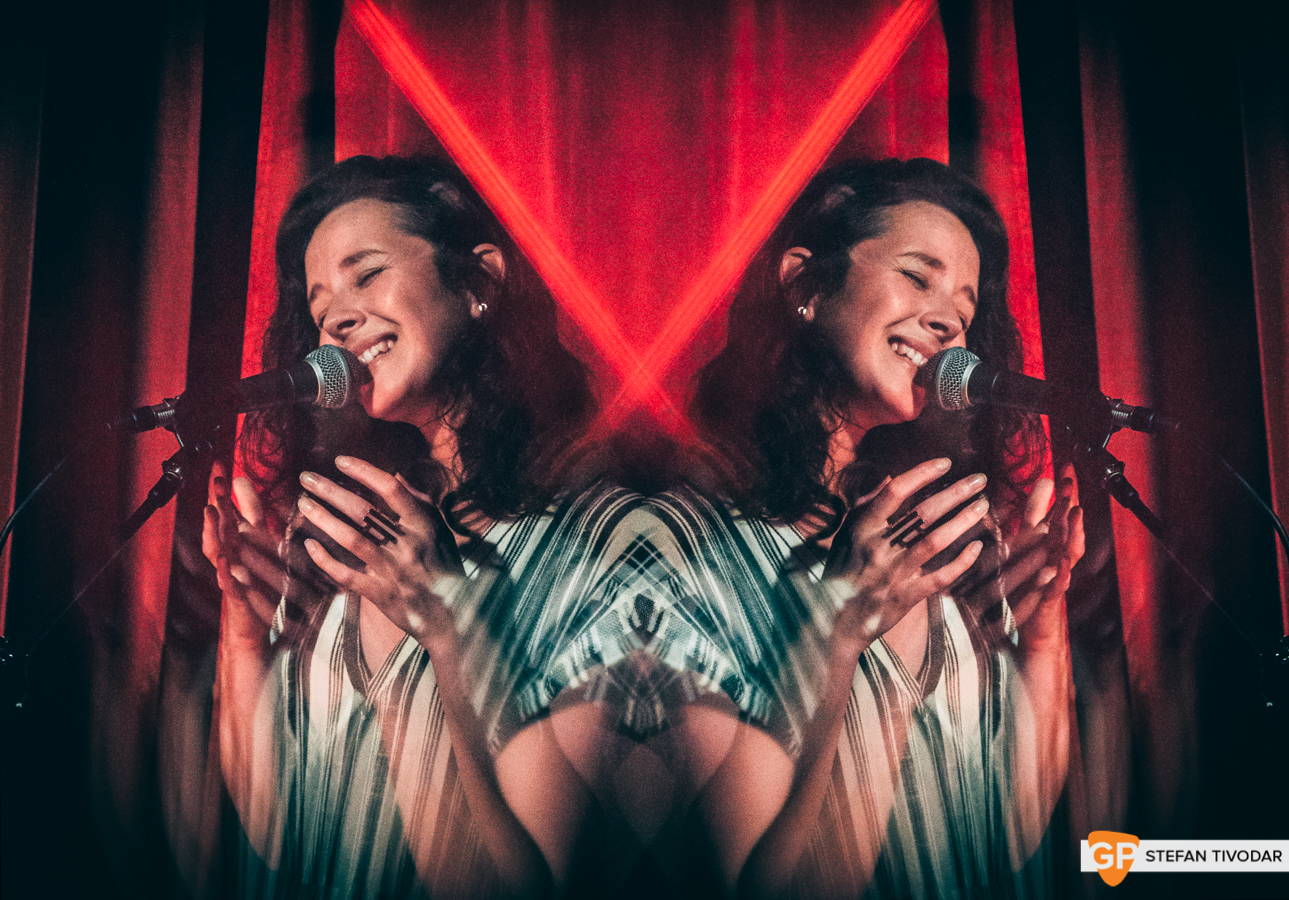 As well as documenting her own personal battles, Hughes also attacks a larger societal phenomenon, attempting to surmise 'productivity envy' and the loss of time and space on Two.
"It's a song about wanting to know the secret of the people who were seemingly coping well and being productive and creative with all the upheaval, while I was a little mess of a human."
"One of the only hurdles I had to overcome was actually doing it. I had the songs written, but I had no motivation; I had no confidence in myself," says Hughes, who was also trying to balance the demands of doing a Masters in Information and Library Studies, whilst navigating the pandemic
"The actual challenge was productivity and motivation, sitting down and giving myself a good run at trying to complete something and how I overcame the challenge of production was, I knew my limitations."
The idea of keeping it simple and pure permeated beyond the recording process and brought Laura Elizabeth Hughes back to her original musical loves.
"I went back and started listening to music that I had listened to that made me decide that I wanted to make music - Laura Marling's 'Alas I Cannot Swim' - and was like right I don't need four million bells and whistles, I just need myself and the song and we can build from there."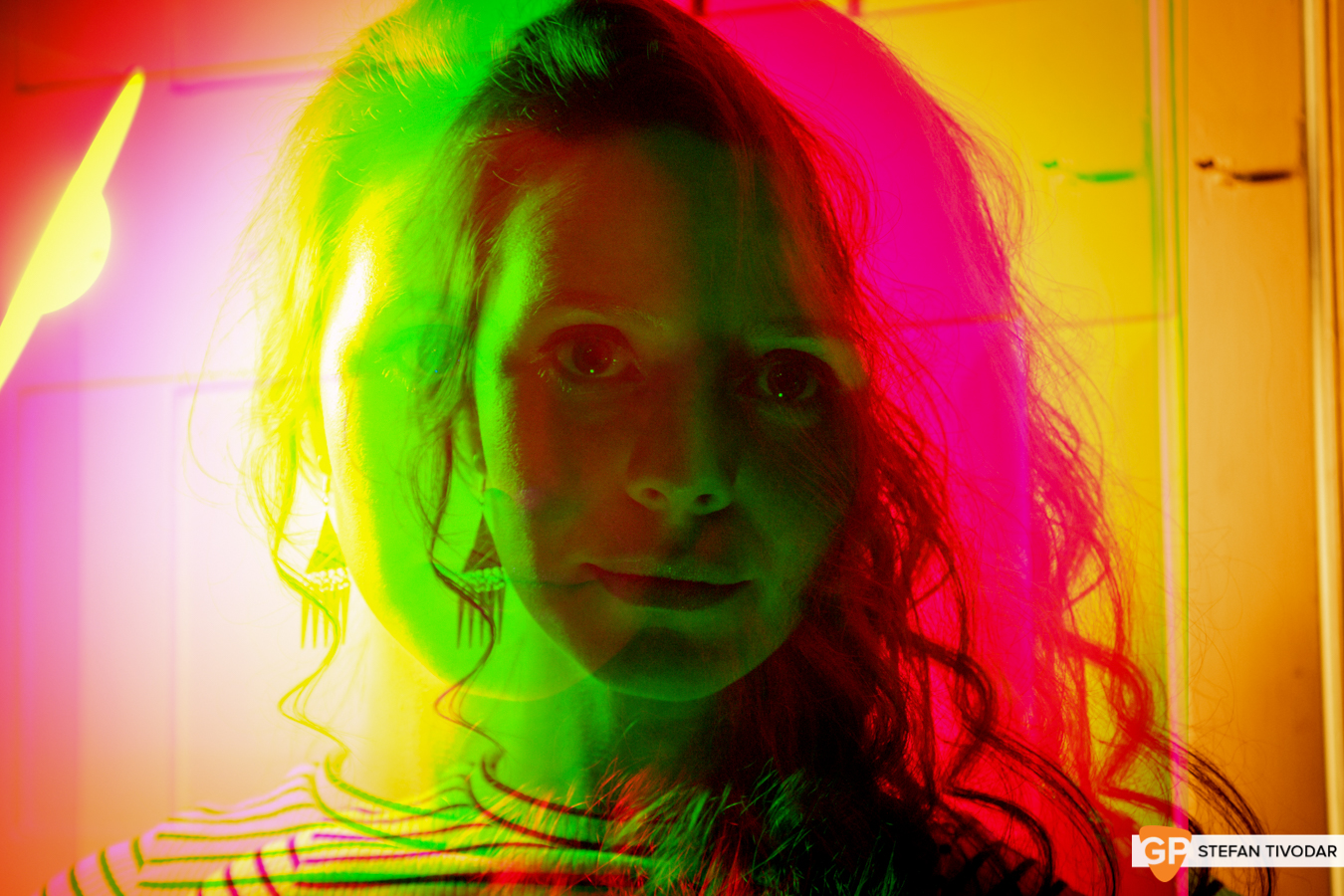 Comprised solely of guitar, vocals and birdsong, opening track Days is perhaps the best example of this mission statement.
"I started writing it without the intention of making an EP, it was more let me sit down and try to create something, so I don't feel like an absolute potato," says Hughes.
"I suppose it's repetition. I described it as the all work and no play freneticism that seems to be rolling through my days. It's the same chord sequence throughout. The melody in the chorus overlays with the melody in the middle eight so everything can come together in a mash-up of blurring lines."  
The theme of blurring lines continues across the EP with Hughes also acting as art director, creating the illustrations for each track with repetition once again to the fore.
"I wanted it to just be around one image that I could manipulate through each different track. It's a repetition because the days were just the same but different but the same. I was trying to manipulate that in some little way."
The cover of lead single Days is comprised of 30 overlays of the image of the couple kissing which appears on the cover of the EP.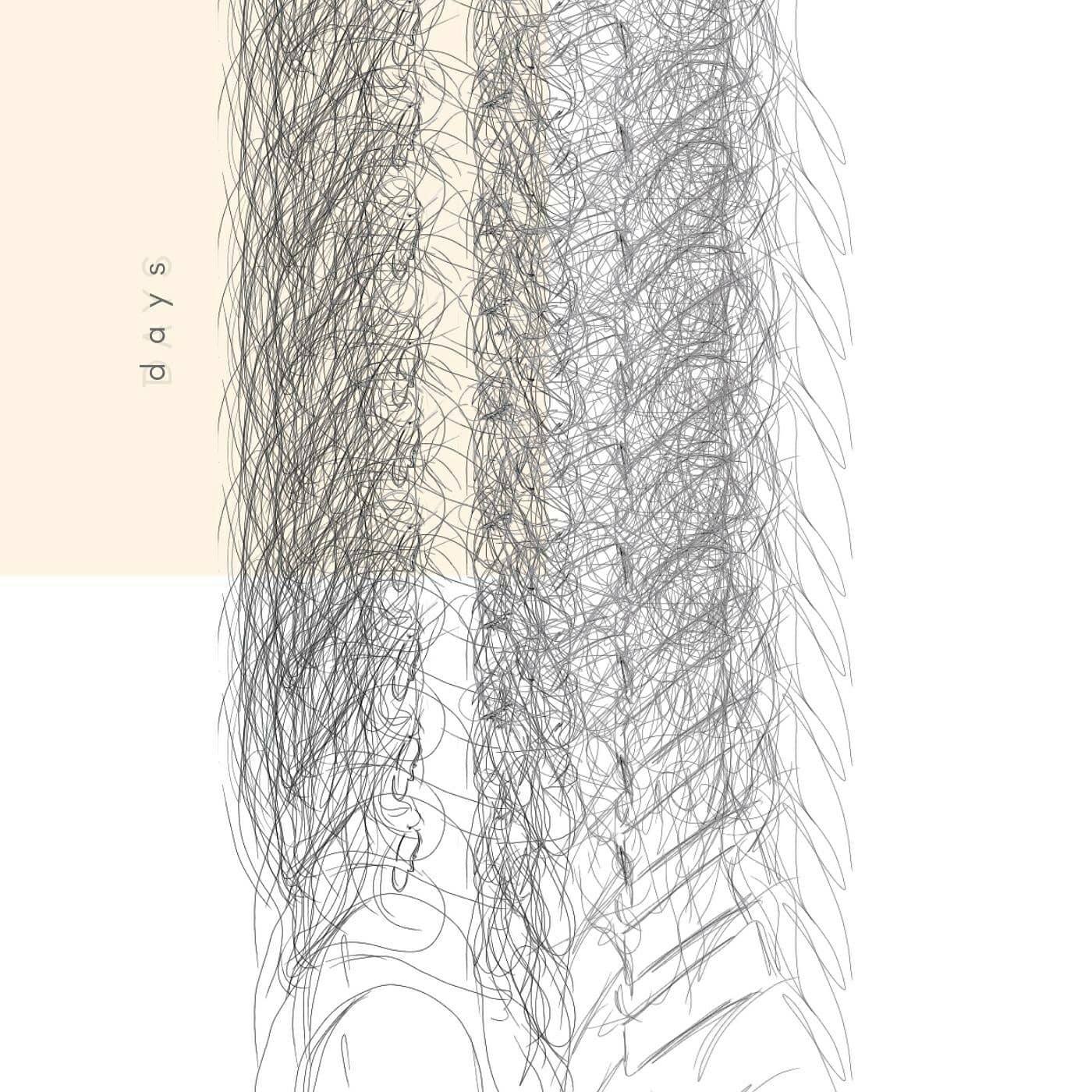 Soldiering on and coming to realise that she can rely on herself has done wonders for Hughes' confidence and creative spirit.
"Making the EP has restarted the little fire within me to keep creating, so I'm working away," says Hughes, noting that additional material is starting to pile up. Whatever Hughes does next, however, won't be on her own.
"I'm craving working and being with other people so that's gonna be a huge part of 2021. I'm talking to Stephen James Smith about having a spoken word/music collaboration."
Riding high on Hughes' bucket list is James Vincent McMorrow. "I think our vocals would work lovely together," she says, adding, "I'd like to start working on some stuff outside of my own comfort zone."
In the meantime 'We, Myself, I' will have to suffice.