Every year the GoldenPlec community of writers and photographers (50+) come together to vote on their ones to watch for the upcoming year. After pulling the votes together, we select our 'Plec Picks' for 2020. We have classical artists alongside rap, garage rock, bedroom pop and anything in between. Our list strives to encompass a broad spectrum of music in order to highlight the thriving music scene that exists in Ireland.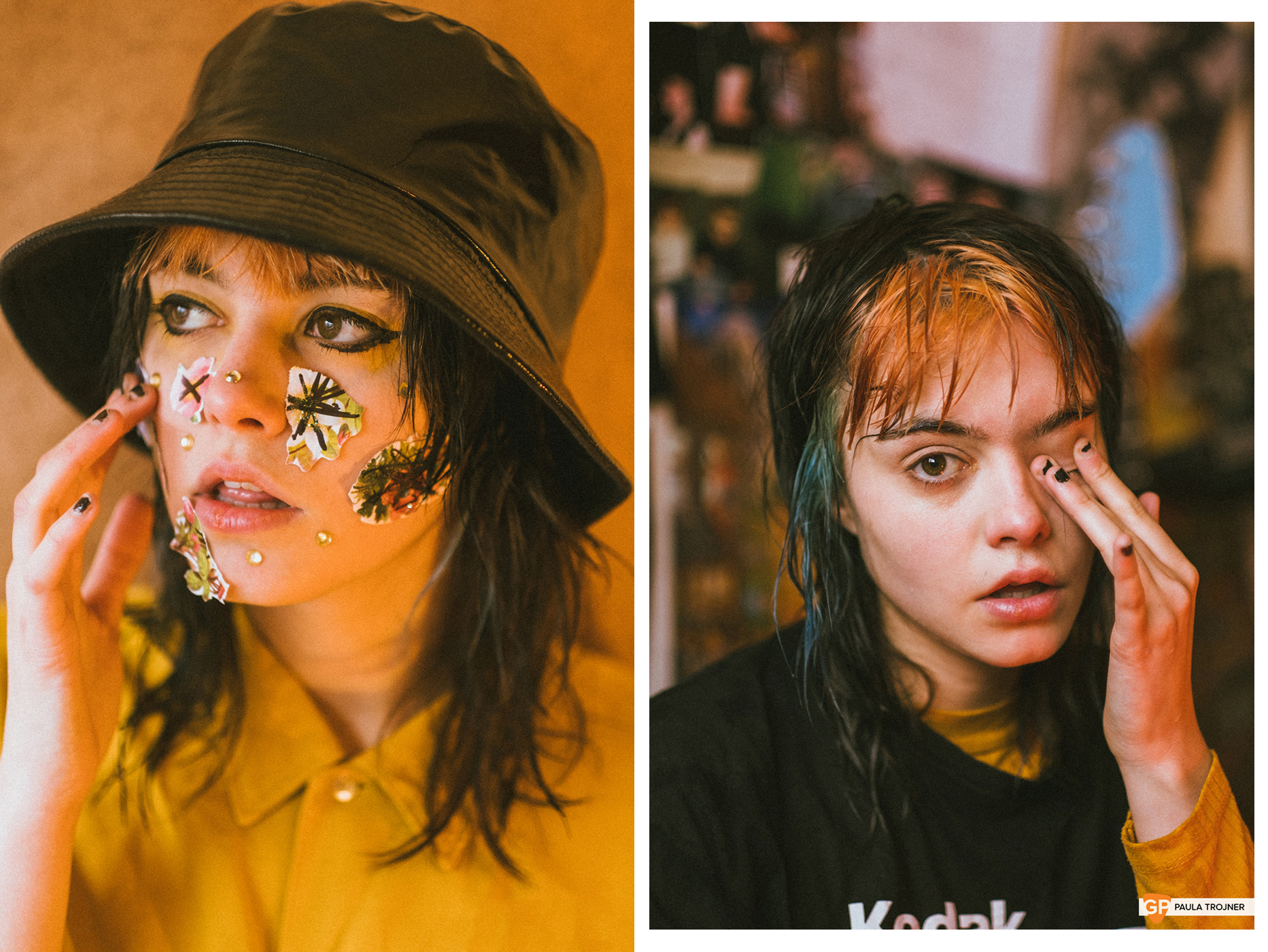 Standing on the cusp of an explosive 2020 is Ciara Lindsey, better known under the moniker Kynsy. Despite the fact she is yet release music, the excitement around her has grown due to her explosive live performances and ensnaring onstage aura.
A background in theatre coupled with years of gigging experience with the now defunct Spines has led the 22-year-old to the point where she is now writing, recording and producing her own music. Her vocals have been compared to the suave tones of Julian Casablancas of The Strokes, but there is much more to Kynsy than that.
Throwing yourself into producing on top of writing, planning live sets and trying to pave your journey through the musical battlefield is a task not for the faint-hearted, but Kynsy seems to have it all very under control.
"I suppose I'm a singer/songwriter. I've been gigging around Dublin for the past six months or so, but I started about a year ago properly. I studied Songwriting in BIMM and my main thing is to write music and produce it, I'm trying to get into producing myself.
"I have a full rock band behind me for the live stuff, it's very energetic. I record in my bedroom a lot of the time. I'm aiming to eventually be able to do it all myself. It depends how I feel, I don't like to say I have a specific genre, I'm aiming for that really annoying 'genrefluid' thing people are going for now."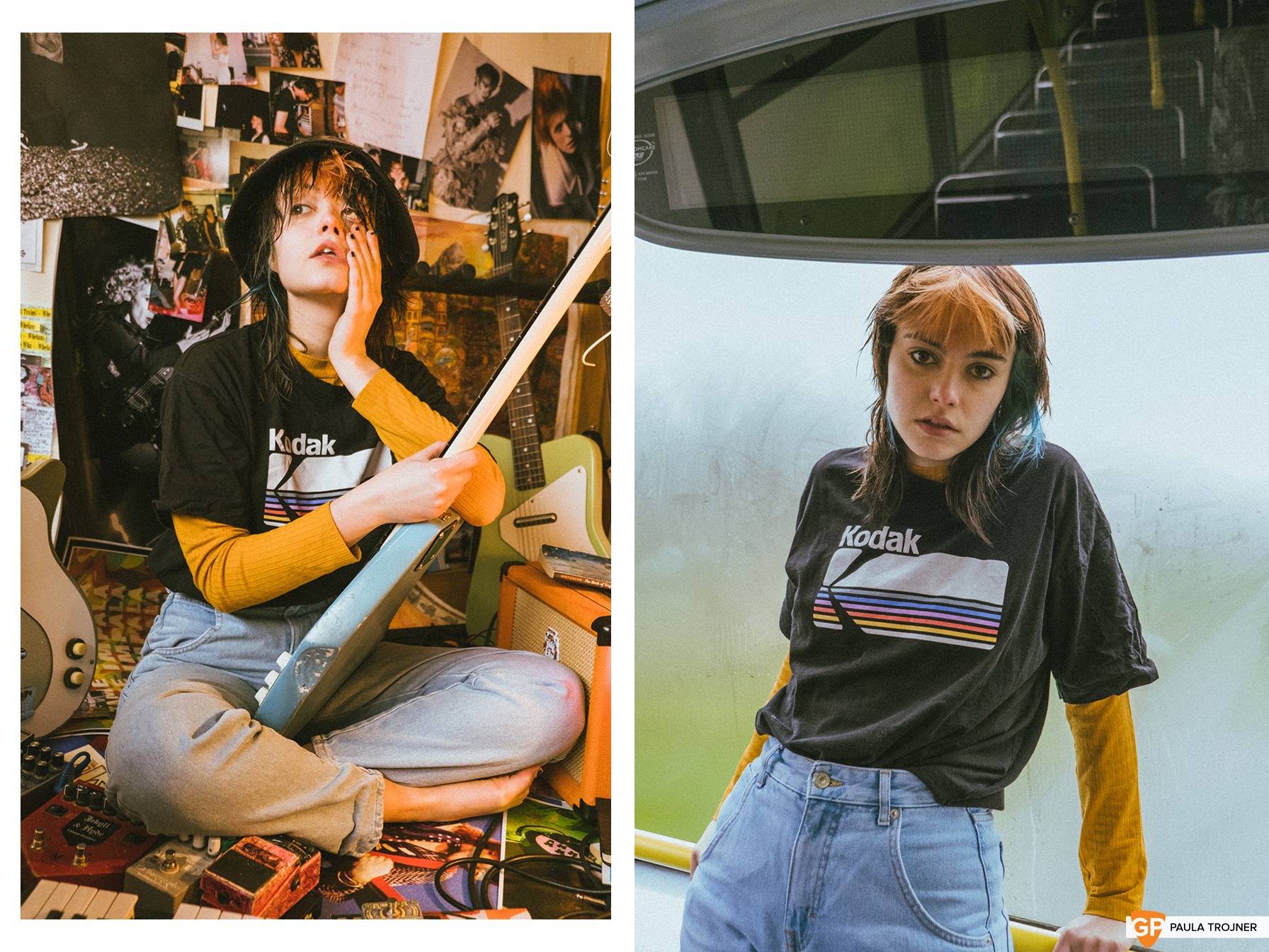 By producing herself, Kynsy has full creative control over her music; something that allows her to be happy with her choices and showcase exactly what she wants to. It's a bold move in an age where most young artists spend hours in studios trying to eke out their own 'sound', but sometimes it's the path less travelled by that gets you furthest.
"I've gone down a lot of rabbit holes and had a lot of people saying 'oh this would suit you more' but you're just going to feel more uncomfortable if you're doing things like that. The main thing for me is the songwriting, it's all about the song. If the songwriting isn't there and you aren't saying anything important in your song, then it's kind of pointless."
Being open to chopping and changing your own work is vital to develop as an artist, and Kynsy's experience with songwriting and recording is something that is already standing to her. While most artists are eager to get their music out there as quickly as possible, Instead, Kynsy is meticulously planning her live show, EP artwork before releasing anything at all.
"I purposely haven't released anything yet because I wanted to experiment with the live show. I use every show to see what's working or what isn't, how I felt on stage and what I wanted to wear."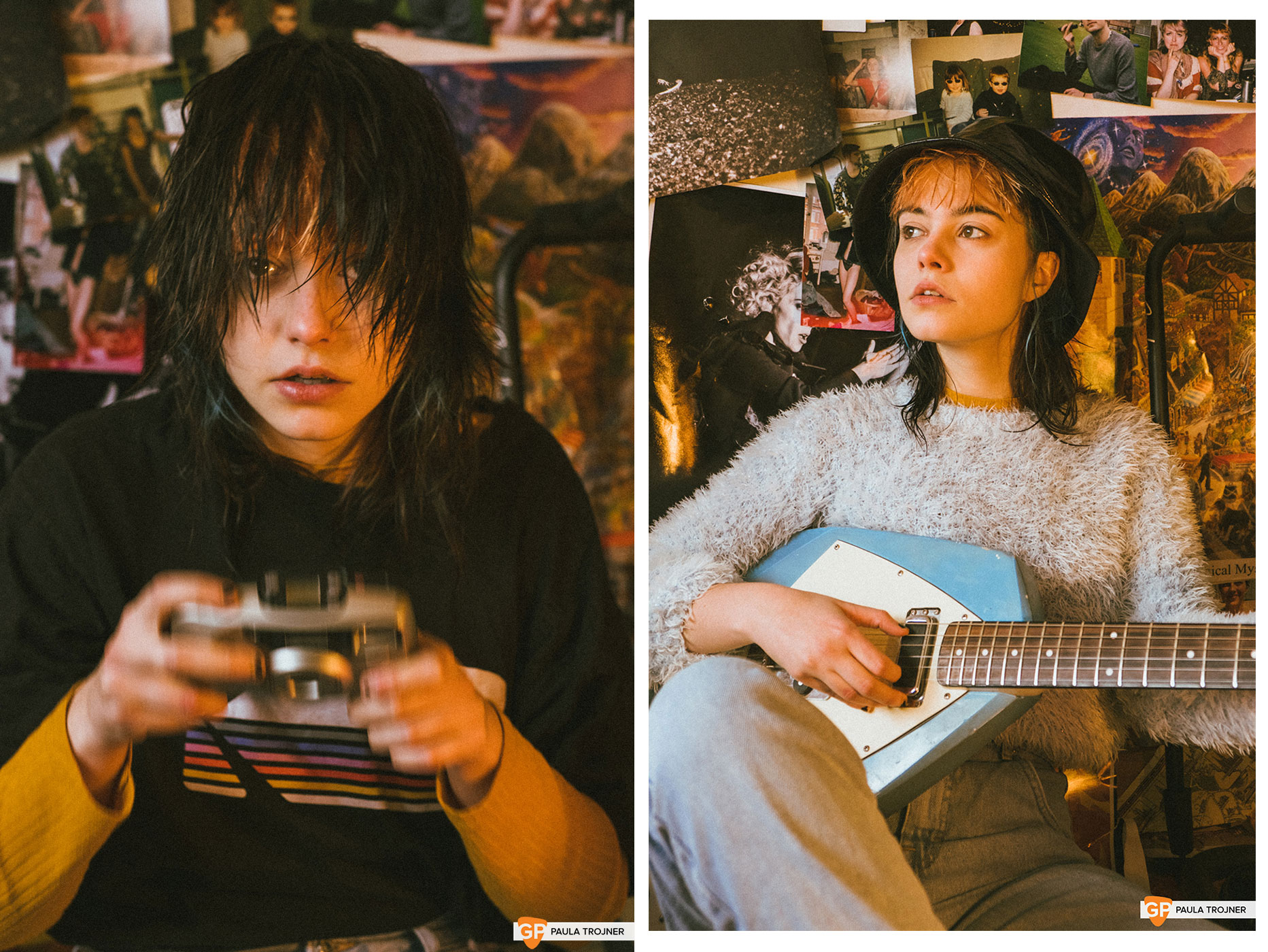 Kynsy's debut single is ready for release, and she expects to release it over the next two or three months.
"The song is mixed and mastered, it's called Cold Blue Light, I don't want to pigeonhole it but it's indie rock, some modern synths. It's one of my favourite songs, I wrote it about two years ago."
Despite not releasing anything yet, GoldenPlec and others were drawn to her live performances which have turned heads in whatever venue she's played. Her energy and demeanour are nothing short of captivating, setting her apart from many young creatives in the Irish scene right now.
"It's been amazing, I never really expected the reaction or to be asked to do this (Plec Picks). I personally feel like a lot of the shows have been complete disasters so it's good that the songs have been coming through...The pressure is kind of on now."
Looking to the rest of 2020, Kynsy says she is planning on recording more music and hitting the festival circuit during the summer.
"I have a few songs ready to go and be recorded and hopefully be releasing a song every month. There'll be more output on the digital side of things. But for me, I wanted to make sure I had the live show sorted before releasing because if that's not tight, it would have come across a bit shit I think."
Being humble is something that keeps you grounded and realistic when throwing yourself headlong into things. The music scene is unpredictable. One minute, you're lauded for reinventing the wheel and the next, you're slated for trying something new. While it's easy to look back at these things and think how you could have done it better, Kynsy is making sure she's 100% happy before taking any steps forward.
"You can get very hypothetical about things but I think that it's like a lot of things in life it's completely different to what you expected, you have no control over what happens. I'm pretty open to where I end up going, I hope to keep gigging and festivals over the summer.
"I'd love to write an album over 2020 and release it next year. I don't like looking too far into the future, I'm trying get into that mindset of 'be in the moment'. I love to travel, so moving to Paris or somewhere would be really cool."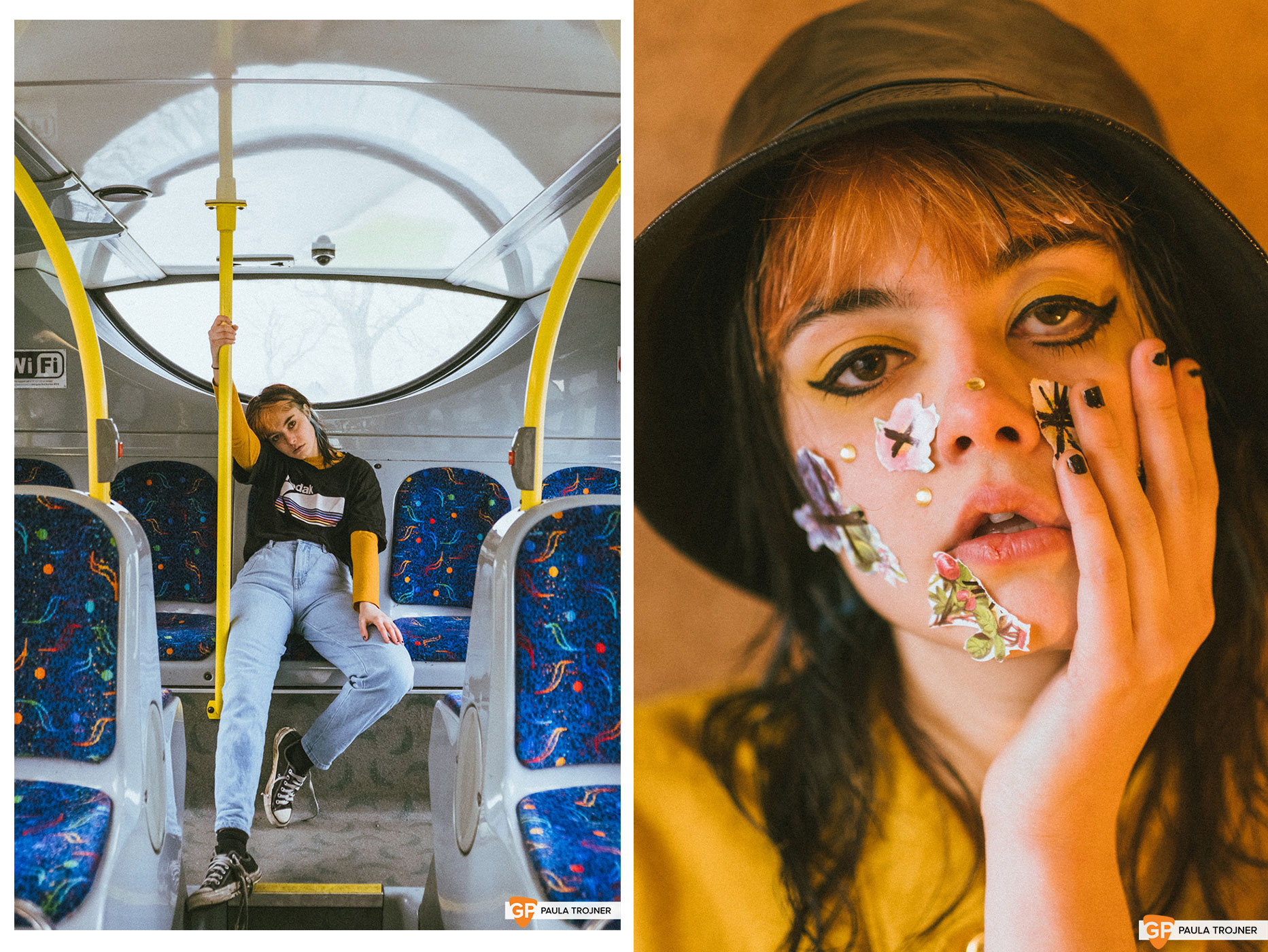 The evolution of social media has been both beneficial and utterly damning for the music industry. Being able to connect with fans is an incredible tool for artists, but that need to always be available and the expectation that you'll be sharing all your meals with your followers are just unrealistic.
Strong social media presence is something that musicians are expected to have, but Ciara feels like too many people aren't truly portraying who they are online. Instead of carving out an online presence, she is focusing on showing herself off in a more honest, unfiltered light.
"I haven't made a Facebook page for Kynsy, and I probably won't. I like Instagram, I think it's a bit more artistic. But I find a lot of people put up pictures of them looking glam in their room, but that's a bit inauthentic. It's important to have some kind of online footprint. If you want people to hear you, but it's important not to overdo it. I prefer bands that are very minimalist with their online presence. Try and show off the parts that make you different, the things that make you weird."
Just as two songs should never sound the exact same, an online profile should not reflect anyone but yourself. For Ciara to take a more non-traditional approach to things and follow a path that she wants to walk is refreshing, and surely something that will help her achieve great things this year.
Full photoshoot:
Click on images for full size.