Ahead of their set at KnockanStockan, we caught up with THUMPER in their rehearsal space to snap their last rehearsal .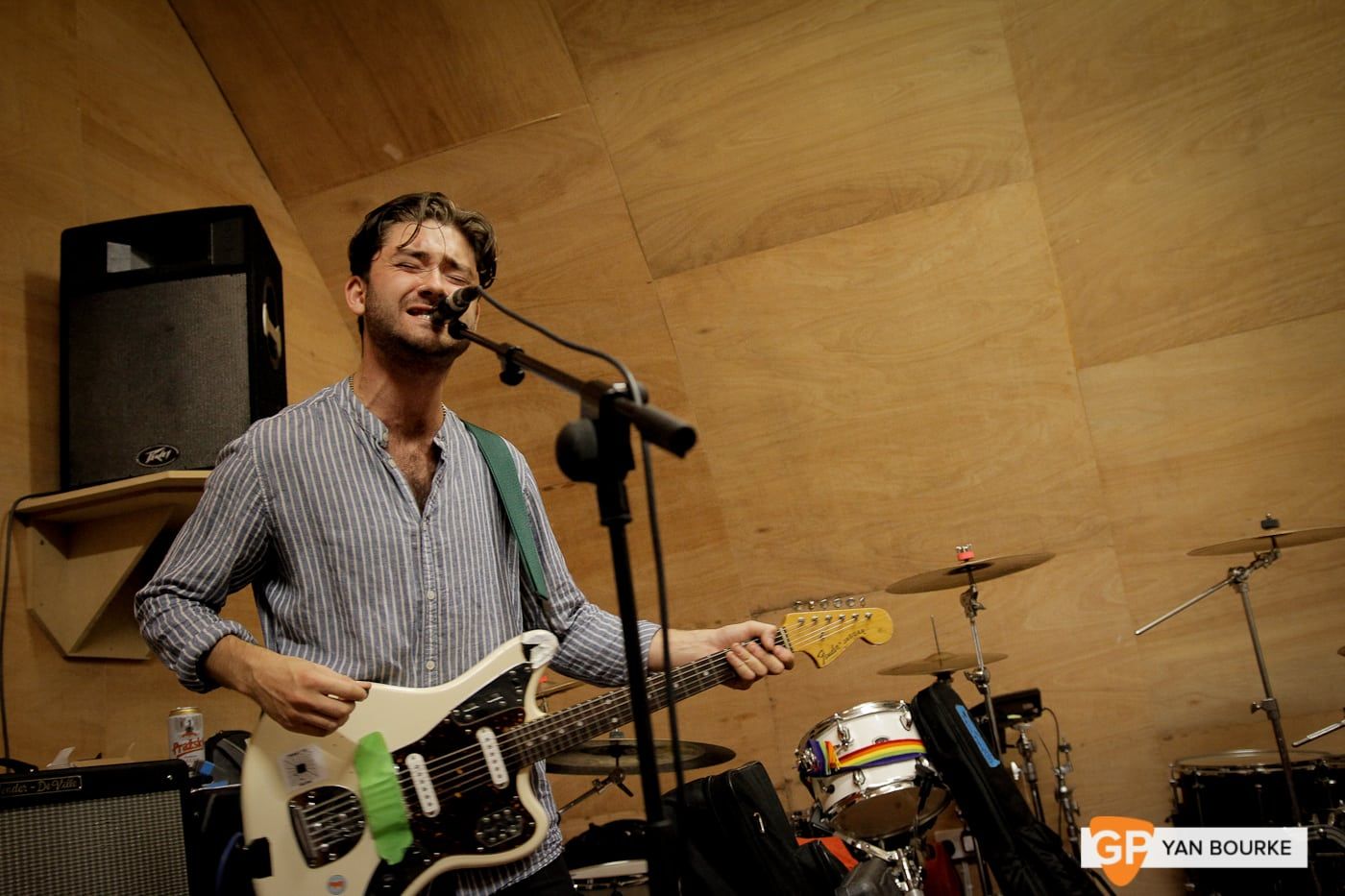 GoldenPlec: Have you been to Knockanstockan before?
T - Oisin: "Yes, loads of times. Knockanstockan was pretty much the first festival that we got offered to do off the back of pretty much only one single, and ever since then, we've pretty much got a taste for being loud."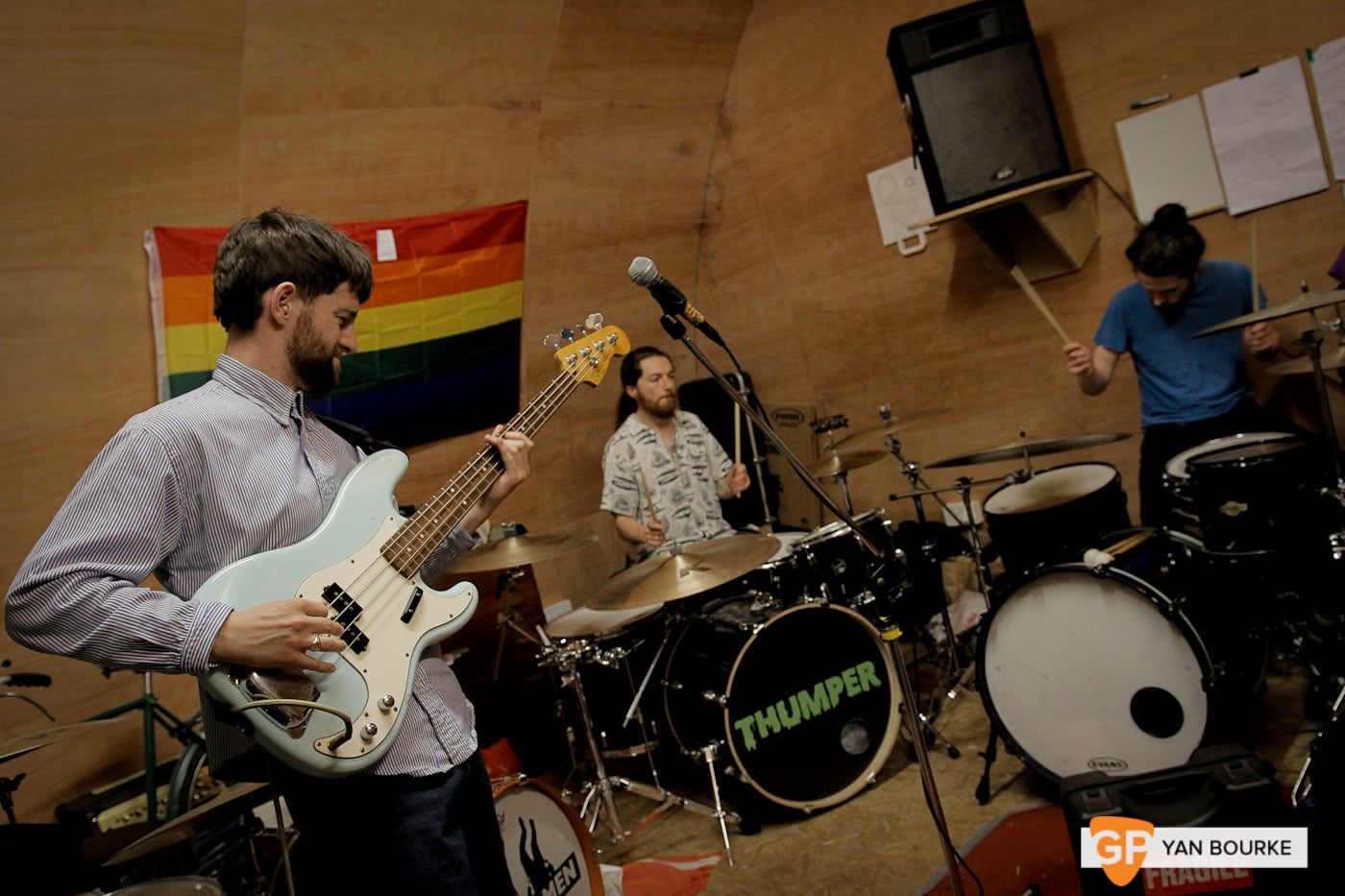 T - Oisín: "Nasty Noisy Boys' Big Late Night Stay-Up"
GoldenPlec: "That is a good podcast name"
T - Gabe: "That's fucking perfect!"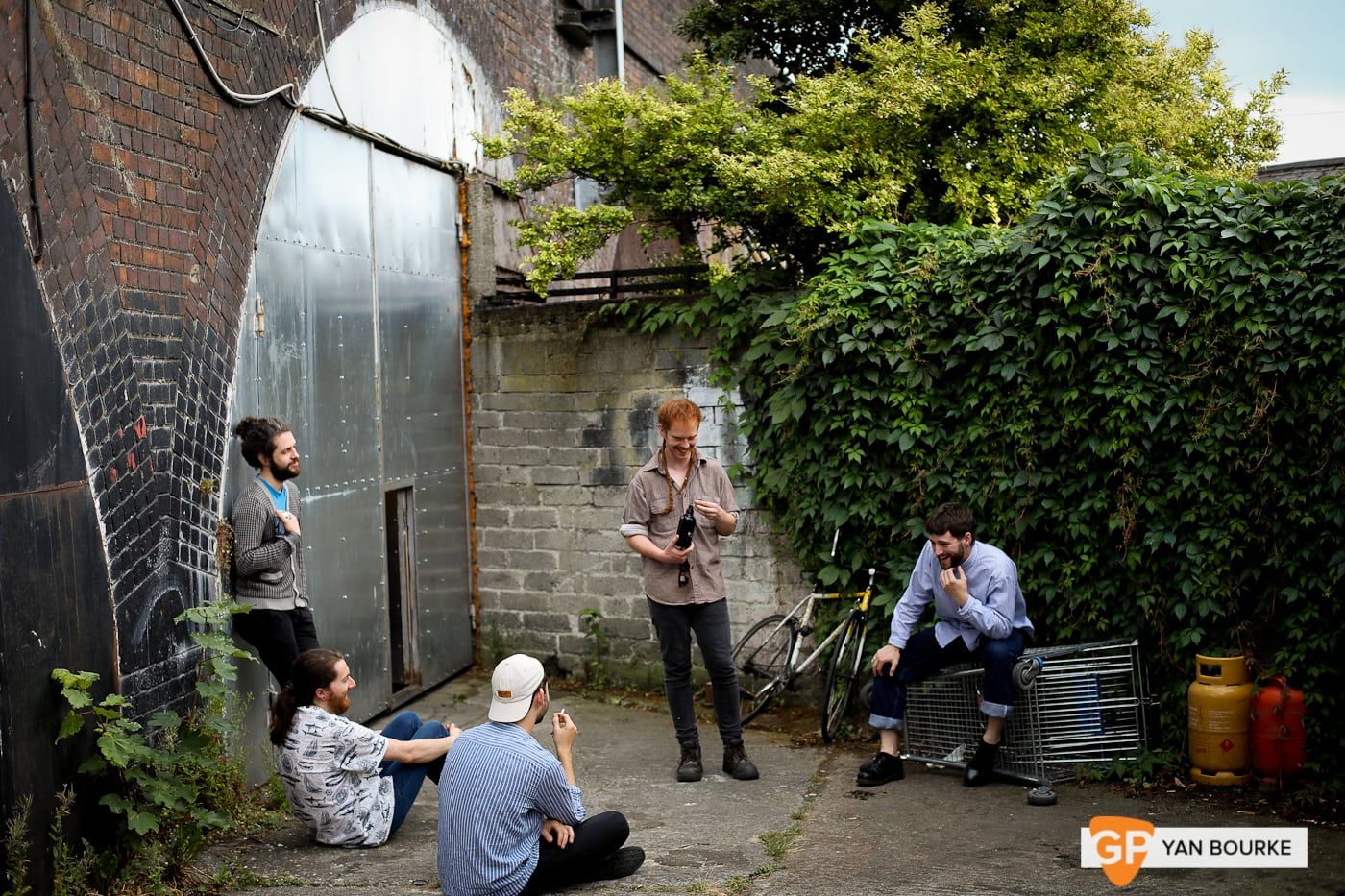 GoldenPlec: "What makes Knockanstockan different?
T - Oisín: "It's definitely a festival that encourages you to try out new things. It kind of comes with the eclectic line-up, you feel encouraged or obliged to take risks musically, in a way that I don't really feel like other festivals do. You're kind of trying to appeal to a broader audience sometimes, whereas with Knockanstockan, the audience are there for music so that's what you want to give them."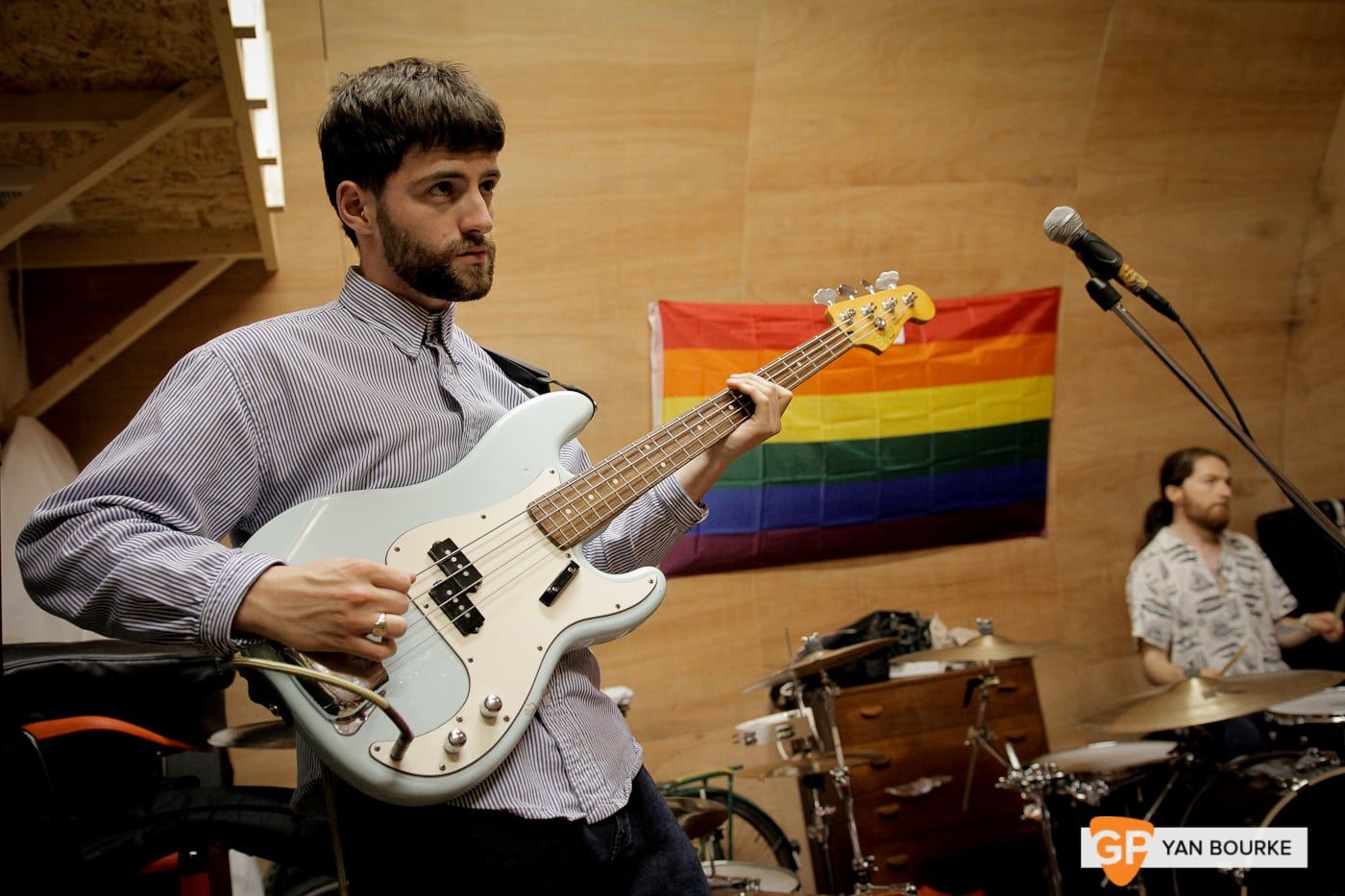 GP: Is there anything you think is special about KS?
T - Oisín: "There's a time-capsule element to Knockanstockan. It's a representation of where the music scene is in Ireland at any given time. Knockanstockan is your first port of call for that, I think much more so than any other festival."
GP: Are there any bands that you're most looking forward to seeing at it?
T - "Kojaque. I can't wait to see Kojaque."
T - "For Foresters"
T - "Spudgun"
T - "AE Mak"
T- "The Ollam"
T - "Senu"
T - "Cathy Davey"
T - "Bitch Falcon? Are Bitch Falcon playing?"
T - Oisín: "There are so many bands, anywhere you go, the lineup is so full of amazing bands, but half the thing about Knockanstockan is you turn up and you aim to see one band and you end up seeing dozens of bands you've never heard of that end up becoming your favourite bands."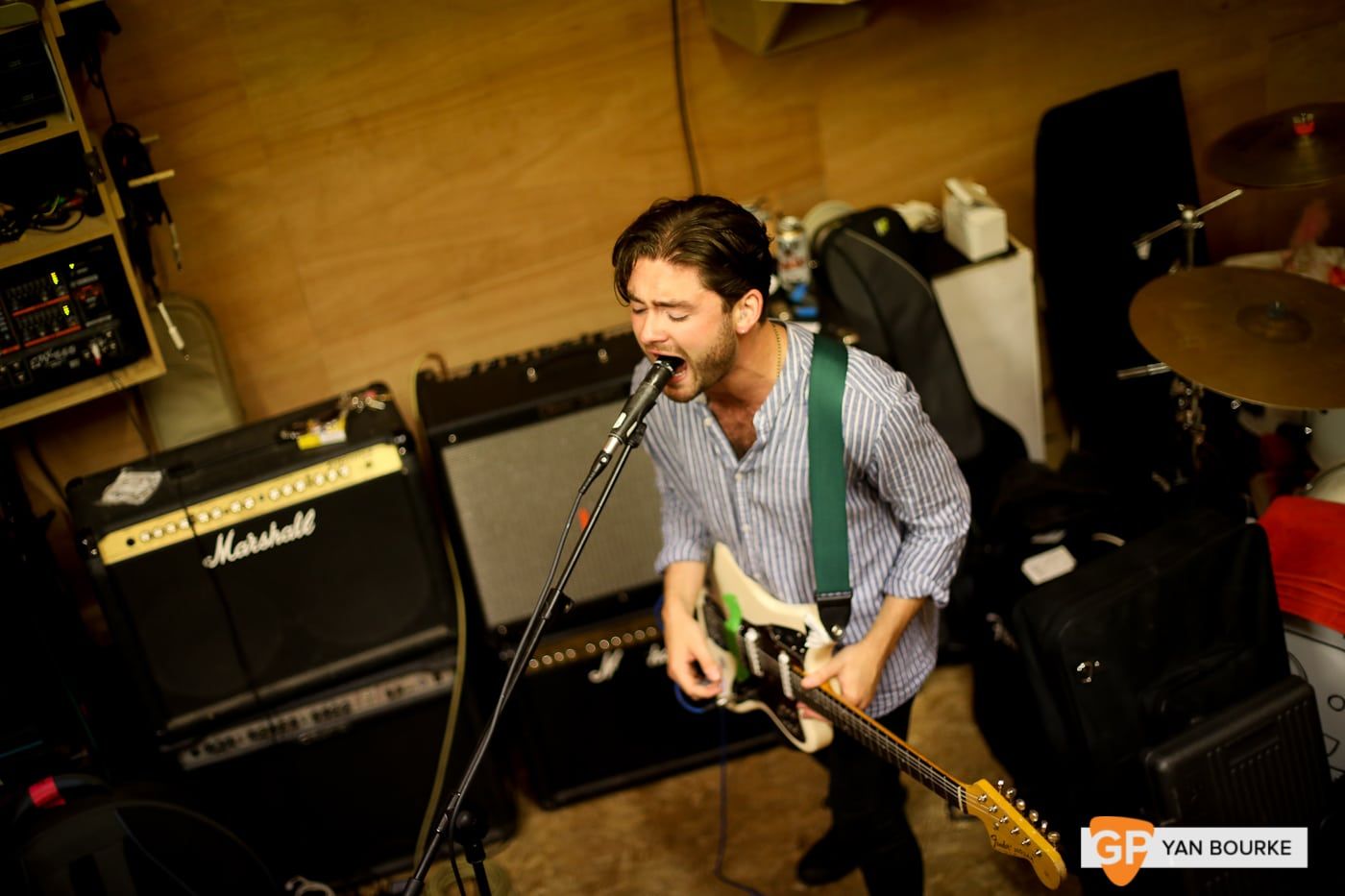 GP: Is there anything else about the festival that you're looking forward to?
T - Alan: "Seeing all of my mates in the one field at the same time, it's like the get together where people you haven't seen for a while will obviously be at Knockanstockan so it's great for that."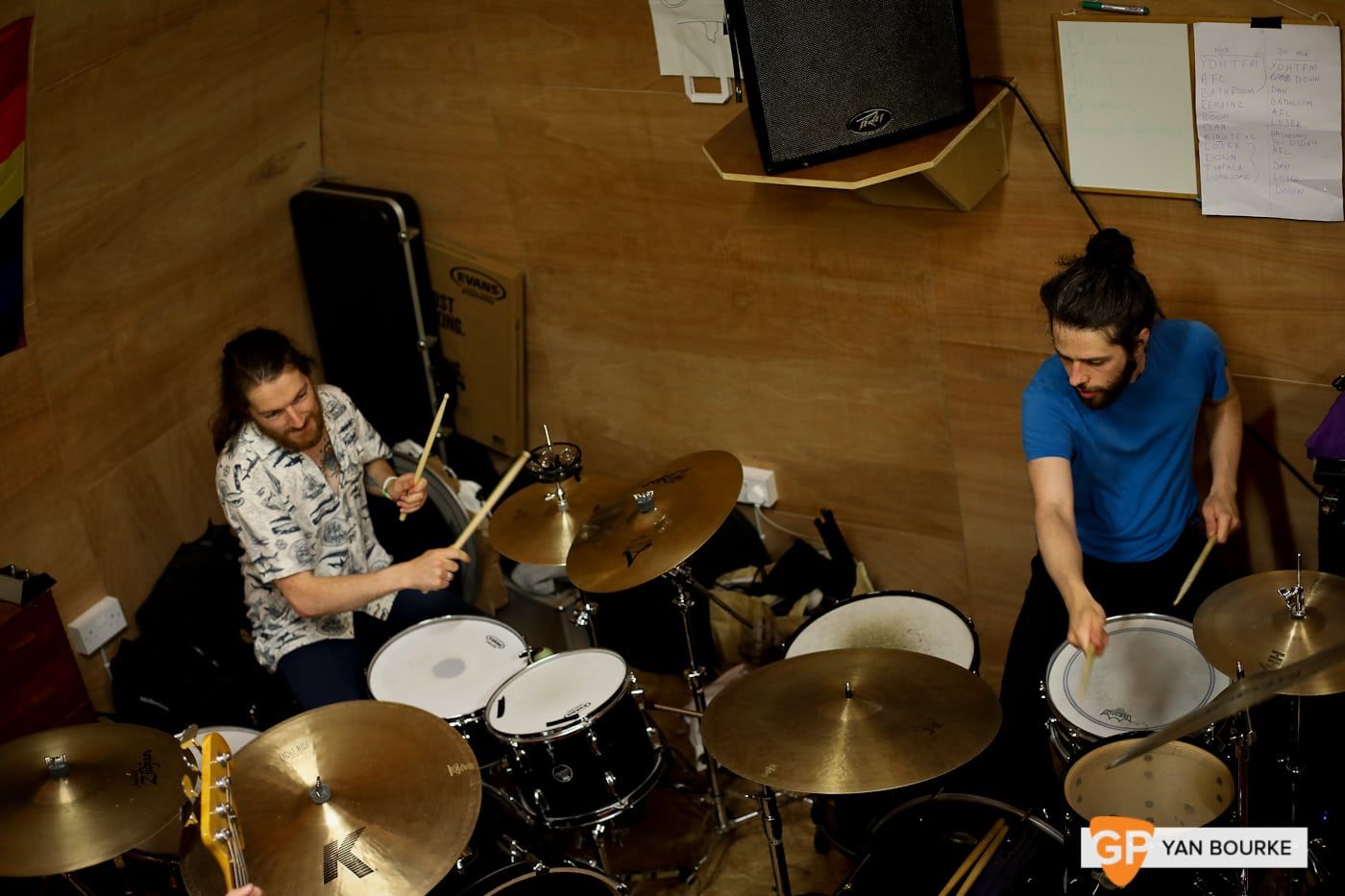 T - Oisín: "It's Christmas 2.0. I feel like a child, and every time you go to a gig it's like when your mam lets you open a present before Christmas day. It's- It manages to be Christmas Eve and Christmas day at the same time. There's magic in the air for what's about to happen but there's also great things happening at that exact moment."
T - Gabe:  "That's beautiful."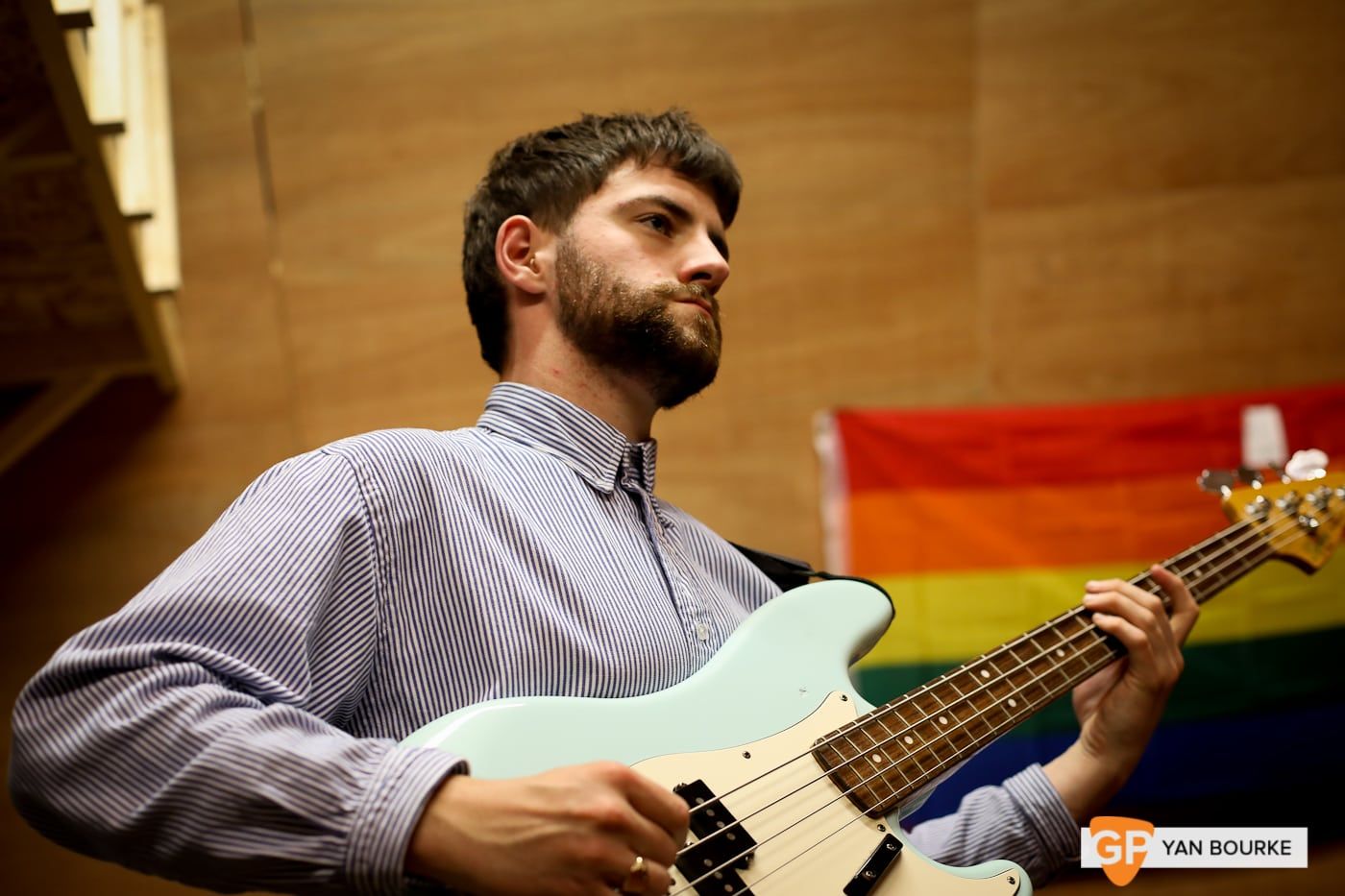 T -  Oisín: "I'm looking forward to sweet potato fries. They might be at other places but it's a defining memory, of me just being hungry because I've been distracted by amazing music all day, and then having too much delicious sweet potato fries. Just mustard on them, nothing else."
T - Gabe: "I thought they were a band there for a second"
T - Oisín: "Delicious, nutritious, and I love the sax player"
THUMPER play on Sunday at 9pm on the Dimestore Tent