We tipped rising hip hop star JyellowL for big things back in 2019 as part of our Plec Picks series, and the Irish MC hasn't disappointed, releasing a string of successful singles. This year alone, he's appeared on the FIFA 2020 soundtrack, opened for The Game, and made his church debut at Other Voices in Ballina. With so much going on, what better time than now to check in with one of Ireland's most promising hip hop artists.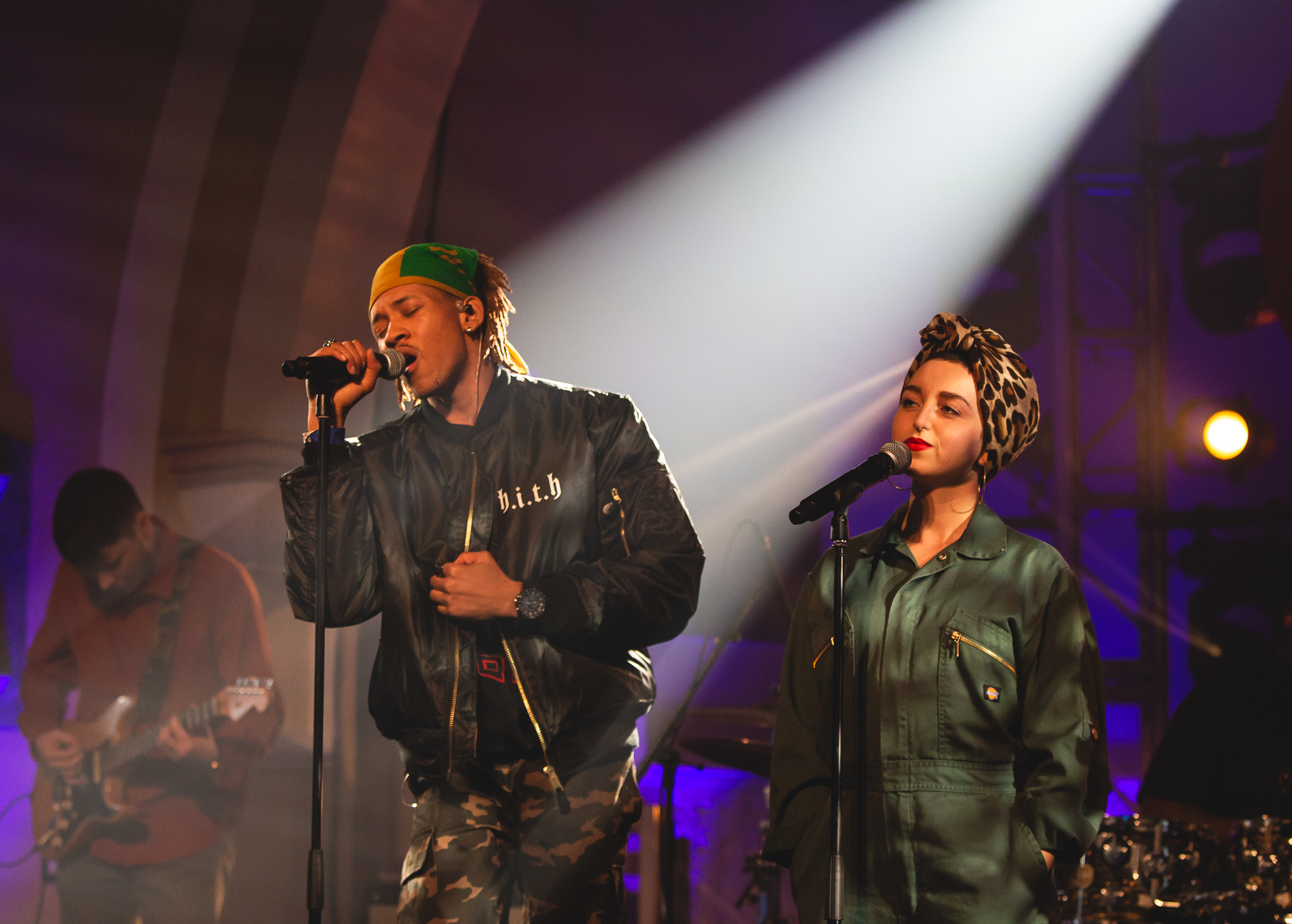 You've just released the hard-hitting single On The Estate. Why did that story need to be told?
The story behind On The Estate needed to be told because I need people to get familiar with that side of me. I'm very afraid of being unproductive because I'm my own biggest critic and every time I indulge in something that I know is a waste of time, I'm very hard on myself. So, On The Estate is me making a conscious effort to stay focused on my grind. I'm also aware that we're in a time where our biggest distractions are usually closest to us, some could be your friends and one of them is handheld. And remember, you don't hustle you don't eat.
Has studying politics affected your lyrical output? If so, which songs in particular has it helped shape?
Studying politics in college didn't directly shape any songs I've released to this point. Some of my most politically charged songs, Life Right Now and Cold in the Summer, were written prior to me going into college. They were based on topics I'm very passionate about such as racism, colonialism, desensitisation, and various kinds of oppression, so those songs were written from a place of frustration and anger. If anything, studying politics made me more analytical of the things that were happening and I guess that more than anything affected my lyrical output.
You recently played Other Voices in Ballina. How much of an honour was it to play in the church?
It was a great honour for me playing the church at other voices because I'd done the music trail for the past two years in Ballina, Dingle and Cardigan (Wales) but I had never done the church. So it almost felt like I had to continuously prove myself in the music trails until they felt like I was ready to play the church. I've always felt ready, and I always had great shows in the pubs on the music trail, so when it was time for the church it felt like my time. Everything is different when you play the church - it's televised for one, and there's a lot of press commitments and just a bigger build up to the performance in general. People bought tickets specifically to see me and that meant the most to me.
You also did a special Q&A session with younger people. How important is it for you to reach out in such a manner?
It's so important for me. I always see myself as a role model for younger creatives and I've owned that responsibility. I think being able to sit down and speak to the kids face to face demystifies me and shows them I'm just like them, a young dreamer who just happens to be further along in my journey. So them hearing me speak, being real and vulnerable about struggles I face - and I'm sure they're facing or will face - gives them a confidence boost and encourages them to keep dreaming.
Your track Ozone is on the FIFA 20 Soundtrack. How did that come about and what doors has it opened for you?
There was interest from EA to use my track Medusa on a Christmas campaign but that fell through, so when I made Ozone we sent it over immediately and they loved it! Then got news that they wanted to use it on the official soundtrack. I still get goosebumps!
Can you tell us the story behind Ozone?
Ozone was a marker for where my head was at in that moment in time. I'd been receiving a lot of unsolicited opinions that were really annoying me, and I was reading a lot about Renaissance artists and saw parallels in my story by going against the grain and facing a lot of resistance. They eventually shaped a whole era through art and that's what I intend to do.
With things going your way a lot recently, how do you ensure you keep yourself grounded?
I wouldn't say things are going my way because that would imply that I'm lucky. I'd say I've persisted to attain results, and the times that I was still persisting but without seeing any results is what keeps me grounded.
The Irish hip hop scene is growing exponentially right now. Why do you think that is?
I think right now we're at a place where the quality of music being released can contend with anything out there internationally and us getting more support and coverage from media, consideration for festivals, being proactive and creating our own hype has made people pay more attention to the scene because its alive.
What is required to put Irish hip hop on the map internationally?
We just need to be even more active, more prolific. There's already eyes on us so we just need to continue releasing quality music and injecting more life into our scene and create a conversation to turn those eyes on us into mouths.
It's two years since your 'Me n Me Too' EP. When can we expect a new collection from JyellowL?
You can definitely expect to get a JyellowL album this year. Only sharing because I love GoldenPlec.
---
Until then you'll have to settle for a dash of JyellowL on Ari.Noir's brand new EP 'Eve'.