Every year the GoldenPlec community of writers and photographers (50+) come together to vote on their ones to watch for the upcoming year. After pulling the votes together, we selected our 'Plec Picks' for 2019. We have classical artists alongside rap, jazz, pop, electronic, punk and anything in between. Our list strives to encompass a broad spectrum of Irish music in order to highlight the thriving and evolving music scene that exists in Ireland.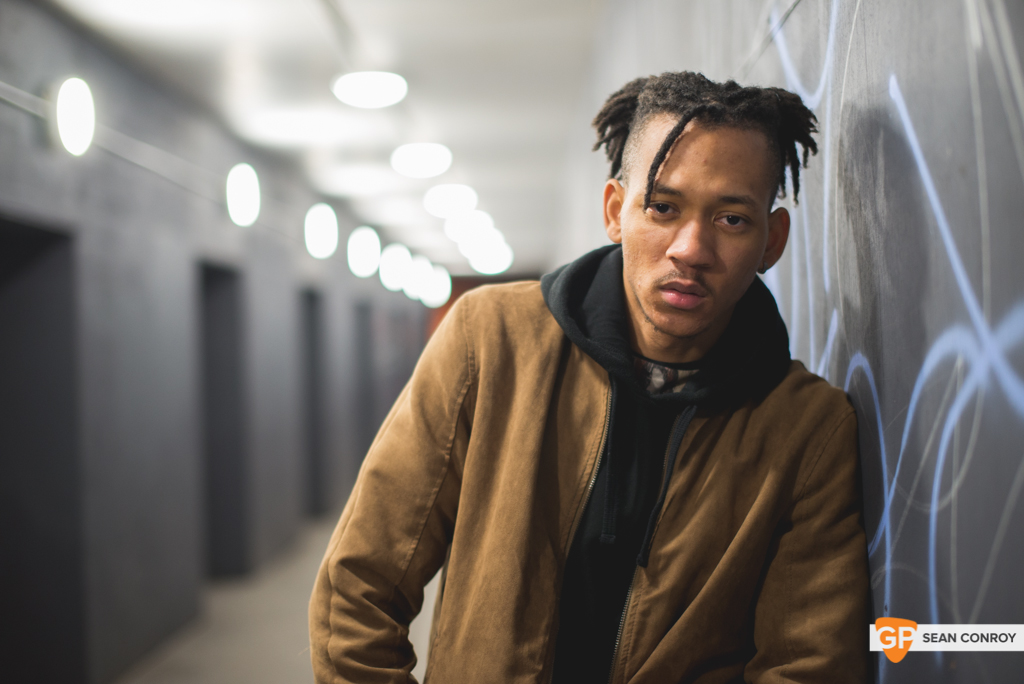 At twenty years of age, Jean-Luc Adenrele Ibrahim Koko Uddoh (otherwise known as JyellowL) is in his final year, studying politics at UCD. Despite his commitment to university and relatively tender age, the rapper (currently based in Newbridge) is already making great strides on the UK & Ireland music scene.
J's ever-burgeoning musicianship reached new heights in 2018 with two singles Medusa and Oh Lawd, and his second EP, 'Me n Me Too'.
Reflecting on the progression he has made since 2016's double release of Life Right Now/Yellow Thoughts 1 (One Man Mission), he explains that whereas then, he was concerned with "looking outwards into society, not expressing [his] own reality as much", this EP related more to things he had "experienced directly".
This is to be expected between the time when you enter third-level, exuberant and with a thirst for knowledge, and the final months, battle hardened from all the emotional travails endured along the way and more conscious about searching within for those elements which bind us together.
He elaborates on these "shared experiences", citing trauma. "Everyone has traumatic experiences, but most times when you have a traumatic experience, you find it hard to talk about because you think people won't understand."
"You might think it hasn't happened to anyone else and you're by yourself in this situation which most of the time isn't the case. We are a communal species. There are patterns in everything we do. There are things that happen in the world that everyone can relate to even if it's not directly happened to you. We have a tendency for empathy as well."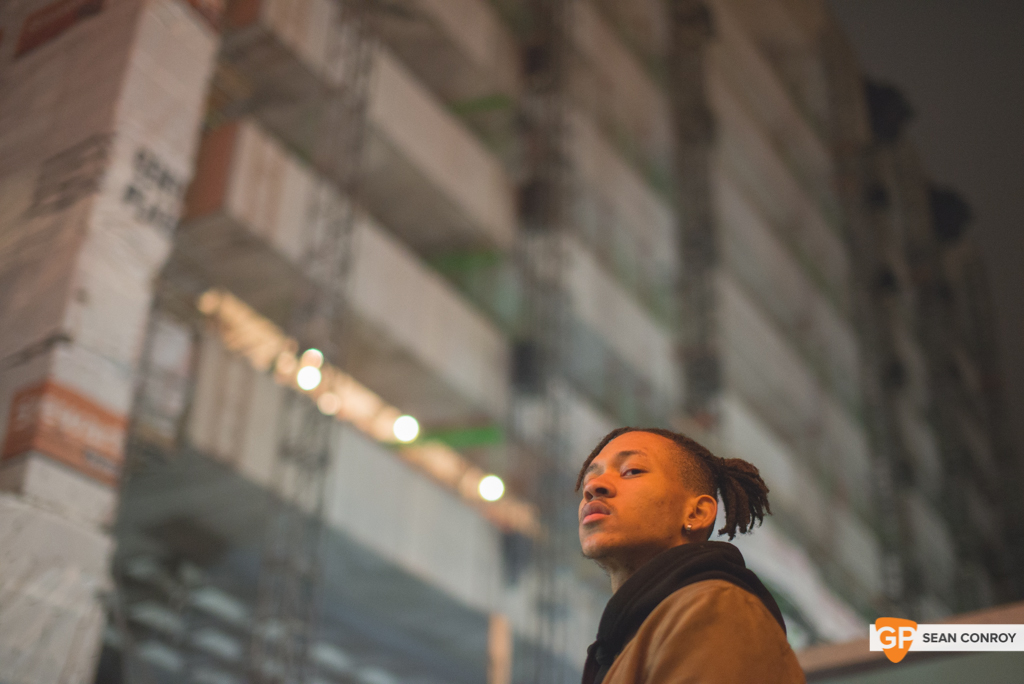 JyellowL agrees that music can tap into this. That is all the more significant as people begin to consider mental health challenges for the first time.
J is in a reflective mood, also looking back on what his time at university has taught him. He is keener to focus on what it has done for him as a person however, claiming it has enhanced his "critical analysis."
"You are much more objective in certain situations, more tolerant, more understanding of society in general. You meet so many different personalities and learn how to navigate socially. Here, you have a community somewhat reflective of the world."
It is 2018, though, that has reaffirmed to him how much strength there is in independence. "We have this habit of reliance where even if it's not direct, a young artist feels that they can only go somewhere if they're not signed to a label or to do this to get there, I have to be friendly with all these people because they'll get me here but it's not really like that."
Though he's thankful for Annette and Phil of Word Up Collective's mentorship, independence is talked about throughout the course of the interview, not least in relation to human connection and planning for the future.
"Human connection is a lot more powerful than being put up on a platform, not on your own merit but off connection. You can get to a stage of a festival because you know the promoter, or you can get friendly with all the people in the back end, but they can't control the people."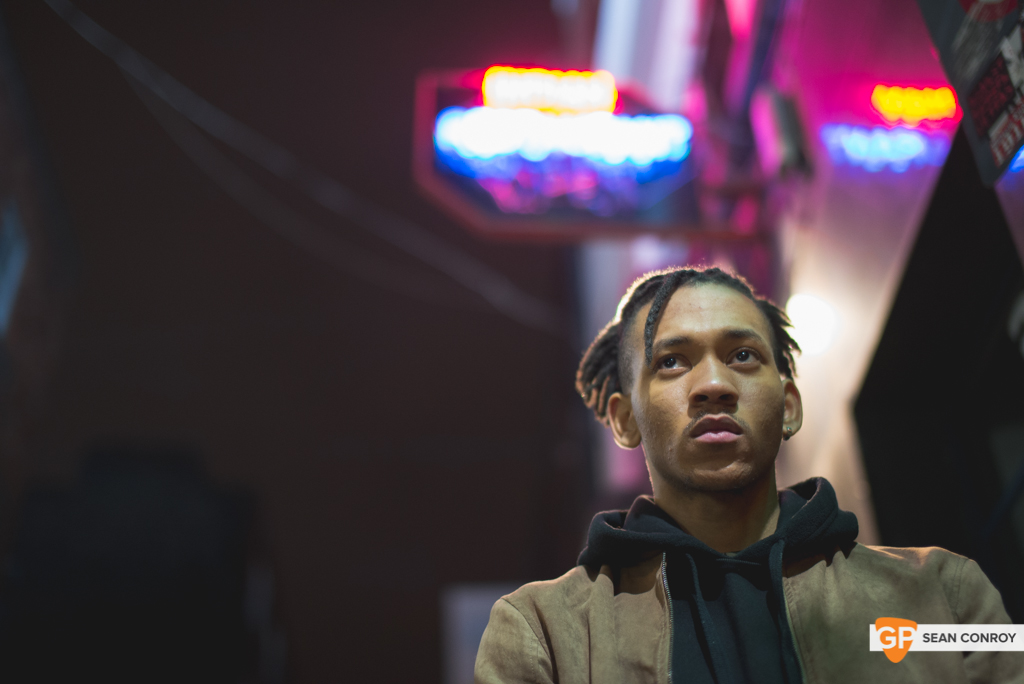 "We have access to the general public. Of course, these platforms make it easier to reach a large number of people, but you can do that by yourself without having to go through those back ends, sideways routes."
"You can reach people directly. Even if you're put up onto a platform, there's no guarantee that people are going to like you or your music, but you connect to people directly and it's something that I've prioritised throughout my career; make them feel that they are valued in my journey, just for listening to my music."
"Once you develop this yourself, it can't be taken away. If they put you on the platform, they can easily take you off. If you climb there yourself, no one can reach you. This has become clearer to me."
There are two components that JyellowL wishes to explore in 2019: branching out and applying more audio-visuals to his work, the latter of which he informs us has wide possibilities due to that human connection and the wonder of the digital age, namely DMs.
When not being 'slid into' to flirt with girls you fancy from the gym, they also provide a perfect chance to connect with creatives from all across the world, as was the case when J was over in London, wishing to record the video for Oh Lawd.
The creative in question, videographer Richard Pope reached out to the rapper both as a fan and someone who could offer support. He described this as a 'passion project' for him, something powerful which he could never forget. And it's this support which he waxes lyrical about, not the sort of "sucking up" that constitutes 'networking'.
"Of course there are people who benefit from that kind of thing, but what I've learned is that if you're not that way inclined - because I've never been the type of person that sucks up to people for personal gain, that practice is just not for me. People have the wrong idea of networking. Networking to me is meeting new people, only engaging with them if I feel something genuine. I wouldn't work with an artist just because they've got a certain amount of followers or if I want to break into this fanbase."
"I work with an artist because I like their sound. I like their music. I feel like they have something to offer that I may not be able to do myself."
"I'd never be able to do something just for clout. That's a very common thing these days. People working with people not even because they like their music, but because they can enhance their status and it can get them further in their career."
This was not the case when he teamed up with South London rapper, Aaron Unknown. "We share a lot of the same philosophies, real genuine guy, we just clicked, it's real genuine energy. Not for social media or to make people think that there's a genuine connection there when there's not.
"When he reached out to me initially, we spoke for a bit. I definitely knew what he was about. He didn't have to work with me. He was probably further along in his career than me. As soon as we spoke, I knew the kind of song that we wanted to make that would be reflective of this situation."
Such 'genuine energy' is not always demonstrated, however. And this was the influence for another single, Medusa.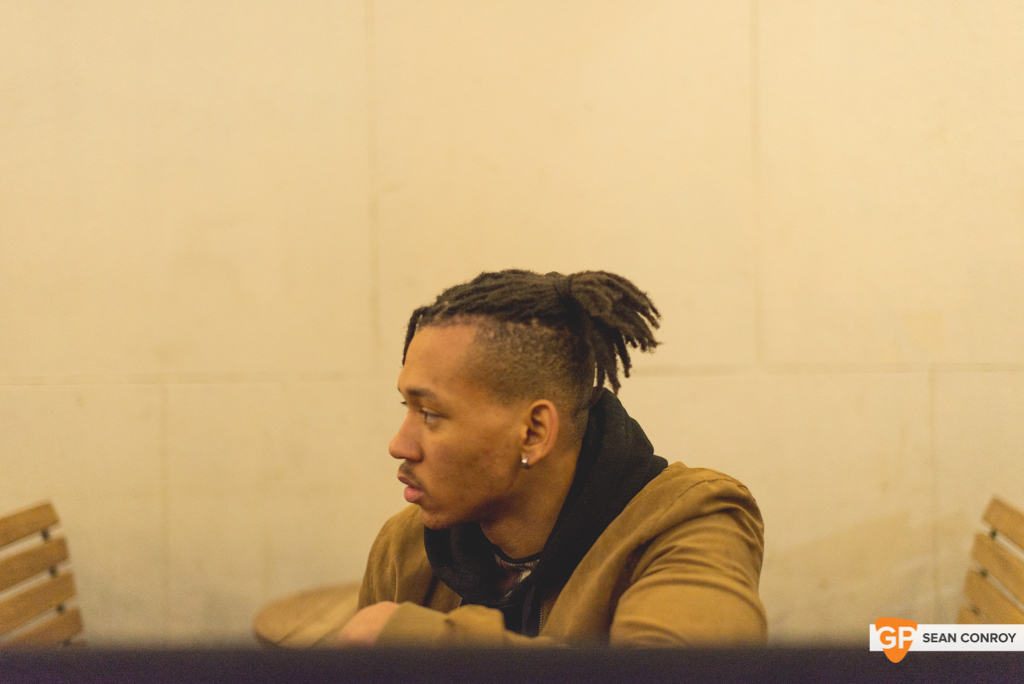 It was "around festival season" and "so many people were trying to do lip service and eye service, trying to be cooler people to get this and that, people I'd never spoken to: 'Always believed in you bro, any chance I can come in as your entourage.' My phone was blowing up more than on my birthday!"
In this day and age, when fame is heralded more than ever, it is even more remarkable that herein lies an artist eager to traverse that and build up a true rapport with his fans and contemporaries, and place that rapport and the art that surrounds it above all else.
There is a sincerity to JyellowL when we speak with him. And the hour or so (we continue chatting long after the recorder gets switched off) during which we're with him comes off less as a promotional piece but a frank discussion on what we the fans can represent, the right balance of collaboration and how they can both form a part of his individual story.
As we set our sights towards 2019, J promises more videos (we can expect something for Unbroken Promises very soon) and to put together a European tour entirely with his own money, something he believes will give him more of a marker of where he is.
He bemoans other artists fooling themselves, proclaiming their shows are sold out just for some marketing gimmick. "If it works, it's my victory, if it fails, it's my loss."
While admiring American rapper, Russell Vitale for including no opening acts, J outlines that he would likely turn to support in some capacity, perhaps in the form of showcasing an artist per city (he highlights Lady Sanity and Shadow 626, who he met at the Urban Music Awards in Birmingham, not that they need showcasing as he's eager to mention).
Short of sounding "superficial" and coming across as obsessed with selling out gigs, it would seem that JyellowL would believe that the only way is up for him at the moment. Be that in London - where he is confident of moving to come the summer - or elsewhere, you can be sure that you'll be hearing a lot more of the Nigerian/Jamaican (raised in England and Ireland) in the coming months.