Kentucky's Joan Shelley is a student of song who, as a part of group Maiden Radio, is helping to keep what she'd describe as the 'sturdier stock' of traditional American folk music alive. That said, her appreciation of the old doesn't stop her exploring ways to tell her contemporary stories in her solo work.
Shelley has worked with the likes of Jeff Tweedy and Bonnie Prince Billy in pursuit of the raw nerve of emotion that powers her solo material. That raw nerve will be on display in the East Side Tavern this Thursday, October 4th.
<<GP>> An appearance on 'Later with Jools Holland' in support of your self-titled fourth album brought you newfound attention on this side of the planet. Wilco's Jeff Tweedy Produced the record, how did that transpire and what was it like to work with someone from the far end of country music?
I met Jeff on a radio show on Valentine's Day in West Virginia. He was playing with Wilco and I was there with guitarist Nathan Salsburg. Jeff had heard Over And Even, my previous record, through a mutual friend who plays guitar in the Tweedy band, James Elkington.
Working with him at The Loft was like going to guitar heaven, and Jeff was very easy going. He had a good sense for when we had the take. He would add just the right ear-tweaking sound, or non-intuitive drum beats and bass lines, things that made the songs kind of bloom, but not dominate them.
<<GP>> You explore a more traditional form of Americana in your other venture Maiden Radio. Why is it important for you to holiday in that old music?
The best analogy I can think of is like with plant seeds. We've got these homogenized fields of one or two kinds of corn or wheat or soybeans, like we have music with lyrics and sounds and ideas that have started to sound the same. The songs (and fields) may be beautiful. But I think learning and playing old music, traditional music, is like reaching back into the seed bank where there is more variety, more wildness. Sturdier stock to build from.
<<GP>> The focus of your recorded material is constantly ebbing. How important is it to your process to keep changing style and collaborators?
I just go with people I trust in the recording environment, which can be delicate. And I try to take opportunities as they present themselves. I don't feel the need to do Madonna-style transformations every record. With the records I love, people seemed to be making the music that made them happy, not really overly aware of boundaries, if they were pushing them or not. Life will change and I trust my music will change with it.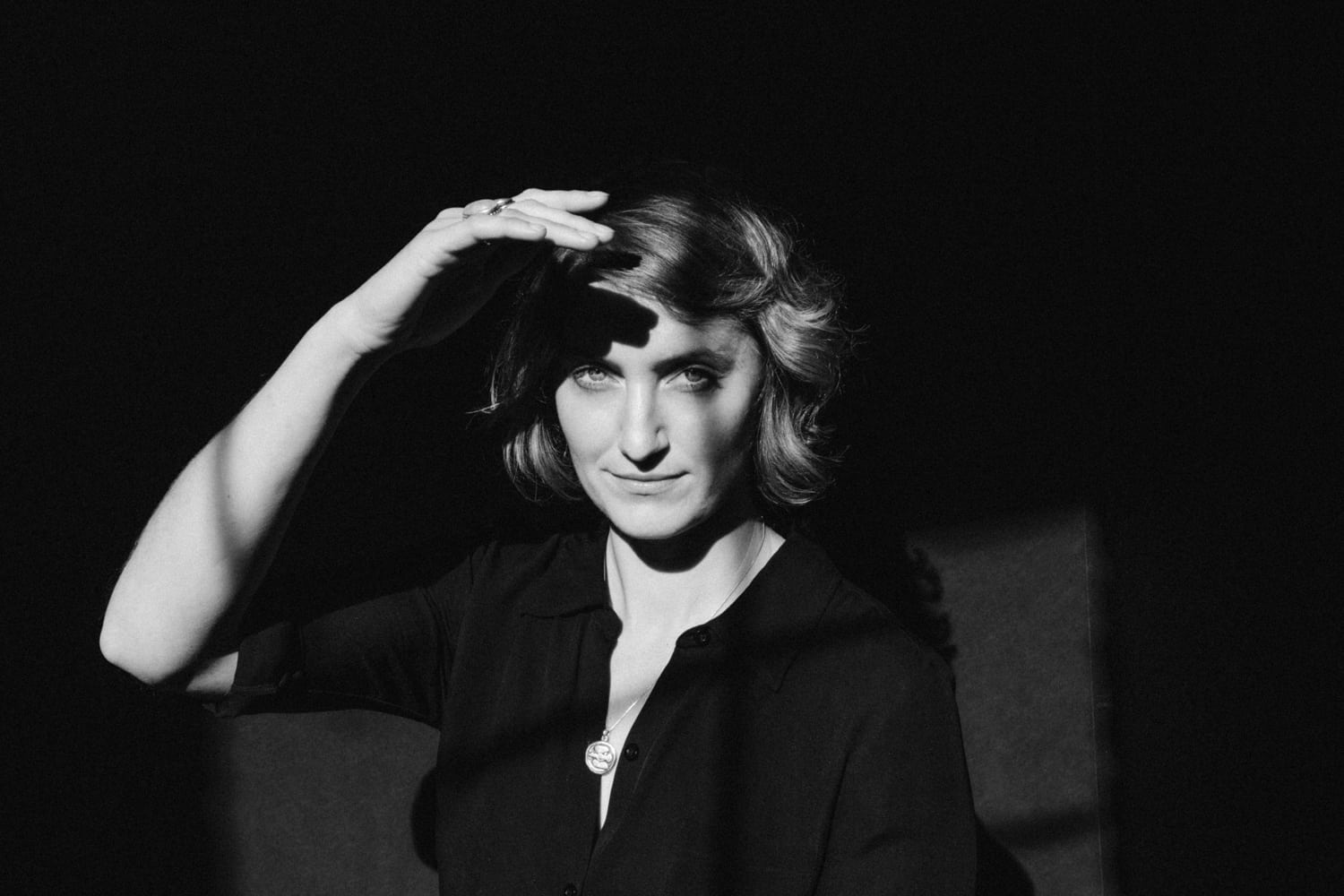 <<GP>> How did the idea of doing a covers record emerge after the success of your self-titled album? 
Mojo asked me to contribute a song to their edition dedicated to Nick Drake and we recorded Time Has Told Me. I don't let myself go recording covers much. It is so enjoyable to slip into someone else's great song. Perhaps also too easy? I wanted to raise some awareness for Kentucky's waterways, which are so rich and wonderful but often abused. I thought making a collection of covers would be a good way to wrangle some talented friends to help.
<<GP>> Nick Drake and J.J. Cale seem like obvious choices for you to tackle, but why did you pick those songs specifically?
Both those men sing in this beautiful, barely-uttered way. And soulfully. Those songs have that homesick quality that draws me in - singing about longing across space and time. Which lays at the core of the human struggle, perhaps.
<<GP>> To date, your solo and Maiden Radio ventures seem to be quite compartmentalised, so why is now the right time to bring the guys in on your latest EP?
Singing with those women has been one of the great joys of my life. They are both exceptionally talented musicians, but also very busy music therapists, and one is a mother. We work when it can come together, and thankfully it has recently.
<<GP>> Your friend Bonnie Prince Billy (who I believe is your neighbour) also duets on the EP with you. It's brave for a male vocalist to take on a Dolly Parton song. Whose idea was it and how long did it take to come together?
I'm pretty sure BPB takes little heed of the gender line. I chose the song, and singing in constant harmony with him is one of my favourite things. The tenderness of his singing falls in with mine, but his is also a very distinct voice. It blurs the line of who is speaking to who and scrambles the traditional duet form. It came together within an hour in the studio, the band and all of us coming up with the arrangement there, as you are hearing it on the recording.
<<GP>> You've worked with Bonnie Prince Billy previously. Does he act as a sort of creative sounding board in your life? 
Yes. He is very much someone whose compass I trust.
<<GP>> In an interview with The Independent you commented "There's something common to Irish music, mountain Kentucky music or Appalachian music and Northern African music, like a modal thing that's really beautiful. There's a common thread. It gives me chills and I have no way of explaining why." Could you elaborate on what Irish pieces or artists specifically give you the chills?
I was referring to sean nós singing mostly, and also the traces of it that show up in some popular musicians. Margaret Barry who played in the '50s, and Thomas McCarthy who is current. Specifically, I like songs in modal tunings. Not sure if that's what you call it, but the darker keys, but not so limited as a minor key.
Margaret Barry's version of Lagan Love really struck me, and what Paul Brady could do with the ornaments in his singing seems superhuman. Van Morrison's voice sometimes showed that agility too, kind of playing with and bending the scale (see his album 'Veedon Fleece'). Lorcán Mac Mathúna and the album 'The Arrows That Murder Sleep' from 2015. This kind of singing just seems close to the soul to me.
<<GP>> Do you intend to seek out some of this music when you are in Ireland?
I'm hoping to catch the performance of Martin Dyar's poems set to music, a song cycle collaboration with Ryan Molly. Also I've reached out to some friends who I've played music with before that could  take us to pubs with good music going on. Fingers crossed we have time.
Joan Shelley – East Side Tavern October 4th. Tickets €15.00.