"Oh Yeah, We Met That Night In The Workmans"
Team GoldenPlec launch issue 1 of the GP Magazine, 30 January 2015.
Affectionately known to many as the Cheers of Dublin due to its friendly staff, loyal regular characters and the fact that you can turn up solo at any time and be guaranteed to bump into people you know, The Workman's Club celebrated turning five this week. Maybe not everybody knows your name (yet), but after a night out having the craic on the dancefloors and talking endlessly about music in the smoking area, that'll change.
I've met some of my best friends and some of the best humans generally at The Workman's. Countless friendships and relationships have been cemented (and a few hearts broken) at Workman's nights out. Whenever anyone comes to visit, the first place I bring them is to The Workman's. My brother and his wife had the Irish leg of their wedding in Number 9 Bar upstairs. Bands know it's where to go in Dublin too.
One of the funniest things that ever happened to me DJing there was midway through an Interpol tune. I felt a tap on the shoulder and when I turned around Sam Fogarino from Interpol was standing there laughing at me.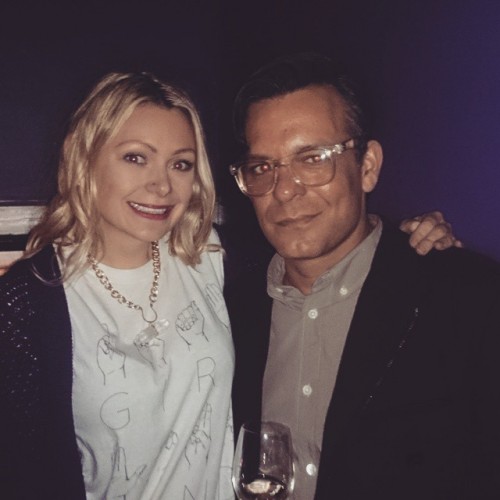 He's in good company too, Workman's Karaoke Sundays has seen everyone from Mac DeMarco, Royal Blood, Franz Ferdinand, Eagulls, and even the bloke from the "US Office", jump up and sing. It's the kind of place that Foals, Alt-J, Brian Jonestown Massacre, Miles Kane, The Happy Mondays, Robert Plant and Harry Potter himself Daniel Radcliffe have all come and hang out in and the regulars just accept it without making a fuss. It seemed half of Dublin got a selfie with Dean Norris (Hank Schrader in Breaking Bad) the night he was up dancing on the Workmans tables a couple of summers back.
I'm obviously biased as I've been going to gigs and nights out there since the beginning, and DJing and putting on band nights (most recently, GoldenBeck with the GP team) for three and a half years. I've never once had management dictate what I can or cannot play in a DJ set, or have them question a band booking choice. Karl (the bossman) and Vinny (music booker) go out of their way to help out and make the GoldenBeck nights as successful as possible and their commitment and passion for supporting Irish music is a beautiful thing.
Having said that, I know how much love there is for the place so I decided to ask some people what their favourite memories of the place are, and what do they think makes it special. Personally, I think it's a mix of the unbelievably sound staff, a genuine passion for music and a complete lack of snootiness that keeps people coming back. Here's what some others had to say:
Loah at the GoldenBeck 1st birthday show, 27 March 2015.
"My favourite moment in the Workman's was the time someone crowd surfed to Put Em Under Pressure while I was DJing.That tune invokes deep seated emotions in a lot of Irish people but that was another level!
Gavin Elsted - Workmans Resident DJ / Adultrock
"I love the no frills decor, and the laid back ambience of the venue. I've seen some killer gigs there, from Wire, to Bastille's debut Dublin show (25 people!), to many Phantom and GoldenBeck Thursdays. Here's to the next five years!"
Pete Murphy of Pete Murphy PR
"The sound man said that we hold the record now for the most crowd surfers at a show! I counted at least 15 or more, haha! I think what makes The Workman's a special venue is the fact that the layout of the place is very unique and that live shows there can get pretty rocking - there's just a cool energy and vibe that the room gives off."
Franky Kelly - The Hot Sprockets
New Secret Weapon - GoldenBeck at The Workman's, February 2015.

"Favourite memory - getting sick in the girls jax. Why's it so great? It's absolute promotion and fostering of wild abandon."
Griff, New Secret Weapon
"My favourite memory is the night First Aid Kit played. It was a beautiful intimate gig and their voices were haunting. I love the variety of music and madness the Workman's brings. No two nights are ever the same. I miss working there but I still love to party there!"
Dean Flanagan, former WMC Bar Manager
"Favourite memory is playing on the Sunday after Forbidden Fruit this year, and playing a load of House for the Chemical Brothers heads, and then playing Wichita Lineman by Glen Campbell as my "one more tune". People were waltzing around the room and it was just pure magic. It's that unpredictable kinda buzz of "let's go Workman's, it's always fun in there" that makes it special for me."
Niall D'Arcy - Workmans Resident DJ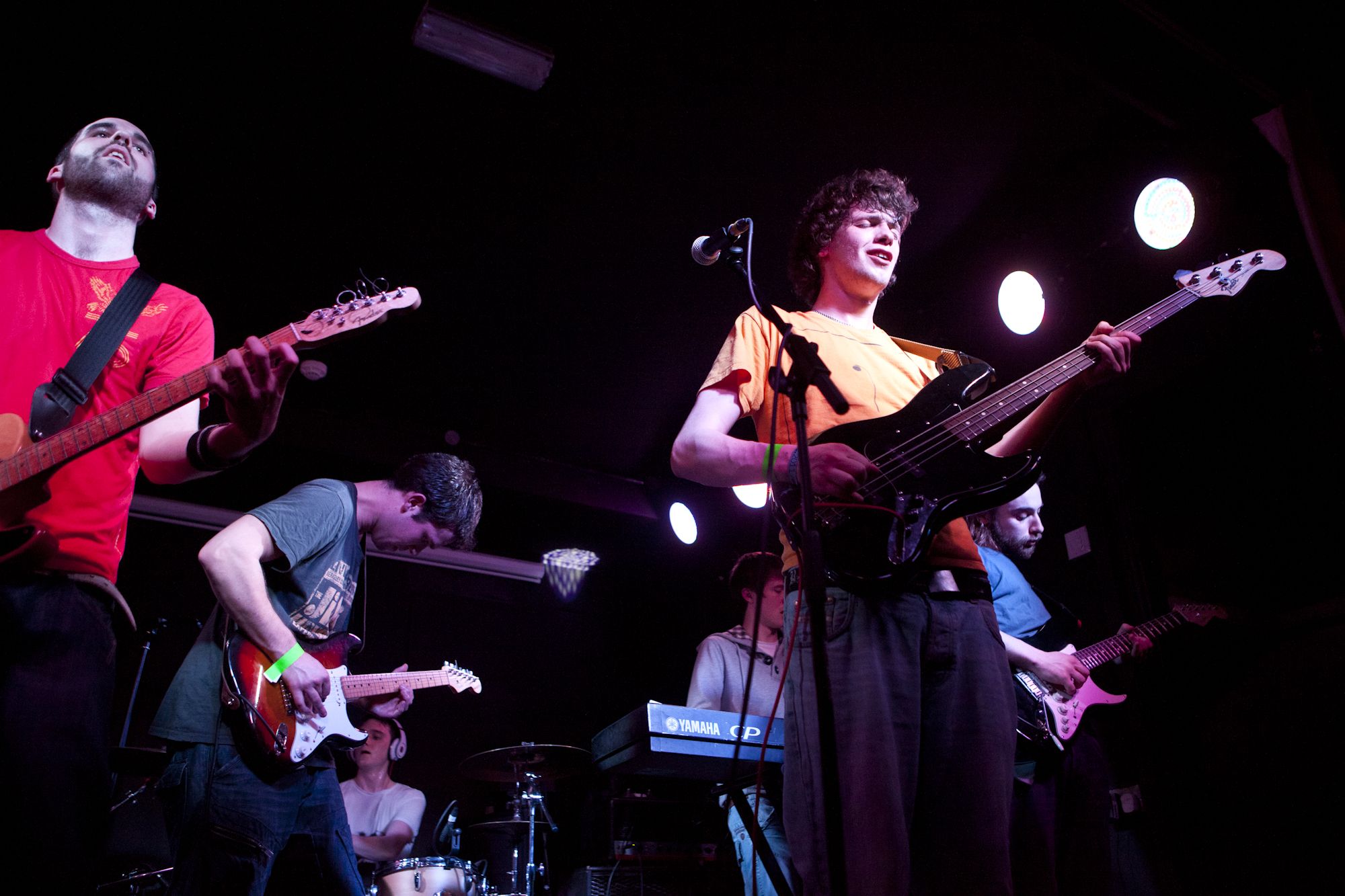 "My favourite memory is when we launched our first E.P. We were all really nervous, we were worried nobody would turn up. we were greeted with this unbelievably packed room, it blew my mind, I was completely overwhelmed. There was a point I had to turn around to face Ben because I didn't want anyone to see the tears in my eyes (it's a dusty room ok?). It was a better experience than I ever thought I'd have on a stage.
For me a bar is a bar, there's not much to do but drink and dance, you can do those things anywhere. What makes The Workman's different for me is the staff. Everyone, from the security to the management and bar staff, to the booking posse hidden away upstairs, has been incredibly good to us over the years, accommodating us no matter what ridiculousness we throw at them. Also, no matter how many times they kick me out, they always let me back in"
Joe Panama - Overhead, The Albatross
"Watching Zechs Marquise play live after we supported them back in 2012. I was never the same person after that. The people who dedicate their time and their efforts to making it such a hub for Irish music is what makes it special. Without them it would be nothing!"
Tadgh Byrne - Meltybrains?
The Eskies backstage at GoldenBeck, 7 July 2014.
"Something about countless half-formed, barely recollect-able nights of singing and laughing in a packed out, smoke filled back room after a gig or a festival.  Nights that lead to loads of introductions over the next few months that would end with "oh yeah, we met that night in The Workman's".
There aren't many back rooms like that around any more - the dingy green walls, the ripped couch with the springs hanging out, the 'does it doesn't it work' fridge and the writing on the walls. All of these things offer the perfect setting for a good session after the gig! Don't even worry about the gig, that'll be grand, The Workman's has that covered."
Ian Bermingham - The Eskies
"I was playing a set this summer, July I think, and at about 1:30 the extension lead that the decks were hooked up to went off. It was about a minute into 'Once In A Lifetime' by Talking Heads. Up until that point people were dancing and having a great time, then silence. People gathered around the decks and inquired about what happened. Then they started singing the song. This went on for a solid five minutes and when we got the decks back up and running I started the song again and the place went mental. That perfectly sums up the clientèle and the passion for music embodied by the place itself."
Steven Gannon - Workmans Resident DJ / Kid Karate
"My first time crowdsurfing. It was mid-song during our FMC show in November 2013 and I seemed to temporarily forget my fear of other human beings disgusting hands. The show was so fun and the crowd so nuts, that it was just the perfect time to make them carry my body like a bald Jesus."
Mick Le Galaxie
"I've had some great nights/memories in The Workman's Club - we used The Workman's as a showcase venue a couple of years ago and signed a great deal out of it! Mal smashed a guitar on the stage, it actually took him three or four swings to break the thing up, turns out they're harder than they look! A fan has the neck of the guitar signed and framed!

Gar Byrne - The Riptide Movement
"Yeah I love The Workman's, practically lived there for a while. My favourite memory is when we did an impromptu busk in the smoking area on St Patrick's day one year. The whole place was completely rammed and we had a huge singalong with everybody in the smoking area. Bear in mind it was still only the afternoon. There's many reasons why The Workman's is so special. Happy Birthday Workman's, ye big sound bollix ye xx"
Mark Prendergast - Kodaline


"Favourite memory? This guy. About three years ago. Hairiest man I've ever seen. Looks like he's wearing a jumper. Just one of the many lovely people I've encountered in there over the last 4.5yrs."
Andy O'Connell - Workmans Resident DJ
"When I released my first E.P I played the launch gig in the Workman's Club. I was crazy nervous, still getting to grips with the Irish music scene. The Workman's gave me the chance to play to a bigger room than I had ever played to before, and when people turned up (Thank God!) it gave me a massive boost of confidence in what I could achieve. Since then I've seen loads of acts in the exact same situation, and to me that's what makes the place really special." 
Daithí
"The night we played when Morrissey peeked in to see what was going down will be remembered in history as the night when the stars aligned, and Morrissey got to see a couple of Irish bands make a mess of The Workman's stage."
Harry Burton - Croupier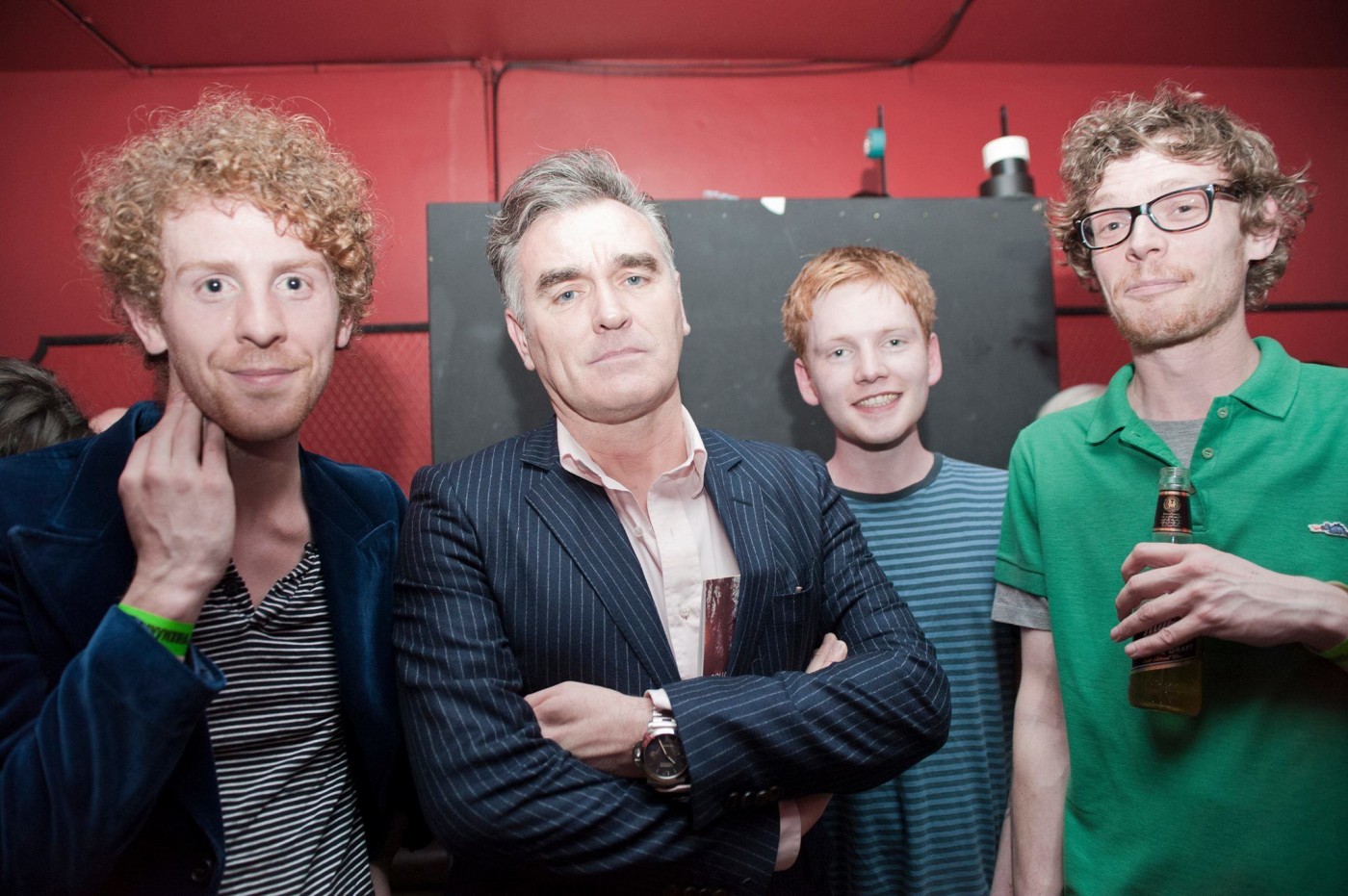 "It's one of those places you can go and see an upcoming band before they get huge, get lost upstairs into the early (early) hours and/or grab a pint while sitting on a saddle seat. Something for everyone, eh?"
Ruairi Lynch - Bantum
"During our last headlining show I got an electric shock through my leg during the second song of our set and fell over. I just looked up to all my mates at the front laughing at at me. Painful at the time but funny to look back on."
Kev Letford - Red Enemy
"We were supporting The Antlers a few years back, and mid-song Eoin put his guitar against the stage door as he hopped on the second drum kit. The door slowly opened under the weight of his guitar and eventually it went sledge-hammering downstairs to the basement. We all watched in slow-mo horror as it disappeared, all trying to perform simultaneously. Somehow the guitar came out unscathed."
Mark O'Brien - Enemies
"The place manages a great balance between low-key and high-voltage. I've seen really intimate, candlelit gigs there and I've seen sweat-box, dance-til-you-drop kinds of gigs there. Both seem to work in the space. My favourite memory has to be one of the first GoldenBeck events at The Workman's we were playing, alongside the Barley Mob. It was my first time ever seeing the Mob play and they blew the roof off the place, as well as my socks!"
Molly O' Mahony

- Mongoose

"I almost had actor and founder member of my beloved "Super Furry Animals", Rhys Ifans, who was a regular in our early days, come up on stage and press play on an SFA track. He was all for it, until actress Anna Friel put her foot down!

I'm a huge fan of The Smiths and Morrissey, so on the four of five occasions he's been in, I've generally lost the ability to speak. When I was asked to DJ at his very private end of tour party that he held downstairs in the venue in 2011, it was a dream come true. During the set his assistant approached and uttered the words "Morrissey loves the music but he wants to know will you play more Morrissey?"
Trevor Dietz - The Workman's Clubnights Manager / Somewhere? Wednesdays founder.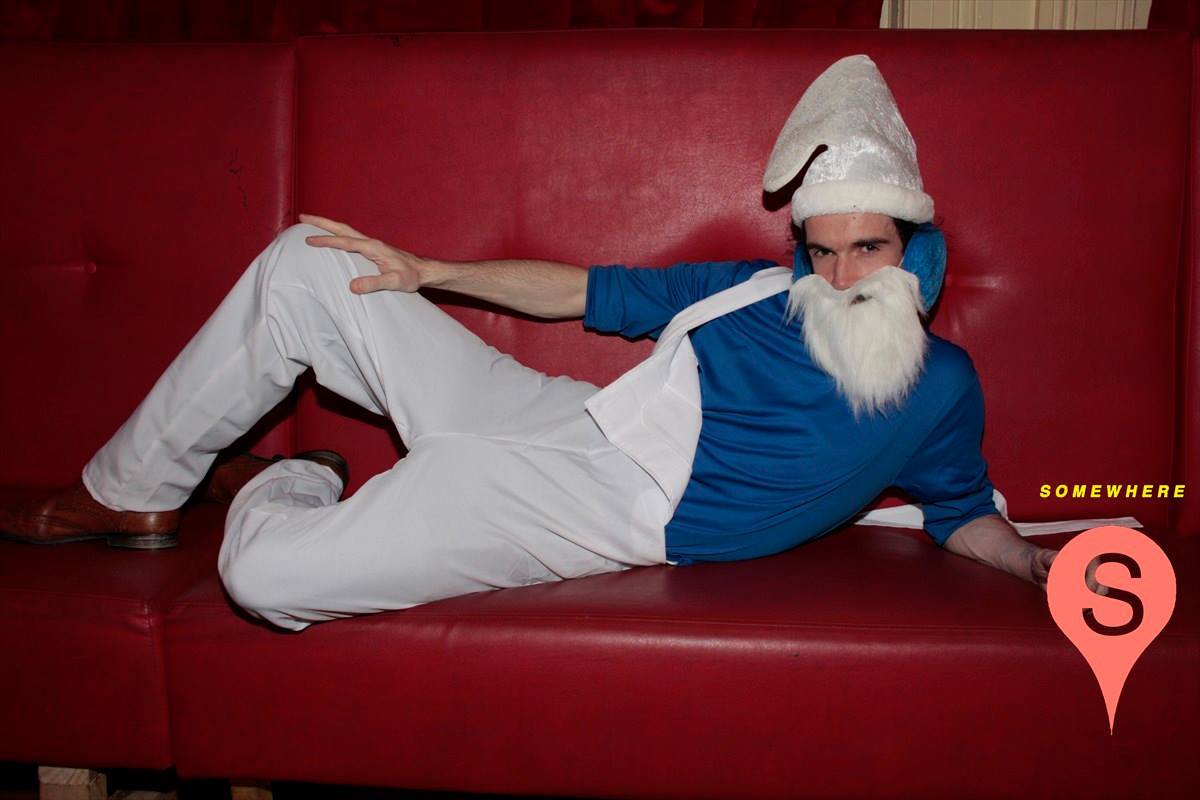 Let's leave the last word on the matter to the man who's possibly seen the most over the past five years, John Gilleese. Until very recently he was The Workman's head sound engineer...he's seen some stuff.
"Cleaning blood off the projector and lights after Wounds played. Building the stage under Imelda May while she was sound checking for the "official opening." Witnessing people strip during karaoke is always fun....".
---
Happy Birthday, Workman's Club.
Here's to the next five years!