Ice Pop is a self-described "icy pop musician from a freezer in Dublin". His music and videos alike brim with absurd and surreal humour.
Debut single Gerry Adams In The Sky, released on April 3rd last year, was written from the perspective of someone whose knowledge of the titular Irish politician is gleaned entirely from the litany of ridiculous Internet memes made in his honour in recent times.
The song was produced by Liam Mulvaney (Girl Band, Naoise Roo) and performed alongside collaborator and multi-instrumentalist Luke Warm, and boasted a music video made by Openbin Media and featured online comedian Darren Conway.
Ice Pop is back with his new single Sex With A Socialist, teaming up with Luke Warm, Liam Mulvaney and Openbin Media once again. The music video features improve comedian Michael Shannon and was filmed all around Dublin City Centre.
We had a chat with the enigmatic would-be pop savant about the music video and all things frozen goods.
GP: Okay, first of all: who, what and why is Ice Pop? 
"ICE POP is me. I'm an alternative rock artist from a freezer in Dublin. Having only thawed out in 2020, I released my first single "Gerry Adams in the Sky.
I mainly collaborate with the multi-instrumentalist Luke Warm who plays on my first single and my upcoming release Sex with a Socialist. People have compared my music to Electric Six, The Presidents of United States of America, and '90s era Beck.
GP: How did you end up in the freezer and why have you only thawed out now? 
"I was put in there by mysterious music industry players at the start of the recession in 2008. I was set to thaw out in 2020, I assume because they thought things would be back to normal by then. From what I can tell they're not back to normal, and these music industry players are nowhere to be found, and are possibly living off government grants."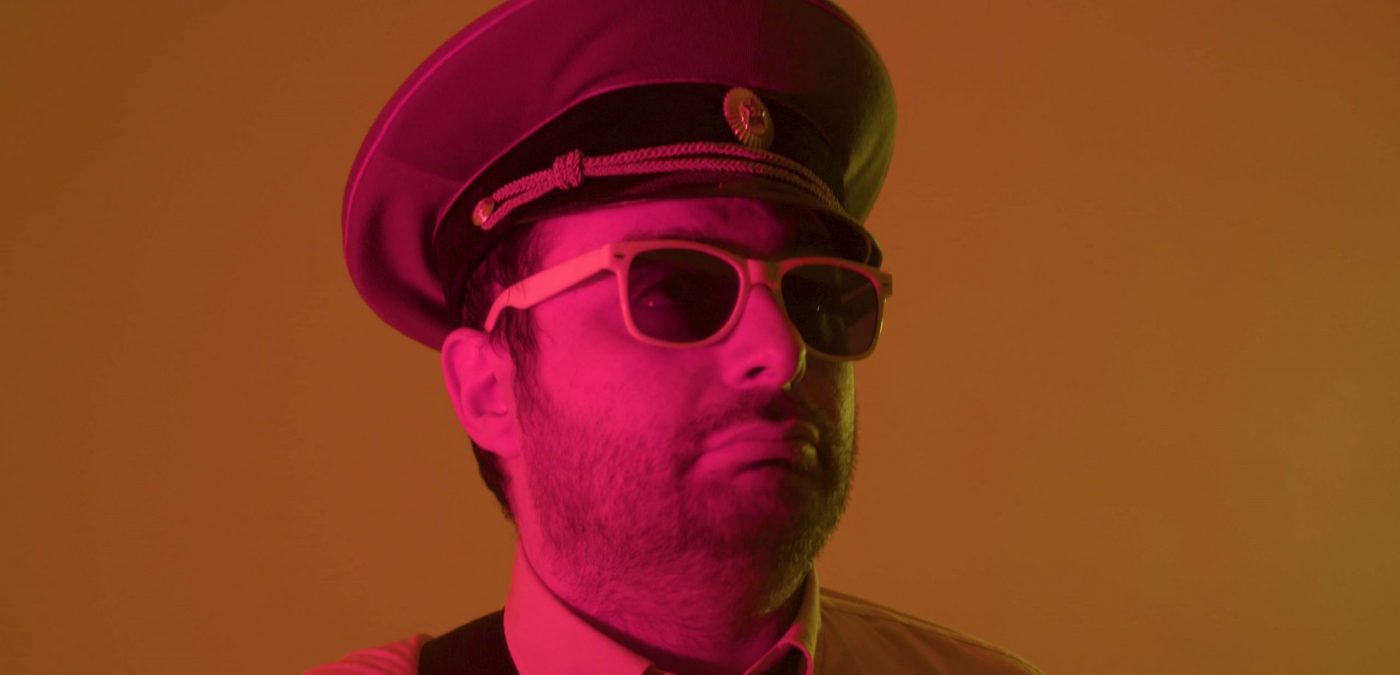 GP: It wouldn't surprise us. Were you always Ice Pop or have we seen you in another form before you were frozen and thawed out? 
"My memory before I went into the freezer is sketchy but I do remember I was involved in music to some degree. I have a few distinct memories; I remember opening for the Arctic Monkeys in 2005 in Whelan's, I can't remember with who though; I remember being tasked with changing the name of the Witness festival (I chose Oxegen for some reason); and I remember watching the TV series Lost up until they opened that hatch, and then losing interest."
GP: That was you? 
"Yes. Festival naming was big money pre-recession. That and renting helicopters. Not so much nowadays, for the better I think."
GP: No arguments here. Tell us about your new single, Sex With A Socialist. 
"Sex With A Socialist is a song I wrote to try and radicalize people by over-sexualizing socialist philosophy. I thought it might make it more attractive for people. I had a lot of time to think inside that freezer and I think that neoliberalism just doesn't work.
The song was produced by Liam Mulvaney (Girl Band, Naoise Roo) and is performed by me and Luke Warm. The Beck album Midnite Vultures was a significant influence as well as the 24-hour Centra near Sonic Studios where we recorded."
GP: Does your vision of socialism cover free universal iced treats? Also, didn't Liam Mulvaney and Luke Warm both work on your last single, Gerry Adams In The Sky, too? 
"Yes it would, I would hope that healthcare, housing, education and various types of treats are covered in my vision of socialism. Yes Liam and Luke worked on my last single and have worked on the follow-up to Sex with a Socialist. They are both really good and they both have the first initial 'L'."
GP: Was that common denominator what made you settle on them as collaborators or, in the case of Luke Warm, is it to keep you from melting too quickly? 
"In the case of Luke Warm, he was formerly an artist known as Hot Stuff. So yes he had to become Luke Warm in both name and temperature to work with me efficiently. 
And besides their great talent, the initial 'L' was a factor in choosing my two collaborators. It is part of long-term plan to work with Lionel Ritchie and Laura Dern. And LL Cool J eventually."
GP: You've made both of your videos with Openbin Media, with comedians Darren Conway starring in Gerry Adams In The Sky and Michael Shannon in Sex With A Socialist. How did these collaborations come about? 
"Yes Openbin Media are great, I was fan of their music videos before I worked with them. The video director David Deehan and his crew are great at interpreting my ideas and for getting me out of my trailer. I'm a big fan of Darren Conway and know him because we both use the same hair salon. Michael Shannon is an improv comedian and a member of the MOB Theatre Dublin. I'm big fan of MOB. Michael insists on being paid in scented candles and is great to work with."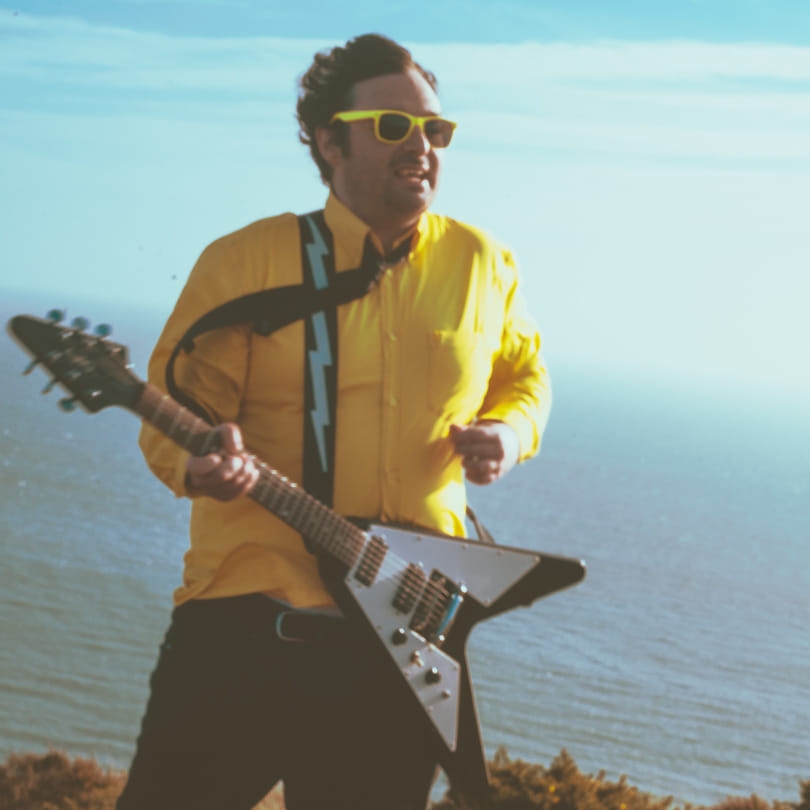 GP: So how did you come up with the idea for this one? 
"I really wanted to shoot a video around Dublin City Centre and with more people working from home it can be quite empty at times which is good for filming.
There are prominent statues of socialists James Connolly and Jim Larkin in the city centre so I wanted to have them in the video. I also wanted to dance outside the Dáil with a sign that said "Karl Marxxx is my kink". And finally I wanted to have a load of custard in the last video but we didn't have time to film it. So I bought a load of custard and used it this time round."
GP: I didn't think custard and frozen goods would make such a good combination before.
"Well the custard has to be cold or at room temperature. And the yellow aesthetic is fantastic."
GP: You're right, it is. You mentioned a follow-up single.
"Yes, we have a new single recorded called How Does It Feel?. It is an upbeat Motown-like number with lots of horns. It's not as political as the last two but still addresses the issues man. It will be out before the summer with another music video."
GP: Can we expect more humour, comedic cameos and dessert? 
"We're thinking of going the other direction for the next video. Very post-punk with long coats and exposed brickwork. Possibly some iconography from old Ireland, religious statues, Cleary's clock, Italia 90."