Dublin-based singer-songwriter Amy Ellen has been steadily rising with the growing Irish indie folk scene. Having shared the stage with Emma Langford at Whelan's and Fields in 2019, her debut single My Heart was launched with a sold out show later the same year.
Her new single, This Life, is a coming of age song that features pop rock instrumentation. Inspired by real life events and Amy Ellen's interest in the music of Angie McMahon, Kurt Vile and Fleetwood Mac, its lyrics reflect on those moments in life when you realise that nothing lasts forever.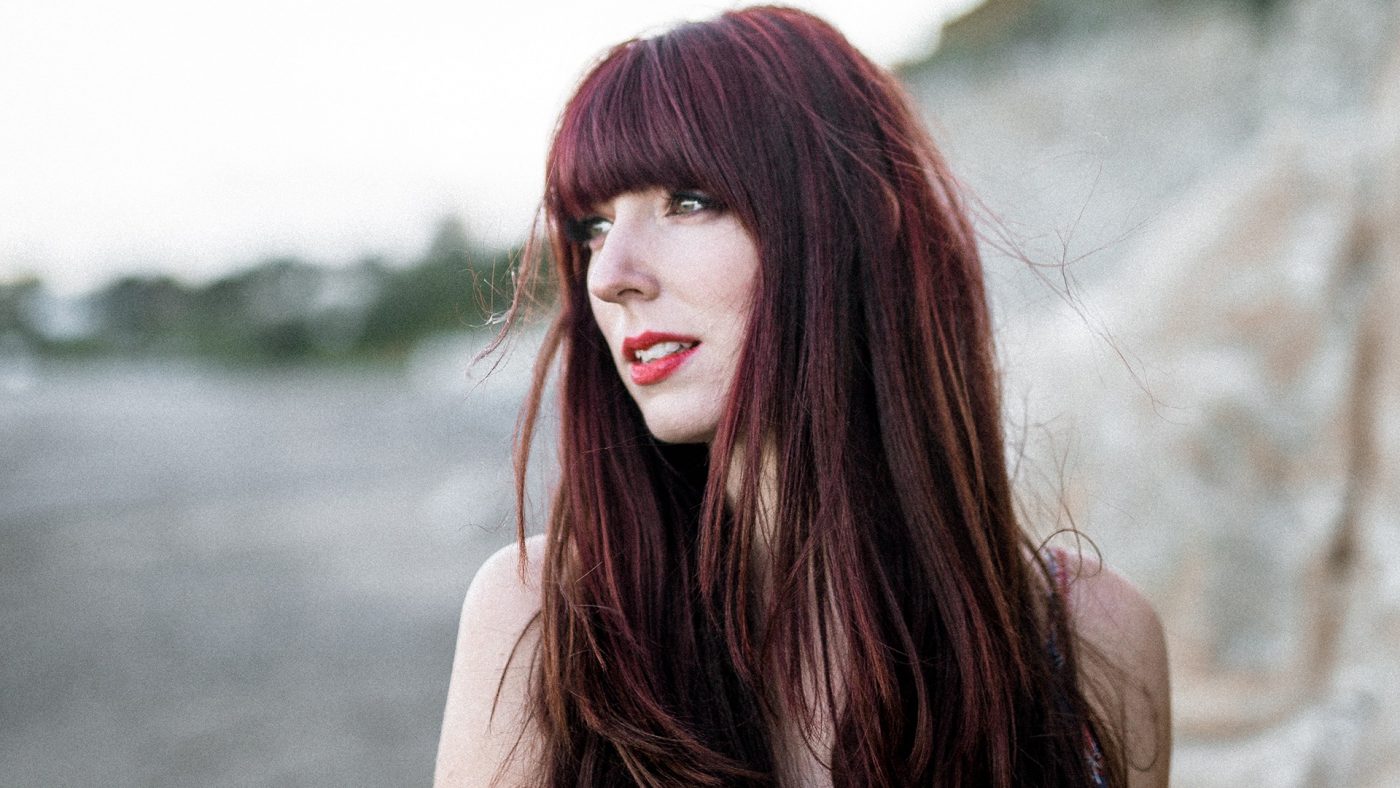 GP: How are you doing during these stressful times?
I am doing well considering the circumstances. I'll admit to enjoying having some time off to focus on writing music but the lockdown has definitely felt unsettling at times. When I'm focused on creating I feel great but of course it's hard to keep that up all the time, so I've started to allow myself to rest when I need it. I'm learning to not be so hard on myself and I think it's important to take a break and recharge.
GP: You're right. It's so easy to forget that your worth isn't measured by creativity or productivity and that self-care is the most important thing. How do you spend your downtime? 
My downtime mostly consists of binging on Netflix, once I start a series it's dangerous because I will be sucked in for hours... and before you know it you're on Season 5 of Gilmore Girls and you don't know what day it is any more! I've also found myself cooking a lot more these last few months. It's been a year since I've cut out meat from my diet and it's definitely encouraged me to learn new recipes.
GP: Nice! Got a favourite you can share with us? 
Veggie curry! The recipe is as follows: tinned tomatoes (which are essential for making curry sauce from scratch!), a selection of spices such as garam masala, turmeric, cumin, garlic and ginger. Put all of these in a pot and bring it up to a simmer. Meanwhile, heat up a pan, put in some chickpeas, pinto beans, mushrooms and chopped onion. Cook all that for a few minutes. Mix it all together and serve with boiled rice. There you have yourself some great comfort food!
GP: Sounds delightful! Why don't you tell us a bit about yourself, your background and how you got into music? 
I was born and raised in Dublin. I just graduated from BIMM music college, a strange time to graduate! Music was a big part of my life growing up. For as long as I can remember my parents would always have The Eagles or Bruce Springsteen playing on the stereo at home. Both of my brothers are musicians too so it's been a mutual interest within our family.
I first realised that I might want to actually do music for a living at the age of 15. We had a music module in school and I had to sing a song as part of my grade. My music teacher was so encouraging and surprised at my ability to sing because I always stayed quiet and out of the spotlight. Music college was the spark for launching myself as an artist, I developed my songwriting by working with various musicians and taking part in different projects. This eventually lead me to start writing my own songs and finding my own sound.
GP: There seems to be a bit of a renewed interest in folk music, especially in the independent live scene - why do you think that is?

You're right; I've noticed a lot of my influences like Laura Marling are starting to get more attention especially with her latest album. I feel there is a big push with female fronted folk bands which is awesome. Here in Ireland artists such as CMAT are really making noise and it's really refreshing to see! I think it's a genre that never tires.
There are so many variations of the genre that keep it interesting, for example artists like Maija Sofia and Emma Langford. Having gigged quite a bit, I do think that it will feel like starting over in some ways, but that's not necessarily a bad thing. It puts things in to perspective on how I want to approach my lives shows when they return.
GP: Tell us a little bit about your new single, This Life. 
I guess for me this song is about closure – the subject of losing people in your life; whether it's to death or just growing apart and moving on. It's about accepting things as they are, knowing you can't change them and letting go of the sadness that's attached to the memory of the person you've lost. Although you'll never forget that feeling, remembering the good times is where it counts.
The lyric "Would you stay?" is really a question to the ones who have stuck around, marking that fear of loss. It's something we all go through in life. The instrumentation contrasts with the message of the song in that way, it projects a hopeful sentiment.
GP: Speaking of which, the instrumentation is different to what we've heard from you before. What inspired the change? 
I co-write with my partner Axel who is also my guitarist. I definitely let him have create freedom with the vibe of the song. This is where his style as a guitarist shines through. We share a lot of common taste in music with artists like Kurt Vile and Tom Petty and he understands the style I write in. It's a good balance between indie-folk/rock. Some of the new material we have been working on is definitely more guitar driven and is a result of our songwriting collaboration.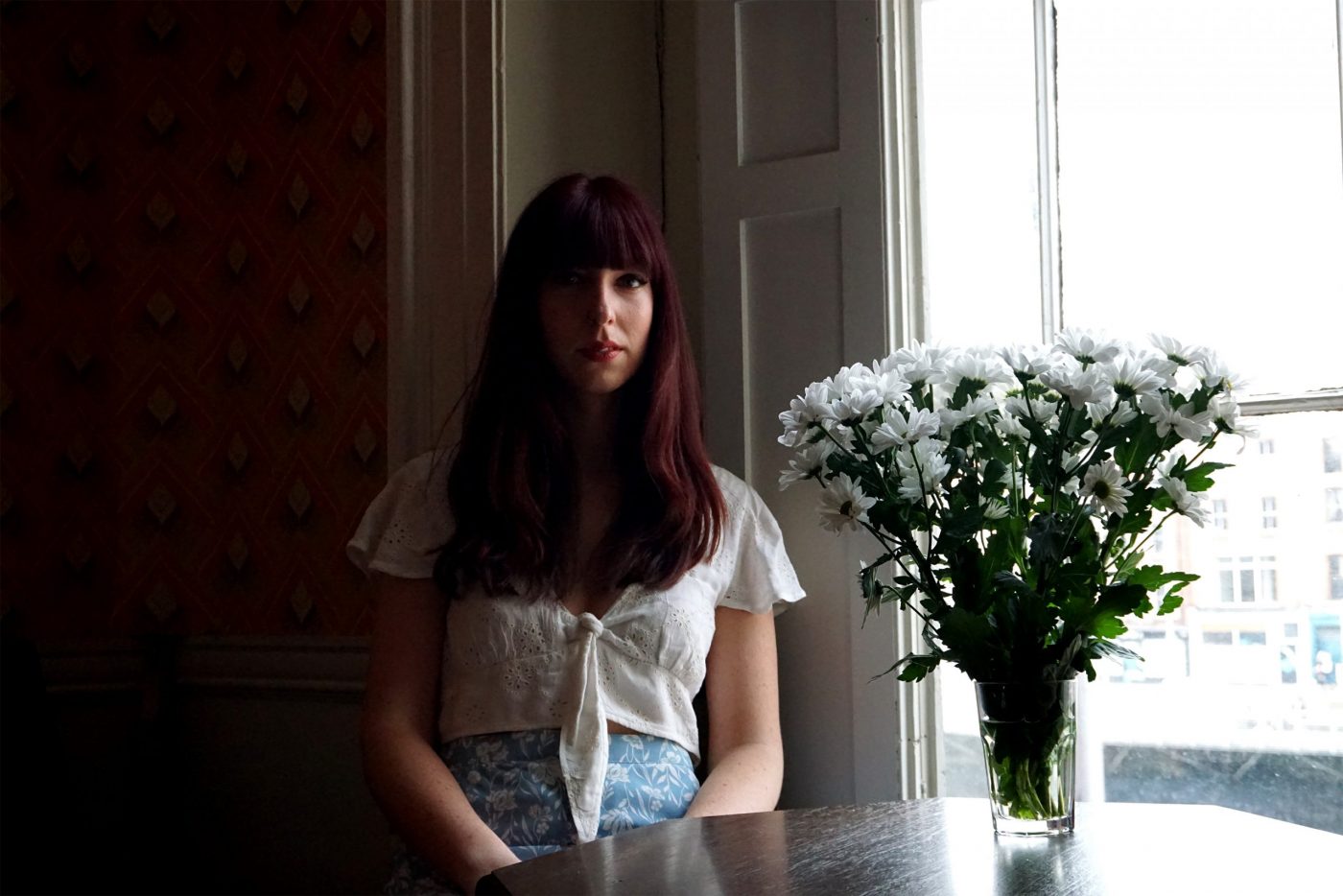 GP: So can we expect more of this kind of output from you?
Yeah for sure, I have recently been listening to a lot of '90s bands such as Mazzy Star and Australian indie artists like Julia Jacklin and Angie McMahon. After listening to a lot of their material during lockdown I do feel it's helped me shape my songwriting in a way. In addition to this, Axel puts his own spin on things when I present him with a song idea and we always meet somewhere in the middle."
GP: Great! So what's next for you? 
I'm looking to release another song before the summer, then compiling all of my singles into an EP and have that released later on in the year. I also plan to record some new material whenever that's possible! Otherwise I'm in the same boat as other independent artists, feeling a bit lost without live music. As much as I look forward to being on stage again, I cannot wait to be in the front row of someone else's show too!