Every year the GoldenPlec community of writers and photographers get together for a natter about which artists we expect to explode on the music scene in the year ahead. We have selected our 'Plec Picks' for 2015 and the list encompasses a wide range of artists, highlighting some of the best bands and solo artists currently active in Ireland.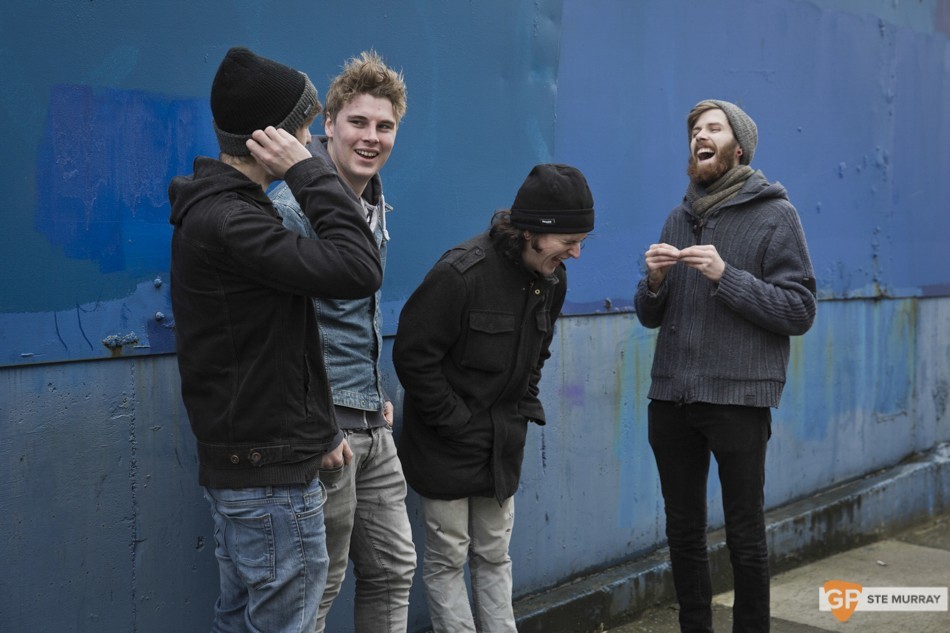 Arguably the most exciting outfit to emerge from the Dublin music scene in recent years, Girl Band are something of a contradiction entwined within itself.
Their work has a sense of beautiful ugliness to it, their sound; a tame beast, one of organised chaos - eschewing the traditional verse-chorus-verse songwriting format in favour of blasts of scree and fire from overcharged guitars over fuzzed-out or scratchy repetitive grooves. Frontman Dara Kiely's vocals swiftly alternate between a hypnotic drawl and a frantic howl, all the while the drums remain constantly tightly wound; the cogs keeping this overloaded machine together.
Making their first marks in early 2012, Girl Band garnered some buzz early on with the release of their debut single In My Head and EP 'France 98', the noise rock seeds of their continuously evolving sound firmly planted. The band's style didn't so much take a dramatic u-turn as it did accelerate with their recording of Blawan's underground techno classic Why They Hide Their Bodies Under My Garage, the first real sign of the band's electronic influences. 2014 saw the release of singles Lawman in January, The Cha Cha Cha in April, and De Bom Bom in September (respectively a grimy indie floor-filler, 30 seconds of sheer carnage and the shape of punk that Dennis Lyzxen must've been singing about all those years ago).
In a year that's seen the band play an endless slog of shows, including an impressive shift at Ireland's very own Electric Picnic, Girl Band capped it off by signing an international deal with legendary Rough Trade Records. We caught up with guitarist/noise-wizard Alan Duggan to discuss, amongst other things, how this all came about.
"That was ongoing for ages. Geoff Travis (founder) saw us at the Great Escape Festival in May, and then again in June and offered us a deal so we've just taken our time negotiating that, making sure that we got everything we wanted creatively. It ended up with a load of labels being interested in us but [Rough Trade] was the one that made the most sense."
Along with the news of a record deal, we learned of the band's status with a newfound agent in the States. "He looks really, really good. He's worked with a few great bands but he's been working for them for years, like QOTSA and Flaming Lips… We're gonna be in the States a bit more".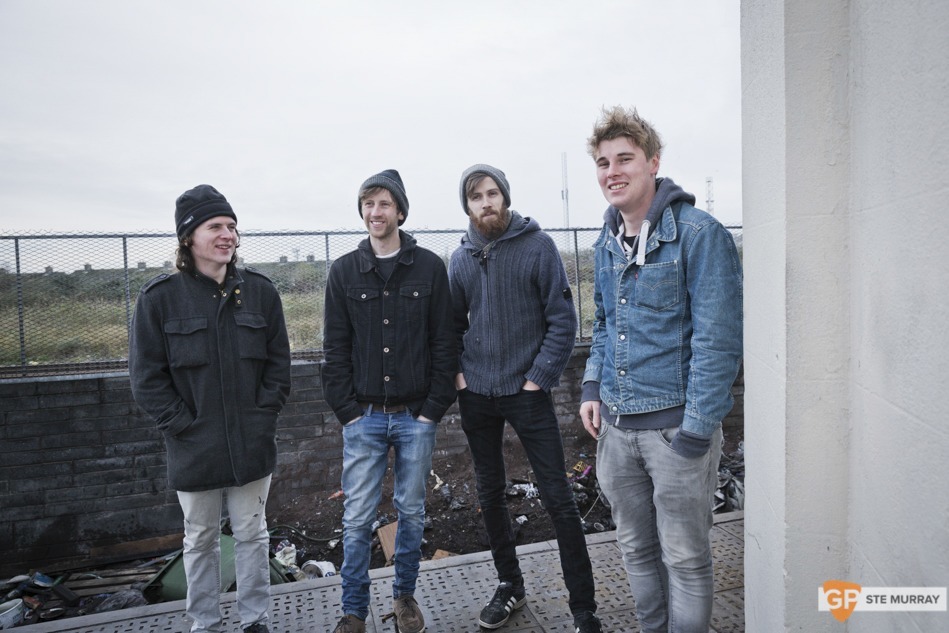 The end of the long negotiation process was just the tail-end of a year of good news for the band. Whether in live or the fruit of their studio labour, Girl Band have been met with unanimous praise.
"It's been really fun as regards shows and recording, we've gotten to see a lot of new places and stuff like that. 2013 was a quiet year for us, we had to take it easy because we all had other stuff going on, family stuff or whatever but this year's been really, really fun. Everywhere's given us a pretty good reception, some places better than others - like the Netherlands for example, we got a great reception there so we're doing alright… For us it's been crazy."
It hasn't all been a picnic however. Alan revealed not one, but two near-catastrophic incidents while on tour. One involved the band's tour van being run off the road while en route from the Czech Republic to Vienna to play Waves Festival. ("That was pretty scary. Some of us were asleep and next thing everybody's screaming. I was just like "Oh, bollocks!"), the other was when the ferry carrying the band back home broke down just outside Wexford ("There was a huge storm and there was this woman running around with a megaphone shouting "there is no danger to life! There is no danger to life!", which just made everybody panic even more!"). While the band's driver did unfortunately suffer some whiplash, the latter image makes for some excellent cringe humour.
Our chat stretched to the Irish music scene in general. Despite Alan admitting that he is "kind of out of touch with new Irish music", he did lend some kind words to fellow Dublin bands Jetsetter - "friends of ours, they're bringing out an EP of 4-6 tracks some time soon. I've heard some of the songs and they're just really, really strong. It'll be interesting to see how they're received", and Princess (fellow 'Plec Picks' for 2015) "we've played with them for ages and they've been around in different forms. They've got loads of new songs, they've just had some bad luck with drummers but now they've got a set up that suits them".
So, what next?
"We're starting putting our full-length album in place. We're working away at writing songs for the album. We've got a good few tracks but it's not like we're gonna get three weeks off and go 'let's make this album'. We're just continuously working on our music. We're gonna record it in Dublin where we recorded the rest of our stuff, we're probably gonna release it in September or October."
Watch this space.