Every year the GoldenPlec community of writers and photographers (70+) come together to vote on their ones to watch for the upcoming year. After pulling the votes together, we select our 'Plec Picks' for 2016. We have classical artists alongside rap, jazz, grunge and anything in between. Our list strives to encompass a broad spectrum of artists and music in order to highlight the thriving music scene that now exists in Ireland.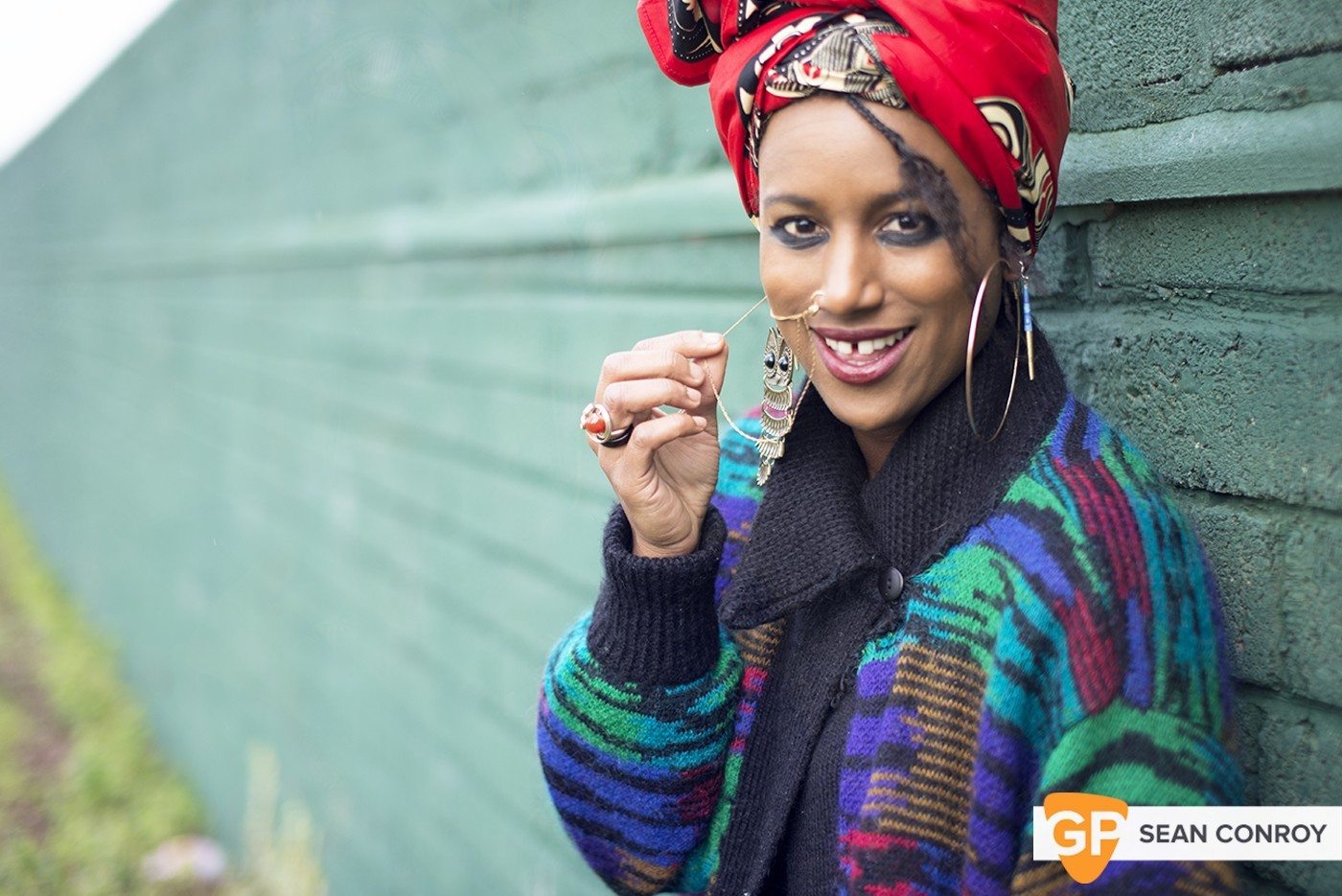 Who is Feather? The name has popped up with increasing frequency over the past year in Ireland's music scene, and yet no one seems entirely clear on who or what Feather is. For Emma Garnett though - the 26-year-old behind the project – the air of mystery and self-professed "meek start" has largely been down to a fear of social media.
"I have anxiety about leaving Facebook posts", she explains with a somewhat abashed laugh over coffee, "There's just something about having your personality on display in that way on the internet; it makes you vulnerable to have yourself judged in that way. It's been a blessing and a curse - people are interested in a different way."
Indeed, while Garnett set up a Facebook page for Feather last year, you still can't hear almost any of her music online. "I just want to put everything on the internet when it's perfect", she says, positing that it is not so much a deeply-ingrained sense of perfectionism as it is that feeling of online anxiety: "Once it's up there that's it, that's the end of the road. I hate listening back to things and regretting not having done it properly."
Even beyond this cyberspace invisibility it is difficult to pin down Feather's specific output given that Garnett has worked under the moniker in a number of different guises. She's a solo artist making odd sounds with long-time collaborator and all-round musical polymath Ben 'Bix' McKenna, but also a singer for afro-infused acts like RiZa, iZem and Manden Express, as well as a backing vocalist to her sister Sallay's equally impressive project (former Plec Pick, Loah). Whilst endearingly quick to make sure she mentions everyone she has worked with, however, for the most part Feather now refers to Garnett's eight-piece afro-soul band.
The eclectic nature of Feather's musical output might best be explained through her background, particularly given that she spent some of her childhood in West Africa. "Most of my melodies are very influenced by the way that African people sing, especially in my own music", she concedes, adding, "But I didn't live there for long enough that I just naturally come out with it, I do have to think about it a bit […] When we lived there I was like nine, and I just thought African music was weird! There's like this guy with a kora singing really fast" – she pauses to do an impression, before continuing with laughter – "We didn't really get it, but my mum loved it. It took a long time for me to realise how much I love African music. And now a lot of the songs we make in the band have an African sound…but then a load of them are hip-hop songs too."
And this is the beauty of Feather's various musical endeavours - the sheer diversity of influences. As a child her mother insisted on her taking up a variety of instruments ("she didn't really have any money, but she always managed to pay for that"), and, while Garnett never stuck with anything, it seems clear that music remained an integral part of her upbringing. Garnett formed her first band as a teenager; a rock outfit specialising in Jimi Hendrix covers and the like, and this would be the start of her almost innumerable musical guises. The main thing that these varied incarnations have in common is the striking sound of Garnett's fervent, strange vocals – at once gloriously playful, intriguingly charming and seductive, yet beautifully hesitant and shy.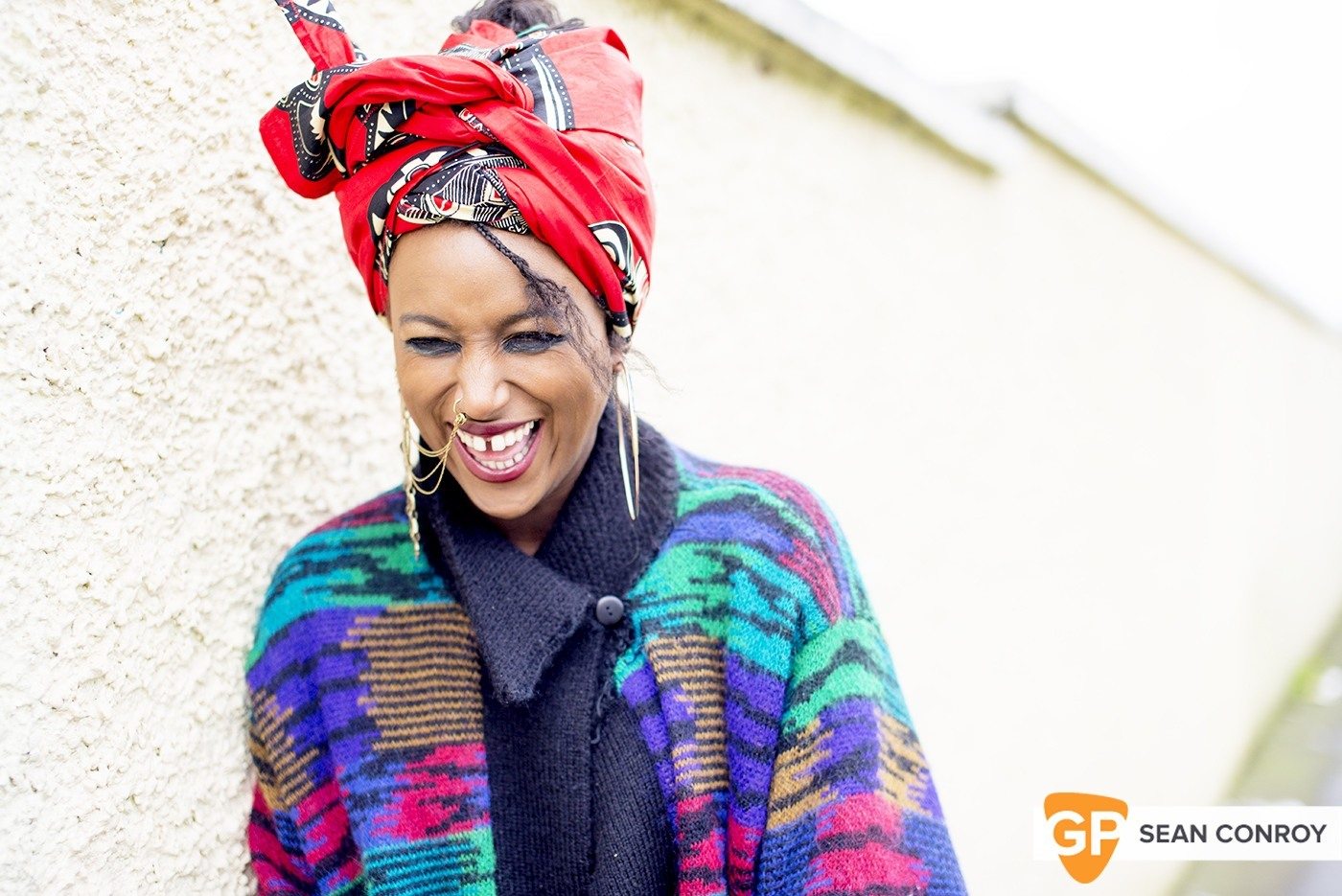 Whilst at college in Maynooth (studying Astrophysics, not music – something which you can hear in her offbeat, spacey songs) Garnett joined the jazz society. Through this she began playing weekly gigs in local pub Brady's, with a band including some of the instrumentalists who would go on to form Meltybrains?. Over time they transformed from a jazz group to a hip-hop one, and outside of their performances Garnett – along with Ben Bix and Brian Dillon – began to work together on Ableton (though the recordings from this time were sadly lost on a laptop). This was only the beginning of collaborations though, and Feather and Ben Bix released their first EP together two years ago. It's a fascinating collection of songs, full of slow, strange swathes of electronic sounds and disarming vocals all of which, again, are reflective of the different genres that Garnett is interested in.
"I guess it sounds weird because me and Ben listen to weird music", she says of the EP now, "But also Ben makes really weird music and I sing in what to me seems a normal-ish way. It kind of makes his weird music sound even weirder - you don't often hear a verse and a chorus with that kind of music." It is certainly a formula that works, and the pair are working on a second EP, now with two new collaborators from Come On Live Long. "We're going for catchy songs, but over really weird, kind of dark sounds. Ben's always like 'I can't believe you were able to sing that over what I sent you!'. That's why it works well I suppose."
But what of her own band? The "game changing" moment for the group came last summer, after an acclaimed supporting slot for Hiatus Kaiyote. "We got overwhelmingly good feedback and it was really encouraging", Garnett says with an infectious enthusiasm, "I guess the kind of people who would go to a Hiatus Kaiyote gig are the kind of people who I would hope to see at a Feather gig, so it was really nice and validating. We would have been at that gig even if we weren't playing at it, you know?" The band also gained a fan in Hiatus Kaiyote's Nai Palm, who congratulated them and drew comparisons to two of Garnett's favourite vocalists - Mariem Hassan and Oumou Sangaré. It was a night that gave the band a joyous sense of momentum, and strengthened the collaboration.
There remains one collaboration that has yet to happen though – that between Feather and sister Loah. "I think it will be amazing when we do it", says Garnett – because it is very much a "when" rather than an "if". There is a healthy sense of competition between the two siblings, which seemingly pushes them both to strive harder in the field they love. With that said they are, of course, incredibly supportive of one another too, providing each other's backing vocals and spurring each other on – Emma's first band came about because her elder sister had a gig and
needed someone to fill the support slot. "Sallay's ridiculously encouraging of me - and I hope I am of her. She's the big sister you know, the one driving us all along."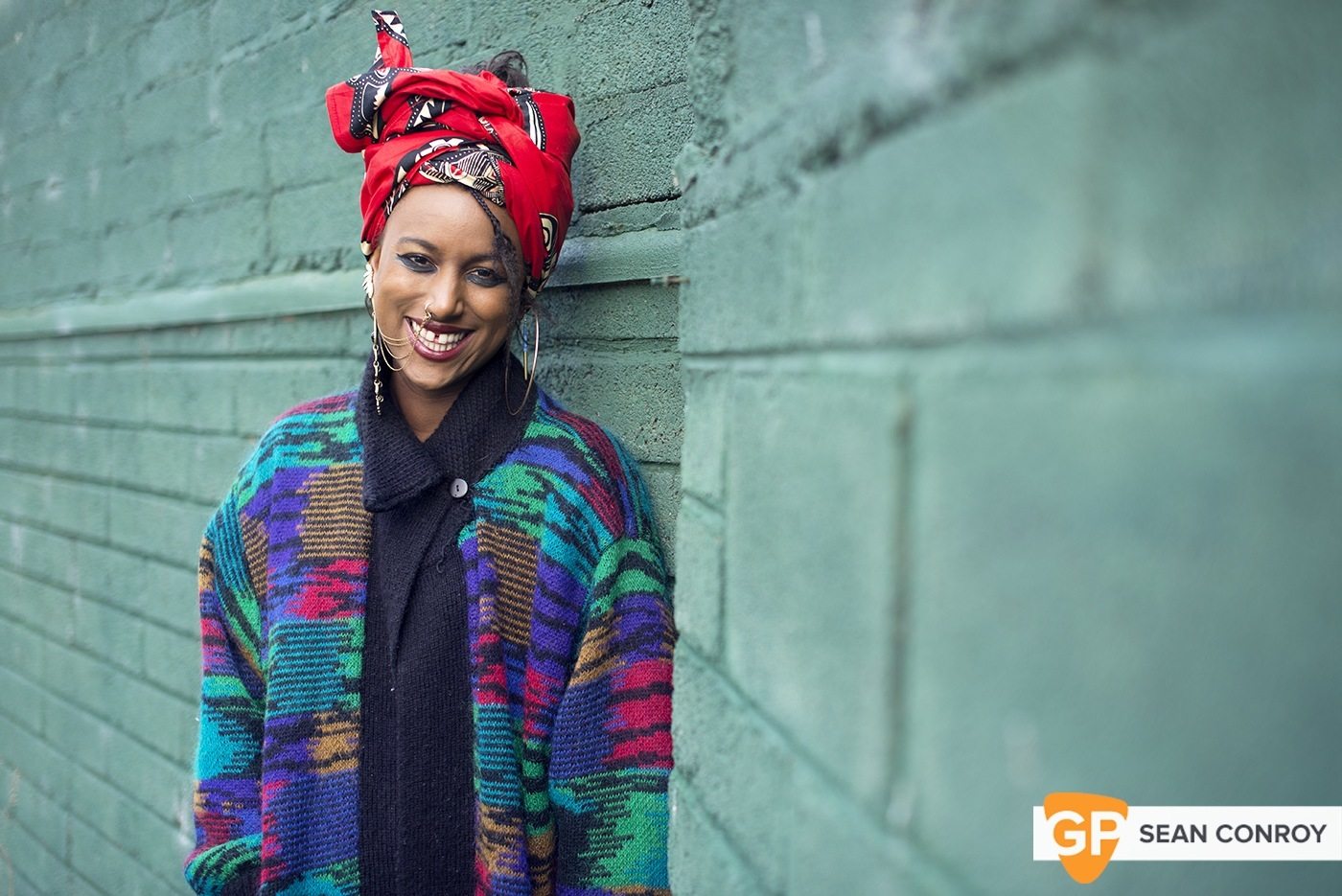 Beyond Loah, the Dublin music scene in itself is something that Garnett has found to be a source of encouragement: "There's loads of people who you can be very inspired by - there's very good competition and we're in such close quarters so you're constantly seeing your peers improve." With that said, she goes onto admit that the scene can become a little insular – "There's a danger you can get trapped in the circuit."
But Garnett's spacey, afro-infused, self-professedly quite niche style transcends any fears of getting caught in a rut. It's been a slow-burning start for the artist, climbing up the ranks in a variety of roles. However, now signed to Hipdrop Records, with a single and accompanying video scheduled for release early in the year, followed by plans for an EP (as well as a second EP with Ben Bix and co.) and talk of festivals for summer, things are certainly taking shape for the endearingly affable artist and her band.
"I'm gonna keep my head down until the EP is finished, then lift it up and see what awaits me", Garnett says with that typical cautious self-confidence. Things might happen quietly, so we'd recommend you pay close attention. Really, it's in keeping with that original enigma of "who is Feather"? In 2016, Garnett looks poised to let us find out.