Every year the GoldenPlec community of writers and photographers get together for a natter about which artists we expect to explode on the music scene in the year ahead. We have selected our 'Plec Picks' for 2015 and the list encompasses a wide range of artists, highlighting some of the best bands and solo artists currently active in Ireland.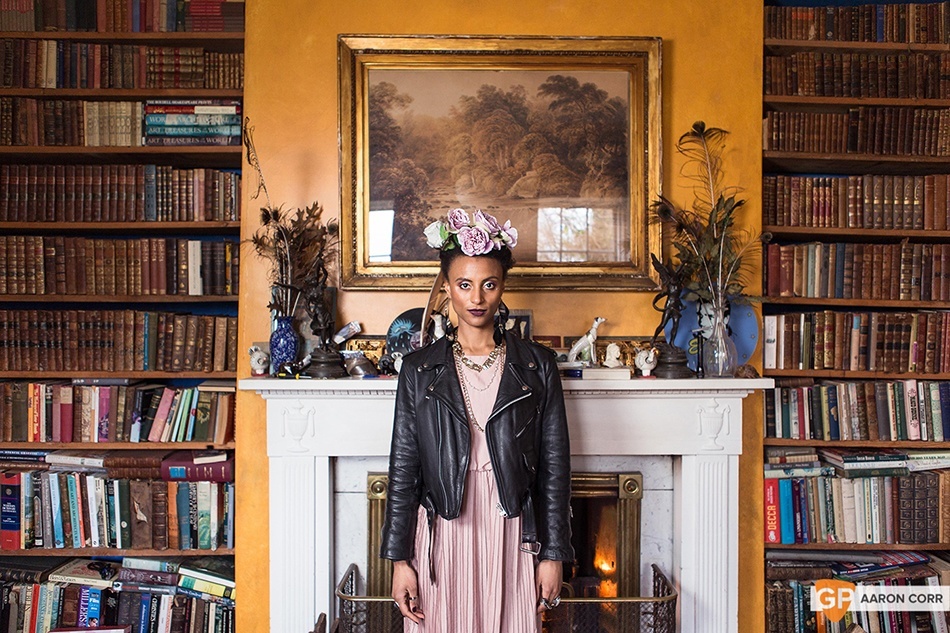 Loah's musical backdrop falls utterly outside of Ireland's norm. Brought up fluttering between Sierra Leone and Maynooth, Sallay Matu Garnett takes her influences from an ambitiously broad array of what she titles her 'artistic muses', and calls the result 'Artsoul'.
The sound is a multilingual fusion of which Sallay is rightly proud: "I might be singing an a Capella folk lament tonight and tomorrow it will be a rhythmic, chanted Sierra Leonean stomper but by golly do I mean business in both! The movement feels seamless to me; it's all the same voice." That voice is bold and distinctive, yet takes something of a scenic tour of its genre inspirations. Think a west-African-influenced brand of jazz, soul, a hint of gospel pop and a unique vocal that sits front and centre.
Loah is far from Sallay's first steps into the Dublin music scene, and the maturity of her output makes that immediately obvious. Loah is only the latest of a number of endeavors, including some sizeable contributions to a few of Ireland's musical elite. "I appear on Kíla's album Soisín as a singer – I improvised on the song Katy's Tune - and on Hozier's eponymous album as a co-writer of the song 'Someone New'. It feels more like they found me!" she explains. "I never sought out either role so it was a wonderful surprise that they both used my work on their albums. I met Hozier through the Trinity College music scene years ago and he asked to use some ideas I was playing around with to create a new song (that was a Beyoncé phase, fittingly it's a very pop-song!). It's always cool to be part of the album process from the inside when it's still open and fluid, and be a part of its construction."
With such a broad background, perhaps it was inevitable Sallay landed pushing her own project in Loah, but not before gathering a whole host of experience from which to draw her sound. She describes the effect of her time in New York, for example, as "cataclysmic" in its influence on her writing. "I lived with the photographer Ishmail Thoth Ra and the painter/musician Jason Potvin", she recalls, "and between them they introduced me to an incredible community of Brooklyn artists of every discipline (as well as giving me recording gear, canvases and positive vibes!). The permission that they give themselves there to go to the furthest reaches of their instinctive creativity is phenomenal".
The liberal philosophy and open approach of the city in particular rubbed off, with Sallay feeling much of her sound and artistic development came from her American experience: "There is no apology in New York for expressing yourself, making your voice, your art heard, being convicted in your process and your product. They also encouraged me to explore every facet of my culture and heritage in my work. Remarkably, I came back from America more grounded in the Sierra Leonean half of my identity than ever before."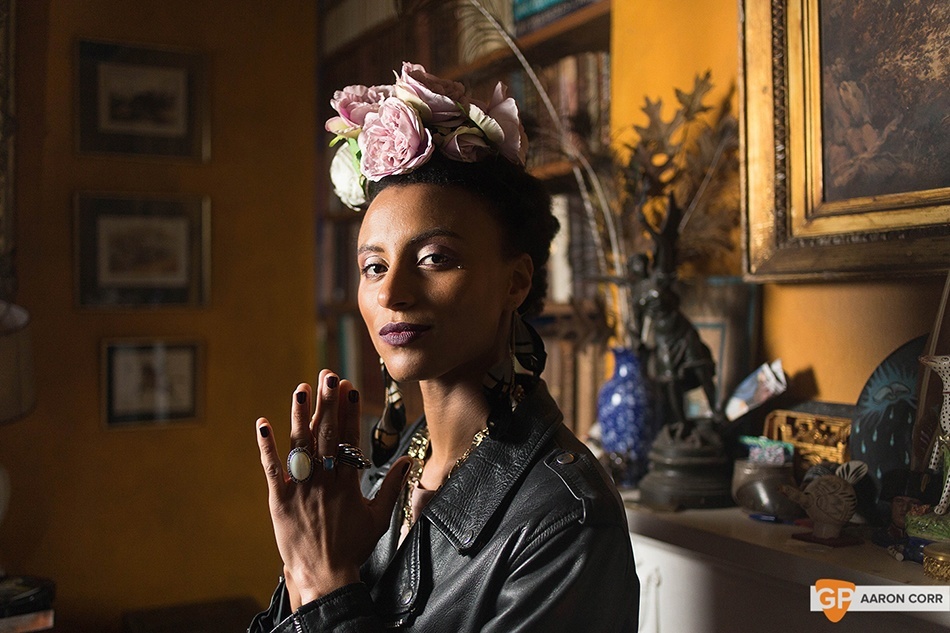 Given Sierra Leone's difficult place in recent world news, that has to have been somewhat difficult, but it's also an inspiration of sorts. "It feels somewhat akin to watching part of your home burn in flames", Sallay explains, talking of the Ebola crisis. "In the short term it obviously makes me want to do all I can to support those working and living with the situation now. In the long term it makes me want to be a part of the changing face of the nation. By doing the best I can in my chosen field, hopefully I then contribute positively to the society as a whole because you are part of that society directly, and as an artist you are somewhat reflecting it. It's hard to bear but it makes me want to work harder."
Taking those diverse cultural influences and blending them into her soundscape is right at the heart of what Loah does, and allows Sallay to play seemingly disparate roles at times. "The mixed cultural element is a huge part of it", Sallay argues. "It is an eternally interesting experience in my life to both be completely accepted in both cultures I'm from and also regularly seen as a foreigner. This is very evident in the work. I am completely convicted and comfortable vocally and stylistically in all my songs, but I am more aware than anyone that they can sound like completely different artists wrote them, because in a way that's the case! I am trying to satisfy all these various artistic muses until they join in one direction."
2015 will see Loah take some of the biggest steps yet, with Sallay releasing an EP and going on tour throughout the UK and Ireland, as well as making yet more guest vocal appearances that add her unique touch to others' releases.
Listening to the depth, the emotional grounding and the eclectic experience Sallay's already portraying in her songs, making a notable cultural mark of her own seems right on the horizon. "I already have a name for the first album", Sallay concludes. "I'm just allowing it to unfold song by song, note by note."