Fears is the musical vehicle of Constance Keane, otherwise known as the drummer of "intersectional feminist and animal welfare post-punk band" (and 2016 Plec Picks) M(h)aol (pronounced male).
The project serves as a therapeutic outlet for Constance, her debut single h_always gaining high praise across Ireland and the UK.
Now, her self-produced latest single, _two, has been premiered at the Northern Ireland Mental Health Arts Festival. The song comes with a homemade visual companion, a non-linear contemplation on Constance's recovery from trauma over the last two years during which time she received inpatient treatment.
Constance's involvement with the annual event comes with a great source of pride, especially as it comes at a time when such initiatives are greatly needed the world over.
We had the honour of catching up with Constance while maintaining social distance to discuss the project, the song and more.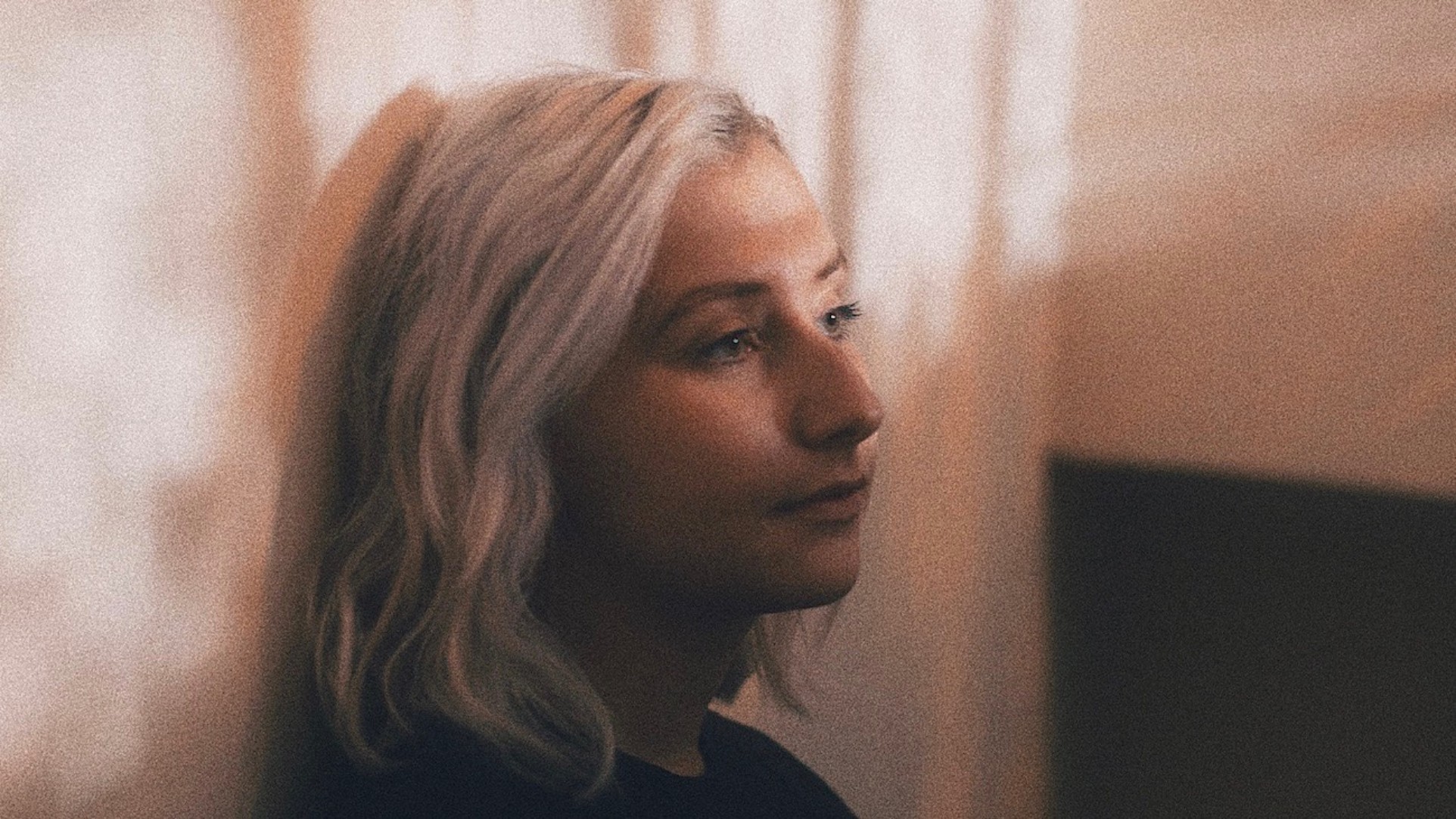 First and foremost, how are you doing?
"I'm doing okay, thanks. I'm back in my family home in Dublin for lockdown."
How is it being at home during lockdown? Has it affected your mental health at all or have you been doing anything creatively or otherwise to keep that in check?
"My mental health has actually been quite good for lockdown so far, which I feel really lucky for. I'm working from home at the moment and have been keeping myself busy with low pressure things that I love. I been hosting radio shows on The 343 Radio and Dublin Digital Radio from my bedroom and it's been a really precious form of connection for me with the outside world.
People have been sending me in their works in progress and unreleased tracks to share. We have a nice little community going. Other than that, I've been working on this release, producing the track and making the video."
How important is community and connection to you, especially now?
"I think connection is behind everything I do at a core level. All of the work that I make is about connection, whether that's connection with parts of myself, connection to other people, or connection between people who come to my live shows. At times like these when we don't have the option of in-person connection, other forms become even more important.
I think there's something particularly special about connection through sound. It feels both more intimate and less intense at the same time. Your senses aren't being overloaded so I think you end up tuning in more with what you're hearing, and can have the sensation of being inside your head more."
How and when did Fears start? 
"Fears started in its first form back around 2012 with other people. I took some time away from the project and picked it up again on my own in 2016, which is how it has been since."
How did it come about and why the change? 
"When the other person didn't want to do Fears anymore, I took a step back from the project for a while and started M(h)aol. The main aim for me was to make boys in bands feel uncomfortable and question their attitude towards women musicians. It was so much fun. Completely different music to what I do with Fears. We actually played our first show in over three years last December in Tengu and had a great time, so we're going to continue playing shows again."
Given you had a specific goal with M(h)aol and the clear difference in the two projects, did you have one in mind with Fears? 
"I don't know if I have a set goal with Fears. It's a more personal project than M(h)aol, and I think the goal is more personal. I write the music for myself ultimately. It's cliché but it helps me a lot. I think everything I create around the music for Fears is an extension of that. I love making things, and thinking of music not as a singular thing, but linked to other art forms also. Creating visuals and coming up with concepts gives me energy and is really good for my brain. The fact that people seem to take something from what I make and how I present it is a bit of a surprise to me, but something I cherish."
Talk to me about your songs 'h_always' and  'two_'. What inspired the music and lyrics, and the video for 'two_' ? How did you come to be involved with the Northern Ireland Mental Health Arts Festival and what does that mean to you?
"h_always and two_ are sister songs I've written. The former came out two years ago, after I wrote and recorded it while in a psychiatric hospital following a trauma. I was in a very bad place and spending time playing music in hospital was hugely helpful for me. I didn't expect anyone to hear it when I wrote it, because to be honest I didn't expect to be alive to release it.
Earlier this year, I was thinking a lot about the past two years and how much has changed. I think the journey between both songs has been one of self acceptance and compassion, and a lot of processing. I've worked incredibly hard on my mental health, and two_ is a way of celebrating that. I know sonically it sounds like a sad song, but to me it's actually really happy haha.
I made the video for two_ by repurposing footage taken over the last two years. Most of it is from my phone, but I also got my family to send me over stuff they had stored on theirs. It's a non-linear visual representation of how varied recovery is. Generally speaking, there is no one thing that will "fix" you. It's a whole array of things that help you along. Some approaches will work at certain points, but not at others.
I wanted to explore the whole notion of getting better. What does it mean to get better? Looking at better a destination we're supposed to reach is, in my opinion, something that just holds you back. I am definitely feeling better than I was two years ago, but that I don't think I'll ever reach a destination of better. For me, progress isn't a guaranteed straight line to a tropical island. It's about reclaiming parts of yourself and being able to trust yourself. I'm more resilient now.
The Artistic Director of the festival, Dawn Richardson, got in touch to see if I wanted to make something. I had started working on two_ just a few weeks beforehand, so the timing was great. She was incredibly good to me when I was unwell so I felt very comfortable working with her on this release. As a solo artist, it's really special to be part of something bigger than yourself, if that makes sense."
Do you think enough is done to serve and protect the mental health needs of creatives or in general in Ireland and the rest of the world? What would you like to see or do differently, if anything?
"I think festivals like this one do a great job of showing people with mental health problems as more than just problems. We're still at a stage where society is uncomfortable when you say "oh yeah I tried to kill myself a few years ago". There's some great work being done to care for people's mental health in Ireland, but it's being done by charities and not-for-profits. It's mind-blowing to me that residents of this country have to rely on those sources for what I consider basic healthcare. Therapy should be free and accessible, simple as.
Every single person is going to go through things in life that they need support with, and it's not being done by the government. They love these "it's okay not to be okay" campaigns, and tell you to "just talk to someone", but who is that someone? Your friend who has no experience dealing with anything like that? You need access to experienced professionals. I realise I'm sounding very negative here, but I am dreading seeing the impact on people's mental health as this pandemic continues, when we have a government that in my opinion refuse to properly acknowledge it."