Every year the GoldenPlec community of writers and photographers (50+) come together to vote on their ones to watch for the upcoming year. After pulling the votes together, we select our 'Plec Picks' for 2017. We have classical artists alongside rap, jazz, funk, grunge and anything in between. Our list strives to encompass a broad spectrum of music in order to highlight the thriving music scene that exists in Ireland.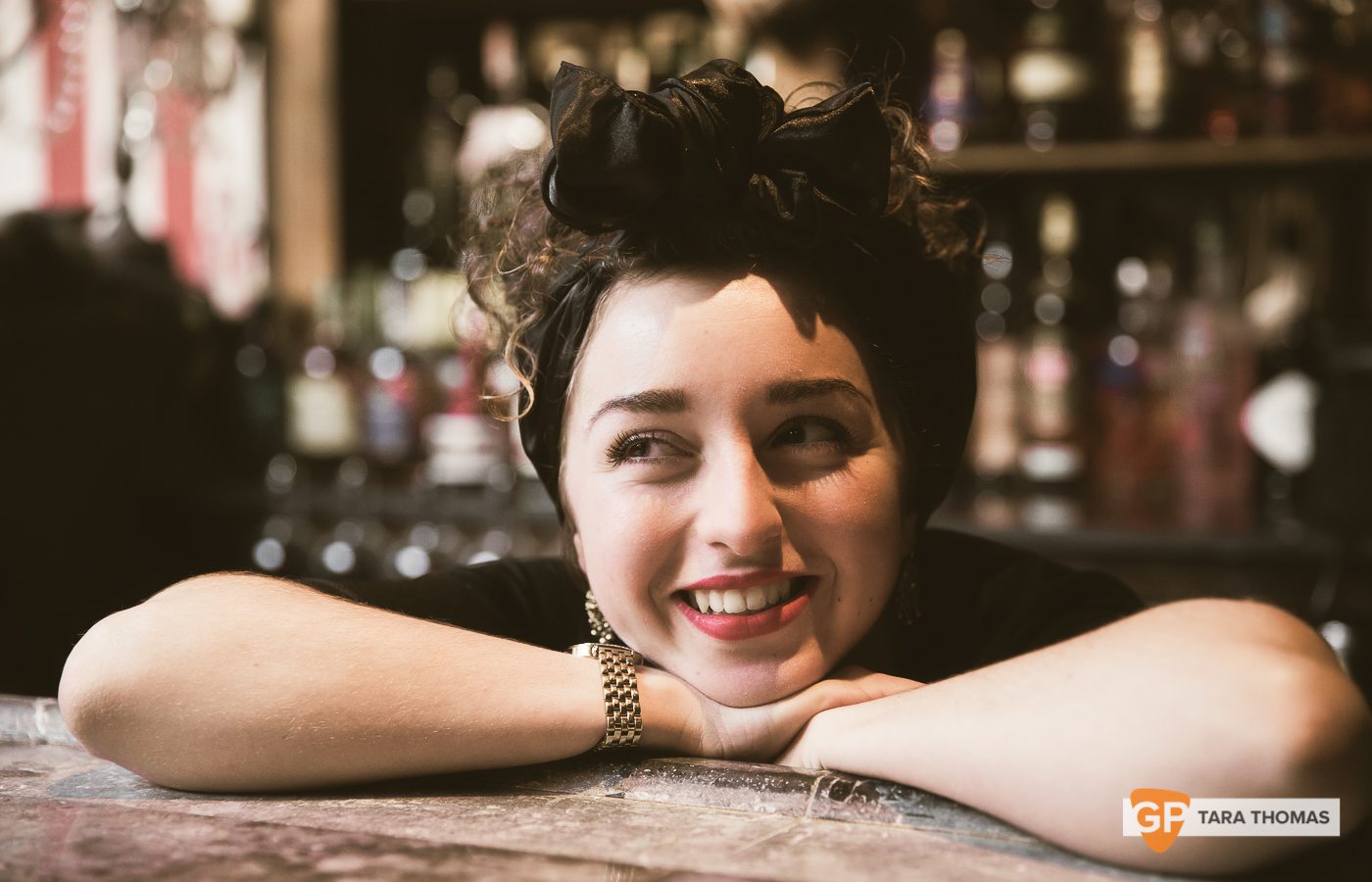 Farah Elle is a twenty-two-year-old singer, songwriter and pianist who recently graduated from the British and Irish Institute of Modern Music (BIMM) and is already standing out amongst the throng of musicians in Ireland thanks to her unique sonic blend of ethereal Libyan melodies with shimmering, ephemeral piano and thought-provoking lyrics as displayed on her cult track Silk.
Farah Elle is also making a name for herself as a collaborator, best evidenced so far by her work with Bantum on his Choice Music Prize nominated album, 'Move'.
We meet Farah Elle in The Vintage Cocktail Club in Temple Bar, where we discover quite quickly that her character and style is just as unique and magpie-esque as her approach to creating music.
Farah Elle is an acutely witty, curious, warm and friendly person and it doesn't take long in her company to realise that she is extremely intelligent, savvy and frank about her background. You also get the sense that perhaps Farah Elle has experienced much more than your average twenty-something.
"I've been here for over twenty years; I was one and a half when we moved over. I'm fully Libyan. My parents are Libyan. They're both doctors. We lived around Dublin up until I was about 11 and then we moved up to the Meath Coast just north of Dublin.
"I grew up with a Muslim background, we did Ramadan and everything. We did all of that, but we're obviously very liberal. I'm not religious, I don't think that where I'm from should define me, but it's definitely something that's a part of me."
Farah's multicultural upbringing has given her an interesting semi-outsider perspective on Irish culture and she is quite impressed by the recent events surrounding the Home Sweet Home movement - at the time of interview her she is gearing up to play a fundraiser for it in Sin E.
"I think Ireland sees an issue it doesn't like, that it needs to overcome, and the people take over and make it happen. I don't think Irish people are okay with not having a voice - they always make sure they have a voice, which is outstanding. We have the freedom to do that" she says, alluding to the fact that public protest and affirmative action are not an option in many parts of the world, and it's a right we shouldn't take for granted as a nation or individually. "To me, it's nice to be able to contribute what I do to that."
Though, she does acknowledge that the idea of music-college was initially a culture clash to her family.
"It's definitely new to my mother, she's always been very liberal and she's a very strong independent woman who believes in pursuing what she believes in. For her, I think she's happy to see that I should have the freedom to do what I feel and what I care about.
"It's definitely new to her because in her day, you couldn't study songwriting and she doesn't understand that music can be a career thing, but that's a culture clash. That's nothing but a culture clash, it's not a lack of support it's just a culture clash.
"I'll be chatting to her sometimes and I'll be like, 'you know the way you spent eight years studying medicine, well I spent eight years writing an album'. I think she's getting it and she loves the songs as well."
The thread of culture clashes and personal identity also runs through Farah Elle's music. "I feel like in today's world it's very easy to feel like an alien. I know I've maybe always felt like an alien, but at the same time I feel so together with everyone."
The topic of alienation is very much at the forefront of Farah Elle's cult hit Silk, which deals with her searching for her own identity and her place in the world, which finally arrived when she fully embraced music. But despite the profoundly personal references within the song, such as "The only gate that welcomes every part of me," for Farah Elle it is as a universal coming-of-age story.
"It's about when you find a route or a means of expression - that is the only time that you feel that you are fully accepted," she says.  "And with that comes a lot of positivity and an ease as well."
"Music is the gate" she declares. "I think that music is the gate for everyone to be honest. I know that sounds a bit [in mocking voice] 'You can't decide that for everyone', but I think music is the gate for everyone. You don't have to be a musician, I think it's a universal language, completely, whether that's just music or lyrics or whatever, but it's definitely something that can communicate with everyone. Even people who can't hear music can still feel it, which is incredible and shows just how much good energy is in music."
Bizarrely, for someone who is so self-aware, Farah Elle questioned whether as a self-taught pianist and singer she would have what it takes to get into music college
"Because I taught myself piano, I was worried that I wouldn't have anywhere to fit in, being self-taught and writing songs it seemed nearly too...out there, so I was really lucky that BIMM was starting up in Dublin."
As a result Farah Elle is grateful to have had such an experience. "It's an honour to be able to study songwriting. When I was twelve that wasn't possible and when I was leaving school it was a course that was just starting and I was like, 'oh my God it's amazing', because I didn't want to study geography or maths..."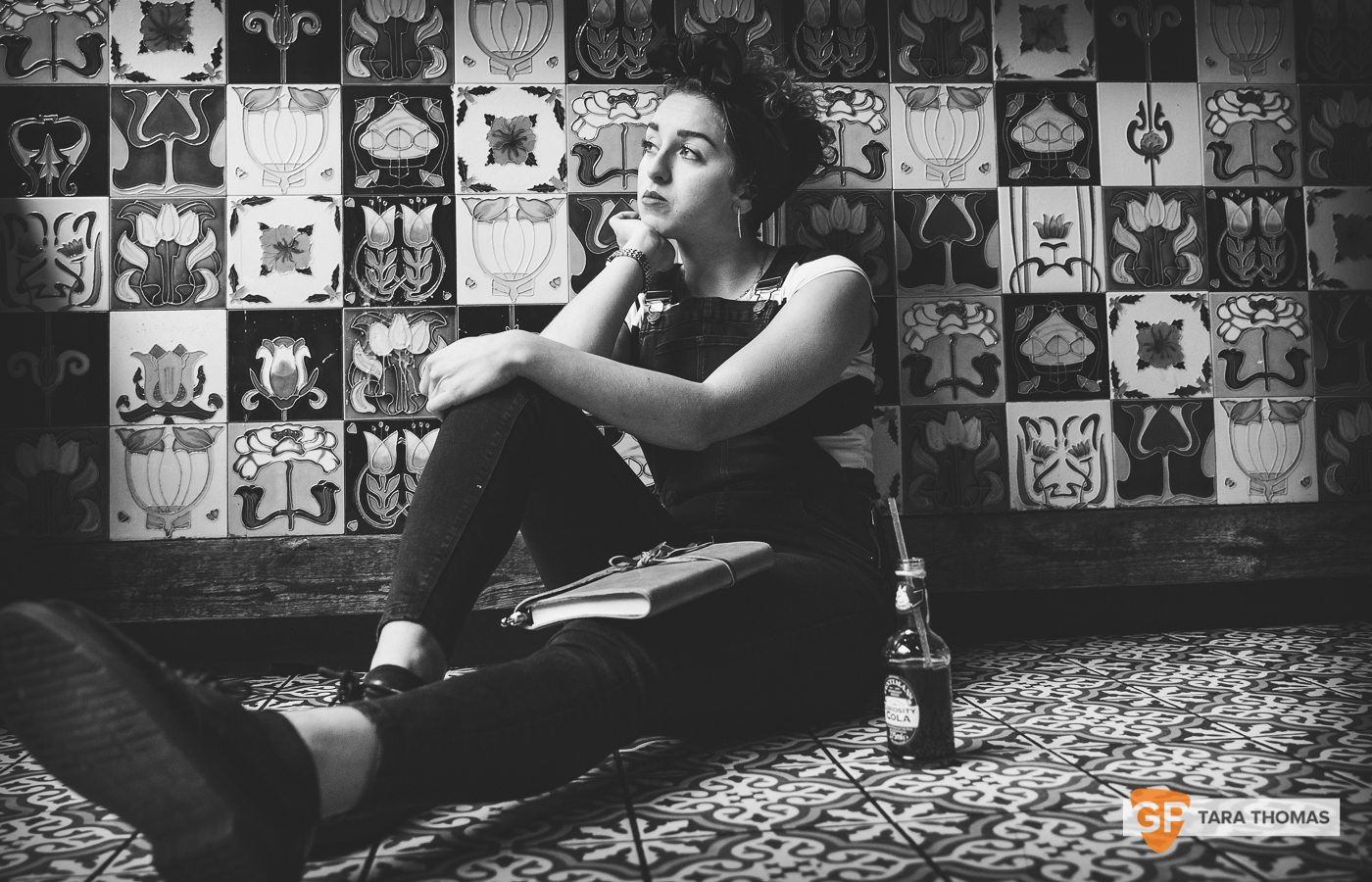 But Farah is quick to point out that the course is hard work and requires a lot of effort and practice, and notes that the atmosphere can be quite competitive.
"It's really interesting going to BIMM, because you're thrown into this place where there is a lot of people like you - they mightn't be like you, but similar in terms of what they have in mind for their future.
"We all have egos, but when you're thrown in a room full of egos it can be intense sometimes, and I think everyone is aware of that."
Farah Elle feels that the intense nature of BIMM helped her because she's a workaholic.
"I like the grind," she says. "I don't like to be handed things. I like to feel like I've earned it." But she's quick to acknowledge that "some of the opportunities I got, I probably wouldn't have gotten if I wasn't in BIMM."
Who does she think is likely to be the next BIMM graduate to impress? The names Zaffo, Fiona Heart, Catharine Smith, and Little One fire out of Farah Elle's mouth without hesitation, before she crows Cian Hanley "the drummer of dreams. He's the band daddy," she says laughing.
There is an obvious Arab influence in Farah Elle's music, but she assures us that she grew up in a house full of, as she puts it, "typical mam music" such as Boney M, Abba and The Beatles. Rather the Arab influence seeped into her somewhat subconsciously.
"My dad would've played the Quran in the car, which I wasn't really jamming to, but I definitely picked up on some of the melodies in it and I can't even explain to you how beautiful a prayer call is in the Middle East.
"They sing their prayers, they don't say them. It's so beautiful; it rings out through the whole city. It's very soothing, I love that.
"The intro to Silk is very much a play on that. Now, I'm not singing a religious thing, because that's not my place to do. The intro is actually an old Arab folksong."
Farah kindly translates the Arab folksong into English for us. "'My girl of the [insert any surname] family. Her eyes are so peaceful. Oh my girl, her eyes, her eyes'...  It's just about a girl with beautiful eyes, that's what that chorus is about.
"It's based on the sound of it. Basically, when I first heard that melody I thought that could be banging - there could be a real beat behind that. I always heard the lyrics [wrongly] as Oh-Bin-Ti," she says drumming on her knees and singing at the same time; illustrating how this misreading of the song lead to her adapting it into the rhythm and pacing of the English section of the song as she sings "Oh, it hits me".
"I heard that [in my head] and I was like, that has a bit of a bang to it. So, I wrote Silk. I wrote Silk about 3 years ago (aged 19). I've been writing since I was 14. The lyrics to the first verse of Feel It Out, the track I did with Bantum, I wrote when I was 14."
On working with Farah, Bantum tells GoldenPlec, "It was a pleasure working with her. Basically, I sent her a scrap of an idea that I wasn't sure what to do with. What she came back with is pretty much what you here on the album. She really put her stamp on the track. The vocal melody and her lyrics themselves really struck a chord with me." Not bad for a fourteen-year-old, eh?
"I met him [Bantum] through my brother. He's good friends with my brother. He was like, 'Here check out my sister's stuff. Sure send her a track see what she says'.
I was chilling at home, he sent me the track and I was like, 'I'll see what I can do,' plugged in the mic, and an hour later I was like, 'Here's the first draft, if it's shite I'm not gonna be offended.' He was like, 'Yeah we'll go with that.' I was like, 'oh shit,' and did a quick mix and he obviously fixed it up.
"No [we were never in the same room]," says Farah. "It was great craic."
Will she be doing more stuff with Bantum in the future? "I don't know. I wouldn't say no," she says. Unbeknownst to her, Bantum had just been announced on the shortlist for the Choice Music Prize as we spoke.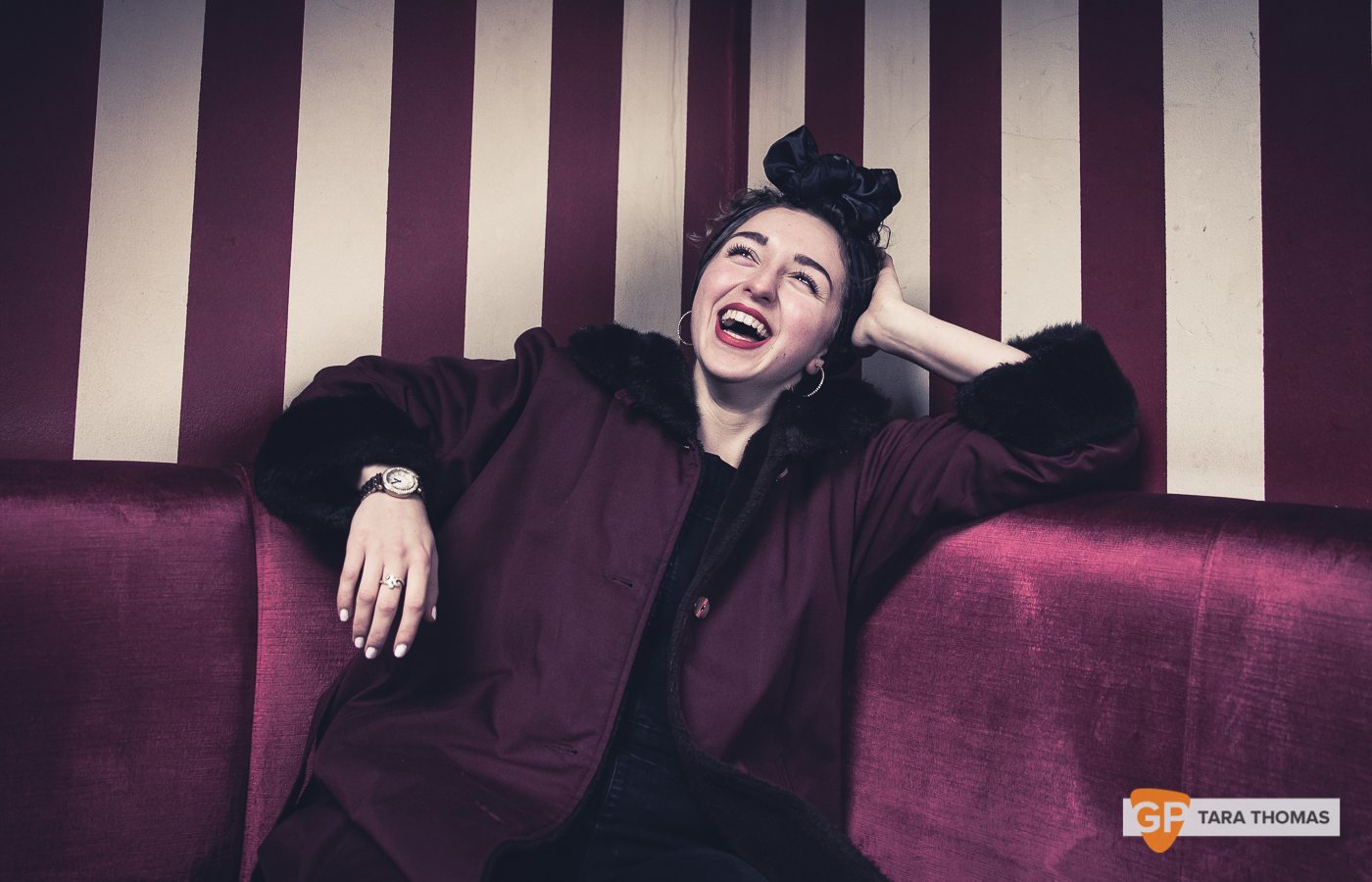 Perhaps spurred on by the critical success of her collaboration with Bantum, which many people have called the highlight of his album, 'Move', Farah Elle is currently engaged in a number of collaborations with several acts across several disparate genres. Because while she has a self-proclaimed love for "the grind," like any true artist, she is also keen to soak up as much musical knowledge and experiences as possible.
"I've already worked with Too Fools. I'm working with Planet Parade a bit. I've been jamming with The Expert from Messiah J and The Expert. There's some bangers coming out of each of those collaborations." She tells us working with other people can also pose its own questions - "What do I release? Do I go in this direction or this direction? What do I release next?"
"I'm working on a tune called Even the Trees with Lorcán O'Dwyer from Too Fools. I love that tune, I'm so silly on-edge even talking about it. That's how much I care about that song. I'm scared to even mention it." She says, bringing her hands up to her face.
"I wrote Even the Trees' lyrics the same day I wrote Silk." She says in a suddenly serious tone, emphasizing the importance of what was obviously a critical time in her creative development. "Lorcán's an amazing producer. He had this track he'd randomly written and I jammed out the lyrics over it sometime last year and we were like, 'That really goes' and then we were like, 'That, REALLY goes'.  He's been working on it ever since.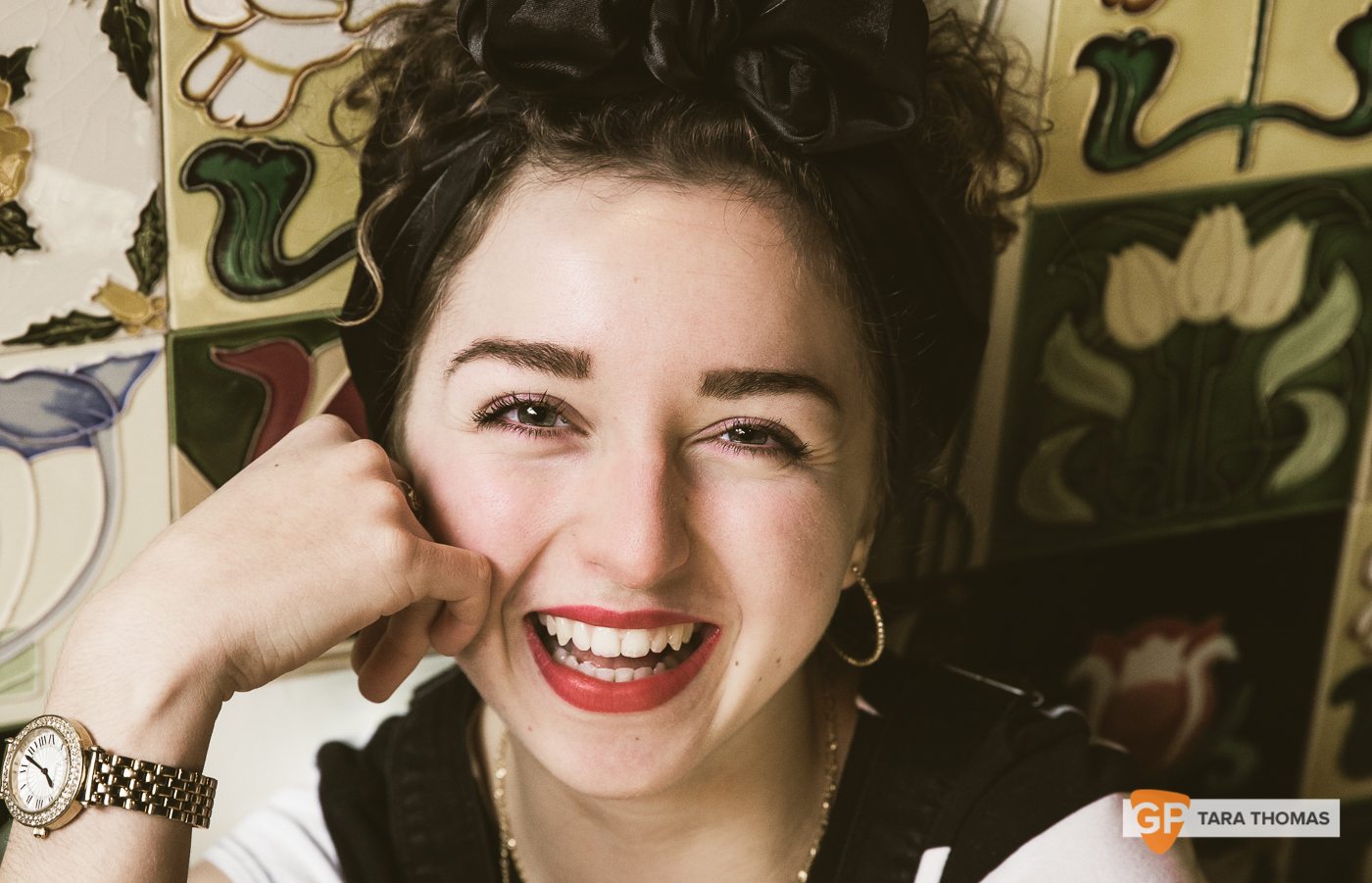 "Lyrically, it relates trees to people… how we are similar to trees," she says, pausing to contemplate her statement, before eventually laughing and declaring, "that is the vaguest thing, but that's about as much as I can tell you. It'll make you feel like you are at a festival. I don't think I've heard anything like it."
If Farah Elle gets her way she'll soon be collaborating with a fellow Plec Pick 2017 artist too. "I'd love to jam with Bad Bones. She has her own thing going and she doesn't need to collaborate with anybody, but I'd love to do a track with Bad Bones."
What's next For Farah Elle? Well, as you'd expect, anything but the usual. "I've got a Chester Beatty Library gig coming up in March that should be good craic," says Farah. "I went in for an exhibition, they have all this Arabic and Asian art on display, it's really cool. That's to ring in Nowruz, an Iranian festival that celebrates spring coming in. I'm really looking forwards to that."
Farah Elle plays the Chester Beatty Library on March 19, 2pm. Admission: Free.