Every year the GoldenPlec community of writers and photographers get together for a natter about which artists we expect to explode on the music scene in the year ahead. We have selected our 'Plec Picks' for 2015 and the list encompasses a wide range of artists, highlighting some of the best bands and solo artists currently active in Ireland.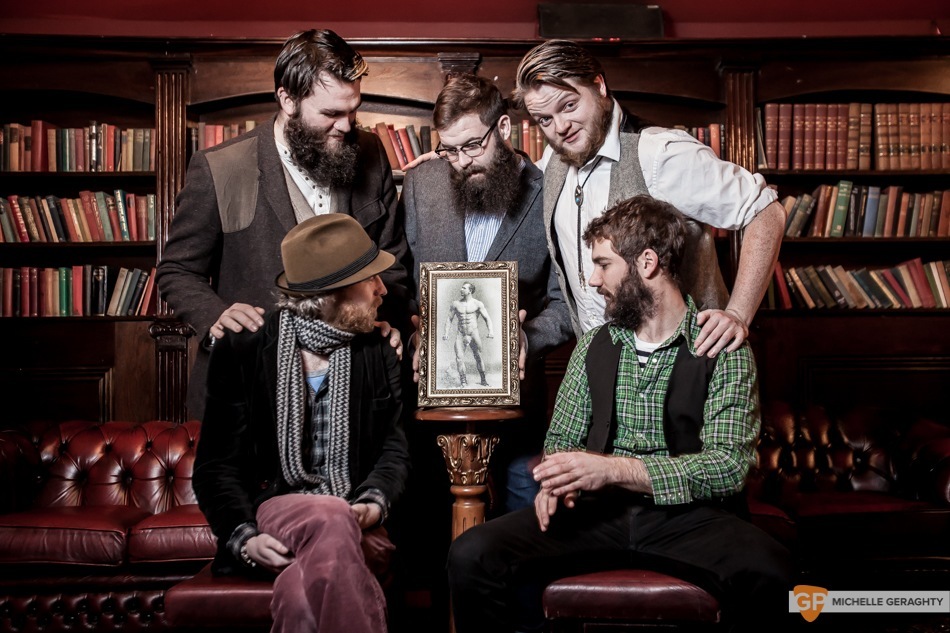 Where in the world do The Eskies fit? Honestly?
They don't.
The band have carved out an aggressively different sound for themselves; encapsulating a broad range of styles. They're not so much a 'round hole, square peg' band, their appeal is obvious once you tune your ears correctly. Larger-than-life personalities collide to create rollicking narratives drenched in sea-soaked glistening guitars.
It's curve ball after curve ball with the band: tight harmonies on Down, Down, Down follow twinkling banjo on Who's Crying Now, as they deliver a slip and slide of textures and tempos. Call it folk, call it gyspy jazz, call it odd rock – with The Eskies, it'll probably stick.
Finding a Voice
Ian Bermingham and co. are quick to humanise their sound that worked for them in the end. "It's the gentlemen in the bar in the early centuries, drunk, strewn over a piano, singing to anyone who will listen," they laugh. "He's been exiled. That's us, really."
They are they first to admit, however, that the road to finishing their first album, 'After The Sherry Went Round', was a long one. Finalising their sound involved trying every genre, before finding what worked for them. "Sometimes, you just can't make it work," they admit.
"Yeah, it's only taken us 25 years." they laugh when asked their feelings about the process. "But no, we had a great time doing it."
Getting it Down
The band worked with instrumentalist, singer-songwriter and recent #GoldenBeck headliner Gavin Glass on the album. As a five-piece, they don't just play well together, but indeed, work well together. The band's catchphrase has become, 'Up the Parish', resulting from their upbringings in Tallaght and Donaghmeade respectively which encouraged a strong sense of community within them. It also involved parish priests throwing holy water at them. Supposedly.
"We didn't disagree on much", frontman Ian Bermingham says, "Cutting songs from the album was a tough thing though."
"The toughest thing was the expense. If you want to do it, and you want to do it justice, you've got to really pay for it. That was the main constraint."
"If legs were money, we would have no legs," they laugh. "But if the money's the hard part about it, then that's ok. If we found writing songs or getting gigs hard, that would be worse. Or if you had no arms."
The band's humour is embedded into everything they do – from their website, to their tweets, to their hilarious Christmas card; which sees them donning matching maroon polo necks.
It is obvious from speaking to them, however, that The Eskies is becoming serious business. The lads are just off the back of their biggest show to date – supporting The Hot Sprockets at Vicar Street.
The band also enjoyed a summer of festival slots which included Knockanstockan and Electric Picnic.
"With festivals, it's different, because you're usually given a run of them, and you have to try and win over the crowd. With indoor gigs, the people have obviously come just to see you."
"Actually, scratch that," Bermingham interrupts, "None of that makes sense. The indoor and outdoor gigs are the same." At which point, they're all collapsing with laughter.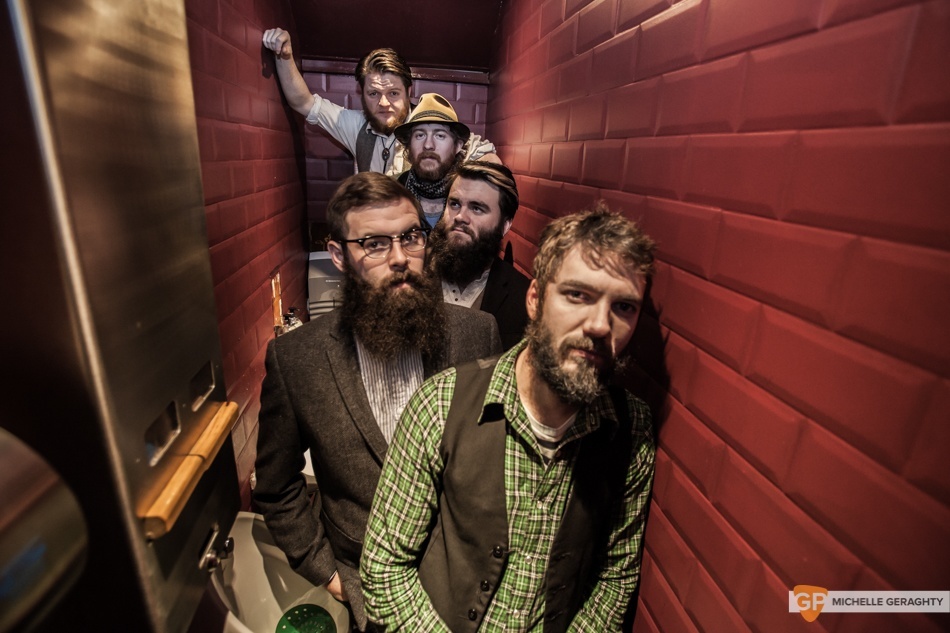 The Road Ahead
The focus now, however is on the album, due in April, and the tour to support it.  "We're actually on a JobBridge at the minute, so whenever the JobBridge tell us, we'll be releasing the album."
"The Eskies is just a back-to-work scheme," they laugh. En route to Westport at the time of interview, the lads are finishing up their last few dates before Christmas – then it's onwards to mastering, mixing the album and finalising the artwork."There's a million things to do and only a couple of us to do it. It's very difficult."
The band admit they would love the opportunity to collaborate with Mongoose and The Hot Sprockets in the future. "We share a jam space with them [The Hot Sprockets], so we already collaborate with them on things like rent," they joke.
As one of our Plec's Picks for 2015, The Eskies took part in a photoshoot, something which unnerved them greatly.
"Oh Jesus, we're get very uncomfortable when we're put in front of a camera. We usually come across as a racous bunch of gobshites – in that setting, you will watch us become sedate very quickly."
Apart from being a Plec's Pick, the band are looking forward to one other thing in 2015.
"The new Star Wars movie," they say, almost simultaneously.
The Eskies release their debut album, 'After The Sherry Went Round', in April. The band play The Shannonside Winter Music Festival in Sixmilebridge on January 17th and 18th.