Every year the GoldenPlec community of writers and photographers (50+) come together to vote on their ones to watch for the upcoming year. After pulling the votes together, we selected our 'Plec Picks' for 2019. We have classical artists alongside rap, jazz, pop, electronic, punk and anything in between. Our list strives to encompass a broad spectrum of Irish music in order to highlight the thriving and evolving music scene that exists in Ireland.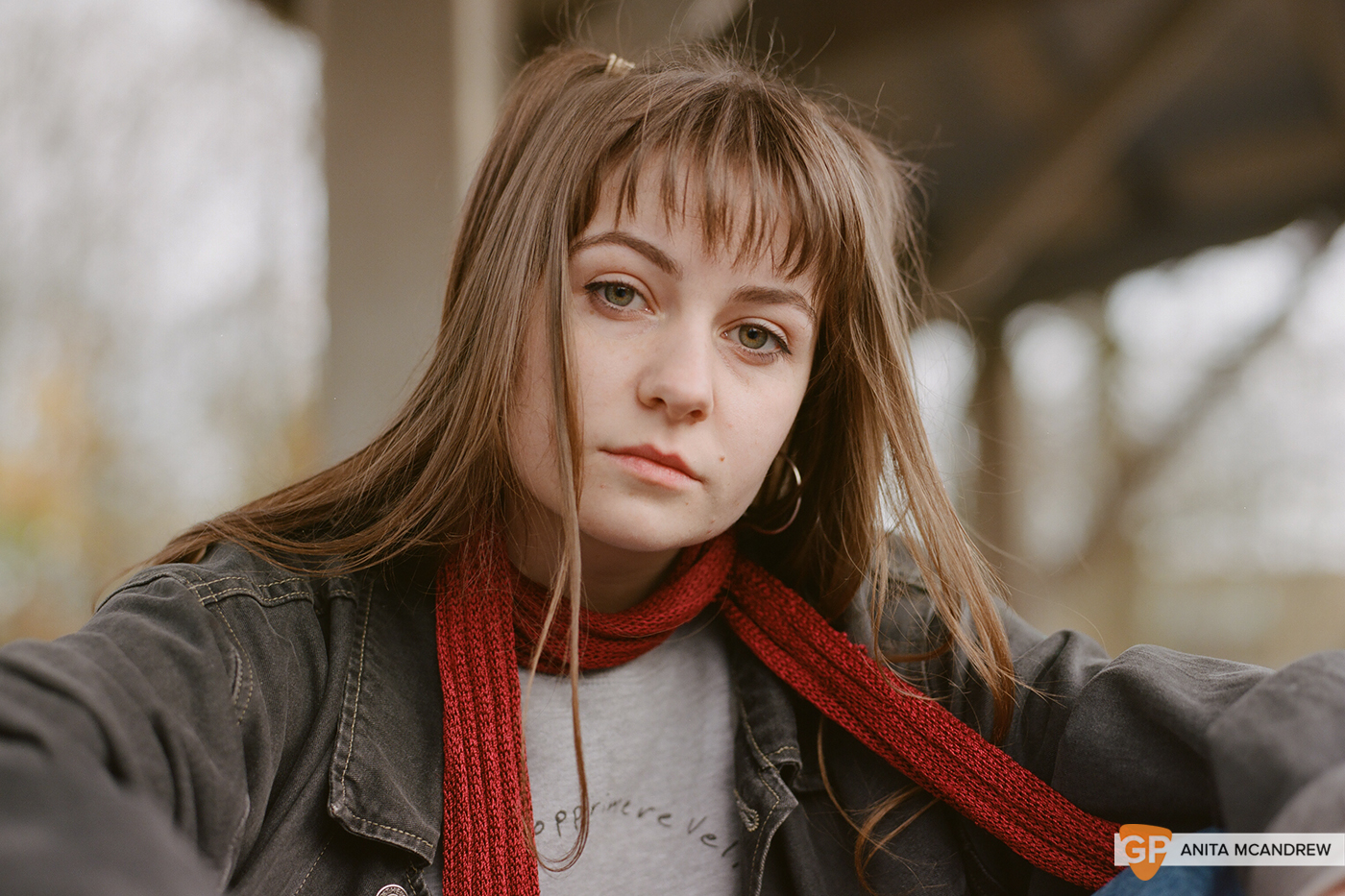 Jess Smyth AKA Biig Piig is one of the most promising young hip hop artists in London right now. Paired with her languid delivery, Smyth's intimate lyrical vignettes deliver a distinct modern twist on the kitchen sink, warts and all vein of song writing.
Smyth's is a world of sex, drugs and stupidity. Late-night failures, mulled over ad nauseam until the cold light of day sets in. Her self-reflection and self-loathing is -in a sense- liberating for both the listener and the artist.
For, throughout the endless heartbreak and let-downs Smyth points the finger of blame squarely at herself at all times, she's savvy enough to know that she smelt the smoke and she saw the flames, but she decided to stay anyway. Smyth may be a disaster magnet, but she owns every incident, and this is one of the most endearing aspects of her music.
Born in Cork and later raised in Spain, Waterford and Kerry before moving to London aged 14, Smyth, as she puts it is from "all over the shop". It is unsurprising then that identity and perception also loom large in her music.
The Smyth's move to Spain was prompted by health concerns rather than any dreams of living in the sun. "My brother had really bad asthma and his doctor said 'move to a hotter country and it'll be fine', so we went over to Spain and started restaurant and pubs." Thankfully the doctor's prescription worked, and Smyth's brother's health improved.
With moving abroad at such a young age Smyth, naturally, picked up the language easily in school, something which would come in handy when she discovered hip hop some years later. "My first writing and reading language is Spanish, but my first speaking language is English." Smyth notes that she hasn't spoken Spanish properly in a long time, but, "sometimes I dream in Spanish."
Perhaps its unsurprising then that at her most intimate moment in song to date Perdida, she turned to the childhood familiarity of the language.
"Perdida? That's pure heartbreak. It's about being close to someone and knowing they are gonna let you down, but when they do you're like 'fuck I didn't know it was gonna hurt that much'. I feel like maybe that's why the Spanish bit came out of me when I was writing. I hadn't really written in Spanish before, but it just came out as word vomit. I feel like maybe it's because saying that bit (in English) is quite vulnerable. Maybe that's why I hid it in another language, so that if he did listen to it, he wouldn't be able to understand it straight off."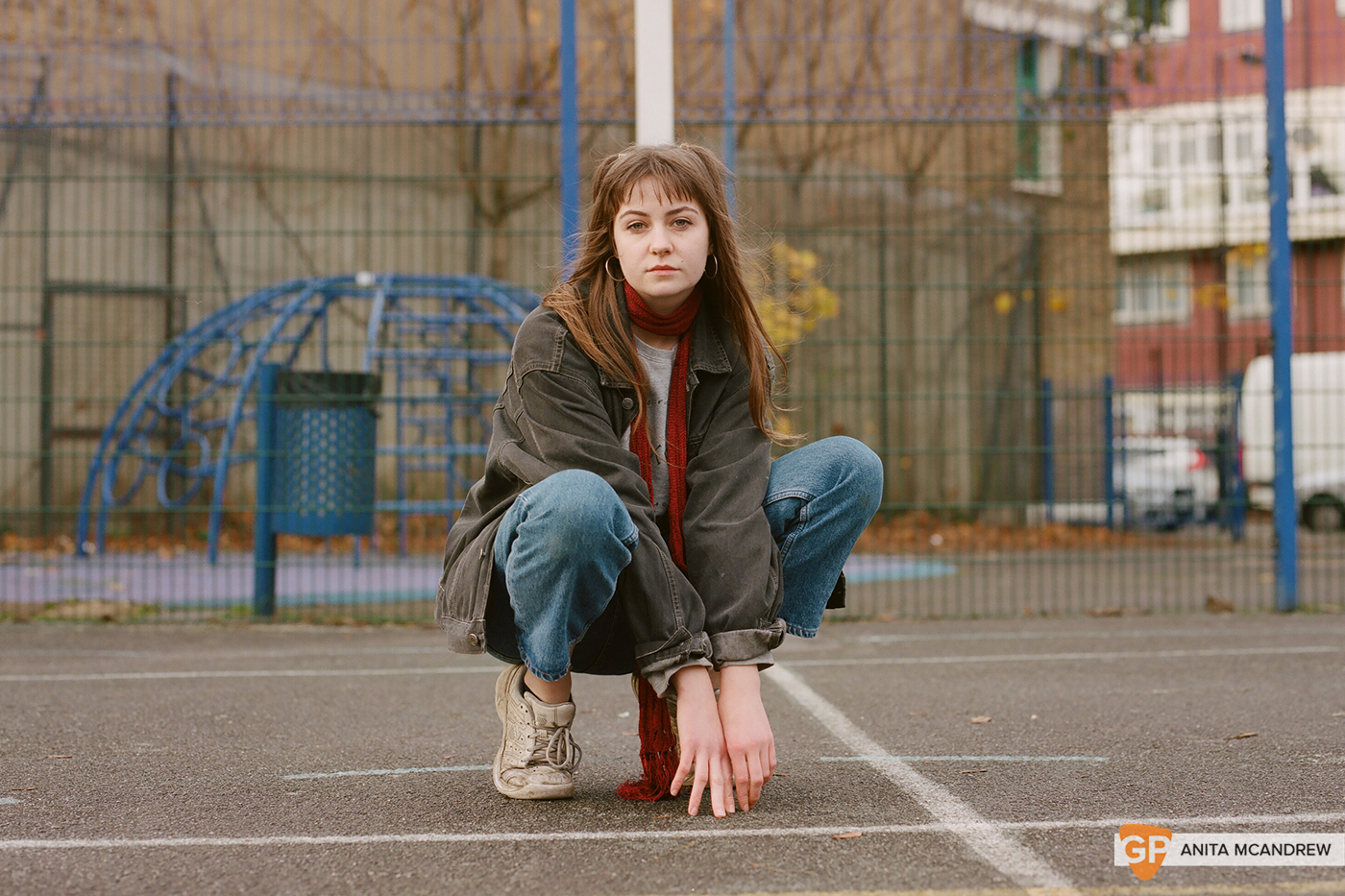 Smyth kindly translates the song's chorus for us:
"I trusted people easily and that's why I have nothing left to give. I'm tired and my bones feel old, believe me now I have nothing left because I've given everything to you. And that's how it goes and with my doubts I smoke more. I keep on singing cause I know the sun will rise again tomorrow, but I don't want to see it if it's not with you."
In many ways, the inability to speak Spanish almost makes the song more intimate because your ear hones in on the emotion of the vocal delivery and you tacitly create your own meaning to the lyrics. "Melodies have their own ways of translating" agrees Smyth, pondering the subliminal properties of music.
Strangely, for someone with such a strong musical understanding, music found her much later in life than your average musician. In fact, it wasn't until she moved to London aged 14 that she was bit by the bug, but not the one you would expect.
"When I moved to London and I didn't have a school for 6 months. I was too young to go out, so I was just cooped up in my room playing music. I learned to play guitar and wrote my own tunes and started uploading them to YouTube and deleting them straight away." she says, slightly ashen. "I did that for a while and got into the open mic circuit."
She gravitated towards Leonard Cohen, Van Morrisson and Ben Harper. "I feel like I was in a bubble" she says thoughtfully. "I didn't really search outside that bubble, I wouldn't really go looking for new music. The radio was where I'd get new artists, but when I was exposed to (hip hop), it I was like woah, where has this been my whole life."
Jess Smyth's journey from bashful YouTube account holder to hip hop wasn't without its bumps in the road.
"I dropped out of school because I met this boy who was a lot older than me and he was doing a lot of drugs, so I started doing lots of drugs and staying off school like an idiot… but it all worked out in the end."
During this period Smyth met Lava Le Rue - Creative Director of the Nine8 Collective - who invited her to a Christmas party. Never having experienced hip hop culture before, the then 16-year-old Smyth, was instantly smitten. "They had a cypher going on in the next room and I just grabbed the mic and started doing some stuff over a delo beat", she recalls.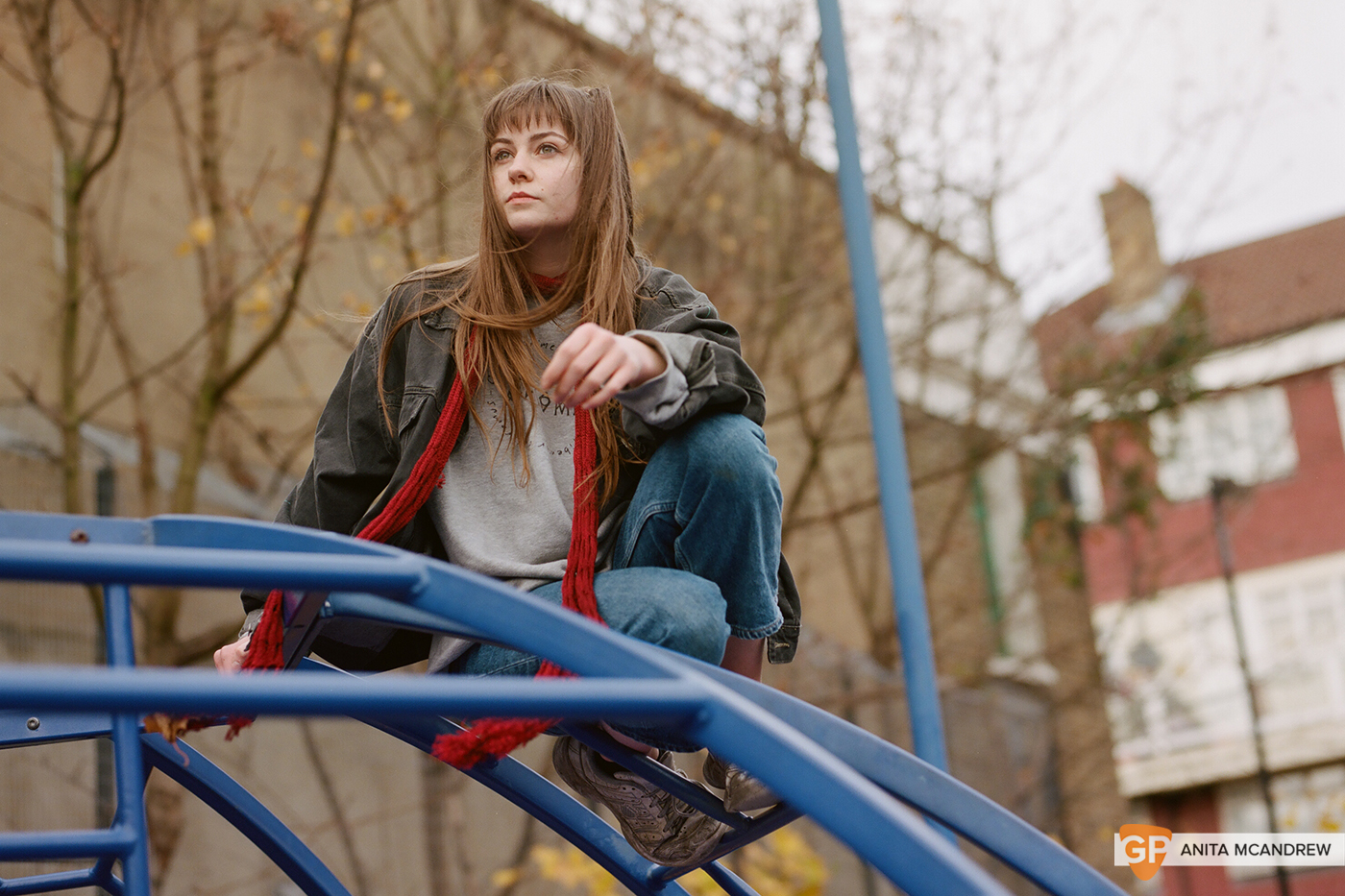 "Lava was like, 'fuck, this is what you need to do." Her burgeoning music mogul senses instantly recognising that Jess was a natural. "I hadn't done music in a long time for it to find me like that was really important." Keen to test Smyth's potential skills, La Rue introduced her to London producer Lloyd Mac Wetha and they went to work. Little did they know, that soon enough international ears would be grooving to their creations including Berlin based music platform Colours whose YouTube channel has over 2.6 million subscribers.
Being invited to perform for Colours "changed everything" reflects Smyth who admits that she hadn't even heard of the prestigious platform when they invited her to appear.
"I only had three songs out on SoundCloud and they had 100-200 likes each. Really small numbers and this woman from Colours messaged me on SoundCloud - and I'd never heard of them - saying they'd love to have me on the show in Berlin. So I told Lloyd (Mac Wetha) and he was like: 'What the fuck? You have to do it'. He showed me their YouTube channel, so I saved up some cash and went over and did it and it changed everything. Just being on a platform with an audience that big exposes you to so many people globally"
Colours published Biig Piig's debut single Vice City in April 2017, to date it has over 4.5 million views on YouTube. Vice City has also accumulated over 1.4 million plays on Spotify thus far.
The success of Vice City galvanised Smyth's resolve to peruse hip hop as a career, two more singles followed in 2017 – both breaking the million mark on Spotify - before her debut EP 'Big Fan of The Sesh Vol.1' Produced by Mac Wetha and Puma Blue was released in 2018.
By Now Biig Piig was starting to make noise in Ireland and she was invited to play the inaugural All Together Now festival in Waterford in 2018, which she describes as "the best festival I did last year," before being invited back to play a show with our musical brothers in arms District Magazine, later in the year. [see our photos from the night here]
"There was a bunch of guys in the front row screaming back the lyrics. It was so nice. it feels like people are proud of you. I felt like people had acknowledged (me) as something from home. That sense of 'oh fuck, I feel like I'm playing to home' and that was really lovely. I feel like, growing up in Spain mostly - it's a key part of my identity, but I never felt like I'm from there and I never feel completely accepted because I didn't grow up here, it's always felt like that."  Perhaps Mick McCarthy should bring Declan Rice to All Together Now.
But immersed as she is in London's neo soul, jazz hip hop underground scene where do her own tastes lay and what does she make of Irish hip hop?
"I feel like whenever I talk about hip hop with other people they expect me to like a lot of softer hip hop. As much as I appreciate it, I really love the more political albums." She cites Nas and Mob Deep amongst others. "There's a lot of really cool hip hop coming out of the scene in Ireland and London."
But, in regard to Ireland, there's one standout name for her. "Genuinely, I think Kojaque is one of the best to come out in the last few years. I think his talent is insane." And she hopes to work with him someday. "I would love to, I think we're gonna do something in the future, but I want it to be a bigger project with more traction. I think maybe for the album it would be insane."  
One thing that's impressed Jess Smyth about Irish hip hop is how progressive and politically engaged it is. "If you can get a bunch of young people in the room and have a discussion because they already respect you because of your music, to use your platform for social issues is so important." Despite Brexit she foresees Irish and UK hip hop knitting closer together in the future. "We're all in the same generation experiencing the same issues."
However, Smyth laments the current lack of female participation but believes that's all about to change. "I think it's just a case of us getting our foot in the door first and then seeing where it can take us."
On the flip-side how do UK acts feel about Irish people getting involved in hip hop?
"It's good actually, I think people find it a little strange sometimes, but I think that comes with people worrying about whitewashing the industry, which I completely understand. You have to be very conscious that you are in somebody else's space. Hip hop didn't come from Ireland; acknowledging that and being able to appreciate the fact that you are being allowed and supported for doing hip hop is really cool."
Currently, Jess Smyth is focused on completing her upcoming EP 'A World Without Snooze Vol.2' "I'm gonna do three EPs under different titles. Different stories that add up to the person I am and the reason I'm doing music" she explains. 'A World Without Snooze Vol.2' has a tentative, unofficial release date "hopefully" pencilled in for March. She's coy as to the full contents of the EP but it will contain her more recent single Raze: Plan B.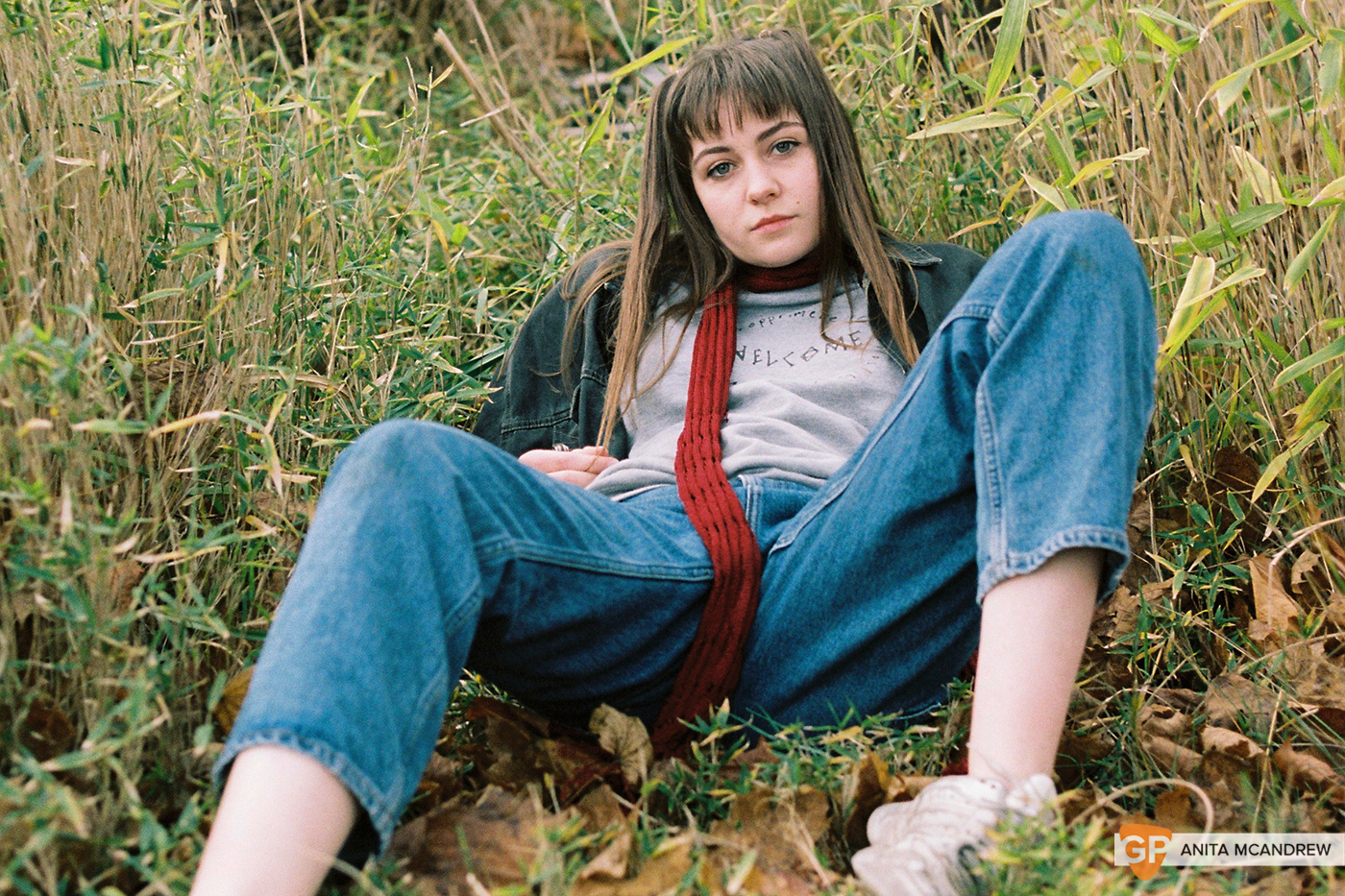 "At first, I thought it was about being caught in a relationship, but now looking back, I think it's about not wanting to be stuck anywhere. Not wanting to be in a place for too long. Finding that everywhere you land, if you stay there for too long you find a way of destroying things. It's wanting to get out and away from it all that feeling that you can never settle." Perhaps this is unsurprising considering the number of places she has already lived in her short life. "To raze, means to destroy something that you've built, and I thought that was really fitting, destruction of something that you've worked towards"
In the interim, we can expect a new Biig Piig single imminently "We 're releasing the next tune this month, I want to hear what people think of it themselves I feel, like the last time I explained what it meant (in advance) people were like, 'oh, it's about this' and I feel like when people have an interpretation before release it takes a bit of the mystery away."
"I'll figure it out, I really want to come back" she says, when we enquire about her next Irish date. Surely, she'll light up an Irish festival or two.
Before any plans to return to Ireland can be established there's the small matter of her largest headline show to date in London's 1,000 capacity Village Underground "It's kind of scary but it's fine" she says, in a nonchalant manner like only a true fan of the sesh can.
Biig Piig at the Village Underground, London March 19, 2019. Tickets £12.10.
FULL PHOTOSHOOT:
Click on images for full size.