Jess Smyth is cutting all her hair off. "I'll go absolutely mad, it'll be sick", she beams, with a bashful giggle that says she isn't joking.
Far from foreshadowing her own Britney moment, the Londoner is basking in a steady ascendance. The first thing you notice about her is the wide-eyed enthusiasm – it's an unintentional glow of modesty, an anti-popstar energy of an internet phenomenon who saw early beginnings on YouTube (especially Colours) and SoundCloud, and almost seems surprised to see real fans before her in human form.
She's everything her music tells you she ought to be – thoughtful, earnest, charming – but there's an added level of exuberance in that demeanour that you might not get from her back catalogue. Even as I first introduce myself to her in Whelan's before the final date of her European tour and distract from her curry chips, she questions me (sincerely) about my journey to the venue.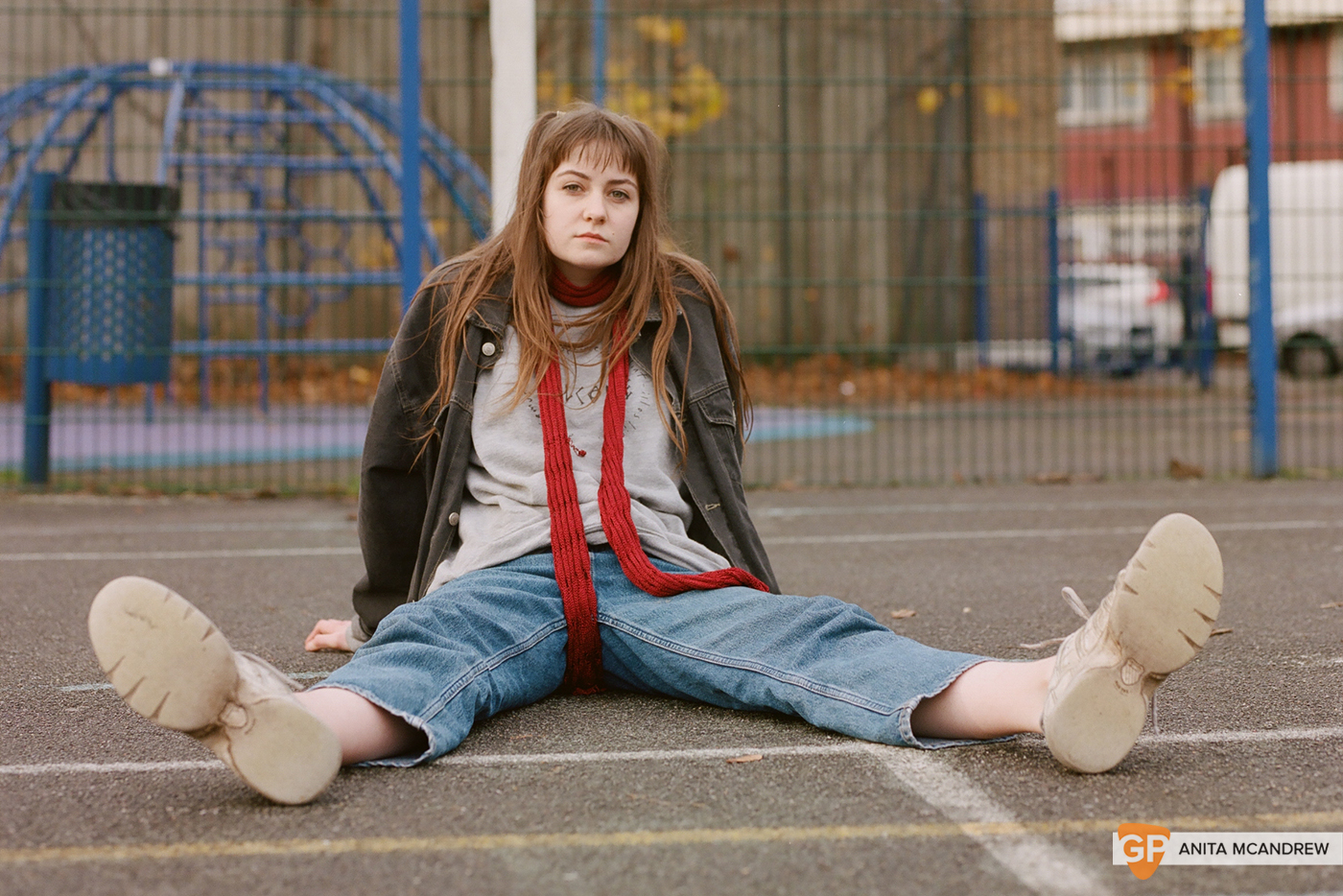 When I remind Smyth that since she last chatted to GoldenPlec a year ago, she has released two solo EPs, signed to RCA Records and now gone on a European tour (among other events), she seems grateful yet unfazed. That Biig Piig is an idiosyncratic extension of Smyth's personality and her alter egos keeps the journey grounded and organic. Smyth speaks of her record deal in terms it giving her the room to keep being herself; EPs are spoken of as self-contained experiments and ever-deeper delves into the soul, rather than contractual necessities.
'No Place for Patience', the third and final instalment of Biig Piig's EP trilogy released last week, continues the cautious development of her sound with a heightened sense of self-awareness. The sombre guitar strums of Shh or Lie to Me make Biig Piig's trademark wistfulness sound almost satirical against the urgent, scattered drums. As she candidly laments, "I will always be a girl you, I'll never be a woman", on the latter, she sounds more self-assured and mature than ever before.
Those subtle subversions always stand out in the stripped-back hip-hop she makes, but 'No Place for Patience' has a darker edge to it. We see that in the haunting strings sustains of Bar, or the cannoning vocal echoes that close out Pingu. Then there's the brilliant Motown-lathered Roses and Gold, where she flirts with sounding happy for one of the first times on record.
Newly determined and succinct in her songwriting, Biig Piig may well be shedding all self-pity and nostalgia. It's on the note of departure where we begin our interview.
What does the new EP tell us about where you are as an artist?
It feels like goodbye to an era. These three EPs were always what I wanted to do from the get-go, so it feels like an end to the first full project I've started. Production-wise, it's definitely different from the old stuff; I'm getting a little more experimental with it. Plus I feel like the last two EPs were kind of about dwelling on a situation or being stuck in it, whereas this one is more like a self-reflective one. It feels like a resolve a bit, which is cool. And that's a nice way to end things, to just have some fun with it.
A lot of the stuff is so personal and private, as though confined to the walls of your room. Is it weird playing that in a public setting?
You know, sometimes. When I feel like I know the people in the crowd, I get more scared. Because if I don't know the people personally, you can kind of be as vulnerable as you want without worrying if someone is gonna get annoyed or upset. But whenever I play tunes that mean a lot or come from a difficult period, I feel like I kind of snap back into that a little bit. And that's good though, you kind of forget the crowd's there.
Has your new record deal changed that introspective approach?
Before I worked on my own time, too. Like, "Cool, grand, I'll do this video, this EP, I'll do my life, whatever." Literally, it just doesn't stop now. It's better to be busy than bored, but there's definitely a big thing with deadlines, and there's definitely more pressure. It's good pressure, I think.
To be honest, apart from that, not a whole lot has changed. They've kind of just given me the reins and been like, "Go on, and if you need us, just call us." There have been a few things here and there where I've been sent more directors, for music video shoots for example. I was super hesitant about that at the start, but then I was like, "You know what? It's good to experiment." I still think it's important to do it all without losing the essence, though. Once I start doing things that I'm not happy with, I'll just lose the love for it and stop doing it.
It is about keeping a firm hand on things and pacing it a little bit. There's so much exciting stuff happening – people saying, "We could hook you up with this person, that person, if you want to…" Grand, but I don't know if I need that just yet.
Having always had one foot in Ireland, do you get that closeness here? Do you like it as much as performing in London, having grown up and developed there?
It's just different. It's mad different. But the two experiences are getting more similar as I go on, especially in the energy. Even last night I played in London and the energy reminded me of the first time we played the Sugar Club here, where the energy of the crowd in Dublin was literally like having a bunch of family come up and be like "go on, c'mon!!" I guess you always get a bit nervous coming back to a place. And I love coming back so much, and when I do, even for just a few days, I just don't wanna leave. It takes a second to get yourself back and comfortable.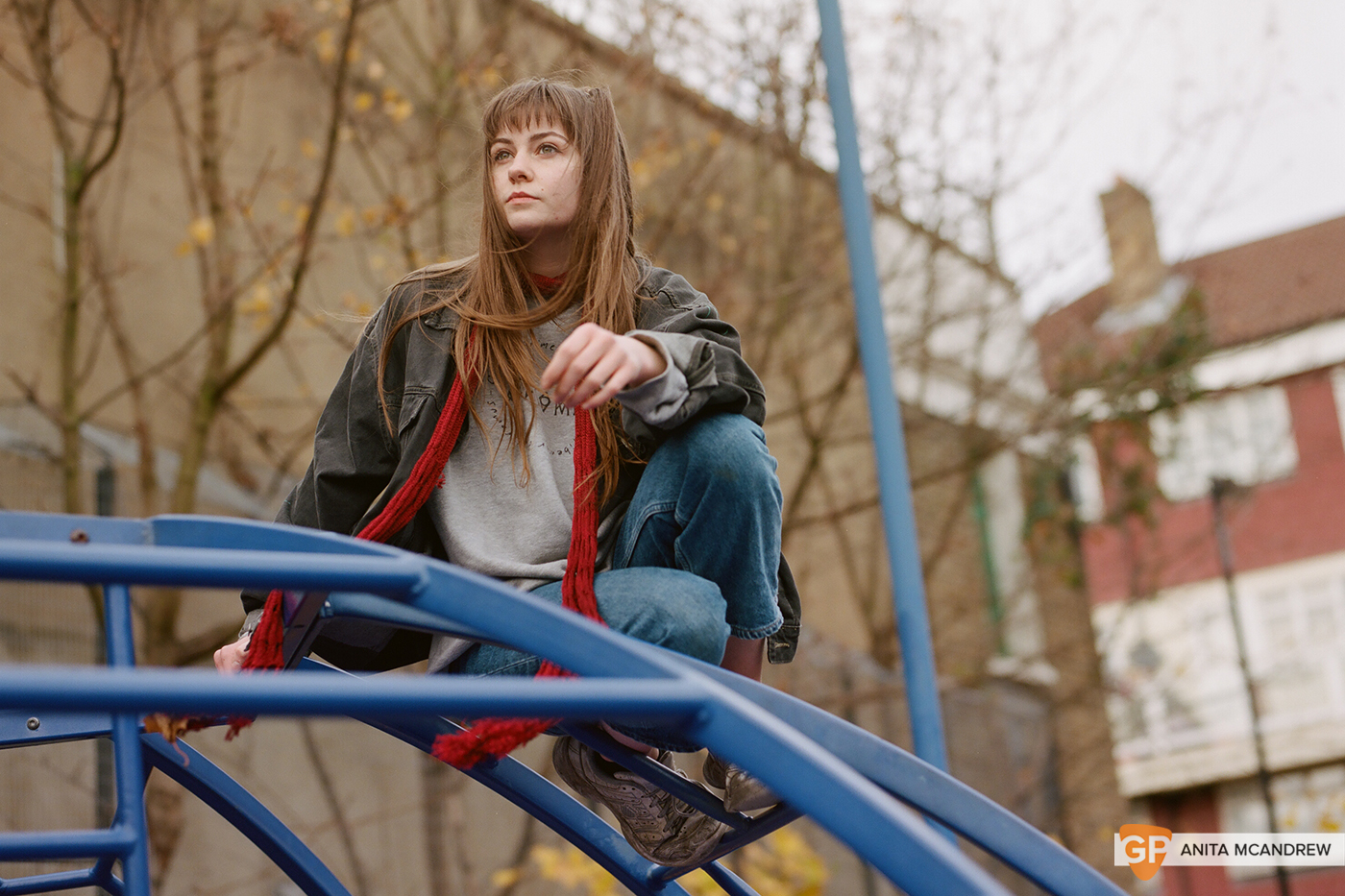 Have you gotten used to the love? People seem to really relate to you on a personal level, as well as musical.
It hasn't really sunk in yet, to be honest. You go to the shows and meet people, and afterwards I feel incredible because I don't know if we would have met otherwise. We have the same age (though sometimes not), we're from completely different backgrounds, from completely different areas, and the noises I'm making have suddenly brought us together. That's so strange! If I think when I think about it too much I actually get too excited.
Is that connection important to the Biig Piig project?
Well for me, it was always just really cool to be able to find a community to relate to. It's always been that thing of feeling like you deserve to be somewhere, feeling like you can chat openly about certain things. Like with Nine8 Collective, which was an example of that, so were SoundCloud communities, and I'd love to be able to spread that mentality more. Where people can be more vulnerable with music, and not be scared of people judging them for it.
That was it initially, but the longer it goes on and the platform grows, the more it gets to a point where you could start changing stuff, and I feel like it'd be good to use Biig Piig as a place for conversations about important topics.
What would you like to bring up?
Probably something to do with politics.
I haven't really seen that a lot from you, you're usually quite reserved on social media.
No, not at all. I get nervous, because I worry that I don't know as much as I should.
Everyone's like that.
This is the thing! No one knows as much as they should. Which is fine, but it's a case of taking that first leap. I reckon soon enough, it'll be important for me.