Every year the GoldenPlec community of writers and photographers (50+) come together to vote on their ones to watch for the upcoming year. After pulling the votes together, we select our 'Plec Picks' for 2017. We have classical artists alongside rap, jazz, funk, grunge and anything in between. Our list strives to encompass a broad spectrum of music in order to highlight the thriving music scene that exists in Ireland.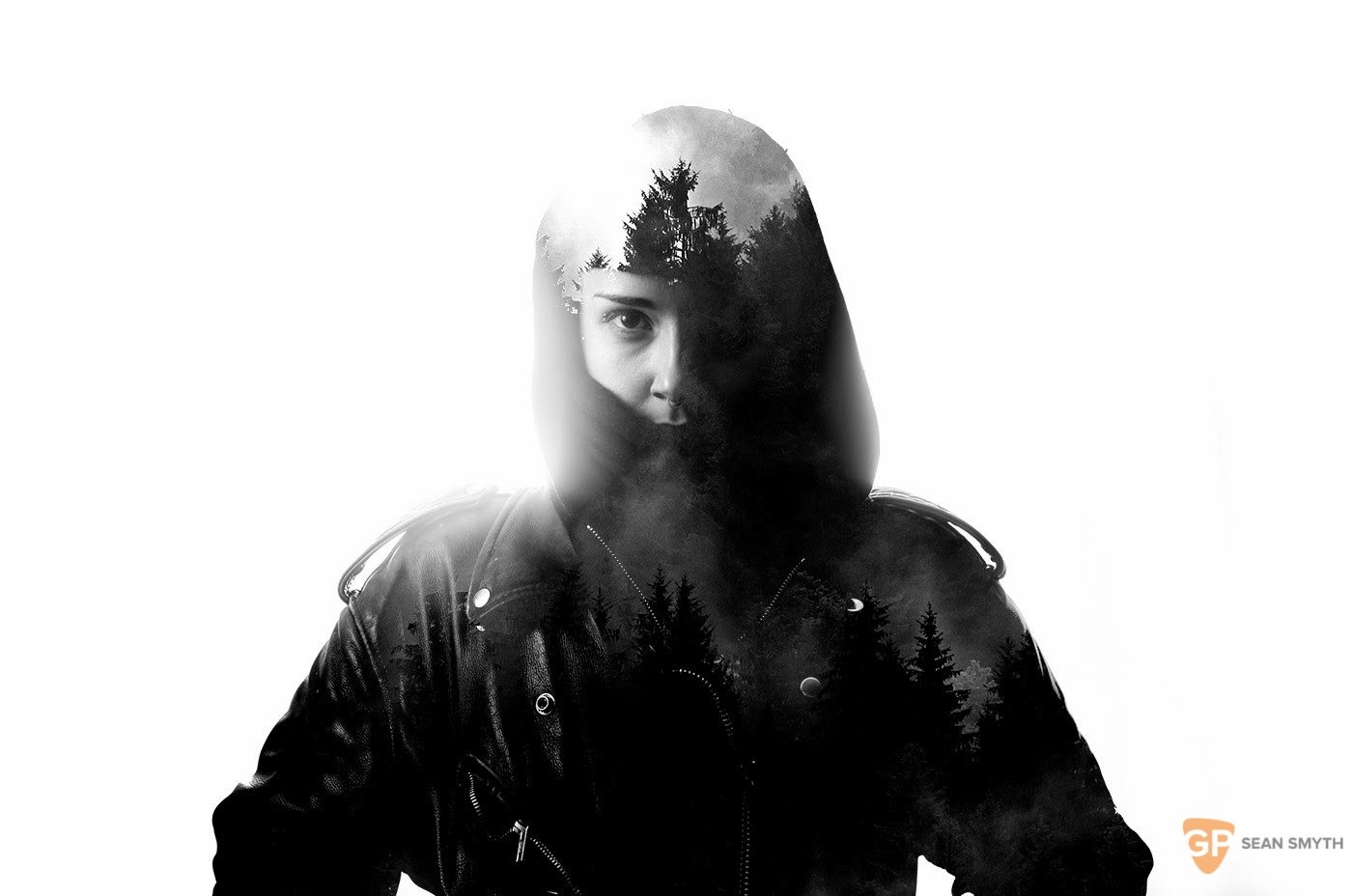 One of the most mysterious music projects to emerge from Ireland in recent times is Bad Bones.
Bad Bones presents us with a new reality in the way sci-fi movies do, and covers some major themes such as gender equality, gender fluidity, sexuality and personal acceptance.
"The reason I write music is it's kind of like a therapy (for me). I'm kind of just getting something out or off my chest. If I'm feeling upset or angry or anything bad; Straight away I go to write music."
This gender fluid world was created by visual artist and musician Sal Stapleton aka Bad Bones, who not only writes and records the music of Bad Bones but is also solely responsible for creating the accompanying visuals and videos. And the quality of this output is frightening when you consider that Bad Bones is an entirely DIY bedroom operation.
"I've been part of a punk DIY scene most of my life. I was a drummer in loads of bands so it's definitely in me for sure, it's hard to get rid of. I guess I still have a bit of punk left in me."
Unsurprisingly then, the Bad Bones creative process is as non-linear as the world its mapping out.
"It's kind of like a jigsaw" says Sal on her writing style. "I come up with loads of different bits and sow them together. I come up with a lot of ideas when I'm out walking or in the shower... I always keep my phone beside me and I record ideas into my phone and then I go into my bedroom where I record everything. If you were to scroll through my phone it's all mad noises."
"They're kind of like a jumble of moods" says Sal referring to her Bad Bones material.
"Sometimes I'll just write a song straight through and be happy enough with it, other days I'll come up with a hook or a melody and not touch it for ages and then I'll be doing something (in the future) and I'll be like oh that part... and I'll piece it together."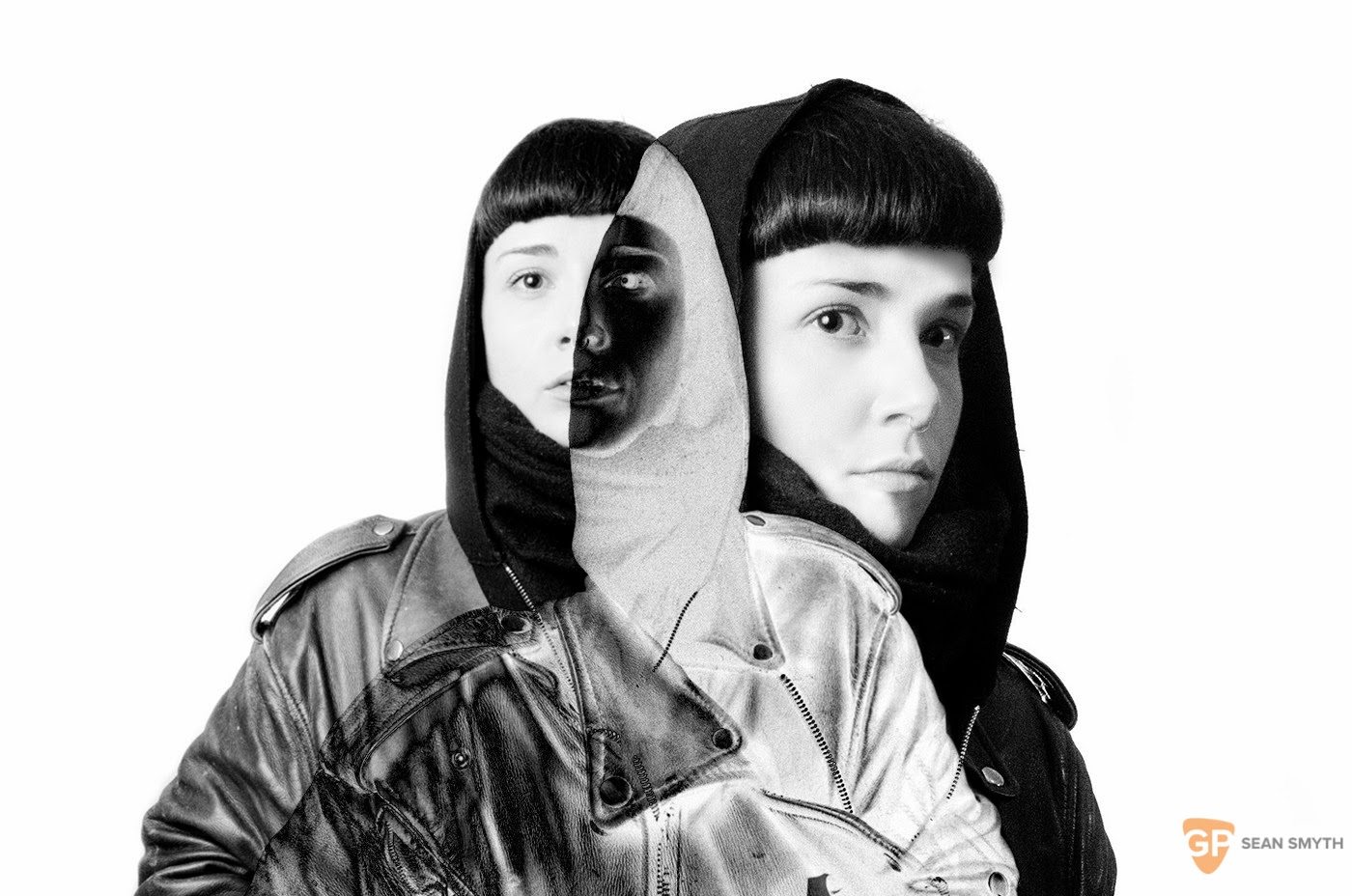 However, when it comes to recording Sal has somewhat more of a regimented approach.
"I usually start with my voice and drums because drums are my main instrument. So, I'll start off with a drum take. I write all my melodies that I want synths and other instruments to play with my voice. So then I'll figure them out (on instruments) from there."
"That's how it happens," she says nonchalantly as if it was a standard approach to songwriting, before giving examples of Bad Bones tracks written in a linear and non-linear fashion.
"I purposely made Beg a traditional enough pop structure and have the hook the way it is for a reason. It's the most mainstream structure or idea of a song. I guess the more abstract - I kind of like them more - would be Come and Lang. I'm drawn to them more. I feel the other ones are more conventional."
Bad Bones' music has previously been described as eerie rhythmic pop, but Sal is not sold on the idea of hanging a genre on what she does.
"I don't know what genre they would fall into they are kind of a mash up of different things because of the different types of music I listen to like chanting and choral music."
We note some visual similarities to videos that were shown on MTV's Alternative Nation and 120 minutes back in the station's heyday and jokingly suggest sexual ambient as a genre. After much laughter Sal eventually says:
"Sexual ambient, that's a good one I haven't heard that one before... I don't like putting things in a box no matter what it is. It's so broad these days you'd find it really fucking hard to put a genre on anything."
And what are people telling Sal that Bad Bones sounds like?
"Well sex comes up a lot, people say my music sounds like sex a lot of the time," says Sal laughing. "I'm like okay, cool. Well it's fuelled on sexuality a lot I guess. So that is coming through pretty strong for people, but it's that sort of masculine, feminine thing, I think people actually are picking up on."
We point to the suggestive lyrics of Beg possibly being responsible for this reaction
"They are kind of written like that with a double meaning – they are not specifically about sex." They just happen to be sexy, we ask. "Well that's what people are thinking about straight away but if that's what you think okay cool, but it's not really about that."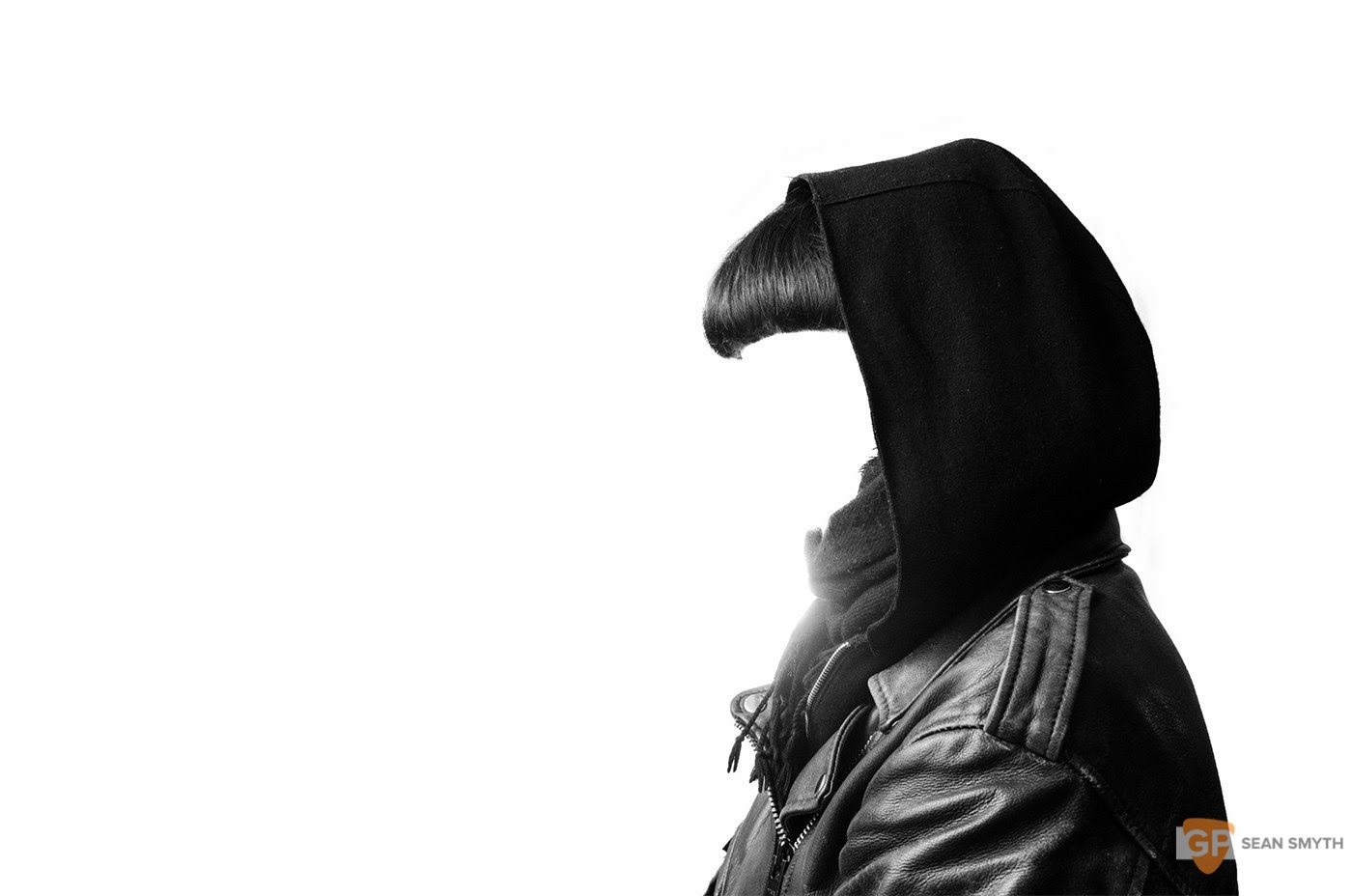 And when it comes to the gender fluid aspect of Bad Bones, Sal takes a similar approach.
"I like leaving it open I don't really like speaking about it too much because I like leaving it open to interpretation. I feel like everyone is getting different things from what they've seen or heard and I really like that, that people draw what they can from it or find meaning in it in what's relatable to them.
I think that's really interesting and I think me saying 'this is what it is' or 'this is what it's about'... I don't like to shove it down people's throats I think art should be open to interpretation."
I think that's the coolest part of it, that people draw what they can from it. You don't want to ruin that vision they have of what's going on. It's what's relatable to a person. Everyone will find something different…"
Sal admits that perhaps due to the secretive nature of Bad Bones, people are initially hesitant to approach her at shows, but she hopes that more people will do so in the future.
"People come up to me at shows, but they are often kind of afraid to approach me I've noticed. I don't know if they're scared or what, but when they come up we have a really good chat. I like talking to people. It's really interesting hearing what people get from the music."
Visually striking, with highly conceptualised monochrome imagery the visual aesthetic of Bad Bones is as integral to the music it accompanies as the dark beats ablaze with libidinous intent at its foundations.
 "Audio visual comes hand in hand for me because I'm a visual effects artist. As I was making the tracks I already had the visuals in mind."
One of the most striking visuals is an image of Sal wearing a leather jacket with her head obscured by a cloud. "The head in the clouds is the theme for those tracks. it's pretty literal."
Bad Bones released five singles in 2016 and all of the covers were slight variations of that image. "I liked the repetition of those covers because they are part of one world and I guess in my head with all the visuals and music it's a complete art piece."
"I will always relate visual to music because it just doesn't feel complete for me. I always have an idea of what the visual will look like from the way it sounds."
The covers "look a certain way because that's how I saw them. I love black and white; I just wear black and white all the time so, that's why they are black and white. I put a cloud on my head – I guess that's just an umbrella term for all those songs "Having your head in the clouds". That's pretty much what all the songs are about, being in your own world."

Bad Bones isn't simply a sound or a look or a visual. It is a triptych of all these elements combined and doesn't function fully when one of these elements is missing.
 "They need each other I feel," says Sal on the integral link between video and sound in the Bad Bones project. "They're all green screen, I film myself at different angles, whatever I need depending on the video and I build the visuals around it in Adobe AfterEffects.
I did those (videos) pretty quickly, two or three days each. I have a creative arts media business that I do on the day-to-day.  So whatever spare time I had went into them."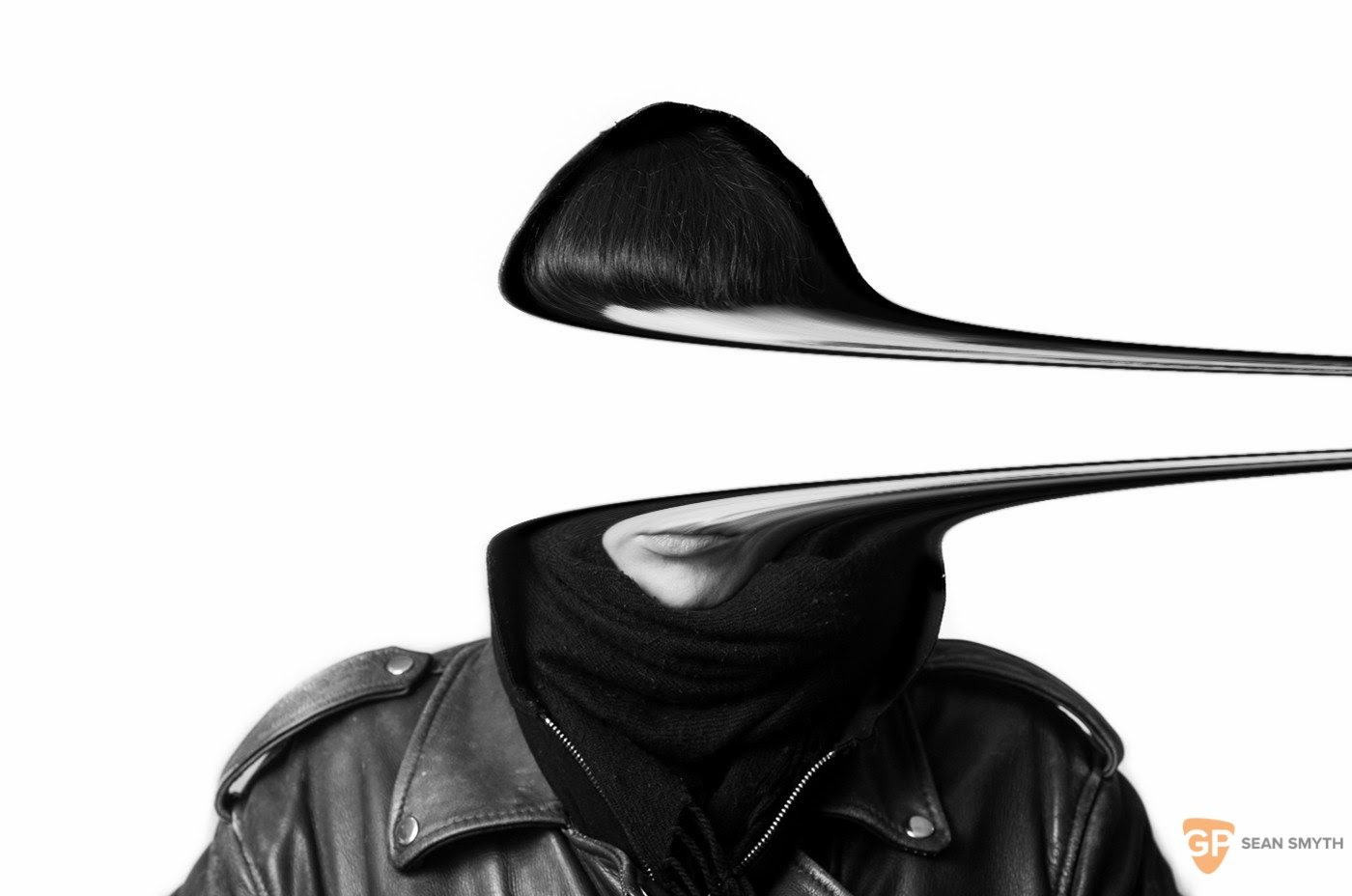 Sal Stapleton studied TV and Film in Swansea and thought herself how to do visual effects and design.
"The company I have is called Goldmoth Media. I wanted to have an affordable way of getting videos and branding for your music. I started it because all my friends that were in bands were having trouble getting the visual aesthetic (they wanted) for their music.
I design cover artwork and websites, it's pretty broad I have different packages for artists aimed towards releases."
Goldmoth Media have produced content for a wide range Irish and international of artists, including Aleka, Eomac, and Little One.
Despite Sal's non-linear approach to creativity she tries to separate the disciplines as much as possible in order to fully commit to each process.
"I find it hard creatively, to have the energy to switch from audio to visual. I have to stay with audio for a minute and then go to visual because it exhausts itself and then I'm excited to do the visual stuff.
I can exhaust either side of my creative brain I try to give as much as I can to the audio element first, before I do the visual"
"Everyone thought I was making them on the month as I was going," says Sal, reflecting on last year's drip-feed release schedule "the videos came month by month, but the tracks were ready by January. I like to know that they all fit together. And that's what I'm doing now for the next stuff I'm releasing making sure everything is fitting together."
Sal is typically aloof about what's next for Bad Bones specifically but promises "I'm very busy and I'm feeling good about it."
"I'm working on my own stuff and I'm collaborating with a lot of people. I've got a few different projects on. I'm gonna be doing a lot over the next year.
You'll probably see more of a collection of things, more so than bits and pieces, but I do like to give things away little by little, but they will make a full thing. In the end they'll all piece together into something."
"You'll start to hear things in a couple of months" she teases. And she's giving even less away about said collaborations.
"I'm working with a few different people, experimenting with different sounds and stuff. They mightn't even see the light of day that's why I don't really want to say it yet."