Every year the GoldenPlec community of writers and photographers (50+) come together to vote on their ones to watch for the upcoming year. After pulling the votes together, we selected our 'Plec Picks' for 2018. We have classical artists alongside rap, jazz, funk, operatic, soul and anything in between. Our list strives to encompass a broad spectrum of music in order to highlight the thriving and evolving music scene that exists in Ireland.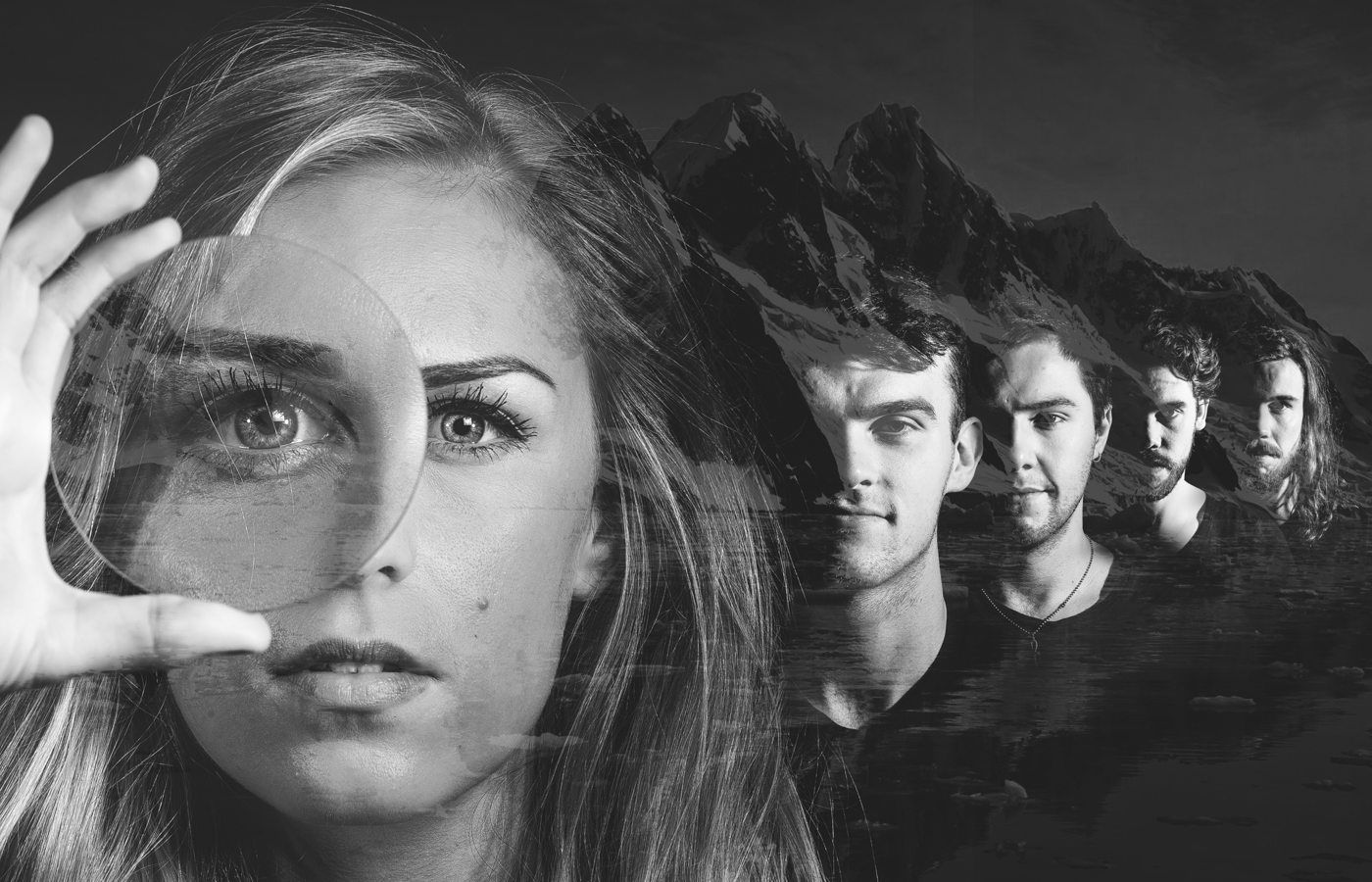 "That could be the less romantic start to the band if you wanted to look at it that way," says Akora bassist Cathal, referring to the Neo-soul act's long-standing Tuesday residency in The Mezz in Temple Bar.
However, Akora's origin story is much more unusual than that - in fact it required a medical intervention, of sorts, for the band to form.
Lead singer Ciara spent a lot of time volunteering in the National Rehabilitation Hospital in the Music Therapy Department, thanks to her mother who is a music therapist.
What started with Ciara bringing in her guitar eventually morphed into bringing in groups of musicians in for performances, "We'd have big [gigs] in the garden in the summer, and get other bands to come in…" says Ciara.
Over time, these soirees sowed the seeds of Akora and led to the group's aforementioned residency.
Ciara describes Akora's first headline gig in November 2017 as being two years in the making. "We'd only done a handful of gigs, considering we hadn't released any music or put anything out there for people to decide if they liked us or not, it was a packed room."
"It was a real vote of confidence for us," adds Cathal, recalling their maiden voyage.
Akora's line-up is completed by a group of in demand session musicians. "You've probably seen most of the members of Akora before - bar myself," says Cathal, who claims to be the hermit of the band. "Everyone else in the band has done a lot of session work with other bands."
One of those familiar faces is Cian Hanley, drummer with 2017 Plec Pick TooFools & Farah Elle.
The opportunity to create rather than replicate or embellish upon other writers' work was a dream come true for many of the musicians assembled in Akora. "It was the first project that everyone could be super creative in," says Ciara. "We'd all played with different kinds of people, but it was nice - especially for myself, Cian and Sam. We wouldn't have done anything completely of our own creation until Akora."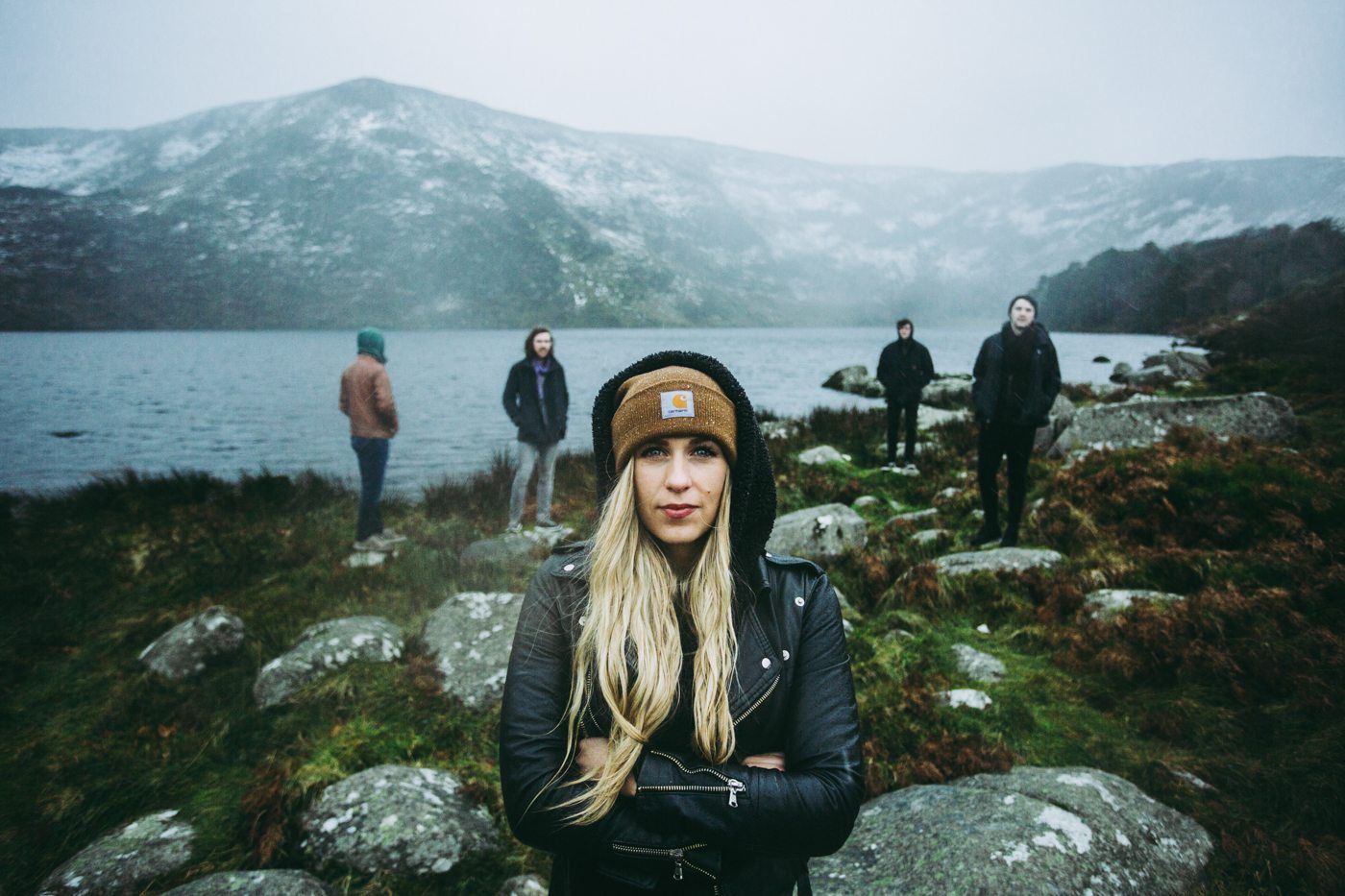 Most of the band have experienced something which is fast becoming a serious thread in the musical DNA of Dublin and indeed Ireland, attending BIMM. Cathal witnessed first-hand the natural evolution of the collaborative vibe which the music college is now famed for.
"Imagine all your college parties are essentially held in jam-rooms. People would come over, have a beer, and play. That's how you kind of get to know a lot of people."
One such connection Cathal made at one of these parties was Cian Hanley. "He came with a mutual friend to a jam and started playing; he blew my mind. These connections happen through BIMM. It's your social scene, but it also becomes your professional scene.
We were always really nervous about the next year behind us; if there's a really good bass player you go 'Oh shit'. You'd still invite him to the room, feed him full of cans and try to figure out how they were doing what they were doing."
"It's important as a musician to create a network of other musicians that you want to spend time with," says Ciara. "You get really motivated and inspired by being surrounded by the music scene- there are plenty of people to draw motivation from." 
And draw inspiration from people they do; self-proclaimed weird one Cathal is into "weird instrumental prog," citing Robert Glasper and the drum and bass electronica of Jojo Mayer's Nerve. Ciara, meanwhile, was raised on gospel, R&B, soul, and moved from guitar to synth when the music she was listening to became "more electronic."
"This is going to be a stereotypical answer," says Cathal, "but I think one of the strengths of Akora is that everyone has quite a different and eclectic background in music. I think everyone brings such a unique flavor…."
The opportunities and pitfalls that the age of social media present to modern musicians with are far from lost on the band, but Cathal seems to take a cautionary approach, learning from the experiences of his fellow musicians. "I think every band is struggling with it, and in these kind of times of big changes you see a lot of different avenues explored and some of them work, some of them don't." 
"Theoretically you can release and tour and press records and do everything yourself, so there's pressure on every band starting out now to follow perfectly laid out PR campaign, to market themselves and distribute themselves.
"Sometimes you can lose sight of the fact that just because these things are available for you to use, it doesn't mean you have to become them. It's easy to overthink when you have the power and control to do everything nowadays."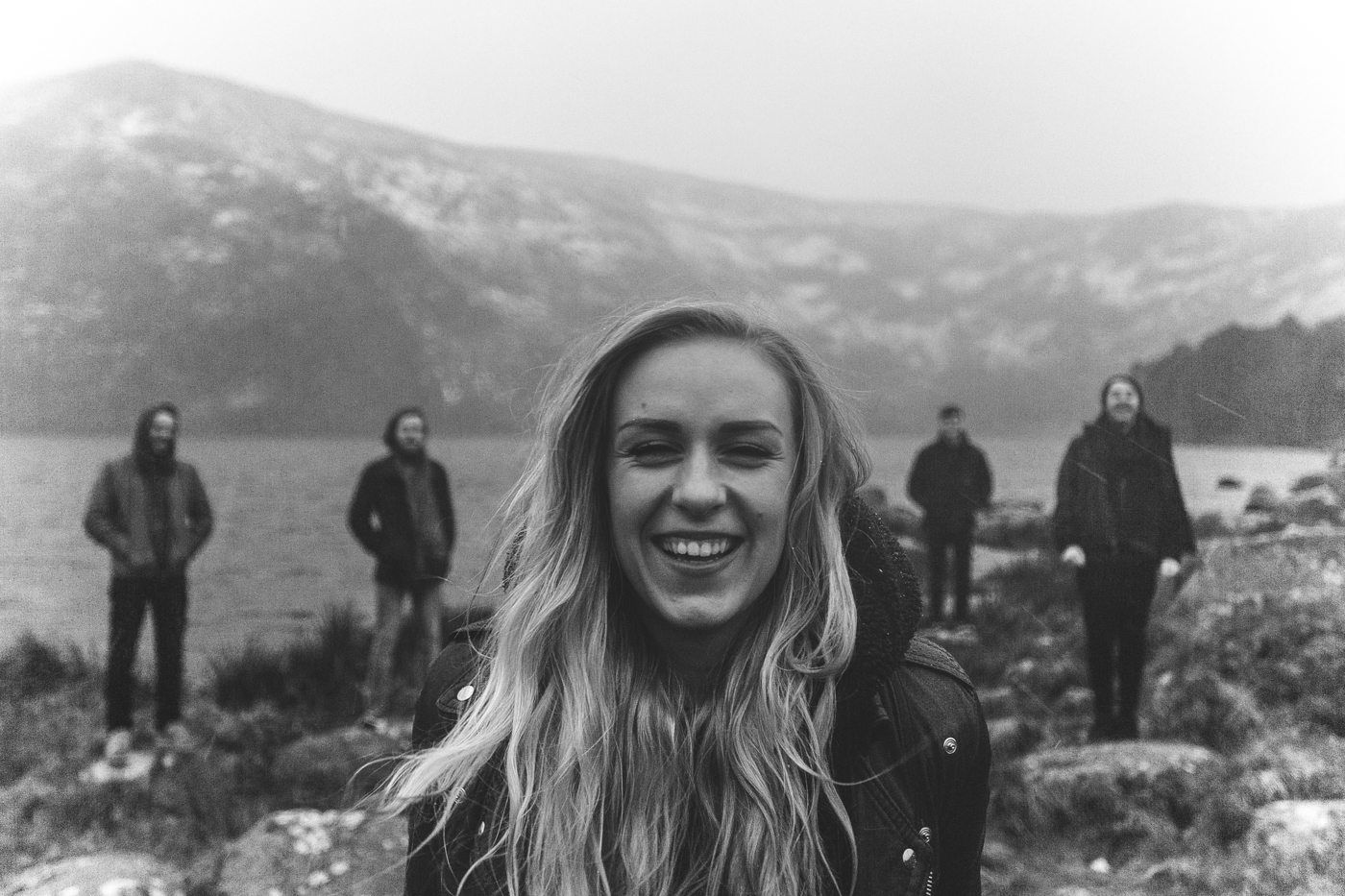 The vast possibilities presented by the internet can render people paralyzed by choice, and Cathal observes that it's something any musician can get easily mired in if they're not careful.
"The modern musician is someone who can do all their social media - which we do of course - but we've become more focused on working on the important things, like the songs, first."
"We're still at the stage as a band, that our main priority is the quality of what we're putting out there," says Ciara. "Down the line, we'll definitely need to think about longevity - where to release what, those kinds of strategies.
"It's a really exciting time. It's going back to a more democratic way of making music … basic distributors like TuneCore, can give you lots of statistics about who's playing your song and where downloads are happening. Those sort of tools put the power back in the musician's hands.
The likelihood of a warm reception for Akora is high - the band have already been endorsed by Bitch Falcon as "mind-bendingly good".
"Bitch Falcon have been really supportive," says Cathal. "Dublin has a really communal scene which is really strong… the guys in Music Maker have been really nice to us and really supported us."
"It's good to stress that BIMM isn't the whole music scene, it's broader," says Ciara. Akora credit Music Maker's welcoming 'old school' vibe for fostering talent in Dublin through its series of masterclasses with top touring professionals. "They're creating a really amazing scene around that."
"Being a band in Dublin is great for everything, [Dublin musicians] have created what they want from the music industry for themselves, it's all very much self-started, musicians helping musicians. We're not getting much help outside of that. I think for only depending on ourselves, we're doing really well."
However, Akora believe outside the musician's bubble that the environment is "quite hostile" for musicians. "There's been a spate of full-time rehearsal units closing around Dublin," says Cathal. "Three or four have closed down in the last few months.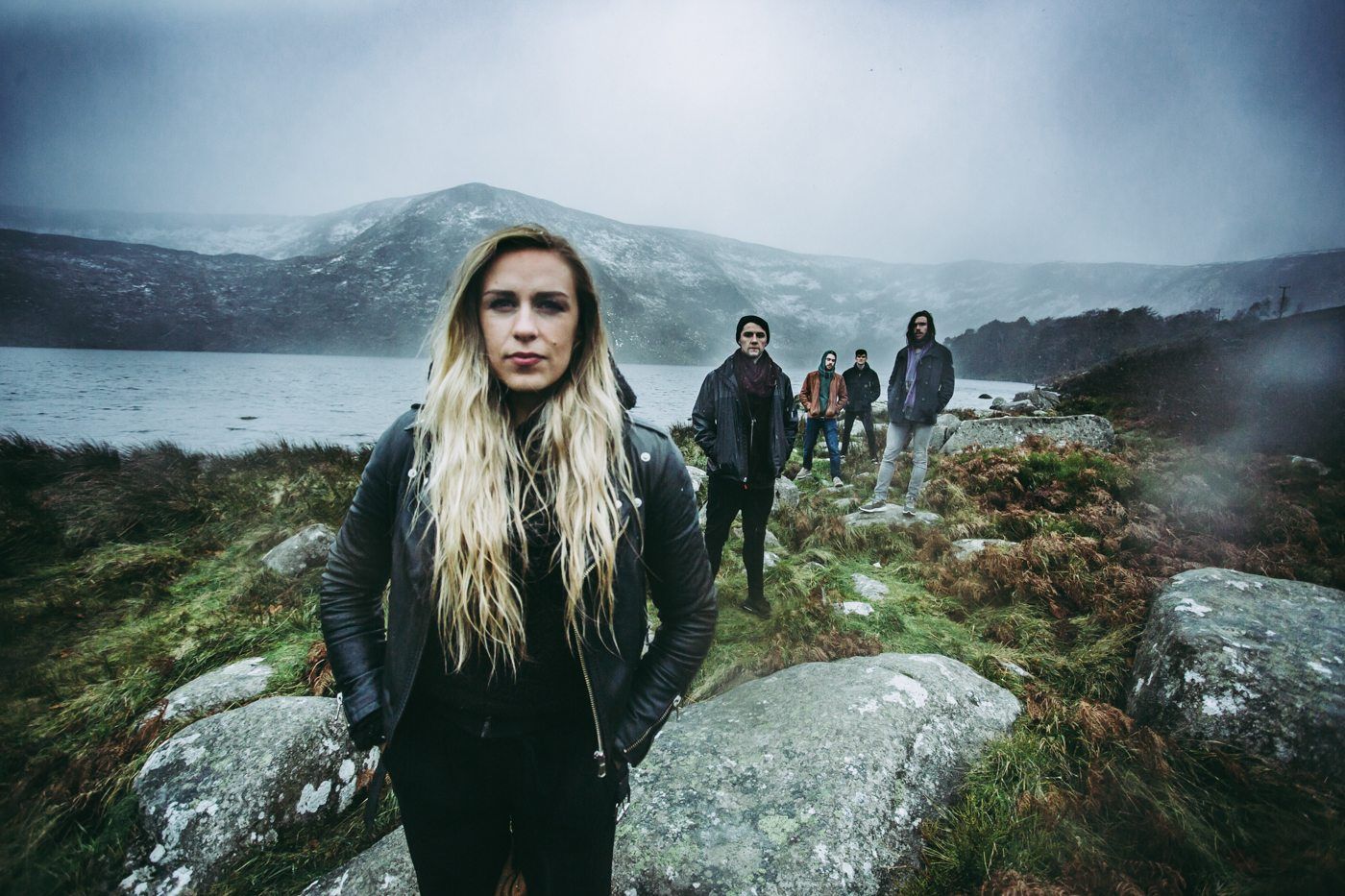 "There's no incentive for anyone to set something like that up, because there's no funding."
"I know FMC and IMRO are doing a good job with the little funding they have - but there're very little options for musicians to look for grants or loans for recording or touring or anything like that."
Cathal finds this a very frustrating situation considering "the amount of money Irish musicians are generating through gigs" and how that effects the wider economy. "Music is a massive part of Irish culture and huge drawing point for tourism," says Ciara. "It does so much for the country, but it gets very, very little back."
"It's gotten to a point that you really need to want to do it yourself, instead of holding out for any [state] help," says Cathal. "People like Knockanstockan who just do it themselves because there is nothing else there. It's tough, and the heartache that goes into these kinds of projects is tremendous. Knockanstockan is a perfect example of that; it was born out of almost desperation because there was no independent festival in Ireland that would cater to the likes of us."