Every year the GoldenPlec community of writers and photographers (50+) come together to vote on their ones to watch for the upcoming year. After pulling the votes together, we select our 'Plec Picks' for 2017. We have classical artists alongside rap, jazz, funk, grunge and anything in between. Our list strives to encompass a broad spectrum of music in order to highlight the thriving music scene that exists in Ireland.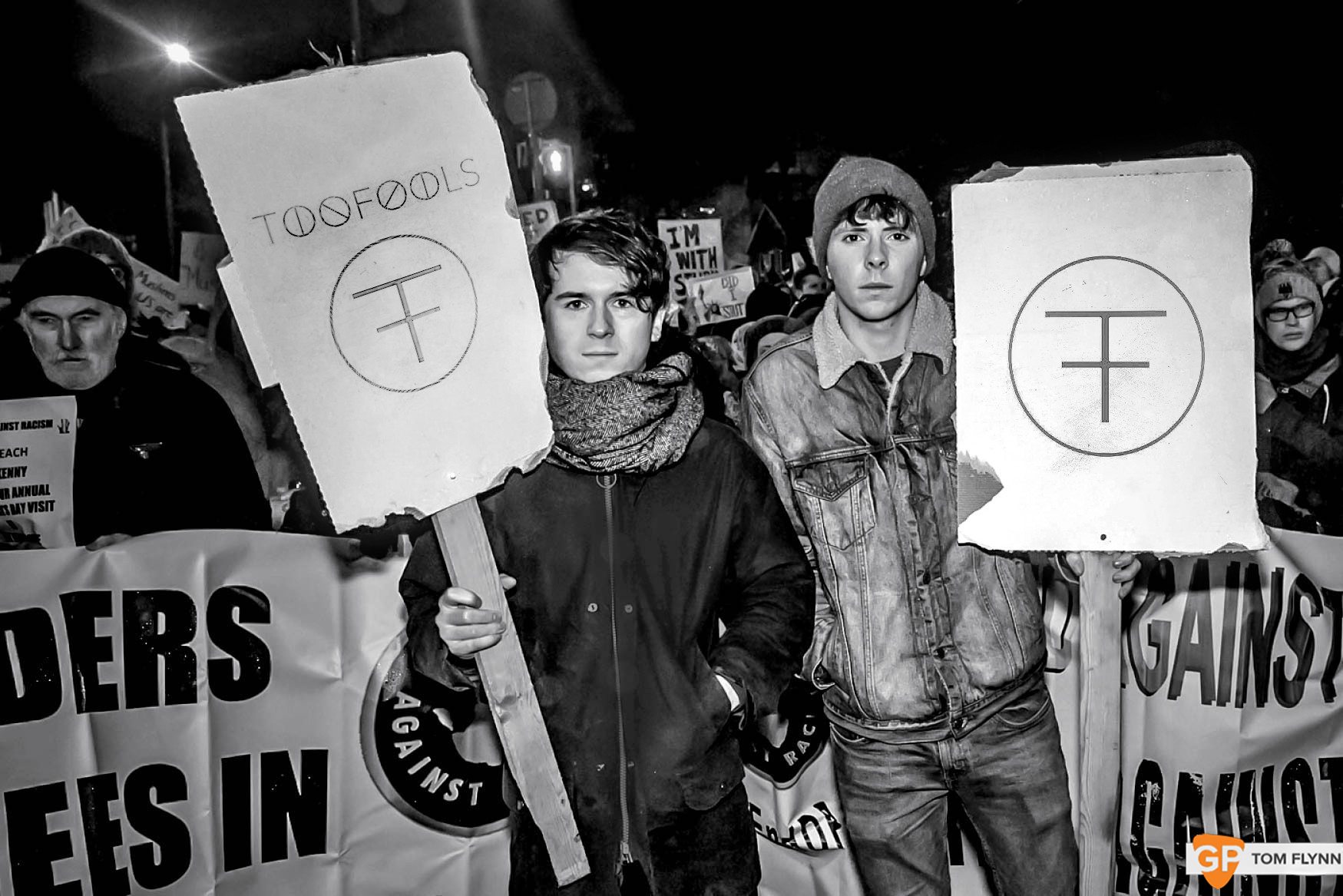 The story of TooFools starts like every good story: two lads sitting down in Arklow with a rake load of cans, an idea in mind, and a song in their hearts.
At least, that's how it would sound if Lorcán wasn't so disarmingly forthright in how he speaks about the band's origins and the Irish music scene in general.
Lorcán and Steven met in college whilst they were playing in a bunch of different bands and writing a lot of different music. They found themselves collaborating on songs at the end of ill-paying gigs.
Not much has changed.
"Basically we'd just go out gigging and we'd stay out. You'd get paid fuck all for most of these gigs... You'd go out, you'd have a fair few beers and you'd wake up in one another's houses. And then we'd just end up writing together. And then we just kept writing together."
At times, Lorcán catches himself saying something he probably shouldn't. He's curious about what might end up being published.
His honesty is refreshing, as he doesn't split hairs about the band's origin story. This isn't a grandiose fable, or a band started through an "epiphany"...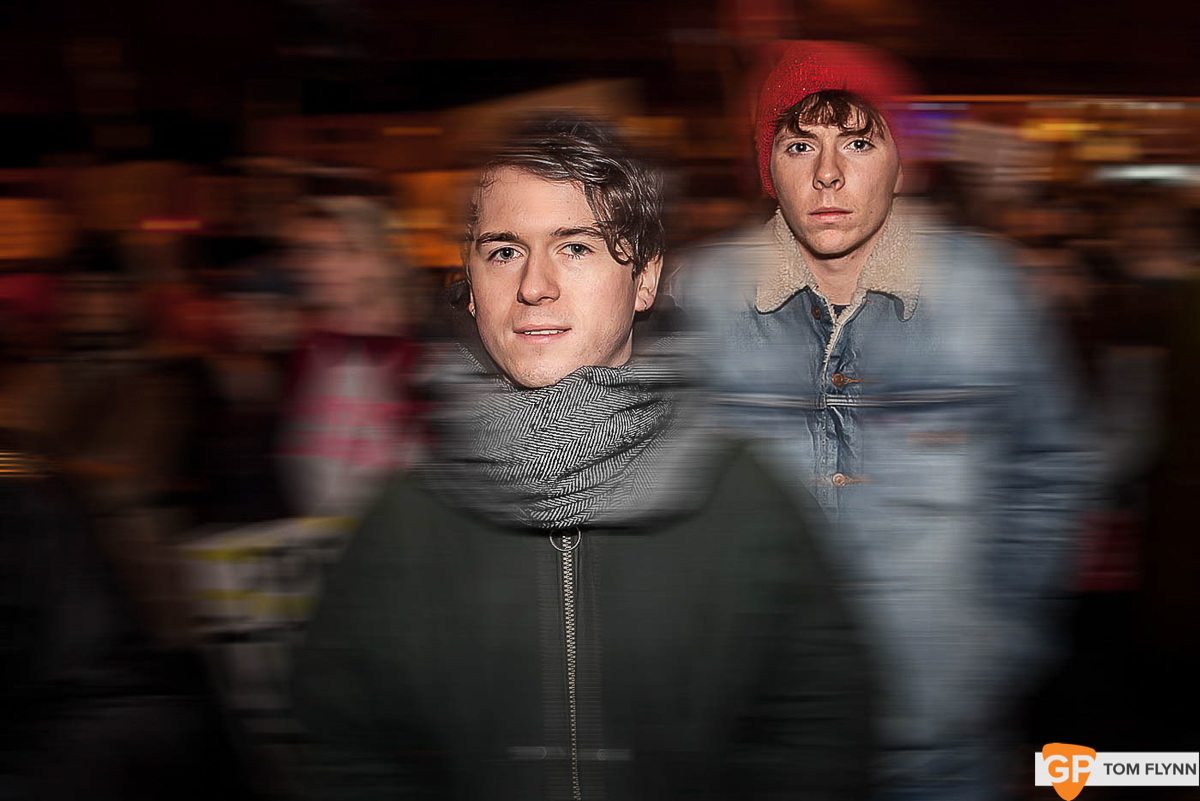 "We were having deadly craic. We booked a cottage in Arklow in the middle of nowhere for a week and we said we'd go down and write some tunes and hang out. Bring a load of beers and see what happens.
"We wrote pretty much all the tunes for the first year of the band straight onto our laptops. We were layering up stuff on the tracks so we ended up getting a bunch of amazing musicians to play live with us. And they kill it."
If it wasn't immediately obvious, TooFools is technically a nine-piece band. They're made of up to nine members when they perform live at least, even if Lorcán and Steven write all the music.
"We write everything and then everyone adds their own flavours to it."
In an attempt to put forward something organic, the band veers away from using tracks for anything other than soundscapes when gigging. It keeps things cohesive when they all happen to know each other.
"Everyone in the band is one of my favourite musicians. They're essentially just our best mates and they happen to be really good players at the same time."
If you're trying to isolate the band's influences, you might find it difficult to define them by a single genre. "Soul" is a word that gets thrown around a lot, as well as R&B and a hint of funk.
Lorcán's tastes lie strongly in "weird, weird psychedelic shit", along with electronic music, and hints of jazz.
What's obvious from the list of acts he leaves behind in this interview is that he and Steven truly love music. They're two music nerds who studied it, and are now going for it full-time.
Over a year after releasing their first single, the guys have just three tracks sitting online. But they do have a heap of music written and ready to be recorded. And with a series of festival slots last year, the band are pushing to get more music from their laptops to your ears.
"We're both doing it full-time, whatever that means… We're doing every single kind of medium possible and we're trying to find what our sound is to us. We're still trying to find our feet whilst gigging.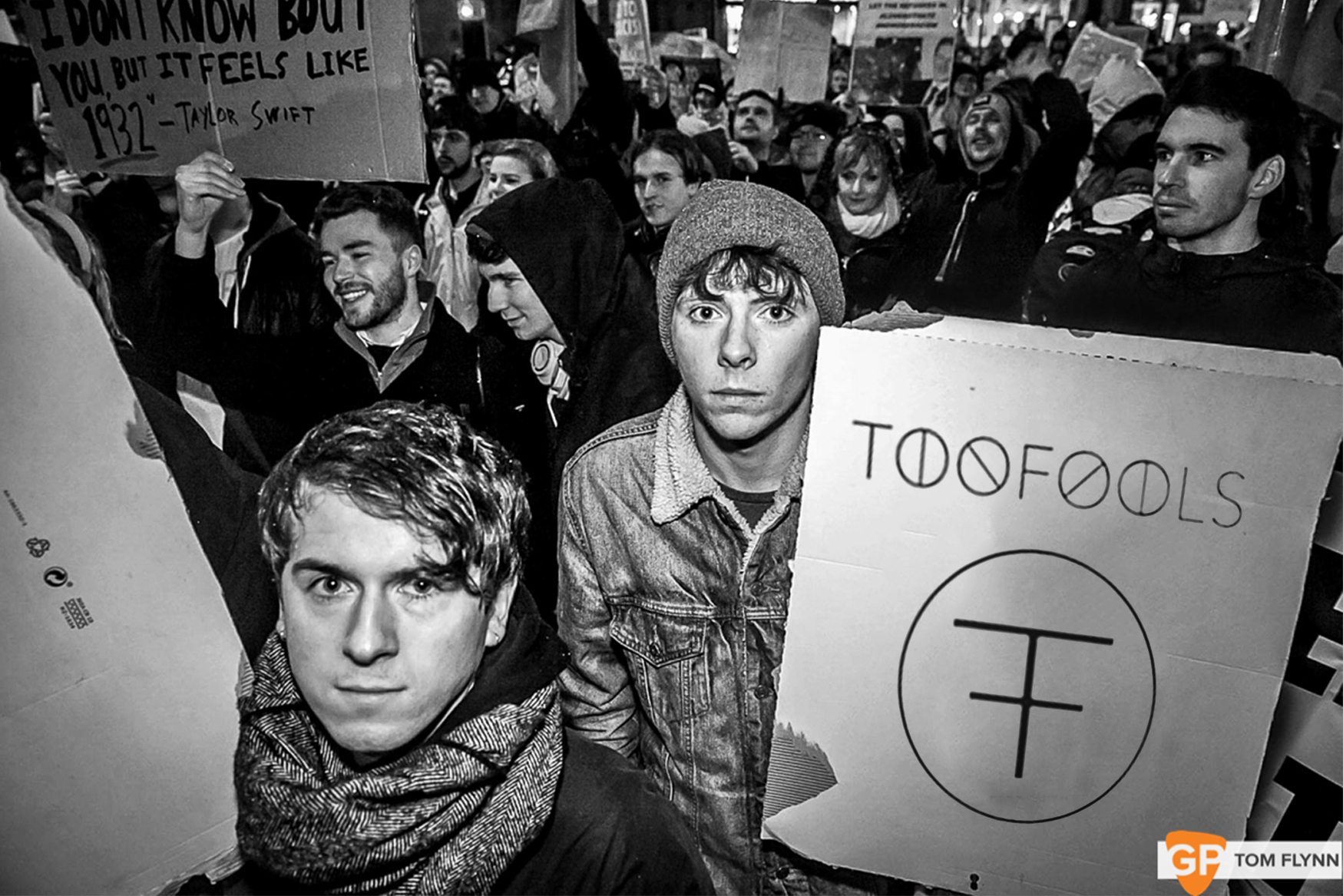 "We have a lot of songs in the vault… We're just trying to make them better. I feel I've evolved in the past while, and Steven does as well, and with that comes an evolving sound - but we don't really know what our sound is just yet."
In Arklow, the guys were having "the absolute craic, writing songs about getting with girls". Even though that was just two years ago now, that's still a lifetime in music.
If you look the band up on Google, you'll be hard pressed to come across much more than their three videos and a few measly paragraphs that overlook their more colourful origin story.
What does exist is a band in its infancy, unwilling to shamelessly promote themselves. They do what they can to avoid the everyday networking that comes along with being a modern band.
"We're people and we have our stuff online and we have our few videos, but we're taking it as it comes. There's a fine line between posting all the time on Facebook and then people actually knowing you and having this misrepresentation of knowing you."
Essentially, all you need to know is two lads (TooFools) got together to write some music with a rake load of cans, and then their friends decided to join in and make a lot of noise together. It's a classic story that doesn't need a rewrite.
Following up a string of festival slots last year, you can expect to see the band take the stage opening up for Gabriel Garzon in the Workmans Club on

Feb 24th. If their festival spots last year are anything to go by, expect a few more big shows in the coming months.